Norwich City: 6 Things About Aston Villa Win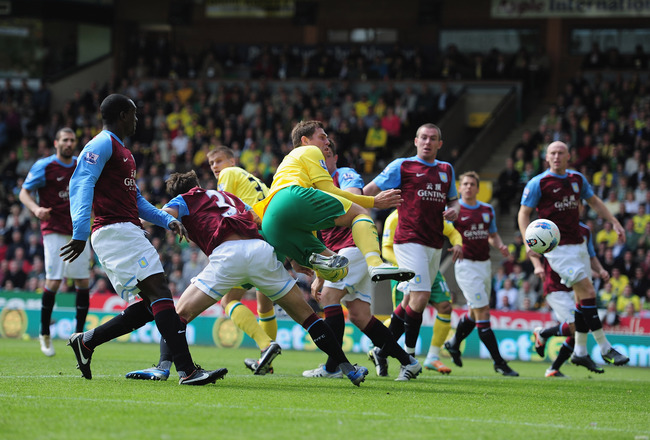 Jamie McDonald/Getty Images
So, there it is another Premier League season is finished, and for once Norwich City were part of it. However, the most incredible part is that Norwich will be part of things next season as well.
First of all, though, we need to have a look at the last game of the season. It was a routine 2-0 victory for the Canaries. This is as comfortable of a win as we have seen all season.
A Rare Clean Sheet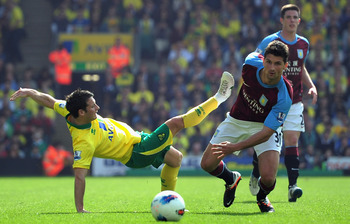 Jamie McDonald/Getty Images
Now, we know that Aston Villa didn't put up much of a fight. However, they still managed to create some second-half chances. So, it was pleasing to see Norwich holding onto only their third clean sheet of the season.
Certainly, Paul Lambert will need to improve on this number next season. But at least Lambert will now have some idea on what combinations work best at the back.
Are Simon Lappin, Andrew Crofts and Aaron Wilbraham on the Move in the Summer?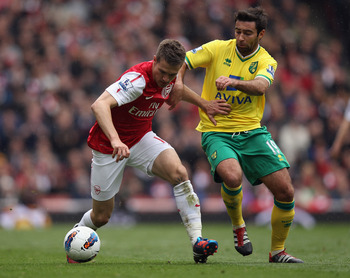 Bryn Lennon/Getty Images
I might be reading a bit too much into this. But I can't help feel that there will be significant changes in the summer. And that the above trio will be among the first out of the exit door, it is fair to assume the likes of Elliott Ward and Leon Barnett will also leave.
Could the fact that David Fox didn't make an appearance mean that he is set for a new contract?
What Have We Learned About the Midfield Balance?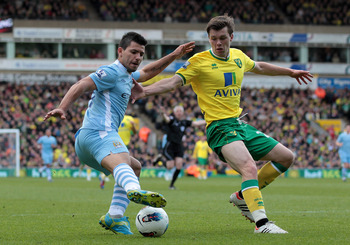 Matthew Lewis/Getty Images
Bradley Johnson has come back into Paul Lambert's plans in recent weeks, Jonny Howson has been ever present since arriving in January. Wes Hoolahan has also played a big part in recent weeks, and Elliott Bennett has been superb.
So, all of those players will be heavily involved next season; then there is also Anthony Pilkington to consider as well as David Fox. And we know that Lambert is a big fan of Andrew Surman.
It will be interesting to see if this is an area that Lambert feels he needs to strengthen in the summer or if he feels he has what he needs.
John Ruddy and Grant Holt Deserve Euro 2012 Chances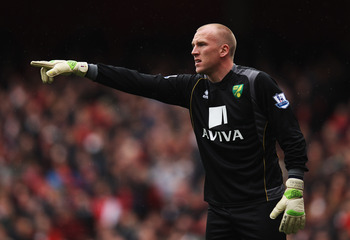 Bryn Lennon/Getty Images
In my opinion, playing for your country should be open to anyone regardless of who you are and who you play for. John Ruddy and Grant Holt have lit up the Premier League; they have performed every week in the best league in the world.
Ruddy has pulled off a string of world-class saves, and the tip onto the post against Villa was something special. I accept the fact that Joe Hart is England's first choice and Bent Foster will be persuaded to resume his England career.
But don't try and tell me that a Scott Carson or Rob Green are better options than Norwich City's finest. It was clear after the match that their is a large amount of mutual respect for Ruddy and Holt, with both wanting each other to be on the plane.
Alan Shearer told Match Of The Day that he doesn't think Holt is right for Euro 2012. This is a very disappointing responses from one of England's best former strikers. He sighted that Peter Crouch should get the nod because of his previous international experience.
I'm sorry, Mr. Shearer, but I beg to differ. Players should be picked on merit, Holt has earned his chance by outperforming Andy Carroll, Peter Crouch and every other England striker, bar Wayne Rooney. The 15 Premier League goals he has scored this season tells its own story.
What sort of message would it send out to not put Ruddy and Holt on the plane. Here are two players who have worked hard to get to the top of the English game, and then not get the chance to represent their country. It would just show that we are only interested in picking the big names, or players playing for the big club. So, come on Roy Hodgson make the right call!
Delighted That Simeon Jackson Was on the Score Sheet Today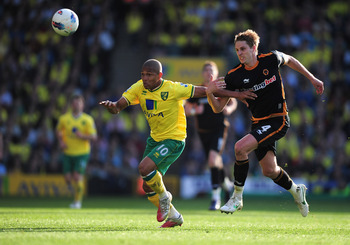 Jamie McDonald/Getty Images
I am a big fan of what Simeon Jackson brings to the team. In the game against Aston Villa, he was full of running, and Villa had no answer to his play. The goal he scored was fully deserved, and he felt he was unlucky to have been subbed off.
I sincerely hope this will not be the last time we see him in a Canary shirt, but who knows what the manager has planned for the summer. But if all players had an attitude like Jackson's, then football would be a far better place.
I Strongly Beleive That Paul Lambert Will Be Here Next Season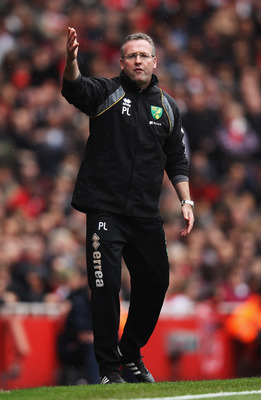 Bryn Lennon/Getty Images
A lot of Norwich City fans are getting nervous on the fate of our great manager. But as a sports writer and a fan, I would like to put my neck on the line and say he will be our manager next season. I do expect that Lambert's summer war chest will be increased to acquire some quality.
The Norwich City board are well aware of the talent that Lambert brings to the table, and they will not allow him to leave because of a squabble over a few pennies. If the Scot decides he needs X amount of money to bring in a quality player. The board will trust him and find every penny they can.
Keep Reading