Fantasy WWE: Friday Night SmackDown (5/4)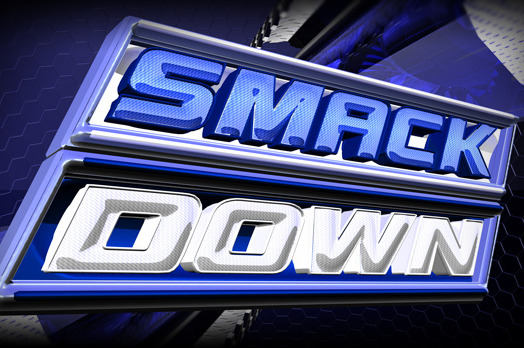 Hey Bleacher Report! This is another episode of Fantasy WWE's SmackDown. Please leave a rating at the end of this episode with a rating from 1 (awful) to 10 (amazing) and give us your opinion. We really appreciate it. Raw and SmackDown are currently in a Ratings War and each vote is pertinent.
For those who have never seen these articles before, Raw (Michael Broughton and Will Owen) and SmackDown (Charlie Gregory, Jack McKenzie and George Cushnie) have all drafted their own rosters and are now creating our own fantasy shows. Here is the SmackDown roster:
Smackdown Roster
CM Punk
The Miz
Dolph Ziggler
Cody Rhodes
Daniel Bryan
Christian
Alberto Del Rio
Zack Ryder
Ezekiel Jackson
Kofi Kingston
Jack Swagger
Evan Bourne
Vladimir Kozlov
Big Show
Skip Sheffield
Sin Cara Azul
Sin Cara Negro
Santino Marella
Chris Masters
Heath Slater
Curt Hawkins
Trent Barreta
Tyler Reks
Brodus Clay
Richie Steamboat
Dean Ambrose
Kharma
Natalya
Gail Kim
Maryse
Eve Torres
AJ
Death Rey
Teddy Hart
Kurt Angle
Jeff Hardy
Jinder Mahal
Begin Slideshow

»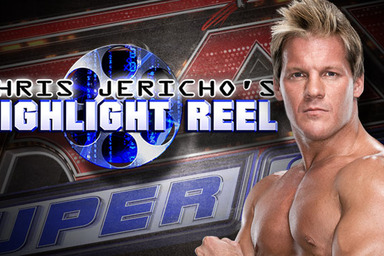 We hear Green Day playing, which can only mean one thing! It's time to get SmackDown underway! The camera cuts to the ring, where we see a couple of barstools set up, along with the JeriTron 5000, for the Highlight Reel!
Chris Jericho's music hits and he walks cockily down the ramp in his jacket. The crowd's all over Jericho before he's even made it to the ring.
(We get a video package of all the comments made by Jericho and Cena.)
Matthews: "What a way to open SmackDown—it's the return of the Highlight Reel!"
Striker: "Hopefully we see these two come head-to-head now."
Jericho grabs the microphone off the seat and sits down.
Jericho: "Welcome, all of you ungrateful tape worms to the return of the Highlight Reel. Tonight, I will welcome John Cena to the show. He's been labelled the man of this company for the past couple of years. He had the biggest match of all time against Dwayne but couldn't pull out the win. He couldn't beat The Rock. He couldn't take the spotlight away from The Rock. I did what John couldn't—I took out The Rock!!!
In the biggest match of all time, everyone was talking about the return of the best in the world at everything he does…..me—Chris Jericho. I came back to the WWE to prove that I am what I say I am. The WWE needs me. It can't stand on its own two feet without help from the attitude era. John Cena is the prototype of what is wrong with the WWE. All muscle, but no skill or brains!!
I know you have the heart, John, but I'm just plain better than you. Ladies and gentlemen, please welcome, the Hulk Hogan of today's WWE, John Cena!!!!"
John Cena's music now hits as he walks out and walks down the ramp fast, as the boo's come down upon him almost as much as Jericho. He slides in to the ring, picks up his microphone and gets right in Jericho's face.
Cena: "Listen Chris, I'm done talking. You embarrassed me at WrestleMania and you embarrassed me last week, when you cost me my match against Ziggler. I'm also done being the guy that you complain about. I'm no longer the guy who does all the press work, talks to the media, grants wishes and signs autographs. I'm done with that, I did that for 7 years and all they did was boo me and they still boo me now and I do nothing.
I'm all about me now, but you're right about one thing—I am THE MAN around here. Why do you think I got all the press work, the media talks, the movies, commercials, magazines, championships and you didn't? It's because I'm better than you. I look better, I talk better, and I wrestle better.
I've carried this company since 2005. When did you carry the company, Chris? Never! That's right because no one has ever had the faith in you because you just don't cut it. You can come out here and talk about how you beat the Rock and Stone Cold in one night, but would anyone ever put you ahead of those two? No.
Would anyone ever put you above the man you say I am, Hulk Hogan? No, they wouldn't, because you have never been the man, Chris. You always fell behind, whether it was The Rock, Steve Austin, Triple H, Undertaker, Kurt Angle, Brock Lesnar, Shawn Michaels or Mankind. Hell, even when the WWE started liking your type of guys, like Eddie Guerrero and Chris Benoit, you were never picked to carry the company.
You say you're the best in the world and that I can't touch you. Well, last time we met I beat you for the World Title at Survivor Series on my comeback match from injury, the time before that you were fired from the WWE. Don't start with me Chris, because this time… I'll finish you for good!!!"
Jericho: "See John, that's your problem. You're looking to the past and not seeing the future and all your future is, is obscurity. You won't get the better of me this time around, because I've learnt from my mistakes and will not be letting some paper corporate champion embarrass me again.
I'll do to you what I did to The Rock. You want a match John? You want to take on the best in the world? You have your damn match at No Mercy but you say you want to finish it for good? Next week, if you beat my handpicked opponent then you can pick the stipulation for our match. If not, then I get to choose."
Cena: "Why wait till No Mercy, how about I kick your ass right here right now?"
The crowd pops loudly as Cena takes off his shirt, Jericho throws down his jacket.
Matthews: "Whoa, here we go Matt! After weeks of talking, this is it!"
Jericho: "C'mon Cena do it. Hit me. I'll destroy you, just like I did to The Rock."
Suddenly Michael Cole appears on the ramp with security.
Cole: "John, Chris, don't do it. Don't either of you move a muscle!! I don't want either of you to risk ruining your big match up at No Mercy!
Chris, as one of our newest recruits here on SmackDown, I will not let you risk your safety. I'm going to give you the rest of the night off, but I'll have to ask you to leave the arena immediately. Security, please escort Chris out of the arena and don't let him back in.
As for you John, you have a match later tonight against SmackDown's newest draft pick. He's the Russian Mauler—Vladimir Kozlov!"
Jericho is escorted out of the building as Cena looks confused and annoyed.
Striker: "That's a smart move by Cole to prevent any physical interaction between these two men before No Mercy! He's also pulled off quite a coup by drafting the dangerous Kozlov to SmackDown!"
Matthews: "The SmackDown roster should be looking over their shoulders. Kozlov is a loose cannon and he could turn up any place, any time and take someone out!"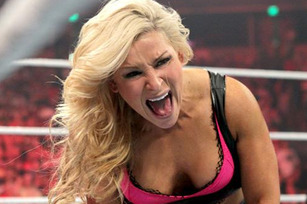 Death Rey makes her way to the ring with some decent heat. Nice reaction for Natalya on her way to the ring.
The bell rings and the Divas tie up. Death Rey gets the better of Natalya with a go behind. Death Rey hits a big time takedown on Natalya. Natalya tries to get up, but is greeted by a hard kick to the chest by Death Rey. Quick cover by Death Rey and she gets the first near-fall.
Rey pulls Natalya up by her hair and the referee throws her a warning. Natalya breaks free with a nice snap mare and a hard kick to Death Rey's back. This time Natalya gets a quick near fall on Death Rey.
Natalya lets Death Rey up and bounces off of the ropes only to get caught in a fall away slam by Rey. Rey show boats a little bit before lifting Natalya to her feet. Rey rushes Natalya into the corner and hits hard chops to the chest. Natalya screams in pain and Death Rey snap mares Natalya out of the corner. Rey locks Natalya in a modified version of a Dragon Sleeper and really wrenches on Natalya's head.
After a few moments, Natalya manages to get to the ropes and the ref breaks the hold. Rey Irish whips Natalya into the ropes but ducks early and is met with a hard kick by Natalya. Natalya follows up with a clothesline and makes the cover, 1…2… KICK OUT!!! Natalya turns Death Rey around and drives her face first into the mat not once but twice before getting up.
Natalya measures Death Rey and hits a bridging fisherman Suplex, 1…2—Death Rey hits Natalya in the gut to break the pin attempt. Natalya's winded and Death Rey uses the ropes to help herself up. A running Yakuza kick by Death Rey sends Natalya flying into the turnbuckle. Rey follows up with a running knee strike to bring Natalya out of the corner and connects with a Samoan Drop. Rey covers, 1…2… KICK OUT!!
Death Rey gets to her feet and shouts at Natalya to get up. Death Rey moves toward Natalya with purpose and Natalya hits her firmly in the gut with a boot. Natalya follows up with a tornado DDT. Cover by Natalya, 1…2—Death Rey gets her foot on the bottom rope.
Natalya looks at the ref with a shocked look on her face and the ref explains to her that Rey got her foot on the bottom rope. Natalya raises Death Rey who connects with hard chest kicks to Natalya backing her up against the ropes. Rey uses the ropes for assistance and lays in rapid fire kicks to the chest until the ref manages the break it up. Rey follows up with the Royal Butterfly. She covers Natalya, 1…2…3.
WINNER: Death Rey (Match Time—8:14)
As Rey celebrates her victory, Michael Cole comes out on the stage and addresses both ladies in the ring.
Cole: "Last week Rey, you and Kharma came to me with the idea of adding a Women's Title to our roster. The Board of Directors have made their decision. They have decided that there will be a match at our next PPV to crown SmackDown's own Women's Champion. The match will be between you, Kharma…. And NATALYA!!!"
The crowd goes nuts at Cole's decision. Rey is seriously p*ssed off in the ring, but it doesn't quite seem to have sunk in yet with Natalya.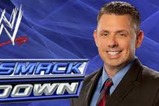 We come back from commercial to see Michael Cole sitting in his office. There's a knock at the door.
Cole: "Come in…"
Jeff Hardy, Dean Ambrose, Trent Barretta and Brodus Clay come walking in. Hardy and Ambrose stare angrily at each other.
Cole: "Gentlemen, I have an announcement to make. There's going to be a new show targeted at creating new wrestling stars. A show by the name of NXT. The four of you will not only be competing and appearing here on SmackDown, but you'll also appear on NXT! This is a chance for you to make an impact!"
All 4 men smile and look pretty happy with Cole's decision. Jeff Hardy speaks up:
"Thanks Cole. Now I can show the world my talent on a new level and help the up-and-coming superstars."
Ambrose laughs and Hardy angrily looks over at him, before turning back to Cole.
Cole: "Jeff, I appreciate that, but I'm kinda busy right now so if you guys could all leave, I've got things to be getting on with!"
All of them leave, and Cole goes back to typing on his computer.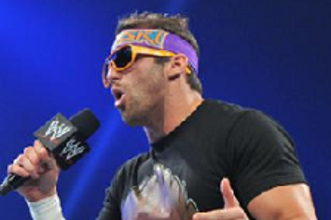 Zack walks down the ramp to a mild pop. He slaps the hand of all the fans. Looking focused, he picks up a mic.
Zack: "I deserve another chance to become LHC champion. My last singles shot was at Elimination Chamber when I didn't even lose fairly! Guess who ruined it for me? Heath Slater. Then at WrestleMania, who got involved again in the triple threat match? Heath Slater. He distracted me and made me lose once again.
I want a chance to prove myself, to win WITHOUT being attacked, distracted or cheated by Heath Slater! Slater's not a popular guy in our locker room. Richie doesn't like him, I don't like him, and Teddy Hart doesn't like him. Hell, I'm sure even Christian doesn't like him!!"
'Ryder' chants ring out around the arena. Zack smiles and talks again.
Zack: "Tonight, I want a chance to become LHC champion, but I want Michael Cole to ban him from ringside! Last week, I helped Richie but I'm not one to run in on matches. I want to beat Heath tonight. I want to end his career. Get me a match with Heath tonight, Cole!"
Heath's entrance music hits and he comes out. He laughs with a mic at the top of the ramp and talks while slowly walking to the ring.
Slater: "You know, Zack, this is the second time in 2 weeks that I've been called out. First by Richie, now you, all because I do what I do best."
Zack: "You mean cheating?"
Slater: "Yeah right! It's called being the best! I'm one of the most skilled wrestlers on the roster and a future holder of the LHC belt guaranteed! By coming out each week I'm not cheating. I'm not trying to help Christian to win. I'm proving just how much better I am than you and Richie. After Christian beats Richie at no mercy, I'll be the one getting a title shot not you! You've had two chances and blown them both!"
Heath laughs and enters the ring. He stares down an angry Zack Ryder.
Slater: "When I become LHC champ, I'll be the one you can look to and think 'I wish I was more like Heath Slater. I wish I wasn't such a failure!' In fact, I might use my championship authority to get you fired Ryder, how about that??"
Heath laughs again to huge heat. Zack loses it. He lunges at Heath and unleashes rights and lefts.
Referees run in and try to separate the two but Heath breaks free and hits a big boot to Ryder. They start trading blows again! Eventually they are separated and Michael Cole enters the arena standing at the top of the ramp mic in hand.
Cole: "Gentlemen, gentlemen, that's enough!! Zack, you won't get a title shot or a match against Heath tonight. Instead, you'll have the chance to face each other in a 1# contender match at No Mercy! Tonight each of you will have separate matches. The winner of each match goes into a 1# contender match at No Mercy! And if either of you interfere in the others' match, you will be fired from WWE! Zack, your match is next. Good luck!"
Cole walks out and Heath heads to the top of the ramp as we go to commercial.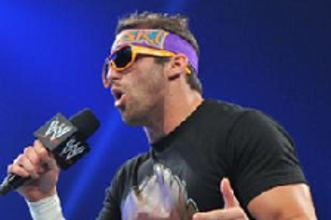 Ryder's waiting patiently in the ring as we wait to find out who his opponent is going to be. Jinder Mahal's music hits, and he walks out onto the ramp with his hands in the air. He pats Heath on the back and storms down to the ring smiling. Entering the ring he points at Ryder and laughs.
The referee rings the bell and this match is underway! Zack is immediately taken down by Jinder Mahal with a spear. Then on the mat he unleashes fist after fist. Zack manages to get in some offense and then pushes Mahal up. Both men are up, but Mahal sends Zack straight back down with a huge dropkick!
Again, Ryder gets up but Mahal sends him crashing into the turnbuckle. He taunts Ryder to huge heat. Ryder tries to fight back, landing some punches, but Mahal stops him in his tracks with a running clothesline and then some knees to the gut. He pulls Ryder from the corner and hits a double underhook suplex.
Matthews: "Well, Mahal's brought the fight to Ryder so far. He's a force to be reckoned with here on SmackDown."
Striker: "Don't speak too soon, Josh. Ryder has plenty fight in him."
Jinder leaps to the outside onto the apron. He calls for Ryder to get to his feet. After a few moments, Ryder gets up and Mahal flies over the ropes and delivers a flying chop that sends Ryder crashing across the ring. Mahal laughs and taunts the crowd again. He climbs the top rope and points at Ryder. Once more he waits for Ryder to climb to his feet before sending him down with a crossbody and goes into the cover. 1...2...KICK OUT!
Jinder kicks away at the body of Ryder and drags him up and then with a huge chop sends him crashing back down again. Jinder picks up Ryder and taunts the fans to huge boos. Ryder tries to fight back by pushing Mahal into the ropes and running at him, but Mahal hits an armdrag to regain control. Ryder jumps back up and laughs at Mahal. Jinder attacks Ryder with a running elbow! Ryder is down and Mahal goes for the cover again. 1...2...KICK OUT!
Striker: "Mahal really wants this. If he wins he could become 1# contender to the LHC belt! It could be his Mahal's first championship!"
Mahal is getting angry. He stomps away at the head of Ryder and the referee is forced to pull Mahal away. Jinder drags Ryder into the middle of the ring. He tries to lock in the cobra clutch! Ryder tries to fight him off with kicks but Mahal is too strong and he is able to lock it in! Ryder is in agony! He tries to reach the ropes but he is miles away. He tries to kick Mahal in the back but Mahal only tightens the hold even more! Ryder looks like he is about to tap.
Ryder fights on though and slowly, using kicks, drags himself to the ropes to break the hold. Ryder can barely stand but he made it to the ropes! Mahal drags him away and tries to lock it in again but Ryder hits a huge right hand to Mahal's head that sends him down.
Matthews: "That shot was huge; it could have knocked Mahal out. That rattled Mahal, maybe Jinder is out of it!"
Both men are down and the ref starts the count of 10. Ryder crawls towards Mahal and locks in a Boston crab, but he can't hold it in for long as Mahal breaks free. Both men are down again. Mahal uses the ropes to climb up, so does Ryder and before the ref can reach 10 both men are up. Ryder runs at Mahal and Mahal just kicks him in the gut and follows with a clothesline from hell. Ryder is on his arms and legs and Mahal punts Ryder in the side and he falls. Ryder rolls out of the ring and Mahal runs and leaps over the top ropes only to hit the ground hard as Ryder moves away. Both men are down on the outside.
Ryder struggles to his feet and gets up first. He grabs Mahal and sends him into the ring. Ryder follows him in and as Mahal gets up Ryder lands an enziguiri. He goes for the cover. 1...2...Kick up!
Matthews: "Well, this match continues and Ryder with a near fall!"
Striker: "This match has been pretty much dominated by Mahal but it's still anyone's to win."
Ryder is arguing with the referee.
Matthews: "He thought that was three!"
Striker: "Well don't take too long arguing Ryder! Watch out!"
While Ryder argues with the ref, Jinder Mahal climbs the top rope and goes for a crossbody, but he misses Ryder and hits the ref! Mahal's in shock and he turns round into a Rough Ryder!! Ryder goes for the cover but the ref is down! He tries to get the referee to his feet. The referee starts to come around, but Mahal rolls to outside of the ring and picks up a sledgehammer!
Mahal gets back into the ring. The referee's still groggy and doesn't notice him, but Ryder does! Mahal tries a head shot but Ryder ducks and hits a second rough Ryder and now the cover! 1…2…3!
Winner: Zack Ryder (Match Time – 9:13)
After the match, Zack rolls outside the ring, clutching his torso, but walks up the ramp celebrating. Mahal is holding his head in the ring looking disappointed. Ryder finally reaches the top of the ramp and walks out to big 'Ryder, Ryder' chants.
Matthews: "Ladies and gentlemen, coming up next, we're going to see one half of the former tag-team Fortunate Americans, Jack Swagger, in action."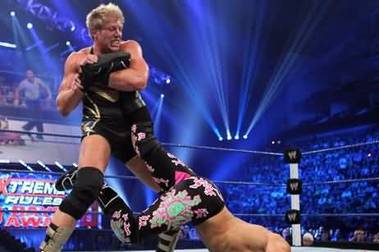 Trent Barretta is out now to an abysmal reaction but gets a slight cheer as he races to the ring, tapping the crowd along the way. Jack Swagger's out next and the crowd just loves to boo this guy.
Matthews: "I can't believe what Swagger did to his own partner DiBiase last week, costing them the match and taking him out. It's not right that that was the last image of DiBiase on SmackDown."
Striker: "I think it's great. Swagger's finally able to do what he does best: dominate the competition and no one is there to hold him back. This kid's better off by himself."
Swagger starts laughing at Trent as the referee signals for the bell. Trent is trying to lock up but Swagger isn't moving, he grabs Swagger but he just shoves him to the ground. Trent gets up and charges at Swagger, but Swagger hits him with his own clothesline as he hits the mat taking all the wind out of him. Swagger lifts Trent up from behind and lands a massive German suplex as Trent lands on his neck.
Swagger now kicks Trent while he is down to see if he is still moving. Swagger goes to kick him again but Trent grabs his foot and trips Swagger to the ground. Swagger looks embarrassed as Trent rises.
Trent lands a left, a right, a left, a right as Swagger stumbles backwards and bounces off the ropes. Swagger uses the ropes and lands another massive clothesline. Swagger picks up Trent positions him for a gut check power bomb and lands it. Swagger covers Trent…….1……….2………KICK OUT!!
Matthews: "How did Trent kick out? I think he should have stayed down."
Striker: "He didn't kick out. Swagger pulled his shoulder up so he can continue the punishment!"
Swagger picks up Trent again and lands another massive power bomb and steps on Trent's chest to cover him…….1……….2…….Swagger steps off.
Matthews: "Oh for god's sake, this is just awful to watch, just finish the damn match!"
Striker: "The whole locker room better be watching this!"
Swagger picks up Trent's foot and locks in the ankle lock, he wrenches and wrenches as Trent starts tapping straight away.
Winner: Jack Swagger (Match Time – 3:19)
After the match, Swagger holds the lock in until the ref forces him to let go. Swagger makes his way over to the corner to grab a microphone.
Swagger: "You see how easy that was? I can do that to anyone on the roster. I'm the All American-American and with DiBiase out of my way, I can accomplish what I set out to do. I carried that team the whole time we were together. DiBiase's so scared of me that he's now on a second-rate show hiding behind Vince McMahon! It's not a question of if you'll tap out, but when!!"
Kurt Angle's music hits to a massive pop. As he appears on the TitanTron, Swagger looks outraged and shocked.
Angle: "Swagger, listen here and listen good. When I came back to the WWE, I wanted to put on great matches that the fans wanted to see and I did that with Bryan Danielson. For some reason, the fans want to see us face off? They think that, when I was gone, the WWE tried to make you into a version of me?
There's just one problem with that. I won an Olympic gold medal with a broken freakin' neck and I don't stutter like I'm Daffy Duck!! I know how to use a proper ankle lock, not a cheap imitation like the one you try to use. You might have the gut-wrench powerbomb, which won you your ONLY World Title, but I've got the AngleSlam, which has been winning me world titles throughout my entire career!
Michael Cole has told me that you want to start being your own man? Well, your journey starts at No Mercy when you go up against the wrestling machine, Kurt Angle. You might want to up your game, Swagger, because we'll be having ourselves a Submission Match! Oh it's true, it's DAMN true!"
The crowd goes wild at the thought of seeing the legendary Kurt Angle at the next PPV. Swagger throws the microphone down in frustration, turns around and powerbombs the referee before leaving the ring.
The camera cuts backstage as we see the former WWE Champion CM Punk. He looks like he's heading for the ring as we begin the second hour of the show!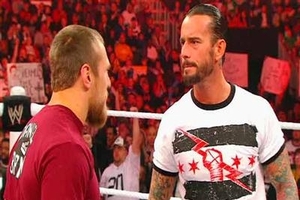 "Cult of Personality" hits and the crowd explodes as CM Punk makes his way down to the ring. He asks for the microphone and waits a few moments before speaking as the fans chant his name.
Punk: "I'm sure that you all know if I beat my opponent tonight, whoever he is, I'll get a match for my WWE Championship against that sneaky, sorry excuse for a champion Dan—I mean Bryan Danielson."
The fans boo passionately at the very mention of the WWE Champion.
Punk goes on: "Bryan claims that he's a winner, but at No Mercy, I'm going to teach Bryan Danielson a lesson. Not only is he going to lose, but I'm gonna kick his ass!" The crowd erupts, chanting Punk's name.
CM Punk: "Everyone who watched WrestleMania, and Monday Night Raw the night after, saw that Bryan stole my WWE Championship..."
Bryan Danielson's music hits and the fans boo him. He's holding a microphone of his own, but takes his time to talk as he is too busy showing off the WWE Championship to the fans at ringside.
Bryan Danielson: "Your WWE Championship? Last time I checked, Punk, this belt belongs to me!"
The fans cut Bryan off with definitive boos. Bryan looks at them and laughs.
Danielson: "You people make me laugh. Up until WrestleMania, I had the love and support of you people, but as soon as I beat your champion that makes me a 'Bad Guy'. Let me tell you something, you can all shove it!"
CM Punk: "No Bryan, you shove it! You're not a true champion, you're a cocky little jackass and I'm gonna be the one to knock that smug look off your face!" (The fans explode in cheers at their hero CM Punk.)
Danielson: "If I'm not a true champion, Punk, then why am I holding this belt? (He holds the WWE Championship high in the air.) Aren't you getting a bit ahead of yourself? You still have an opponent to get through tonight and, to be honest, I don't think you're gonna make it to No Mercy. Why? Because you're a loser, Punk, just like all of these inbred hicks here tonight! (Crowd boos Danielson.)
I hope to God for your sake that you do not make it to No Mercy, because I'll beat you again. It's what I do, Punk, I'm a winner and that's what makes me The Best Wrestler in the World!"
The fans boo at Bryan as he leaves the ring. Punk looks taken aback as we cut to commercial.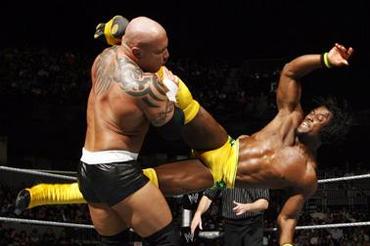 Kofi gets a lovely reaction from the crowd as he makes his way to the ring. Tyler Reks, on the other hand, is met with loud boos as he makes his way to the ring.
There's no tie up between these two as Reks backs Kofi against the ropes with hard strikes. Kofi ducks under a big strike attempt by Reks and quickly runs to the opposing side of the ring. He bounces against the ropes and hits a big time clothesline. He follows up with a second and Reks rolls to the outside. Kofi goes to dive through the ropes, but Reks hits him with a hard right hand, knocking Kofi senseless.
Reks slides Kofi back into the ring and covers him. 1…2… Kofi kicks out!!! He pulls Kofi up by his hair and tries to get him in a power-slam but Kofi wriggles out and attempts an early SOS, but it's reversed into a big time gut buster by Reks. Reks drops onto Kofi for the cover, 1…2… Kofi kicks out again!!
Reks pulls up Kofi by his hair and Kofi chops free. Clothesline attempt by Reks is countered into a side Russian leg sweep by Kofi followed up by a quick cover: 1…2… but Reks powers out! Kofi measures up Reks and hits a beautiful standing dropkick to knock the big man down. Cover by Kofi, 1…2… but Reks again powers out of the pinning attempt.
Kofi now raises Reks to his feet and tries for a suplex attempt, but Reks reveres into a hard brainbuster. Instead of pinning Kofi, Reks decides to put the boots to him while he's down. Reks shows off a bit before dragging Kofi into the corner. Reks swipes his boot across Kofi's face and then hits a hard running boot on Kofi. Cover by Reks, 1…2… Kofi kicks out!
Reks decides to set Kofi up for the Burning Hammer but Kofi barely gets out of it and hits the SOS. It didn't connect as strong as Kofi would've liked it to but he still holds on to the cover, 1…2… Reks kicks out! Reks is still flat on the mat and Kofi signals for the Boom Drop! The crowd get behind Kofi as connects with the Boom Drop. Cover by Kofi, 1…2… Reks kicks out but this time not so convincingly.
The crowd are right behind Kofi now. Kofi in the corner signals for the Trouble in Paradise and the attempt is countered into a Burning Hammer Position. Kofi wriggles out of it into a roll up. 1…2…3!
Winner: Kofi Kingston (Match Time - 6:32)
Striker: "That was a back-and-forth match that could have gone either way Josh!"
Matthews: "No doubt about it. If that match was anything to go by, we're going to have a hell of a tag-team match at No Mercy between Air Boom and Hawkins & Reks."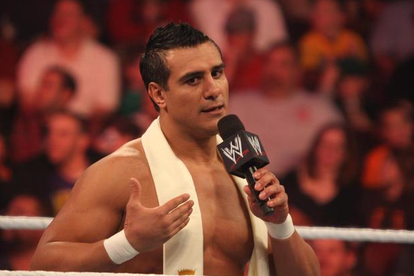 Alberto Del Rio's music hits. Massive heat rains down upon him. He struts down the ramp with Ricardo following close behind holding the intercontinental title, not doing his normal announcing.
A video package is shown of last week's events during the number one contender's match for Del Rio's Intercontinental Title between Cody Rhodes and Santino Marella, where Alberto interfered and took out both wrestlers with chair shots to close SmackDown.
Matthews: "Maybe we'll find out why Alberto ruined a very good match last week only to leave us with more questions?"
Striker: "There wasn't a winner last week, that means Alberto has no contenders, isn't it obvious why he did it, Josh?"
Alberto: "Last week, all of you people believed that I and Cody were beginning a partnership, didn't you? Well, I think I proved that we will not be venturing down that path; I am on track to become the greatest Intercontinental Champion in history. Better than Shawn Michaels, The Rock, Triple H, Stone Cold Steve Austin and Chris Jericho.
The crowd starts some H-B-K, WHAT, and ROCKY chants.
Alberto: "Santino is an absolute joke. He does not deserve to be in the same ring as me, or even Cody Rhodes. He's had enough chances at this title. It's my time to be the champ and no one, absolutely no one, will stand in my way. It's my destiny. I look good with this belt, the gold suits me, and, let's face it, I'm Alberto Del Rio!
Before I was champion, I wasn't being respected on SmackDown. Now I am champion and whether you people like it or not, I will stay champion for the next year and beyond. The only thing the Honky Tonk Man and I have in common is that we both have three-word names. I'm going to, how you Americans say, smash his record title reign right out of the park.
SmackDown is my place, my home and my kingdom. There isn't a single person in the back there who can even come close to the talent I possess. At No Mercy, while everyone is sweating it out in the ring, I'll be in the back enjoying myself, watching the PPV as the greatest Intercontinental Champion in WWE history!"
Michael Cole appears on the TitanTron.
Cole: "Alberto, for a rich man, you're incredibly naïve. You might have been wrestling for a few years, but you haven't been in the WWE for that long and we're a whole different ball game! Do you honestly think that I would let the so-called 'greatest Intercontinental Champion and most talented star' on my roster sit out of our first PPV since WrestleMania?
You don't decide when you relax or when you wrestle, Alberto, those decisions are up to me. You can leave the title in the ring and leave now if you have a problem with that."
Alberto: "You should learn some manners Cole. Do you realise who you're talking to?"
Cole: "Oh my apologies where are my manners? At No Mercy you will be taking on Cody Rhodes….and Santino Marella in a triple threat match for the title. Meanwhile, since you and Mr. Rhodes enjoy interrupting matches, you two will face off tonight and the man keeping you in check will be the very man you both have screwed over...Santino Marella! You'd better get ready… Champ!!"
Alberto is left pacing around the ring fuming as we go to ringside.
Matthews: "I can't wait to see if Santino will hold down the law or be the law. I can't wait for this match later on."
Striker: "Up next, John Cena is going to go toe-to-toe with SmackDown's newest superstar, the Russian Mauler, Vladimir Kozlov!"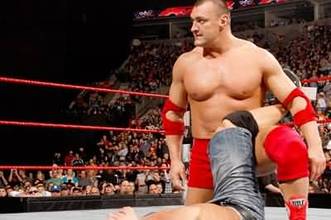 Vladimir Kozlov's music hits and he comes out to a nice reaction for his first time here on SmackDown.
Striker: "I'm really excited to see what Kozlov will do now that he's back here on SmackDown. I wonder if he can recapture his early dominance from 2009, when he was feuding at the top of the card with HHH and Jeff Hardy."
Matthews: "I know what you're saying Matt. We've definitely come out of the draft looking stronger. We've already picked up Teddy Hart, Chris Masters and Vladimir Kozlov. I wonder who'll be unveiled next week."
Kozlov picks up a microphone when he enters the ring.
Kozlov: "Ah, finally I have come back to the where it all started for me, SmackDown. The last time I was here, the likes of the COO, Triple H, was nothing but an insignificant ant to me who I could squash easy. I plan to make this much of an impact this time around, starting with the biggest star here....John Cena. I will destroy Cena and put the rest of the locker room on notice that no one will be able to hide from Vladimir Kozlov!!"
John Cena's music hits and the crowd gives him a similar reaction to the highlight reel raining boos down on him.
Cena looks at the camera and sarcastically says "They still love me" as he points to Kozlov and salutes, then charges down the ramp into the ring.
As Cena gets up in the ring, he gets hit by a massive head-butt from Kozlov which floors him. The ref checks on Cena before he rings the bell to start the match. Kozlov now picks up Cena and body slams him. Kozlov taps his head signalling another head butt. Cena is able to reach his feet as Kozlov runs at Cena; Cena is able to move out of the way as Kozlov follows through and falls outside of the ring.
The ref begins the count.......1.............2....... Cena slides out of the ring to break the count. He picks Kozlov up and slams his head into the announce table. The crowd suddenly pops out of excitement and we Chris Jericho jumping the barrier.
Cena turns around into a massive CodeBreaker from Jericho. Jericho goes over towards Tony Chimel and picks up a chair. He positions it over Cena and nails him in the back with it again and again and again and again until Cena is motionless. He grabs a microphone.
Jericho: "Is this what you people want? Is this what you want John? For your career to be over? For you to be placed on the long term injury list? You still want that NO HOLDS BARRED match at No Mercy, John? You're going to have to earn it. See you next week Cena!"
Security grabs Jericho and escorts him out of the arena as he gains massive heat from the crowd, who chant JERICHO SUCKS at him.
Winner: NO CONTEST (Match Time – 4:12)
The referee checks on Cena and calls the EMT's down to the ring as we cut to another commercial break.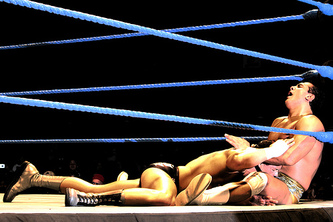 We come back from commercial as the announcers recap what we just witnessed between John Cena and Chris Jericho.
Santino Marella's music hits to a massive pop from the crowd as he comes out sporting an official WWE referee's shirt.
Matthews: "Here's the wild card in this match, Matt. He is the former champ, the man who has been screwed by both of these men and tonight, he is the law."
Cody Rhodes comes out next to some very nice heat as he struts down the ramp towards Santino. They both mouth off to each other in the ring as Cody tells Santino 'to call it down the middle'.
Ricardo Rodriguez now comes out to announce Alberto as his music plays: "The greatest intercontinental champion in history ALLLLLLBEEERRTOOO DEL RIIIIIIIIIIOOOOOOOO!!!!"
Alberto walks out holding his championship high as he slowly makes his way to ring cautious of both Santino and Cody. All three men are staring at each other, being careful to not take their eye off one another long enough.
Santino shrugs and signals for the bell as Cody dives at Del Rio taking his leg out. Cody begins to lay the boots into Alberto's midsection softening him up. Alberto counters by grabbing Cody's boot and pushing him off. As Cody hits the ground, Santino laughs. Cody is quick to feet as is Alberto but instead of going for Alberto, Cody gets in Santino's face 'you think this is funny?' he yells.
Striker: "Where is the professionalism?"
Alberto hits Cody from behind and he falls into Santino as they smack into the turnbuckles and as Cody bounces off, Alberto rolls him up..............Santino pretends not to notice and Cody breaks the pin. Alberto begins to rage and get up close to Santino but then Cody rolls Alberto up! Santino slides down beginning to count 1 but Alberto kicks out.
Cody now pulls Alberto up and delivers a right, a left, another right and then Irish whips him into the ropes. As he bounces back out, Cody tries to pick Alberto up but he counters with a hurricanrana that sends Cody to the mat. Alberto lands a big elbow to Cody's face and gets up and repeats it. He reaches down and pulls Cody up by his hair and sets him up ready for a suplex but Cody shrugs it off with an elbow to the midsection now and pushes Alberto off as they both stumble backwards from the force.
Alberto and Cody are now staring at each other as they try to lock up. Cody gets a boot away to the midsection and lands a DDT. He quickly covers Alberto… 1.................KICK OUT! Santino signals 'so close' to Cody as he picks Del Rio up, but Del Rio hits a thumb to the eye as Cody turns away. Del Rio knocks into Cody's calf sending him tumbling forwards to land on the second rope. Del Rio places his knee on Cody's neck and wrenches backwards on the top choking Cody as Santino begins the count…1...2...3...4...5!! Instead of calling for a disqualification, Santino pulls Del Rio off Rhodes and pushes him over to the other side of the ring.
Cody tries to get his breath back as he lays there holding his neck. Del Rio pushes Santino out of the way and hits a sliding dropkick on Cody sending him to the outside. Del Rio just waits in the ring and leans over the ropes to get some tips off Ricardo as Cody gets up and slides back in warily watching Del Rio.
Ricardo all of a sudden jumps up on the apron and starts yelling at Santino and Santino signals that he is ejecting Ricardo from ringside but Ricardo just continues to yell.
Striker: "Oh you can't eject him for that, he hasn't done anything!"
Matthews: "Santino can do what he likes. He is the law, he makes the rules and he sees Ricardo as a threat."
Santino walks over to the aprons and tells him to leave but Ricardo responds with a slap as Santino turns around he is set up and nailed with a Cross Rhodes from Cody. Del Rio now laughs and puts the cross arm breaker on Santino now as he just starts tapping relentlessly but he doesn't break the hold. Cody now grabs Santino's other hands and applies another arm breaker and Santino just cries out in pain, unable to stop either of these men.
Matthews: "Somebody stop this now, they are attacking an official at the moment. He is defenceless! Santino can't do anything!"
Striker: "Santino should have called it down the middle. Not Santino's way!"
Alberto and Cody release their holds and Santino lays there motionless, not able to move either arm as the EMT's from the back rush towards him. Santino and Cody now laugh together and shake hands. Both of them walk to the back together with Ricardo while Alberto holds the championship high.
Matthews: "What? They're aligned now? Last week Alberto hit Cody with a chair, now they're friends? I can't wait to hear the explanation for this. All I do know is that they have screwed over Santino again."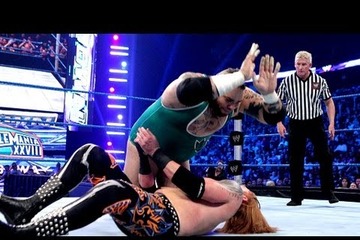 Heath Slater storms to the ring to huge heat. Zack Ryder comes out onto the ramp with a mic in his hand.
Zack: "Heath, your opponent tonight will be…Teddy Hart!"
Teddy pats Zack on the back and runs into the ring to a big pop.
As the ref rings the bell, Teddy runs at Heath, but Slater leapfrogs over him. He turns round into a headlock from Teddy Hart. Hart tries to keep him held in it but Heath breaks out. Heath sends Teddy into the turnbuckle and follows up with a few slaps to the chest. 'WOO' chants ring out around the arena.
Slater pulls Hart from out of the turnbuckle and hits a clothesline. He taunts Teddy and then when he gets to his feet, hits another clothesline.
Matthews: "Well this is looking easy for Slater right now. At this rate, we'll see a big match between Slater and Ryder at No Mercy!"
Striker: "I'm not too sure, Josh. I mean, Teddy Hart is a talented superstar and I wouldn't write him out of the match yet!"
Heath waits for Teddy to get to his feet and then power-slams him back down. He goes for a cover 1…2...Kick Out!
Teddy's really groggy, but Slater lifts him in the air and drops him crotch-first on the ropes! He moves them up and down and Hart looks in agony! Finally he pulls hart off the ropes again and goes for the cover 1...2...KICK OUT!!
Striker: "Teddy's showing great resiliency here by kicking out of yet another pin attempt from Heath Slater!"
Slater lands kicks to the head of Hart. Hart grabs the ropes, but Heath continues the onslaught until the ref has to separate the two of them. Slater picks up Hart and hits a backbreaker! Heath follows with more kicks to the head and ANOTHER backbreaker! Picking up Hart by the hair, he tosses him to the outside of the ring and laughs clapping his hands. He climbs to the top rope and taunts the fans.
He shouts "I'm going to No Mercy baby!!" to big jeers. The referee reaches a count of five.
Matthews: "Well this could be it! A count-out victory for Heath Slater could be on the cards here! He's going to win!"
At the count of seven, Hart is only just climbing to his feet. Slater stares at him and rolls out the ring. He hits two knees to his gut, but then sends him in and rolls in after him. He smirks and says "I don't wanna win like that!" to even more boos. He stands in the corner waiting for Teddy. After a few minutes, Teddy manages to climb to his feet. Heath runs towards him and hits him with the E-Minor before going for a cover once more. 1...2...3!
Winner: Heath Slater (Match Time - 5:32)
When the referee raises his hand in victory, Heath stares at Teddy and laughs. He climbs to the top rope and sits there. Zack comes out with a smirk on his face applauding before leaving again. Slater smiles and leaves the ring as Teddy starts to clamber to his feet.
Matthews: "Well there you have it! A match confirmed for No Mercy!"
Striker: "Yes, Slater will take on Ryder to become number one contender to the LHC belt! What a match that's gonna be!"
Matthews: "Ladies and gentlemen, up next, a match with significant consequences for both CM Punk and Bryan Danielson. If Punk wins his match, he gets a rematch against Danielson at No Mercy for the WWE Title! We'll be back, right after this…"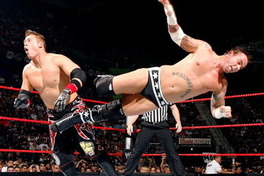 As we get set for tonight's main event, Bryan Danielson's music hits. He walks to the ring full of confidence and shows off his WWE Championship. He walks over to the announcer's booth and puts on a headset.
"Cult of Personality" hits and the crowd explodes. CM Punk makes his way to the ring and, once he's in, he stares straight at the champion. Punk motions to Danielson that the title is going to be around Punk's waist.
Punk faces the entrance-way bouncing on his feet and Chris Masters' music hits. Punk looks stunned and so does the crowd. Masters makes a slow entrance and doesn't take his eyes off of CM Punk. Once Masters is in the ring, he acknowledges Danielson and flexes a little bit.
The bell rings and they tie up. Masters has definitely got the strength advantage and sends Punk into the turnbuckle. Punk shrugs it off and Masters smiles at Punk, trying to unsettle him. They tie up again and Masters backs Punk into the corner. The ref counts and Masters pulls away before going for a strike attempt that Punk dodges.
Now Masters is backed up into the corner and Punk slaps Masters across the face. This sends Masters into a fit of rage. Masters charges at Punk and Punk takes him down with a drop toe hold and follows up with a headlock on Masters.
Masters powers his way up and hits a hard back drop on Punk. He covers Punk, 1…2, but Punk kicks out. Masters turns Punk in a front face look and drives forearms into the lower back of Punk. He raises Punk and drives him chest first into the turnbuckle. Now Masters hits hard knees to the lower back of Punk and drives his shoulder into Punk's lower back dropping him to all fours.
Masters grabs hold of Punk's tights and sends him out of the ring through the bottom rope. Masters wipes his hand to the crowd and they boo in return. Masters casually makes his way to the outside and pushes Punk's head a bit with his foot. He raises Punk to his feet and chokes Punk up against the steel steps. Masters is shouting at Punk and Punk knees Masters in the gut to get him off. Punk charging at Masters but Masters catches Punk with a power-slam on the outside, driving the wind out of Punk.
Masters breaks the ref's count and goes back out to push Punk back in the ring. Masters covers him 1…2, but Punk gets his shoulder up! Masters doesn't let Punk up as he locks in a tight bear hug like move to drive more wind out of Punk.
After a few moments Punk uses his elbow to hit Masters in the side of the head to break the hold. Punk crawls over to the corner and uses the ropes to stand himself up. Masters runs at Punk and Punk moves out of the way in time and rolls up Masters! 1…2… Masters powers out! Masters up and Punk hits a hard roundhouse kick to the head. Punk covers again, 1…2, but again Masters kicks out!
Punk steps out on the apron and gets the fans behind him whilst he's measuring up Masters. He connects with a springboard clothesline and covers him. 1…2… Masters kicks out. Punk looks at the ref exhausted.
Punk Irish whips Masters into the corner and follows up with the knee and bulldog combination, but the bulldog is reversed in an attempted MasterLock!! Punk manages to avoid the MasterLock and lands the bulldog. Cover by Punk... 1…2… Masters kicks out again!! Punk slaps the canvas out of frustration. He signals for the GTS and the crowd erupts.
Punk goes to lift Masters, but Masters counters and attempts another MasterLock. Punk avoids it again, but is met by a hard lariat from Masters. Masters covers him. 1…2, but this time Punk kicks out! Masters signals for the MasterLock and the crowd are chanting for CM Punk. MasterLock is locked in now! Punk struggles and edges closer and closer to the turnbuckle. Punk climbs up the turnbuckle and pushes back. Masters still has the Master Lock locked but his shoulders are pinned to the mat. The ref counts. 1…2…3!
Winner: CM Punk (Match Time - 11:22)
Masters lets go, thinking he's won the match, but the referee tells him otherwise. Masters protests with the referee as Punk backs away. Then, from out of nowhere, Danielson sneaks in from behind the ring and attacks Punk with the WWE Championship! Danielson puts the boots to Punk and then locks in the LaBell Lock on Punk to close the show!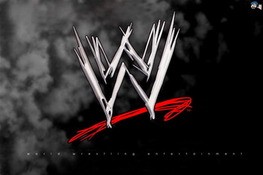 Well ladies and gentlemen, there we have it for another edition of Friday Night SmackDown. To recap, here's the results of the matches we saw tonight:
Divas match: Death Rey def. Natalya
LHC #1 contender's tournament: Zack Ryder def. Jinder Mahal
Singles match: Jack Swagger def. Trent Barretta
Singles match: Kofi Kingston def. Tyler Reks
Singles match: John Cena vs Vladimir Kozlov (No Contest)
Singles match: Alberto del Rio vs Cody Rhodes (No Contest)
LHC #1 contender's tournament: Heath Slater def. Teddy Hart
Singles match (if Punk wins, he gets a WWE Title shot at No Mercy): CM Punk def. Chris Masters
And that's a wrap! Please don't forget to rate SmackDown, as they are currently partaking in Week 4 of the Ratings war. Also, come back here Thursday at 7:00 for another great episode of Fantasy SmackDown.
Editor's Note: (Raw is actually at Week 6 right now, but SmackDown has been lagging behind due to more difficulties).
Some fantasy news to address: Raw will be up tonight. Tune in tomorrow for SmackDown to catch up and also tonight for Raw.
Please rate SmackDown in the comments section with a rating from 1 (putrid) to 10 (amazing) and give us a little creative input. It's helpful. Thanks for reading!