Celebring It! 5 Mainstream Personalities Who May Invoke Interest in WWE Product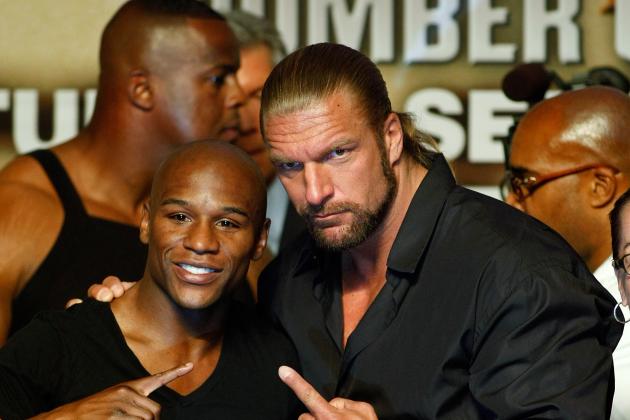 Ethan Miller/Getty Images
An example of a WWE and celebrity personality still working smoothly.
Hey, Vince, T-shirt sales are up …noted…..Hey, Vince, this PPV's buy rate is bigger than last year's event….noted….Hey Vince the Raw's ratings are up…..Brilliant
Oky, I think you get now that revenue for the WWE has always been at a premium height. It's always going to be revered as it's what keeps the flag flying at Stamford. That said, it's so important those figures deserve to be printed on flags alone.
However, nothing strikes the ire of WWE officials than the ratings of the show. You remember the demonic look on Vince McMahon's eyes on the cover of the first ever installment of Smackdown Vs Raw? You can imagine those are the eyes he has when the ratings figures reach his Stamford base.
Brock Lesnar has returned, The Rock has returned, we've even seen CM Punk the WWE champion of all people booked in different spots due to the fear of his rating pattern. It's obvious the Stamford suits have invigorated every way to maintain interest in the product.
However, nothing really draws the line in the sand like celebrity involvement.
The coverage, the buzz the various sectors that phoenix from the woodwork on Tuesday morning to revel in the latest happenings of the latest celebrity to venture the WWE works wonders for the Stamford suits.
The fact that Mike Tyson has been inducted into the Hall of Fame shows just how much celebrity involvement is still revered in WWE. So let's TMZ-ip up our coats and MT-Vision the impact the following celebrities would have and how important they could be.
Begin Slideshow

»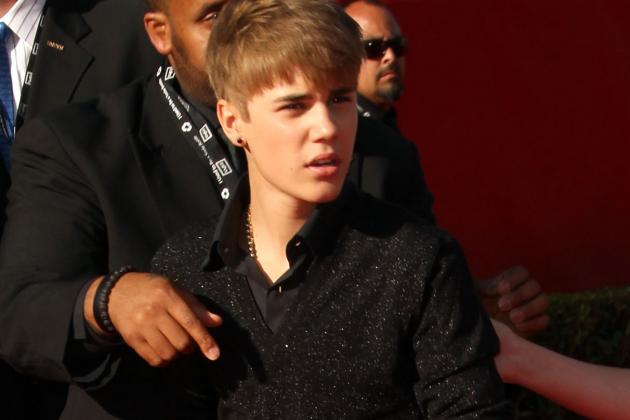 Frederick M. Brown/Getty Images
From singing at Wrestlemania to a brief angle, Justin Bieber can ignite interest to the product in many formats
This may be a mixed reactionary choice due to how young he is to kick off proceedings, but actually this makes sense in many ways.
The number one demographic that WWE has tailored their content to is the younger demographic, whether it's going from JBL spewing blood after being tombstoned into steel steps to scaling down to Michael Cole spewing BBQ sauce on JR to insults going from DX's comments about what Vince McMahon loves to The Rock calling John Cena a fruity pebble, it is obvious the WWE has scaled down their content to suit the younger demographic.
WWE has done a lot of work with younger demographic companies such as sending John Cena, Big Show and Randy Orton to Nickelodeon to help enhance this demographic, as well as the initiatives such as the Be a Star campaign in nationwide schools a testament to this.
With Bieber fever still as viral as ever despite many detractors, never say never about the possibility of WWE try to pull this off in some capacity. As some love him and some hate him, he will spark interest in the product and that is the element that boils WWE creative juices the most.
Mike Stobe/Getty Images
Are you "excited"?
You think Tebow mania is big now? You haven't seen anything yet. With Tim Tebow's migration to the Big Apple the Tim Tebow brand can only grow.
We've seen NFL stars develop scintillating followings, but Tim Tebow, regardless of his ability, has imprinted on people's minds as quickly as Reebok's last-minute name imprinting surge at making a quick buck off his new Jets jersey.
WWE has always been known to capitalise on the flavour of the month to churn the attention in their own direction. An example is "The Wrestler" movie starring Mickey Rourke. Upon prior dismissal of the movie, as soon as witnessing its box office rise, Rourke was one of the guests of WrestleMania 25 and working with veteran Chris Jericho.
With Michael Cole and Booker T talking Tebow on commentary in the past and John Cena going to the length of comparing himself to Tebow; the wildfire that is TebowMania is not immune from the wrestling industry.
With Tebow's charity work, his association with the business may also bode well in various ways. Not to mention the fact that WWE will be coming to Tebow's new home of Metlife Stadium for WrestleMania, which no doubt will be the perfect platform to capitalise on TebowMania.
Either way, in a big city like New York, Tim Tebow's stock can continue to rise, so it may be a possibility that a Te-bow may be drawn very soon.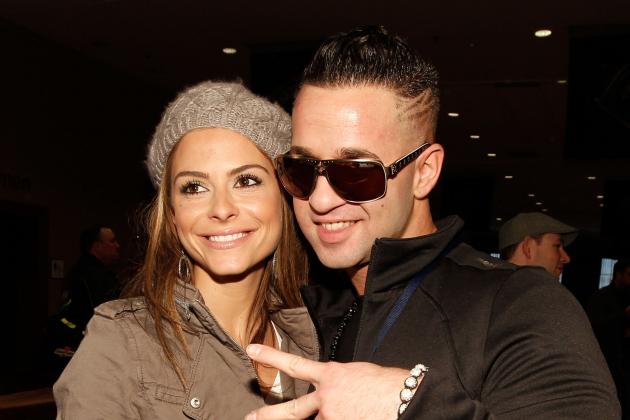 Christopher Polk/Getty Images
Well Mania is coming to Jersey........
Perhaps one of the only cast members yet to step foot in the sports entertainment world. When TNA acquired MTV's Jersey Shore's Angelina Pivarnick and "JWOWW" for appearances in 2010, WWE wasn't so pleased.
After all they like to pluck the flavour of the month from the trending apple tree, so for TNA to have emptied the branches first was met with dismay. Of course, we all knew what transpired next, in typical WWE reactionary fashion Nicole "Snooki" Polizzi, fresh off disposing of Angelina from the house (in a fashion akin to Lita's WWE departure, in terms of being beaten then humiliated out the building) was then starring at WrestleMania.
The Jersey Shore cast has similar traits to WWE in terms of how their characters have signature catchphrases and personas, therefore "The Situation" already has the skillset to engage in some very high-octane promos.
Of course, he has been rumoured to work with Zack Ryder in some capacity, but if one may be skeptical in seeing the motive of bringing in Sitch to work with someone who has in all fairness plummeted in recent months, look no further than the on-going Twitter feud between Heath Slater and artist "Flo Rida" to see that WWE is willing to utilise bait at all ends of the card to ensure that interest is bought to the product.
The Jersey Shore continues to rise in popularity and a sixth series being commissioned is a testament to that, and with WWE always pushing to ensure that they can capitalise on popularity for their own benefit, "The Situation" maybe trading the Smush room for the Divas locker room before you can say...It's T-Shirt time.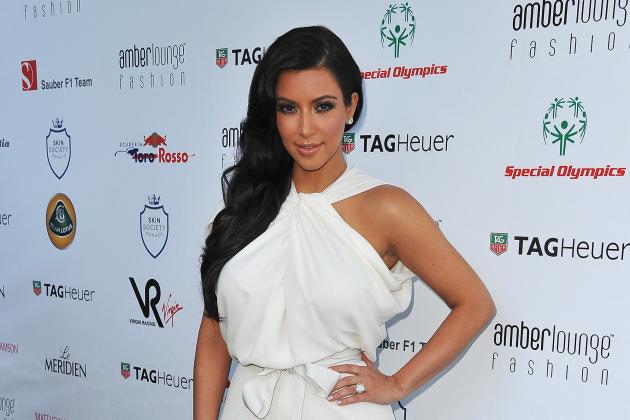 Pascal Le Segretain/Getty Images
There's no doubt she'll make waves in some fashion
A surprise entrant maybe….but seeing as she loves her publicity stunts, I'm pretty sure she'll be up for this more than WWE would be.
Yes, she may bring along some baggage from her personal life, but when has that stopped WWE in the past. With the right dynamic, WWE would capitalise on the obligatory media attention a personality such as this would bring.
With the possibility of tie-ins with the Keeping up with the Kardashians series, WWE can really milk this publicity for a sustained longevity.
The Miz is a testament of how reality TV stars have fared in the WWE positively and negatively and I'm sure the mainstream attention would garner interest to the product alone, regardless of who she works with.
A wise man once said "Controversy creates cash" and we all know if cash had a scent WWE would bottle it and market it…so take out the RDA in her surname and you have Kash….how symbolic….this partnership really is meant to be, isn't it?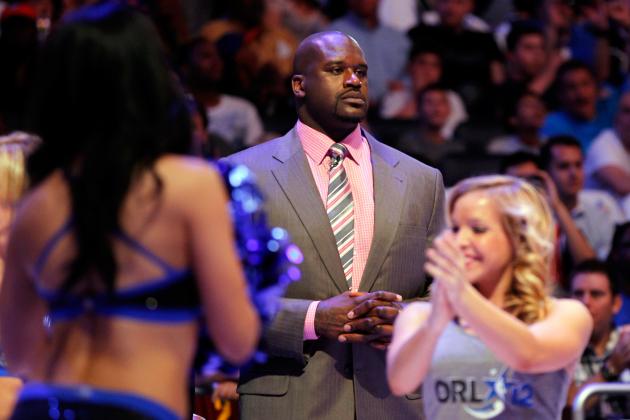 Mike Ehrmann/Getty Images
No stranger to the WWE
Perhaps the most realistic of them all, with a potential rivalry with the Big Show already in place this is a feud that will get people talking.
With SportsCenter covering this highly in their meeting in 2009, we already have a feeler of the magnitude of coverage this will get. Big Show's work with Floyd "Money" Mayweather shows that he can hang with celebrities (well, not his nose anyway), and this was on his first night back after a hiatus.
With rumours circulating that this would have possibly occurred at this past WrestleMania, there is still meat on the bones to this idea and more importantly, WWE have faith in an idea hatched three years ago.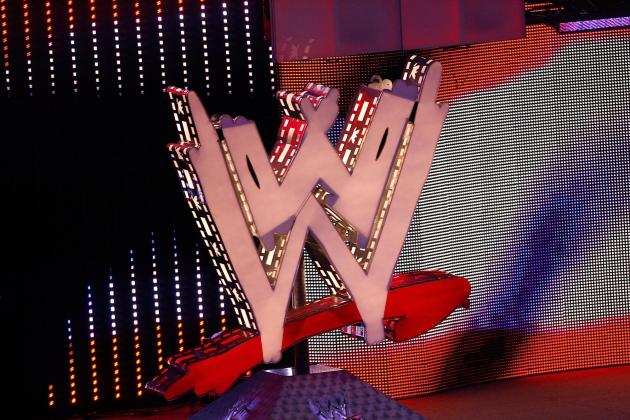 Jim Rogash/Getty Images
Which Celebrities do you think would make the biggest impact?
Well, there you have it. We all know that celebrities bring interest to the product and I'm sure all of these are capable in one way or another. So do you? Or maybe you have other alternatives? Or maybe you wish the T-shirt gun was a set of binoculars seeking you out and placing you in the ring instead?
Either way the floor's yours: which celebrities do you feel would bring more interest to the product; and in what capacity?