UEFA Champions League: 20 Best Players of Last 25 Years Never to Win a UCL Title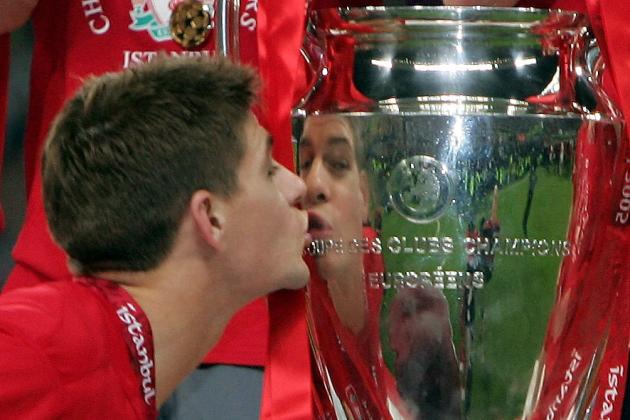 Alex Livesey/Getty Images

It doesn't get any better than Champions League glory.
Steven Gerrard, David Beckham, Zinedine Zidane, Lionel Messi and more of the world's greatest players have won European football's Holy Grail, but other elite players have failed to do so. Some haven't had the chance, while some have come agonizingly close.
Who are the best footballers of the last 25 years not to win club football's greatest trophy? Read on to find out, and holla at me if anyone is missing.
Begin Slideshow

»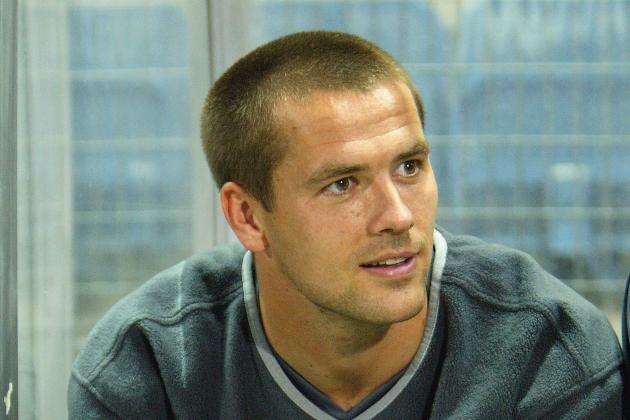 Sean Gallup/Getty Images

Michael Owen lit up England and Liverpool with his scoring exploits from 1996 to 2004, and in 2001, he became the first (and still only) Englishman to win the Ballon d'Or.
It's hard to imagine that given where he is now, and that's why Owen comes in as just an honorable mention.
In 2004, Owen was pushing for a transfer from his boyhood club, and sat out of Liverpool's early Champions League matches so as not to be cup-tied. Just before the transfer deadline, Owen sealed his dream move to Real Madrid.
At the end of the season, though, the joke was on him. Liverpool won the Champions League in 2005 with a miraculous three-goal comeback against AC Milan in Istanbul, and Owen has struggled with injury and been little more than a bench player for Newcastle and Manchester United ever since.
Based on recent exploits, Robin van Persie can certainly be considered an honorable mention on this list as well.
Without further ado and in no particular order...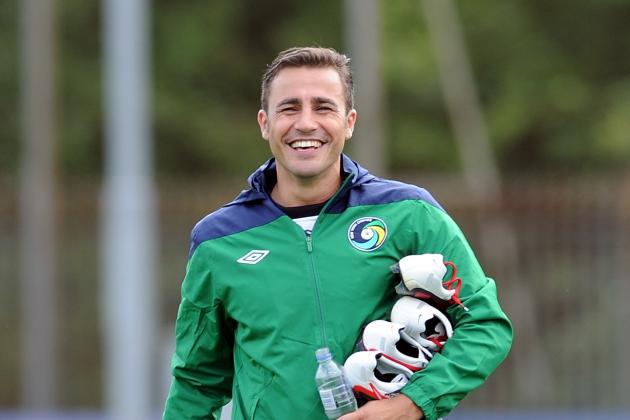 Chris Brunskill/Getty Images

Fabio Cannavaro is one of the greatest defenders of the last 25 years and played for some of the world's greatest clubs, including Parma, Inter Milan and Real Madrid.
The closest he came to the European Cup was a semifinal appearance with Inter in 2003, but unlike some on this list, his international and personal success probably make up for that.
In 2006, Cannavaro captained Italy to the World Cup, and later that year, he became the first and only defender and oldest player to win the FIFA World Player of the Year.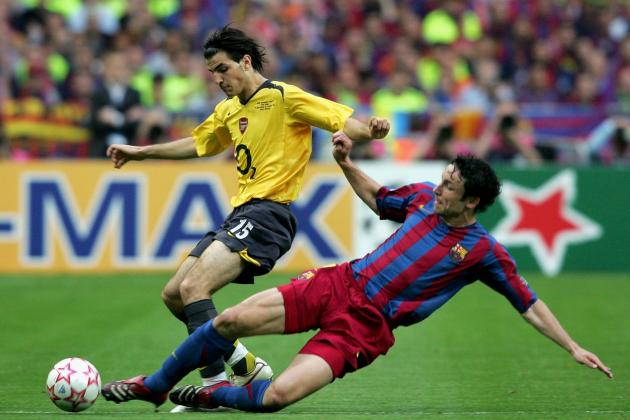 Shaun Botterill/Getty Images

For all the transfer wars that have been fought over Cesc Fabregas, the Spaniard's trophy cabinet is, so far, very bare.
In 2006, a 19-year-old Fabregas helped take Arsenal to the Champions League final against his former club Barcelona, but they were defeated 2-1. The closest he's come to the European Cup since then has been the semifinals twice, once with each Arsenal and Barcelona.
With Pep Guardiola leaving the Catalan club after just one season with Cesc, has he missed his chance at Champions League glory?
Given he's only 25 years old, I'd say no; he's got plenty of time.
Martin Rose/Getty Images

In a couple weeks, Franck Ribery could find himself off this list, but for now, he still has that mountain to climb.
Ribery is in his second final with Bayern Munich, but in 2010, he was unable to play due to suspension as his side lost to Inter Milan.
The tricky Frenchman has been a runner-up for football's two biggest trophies (2006 World Cup), but this year, he has the best chance any footballer could ask for to win his first Champions League trophy.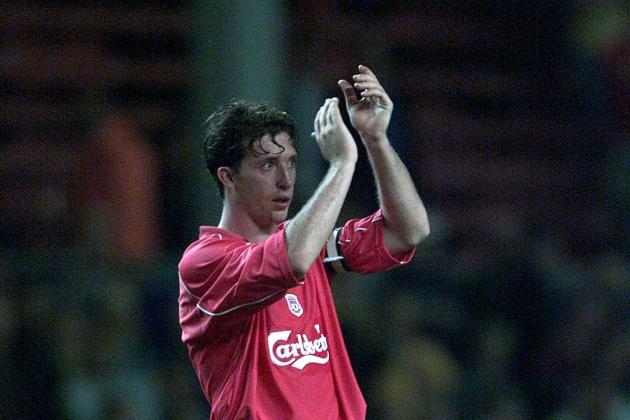 Alex Livesey/Getty Images

Robbie Fowler is one of the best pure finishers in football from the last 25 years, but for all his goals, he doesn't have much to show for it.
Fowler won the UEFA Cup with Liverpool in 2001, and he was a runner-up for the Champions League trophy in 2007 during his second stint on Merseyside.
Being the diehard Liverpool support he is, Fowler was of course in Istanbul to see his team secure their fifth European Cup in 2005, but that's the closest he ever came.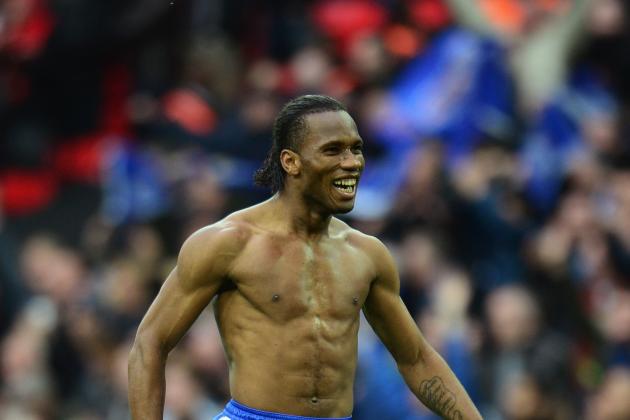 Shaun Botterill/Getty Images

From one of the most natural finishers to one of the most exciting and deadly from the last 25 years, Didier Drogba came painfully close to the Champions League trophy in 2008, and he's got another shot at it in a couple weeks in Munich.
Drogba was sent off minutes before the penalty shootout against Manchester United in the 2008 final (real smart, Drog), and his Chelsea side lost in penalties.
The real irony here? Drogba was in line to take the fifth penalty that could've brought the Cup home to West London. We all know who took his place, and of course, we'll touch on it later.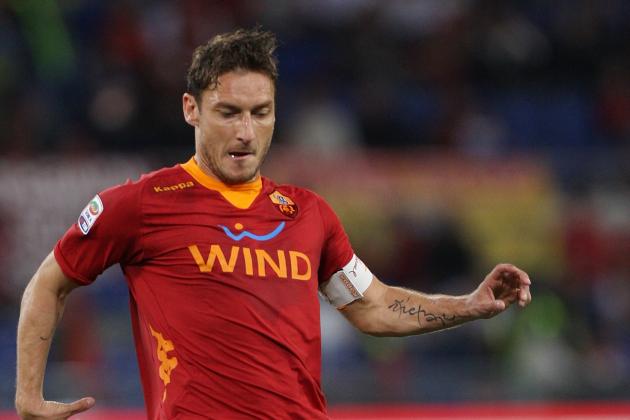 Paolo Bruno/Getty Images

One of the greatest Italian players of all time and one of the greatest of his generation period, Francesco Totti hasn't even come close to winning the Champions League trophy.
Totti has been with Roma for 20 years, is the club's leading scorer with 270 goals total, its most-capped player, and he won the 2006 World Cup with Italy.
Totti was a Roma fan from birth, and he probably could've moved on to a bigger club at some point and likely would have more silverware to show for his glittering career, but he's always stood by his boyhood club.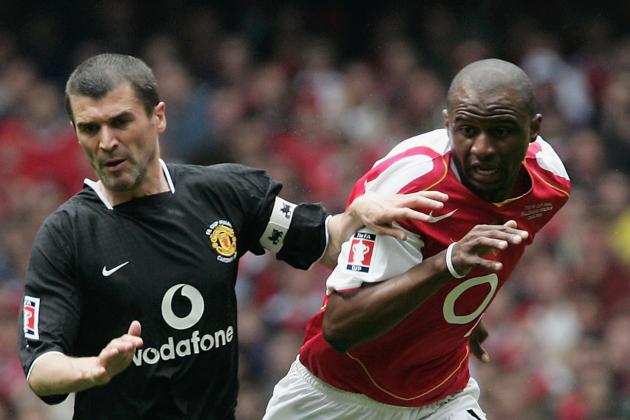 Phil Cole/Getty Images

Arsene Wenger insisted on bringing Patrick Vieira to Arsenal with him in 1996, and the Frenchman was one of Wenger's best ever bargain signings.
Despite playing for the likes of Juventus and Inter Milan after his nine-year stint at Arsenal, Vieira never even made it to a Champions League final during his career.
He left Arsenal in 2005, the season before their first ever Champions League final appearance, and he left Inter just months before Jose Mourinho led them to European glory in 2010.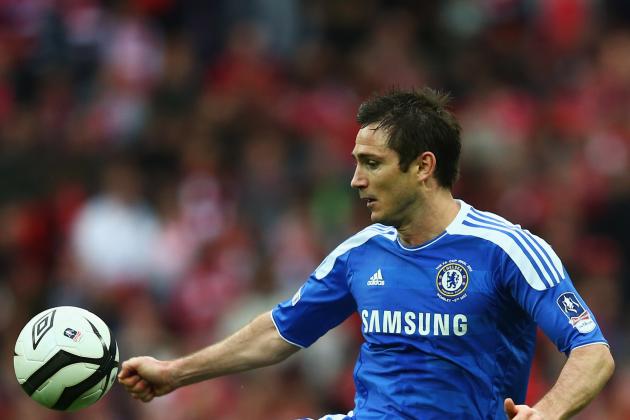 Clive Mason/Getty Images

Frank Lampard is one of the best midfielders in the game, and though he may not sound like it, he's one of the smartest, too.
At age 33, however, he may be on his last chance to win the Champions League.
In the 2008 final, Lamps scored the equaliser as the first half ended, and he duly put his penalty away, but it wasn't enough to bring the Cup home.
If he and Chelsea are to win their first Champions League trophy against Bayern Munich, Lampard needs to have a huge game.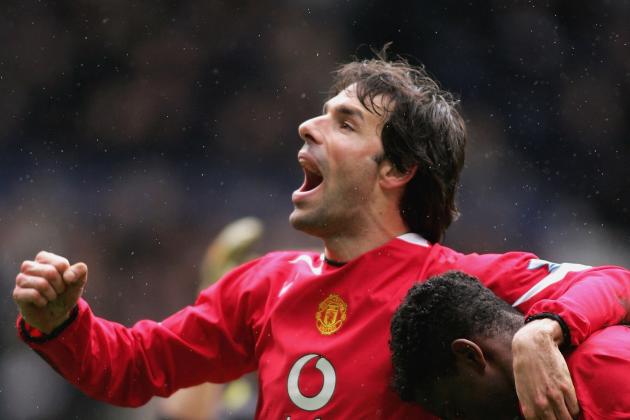 Michael Steele/Getty Images

Ruud van Nistelrooy is the second-highest scorer in the Champions League, and in three seasons, he was the competition's top scorer.
The Dutchman is Manchester United's leading scorer in European competition as well, yet for all his work in front of goal, he never came close to lifting the trophy.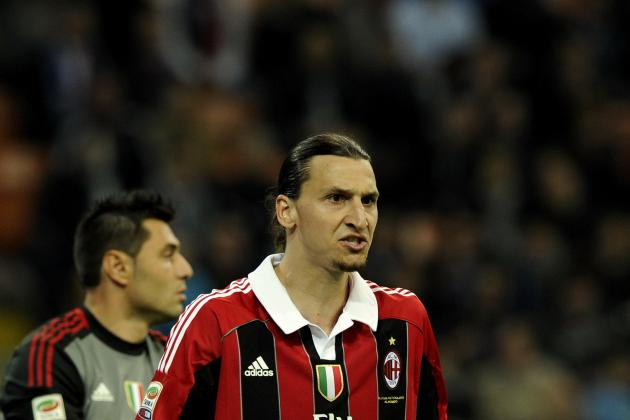 Claudio Villa/Getty Images

Zlatan Ibrahimovic has been on the league-winning side every year for the past nine seasons (a streak which finally ended this year), but he's never been able to turn it on when taking on the continent's best.
His move to Barcelona in 2009 was supposed to change all that, but it was the side he'd just left, Inter Milan, that walked away with the European Cup that season.
Perhaps it's been his poor performances against English sides, but whatever the reason, Ibra hasn't had the same touch in Europe.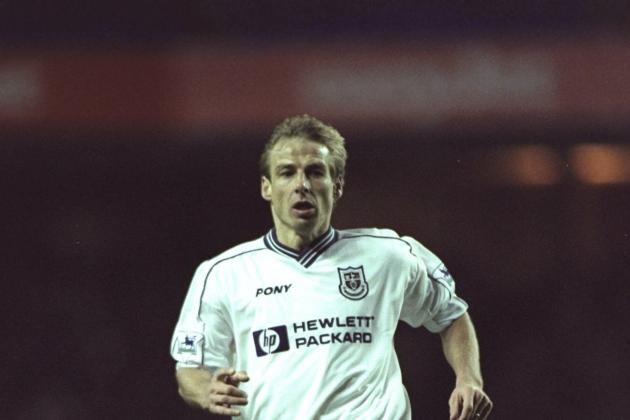 Shaun Botterill/Getty Images

As a player, Jurgen Klinsmann reached the semifinals of the 1993 Champions League with French side AS Monaco, where they lost to eventual winners AC Milan.
But it was all downhill from there on the European side.
Klinsmann rarely got a chance to show off his goal-scoring exploits in Europe's premier competition with Tottenham, and though he took Bayern Munich to the quarterfinals as manager later in his career, his playing days never saw much European glory.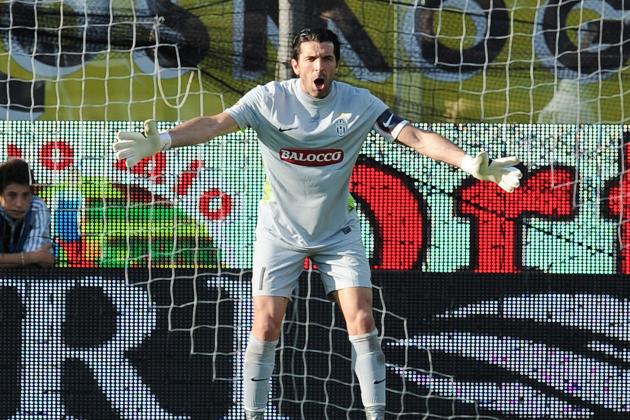 Giuseppe Bellini/Getty Images

The best sides in the world are built on their goalkeepers, and Gianluigi Buffon is one of the best.
Buffon won the 2003 UEFA Champions League Player of the Year award, but his Juventus side lost on penalties to Italian rivals AC Milan in the final.
Buffon stuck by Juventus as they were demoted to Serie B and helped get them back in the top flight and back to Champions League football the first time of asking.
Dan Smith/Getty Images

John Barnes redefined what it meant to be a winger in English football when he joined Liverpool in 1987, but he came at a time when the Reds were banned from European competition due to the Heysel Stadium disaster.
His pace, crossing ability and scoring tore up England up until he left Liverpool in 1997, but he never got the chance to dazzle the rest of the Europe.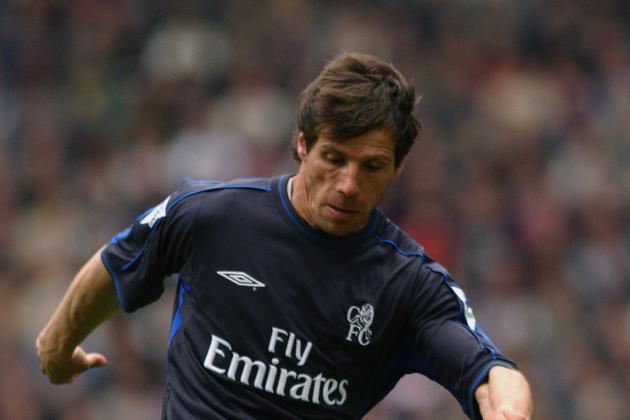 Stu Forster/Getty Images

Gianfranco Zola put Chelsea on the map in English football in a bigger way than Roman Abramovich could ever hope to.
Zola came to West London in 1996, and three years later, he led Chelsea to their first ever appearance in the Champions League, where they were knocked out in the quarterfinals.
He didn't have much more glory than that, but he's the one who really got the ball rolling with the Blues.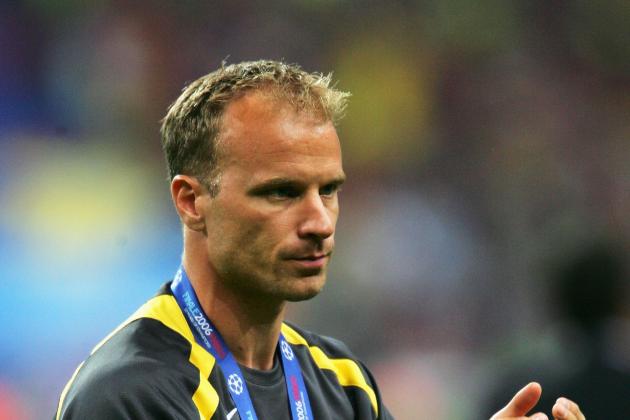 Shaun Botterill/Getty Images

Along with Patrick Vieira, Dennis Bergkamp helped Arsenal dominate England in the first half of Arsene Wenger's tenure, but it all seemed to come undone when they lost to Barcelona in their first ever (and first for a London club) Champions League final.
Bergkamp won two UEFA Cups before coming to Arsenal, but aside from the 2006 final, the Gunners were never able to translate their fantastic domestic form into Europe.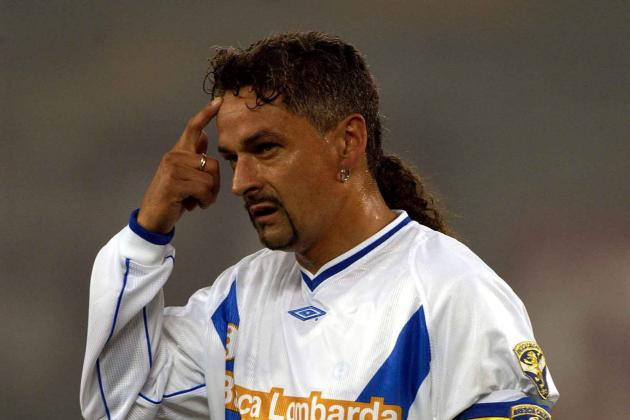 Getty Images/Getty Images

Easily one of the greatest footballers of all time, Roberto Baggio had surprisingly little success at the club level.
While he won consecutive Serie A titles with Juventus and then Milan from 1994 to '96, his only European trophy was the UEFA Cup in 1993 with Juventus, and the most he contributed to the Champions League was to help Inter Milan to qualify for the 2000-01 season.
Due to a rift with Inter manager Marcello Lippi, he left that summer before he got the chance to play Champions League football.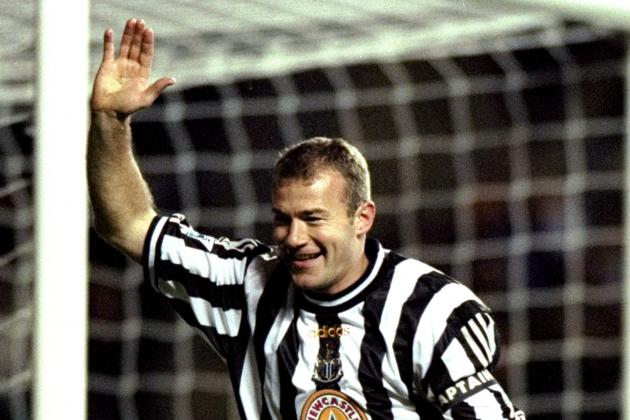 Stu Forster/Getty Images

Alan Shearer's first appearance in the Champions League didn't go too well. In 1996 with Blackburn, he scored just one goal, a penalty, and Rovers failed to make it out of the group stages.
Several years later with Newcastle, it was a slightly different story. Shearer notched seven goals in the 2002-03 campaign, including a hat trick against Bayern Leverkusen, but the Magpies couldn't make it past the group stages.
Shearer fared better in the UEFA Cup, and though he never won any European trophy, he was the highest-scoring Englishman in European competition with 32 goals until Steven Gerrard topped him in 2010.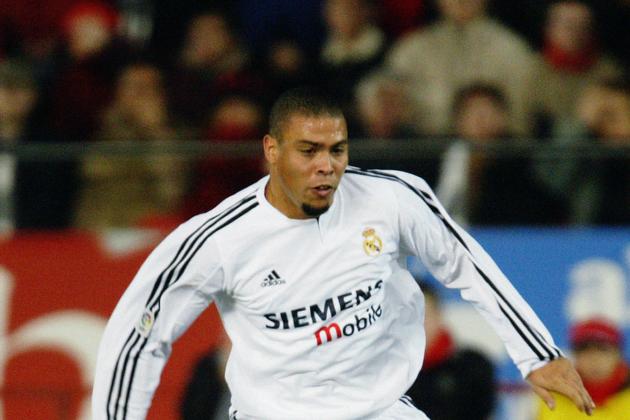 Stuart Franklin/Getty Images

Ronaldo won the Ballon d'Or twice and the FIFA World Player of the Year three times, but he was always a year too late for the Champions League.
He came to Real Madrid in 2002, just months after they won their record ninth European Cup. He joined AC Milan in early 2007, but he was cup-tied for the Champions League and could not participate as the Italian giants won their seventh trophy at the end of that season.
Aside from that, the closest the Brazilian legend came to winning the Cup was the semifinals in 2003.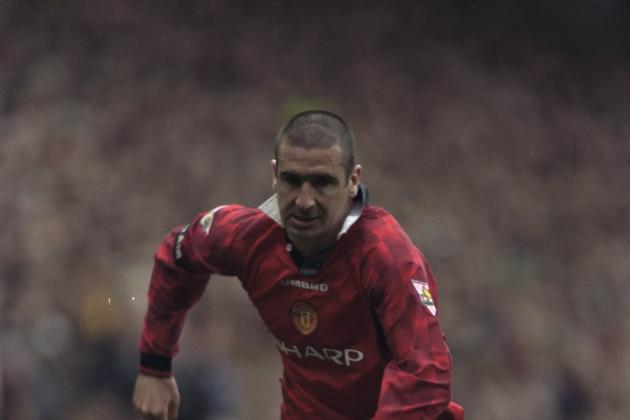 Shaun Botterill/Getty Images

Eric Cantona is one of the best, most entertaining and craziest footballers the game has seen the last 25 years.
Unfortunately for King Eric, he left Manchester United the year before they won their first Champions League crown (second European Cup).
Cantona managed just five Champions League goals (and one red card) during his time at United, but if the Red Devils could've made it to the final with him around, you can bet that second Cup would've come a bit sooner.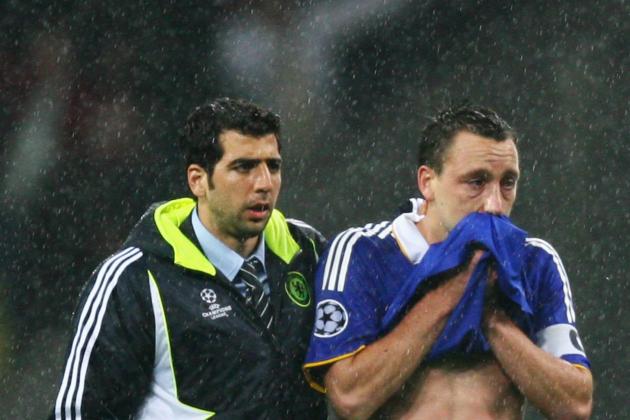 Alex Livesey/Getty Images

One of the best defenders in Premier League history (forget about his personal life for a second), John Terry has won all the biggest club trophies a footballer could want, save one.
Terry led Chelsea to their first ever European final in 2008, and the captain duly stepped up to take the crucial fifth penalty.
We all know what happened next, but let's relive it just one more time. Terry's standing leg slid on the wet grass as he kicked the ball, and he hit it against the post. Manchester United ended up winning 6-5 on penalties and took home their third European Cup.
Terry won't have the chance to avenge his mistake as he is suspended for this year's final, and like his teammates Frank Lampard and Didier Drogba, his time is running out to win that elusive Champions League trophy.
But he has no one to blame but himself. And maybe Drogba.