WWE over the Limit 2012: B/R Fans Help Writer Attend His First WWE Show
May 19, 2012

In 24 hours, I will be starting out towards Raleigh to see the first WWE pay-per-view to come to North Carolina's capital city in eight years. Despite the fact that I've watched WWE for 21 years, it is also the first of their events I will have ever attended.
To catch up on a portion of how it came to pass, you can read the initial article here.
But that article is not the whole of it.
There are things that nobody knows and that I've never said. This is a story that involves me, Bleacher Report fans, and the personality of Daniel Bryan.
I will begin with disclosure: I never wanted to attend Over the Limit. I still don't at this late hour. Don't get me wrong, though, I want desperately to have attended Over the Limit.
Further disclosing, I am deeply introverted.
Some people believe this means shy, hypersensitive or many other things. Worse, some people believe it means you are a snob, don't want or need friends, don't wish to go anywhere, or do anything. While it may well include some of these things, you can no more say that being introverted is defined by one of these things any more than you can say a rainbow is defined by the color yellow because it has a yellow stripe.
Being introverted means, in part, that I'm not good with things I cannot process beforehand. I need to see it happen before I do it, or I need to have experienced something similar to it for comparison. If you throw me into a social scene unaware, I will be eaten alive. I'm not good with approaching people if I don't have something specific to say. Small talk is not my strongest suit and I have a great fear of the unknown.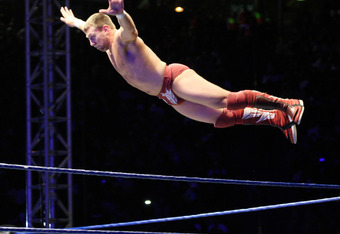 Gallo Images/Getty Images
Unknown: Like driving into an arena, in a city where I've barely visited, and in a line with 15,000 other people. Like trying to exit that same place just before midnight.
I've woken up the last three mornings with a horrible feeling in the pit of my stomach. Before my conscious brain could even think of where I was or what was going on in my life, I was already feeling sick. Ultimately, it leads to one thought each morning: I wish I didn't have to attend Over the Limit.
You may then ask why I'm attending the show.
A very fair question.
When I heard Over the Limit was in Raleigh, I had just been made a featured columnist, and though I'm not paid, I wanted to do right by the Bleacher Report readers. It felt to me, that if a major show was close enough to attend, it was my job to do so.
If you read the article I linked, you know none of those readers knew any of this. They didn't know about the introversion or the fear of doing something the first time, or that I was going, not for me, but for them.
Yet, do you know what they did?
They, Bleacher Report readers and wrestling fans, suggested I open a PayPal account to make sure that I enjoyed my first WWE show. They wanted to make sure I—who they had never met or spoken to—got food, drinks, and a t-shirt to take home with me.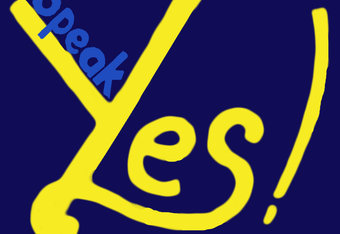 For anyone who has ever wanted to stereotype the wrestling fan, that is a portrait of the true wrestling fan. A girl named Christine was the one who suggested it, and I am thankful to her for what that gesture represented. It was a guy named Carlos, however, who read the recommendation and made a contribution.
It is because of Carlos, who I don't think had as much as commented on one of my articles beforehand, that I will leave Over the Limit with a Daniel Bryan "Yes!" t-Shirt.
And now, with the mention of Daniel Bryan, we come full circle in this story.
I've told you why an introverted guy who has avoided going to shows would now choose to do so despite his fears. I told you it was because of the readers. But, you might ask what it was that gave him the strength to finally do it despite those fears.
It was the Daniel Bryan character that allowed me to do it.
I have preached for two decades that when wrestling is at its best, it transcends into real life.
I truly believe someone living in the 80s who loved Hulk Hogan would probably train and workout harder if they believed in the Hulkster's commandments. A man could probably watch Ric Flair's promos from the same era and have a better chance with women, success, and life. He might start dressing better, talking with confidence, and surrounding himself with the right friends. Men like Bret Hart teach us of excellence and Steve Austin teaches us we all must sometimes walk alone. Shawn Michaels tells the story of second chances and Triple H says maximize every chance. John Cena reminds us that everybody will not love us no matter how hard we try.
And Daniel Bryan is the reason I am attending Over the Limit.
The way he carried himself like a world champion when he was nobody in WWE. The way he proclaimed the answer "Yes!" before anyone had bothered to ask the question. The way he portrayed himself as something he had not yet become in order to one day be what he wanted to be.
It never hit me until this very moment that Daniel Bryan teaches the introvert how to live. It's not that we want to be alone (all of the time, at least), or that we want to miss out on things we like, or that we enjoy not taking chances. We want to do those things. It's just that we cannot honestly experience those things as the people we are.
If we tried, our stomachs would call us liars. I promise you I didn't ask my stomach to wake up sick the last three days before my brain even knew why. It just did.
But how can I get around that?
I can do what Daniel Bryan did early in his WWE career and see myself not where I am, but where I want to be. I can reassure myself that even if I don't want to go, I want to have gone. Even if I don't want to experience, I want to have experienced.
When it's truly worth it, I can say yes even when I feel no.
It says it a lot about wrestling fans that I made this decision in order to do something for them, and they, not knowing that, made the decision to give to my trip in order to do something for me.
Why?
Because there is nothing wrestling fans love more than to get lost in a narrative.
I wanted to experience Over the Limit live so I could channel and bottle the energy and bring it back to them on the page, and they wanted me to attend for the very same reason.
Forget every stereotype you've heard about yourself as a wrestling fan.
This is who wrestling fans truly are.
We are the ones who know better, but choose to believe anyway. We are the ones that made WrestleMania into an event on par with the Super Bowl. When you hear words like majesty and phrases like "grandest stage of them all," they are not talking about WrestleMania.
They are talking about you.
You are WrestleMania.
I am as well.
If we didn't have the built-in drive to appreciate the story wrestling tells, to get lost in it, to retell it again and again, then WrestleMania would be a building full of empty seats.
Wrestling teaches us this great truth—we are far more than what we appear to be.
Without the narrative surrounding them, wrestlers are simply grown men in tights.
But when we start to tell a story and let ourselves believe in it, we go somewhere that only wrestling can take us.
It is escapism. I think we all agree on that.
I just happen to believe that if you are escaping (even briefly), you are going from one place to another, a place you might not reach on your own. And my advice is wherever it takes you, reach forward with both hands, so that when you come back down, you take some of the magic with you.
But never hold on to it only for yourself.
The story is meant to be retold, the magic is meant to be shared.
That is what I try to do every time I watch.
And thanks to the Bleacher Report readers, that is what I will do when I leave Raleigh in just over 24 hours.
That is what I will do when I survive Over the Limit and become the introvert who lived to tell the tale.
(Yes!)