Newcastle United: Complete Player Ratings for the 2011-12 Season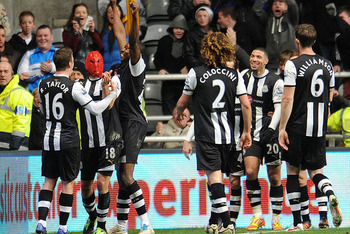 Getty Images
The 2011-12 Premier League season is over, and I think every football fan can agree that Newcastle United were without doubt the surprise of the season.
Finishing fifth and as a result qualifying for the Europa League, Newcastle shocked the world in challenging for a top four spot right down to the last day of the season.
The Toon called upon contributions from their entire squad to climb the heights they did in 2011-12, so let's take a look at the ratings for each and every key contributor for the entire season.
Fabricio Coloccini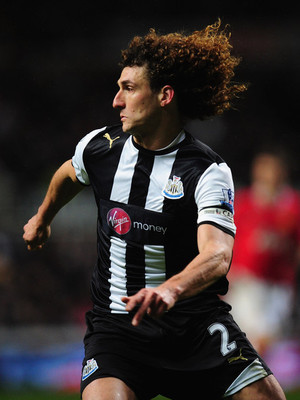 Getty Images
As the captain and leader of the Newcastle operation, Fabricio Coloccini was instrumental in the huge progress Newcastle made this year.
Without Coloccini, Newcastle's defence would have been nowhere near as good as it was, as he helped improve the play of the lesser talent around him.
Combining leadership with elite defending, Captain Colo earned a place in the PFA Team of the Year as the only Geordie representative.
Being compared to the likes of Kyle Walker, Vincent Kompany and Leighton Baines is a great credit to the Argentine, and he is fully deserving of his high rating.
Rating: 9.5/10
Davide Santon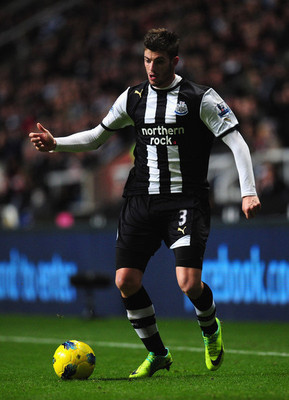 Getty Images
Italian starlet Davide Santon had a slow start to his career on Tyneside, but his play really started to improve towards the end of the season.
In fact, by the end of the year he had solidified his place as the team's starting left-back ahead of Ryan Taylor and James Perch; something that he was unable to do in the early portions of the season.
Still, on the whole his season was pretty average. However, I fully expect his rating to increase next season as he grows more comfortable in his surroundings.
Rating: 6.5/10
Yohan Cabaye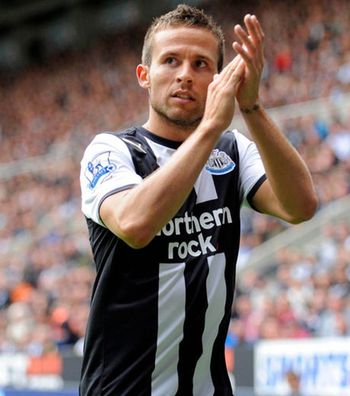 Yohan Cabaye really was the unsung hero of the 2011-12 season for Newcastle, and I'd go as far as saying he was the club's best player outside of Fabricio Coloccini.
This season's headlines were made by Papiss Cisse, Demba Ba and Hatem Ben Arfa; but those who've been watching Newcastle closely know that Cabaye is the initiator of the attack, and all three players would not have been anywhere near as successful without his presence.
After losing Joey Barton and Kevin Nolan, signing Cabaye to shore up the midfield was pivotal—and arguably more important than any other signing Newcastle made.
Cabaye was rewarded for his great play this season with a provisional place in Laurent Blanc's France squad for Euro 2012.
Rating: 9/10
Danny Simpson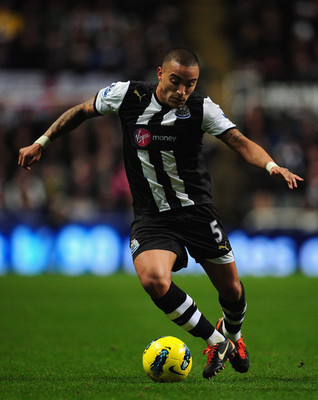 Getty Images
Danny Simpson has been wrongly criticized this season, as he's actually been a solid presence at the back for Newcastle.
The former Manchester United right-back made 35 appearances for the Magpies, and his goal-line clearances saved the team on a number of occasions.
At the moment, it looks like Simpson may not be back next season. Alan Pardew and co. will struggle to get a good value replacement for him this summer if that's the case.
Rating: 7/10
Mike Williamson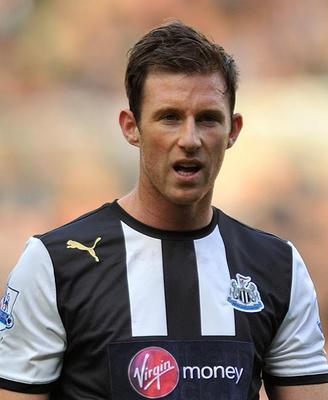 Most Newcastle fans were rightly skeptical about Mike Williamson playing so frequently for the Toon after playing in the lower leagues for nine of his 10 year career. But if there's one thing Willo has done this season, it's prove that he belongs at this level.
Alan Pardew has even gone as far as saying that Williamson will be the starter next season ahead of Steven Taylor and a potential new signing.
Rating: 7/10
Danny Guthrie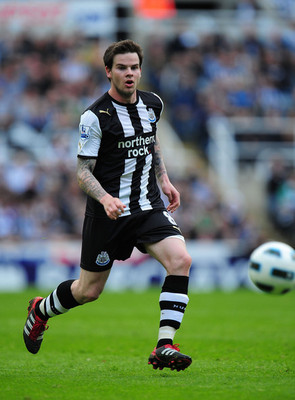 Getty Images
As the primary backup to a fantastic pair of central midfielders in Cheik Tiote and Yohan Cabaye, Danny Guthrie filled in admirably when required.
That said, Guthrie feels he wasn't required often enough, and it seems like he'll be heading off to find a starting job elsewhere.
Newcastle will dearly miss Guthrie's presence on the bench, especially since they'll be playing many more games now with the Europa League added to their schedule.
Rating: 7/10
Papiss Cisse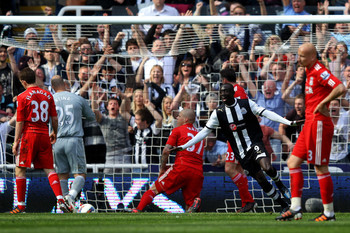 Getty Images
What can you say about Papiss Demba Cisse?
The Senegalese striker stole the show towards the end of the season, and is now unanimously considered the best and most valuable Premier League signing this year.
Cisse's scoring record since January speaks for itself with 13 goals in just 14 games, making him one of the league's best players over the last few months.
Though he's not been on Tyneside for long, he's been almost perfect so far and that's why he receives such a lofty rating.
Rating: 9.5/10
Hatem Ben Arfa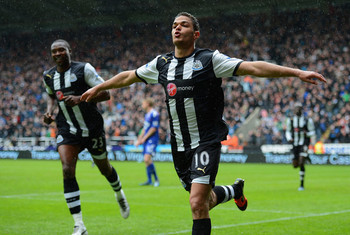 Getty Images
Hatem Ben Arfa is one of the Premier League's great creative forces, but his play has been up and down in 2011-12.
His season will be remembered for moments like his fantastic solo efforts against Blackburn and Bolton; but we must also remember that his erratic play kept him on the bench until around January.
As a result, I've had to mark him down a little bit; but if I was doing this based solely on the second half of the season, he'd receive a much higher rating.
Rating: 7.5/10
James Perch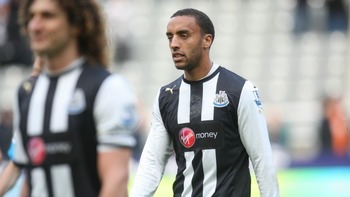 Newcastle United
The play of James Perch—in particular his versatility—was probably the surprise of the season for the Magpies, as he ended up playing a much more important role than expected.
Filling in at centre-back, right-back, left-back and even centre-midfield, "Perchinio" was Alan Pardew's primary replacement off the bench.
Perch was also the best player on the pitch at times this season, and his solid rating reflects that.
Rating: 7/10
Dan Gosling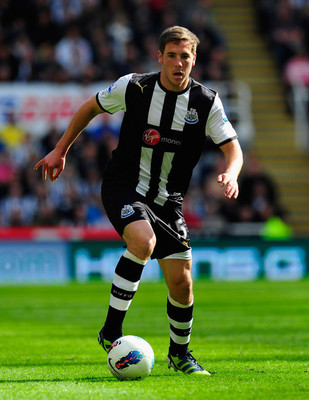 Getty Images
The 22-year-old Englishman Dan Gosling was used sparingly this season, making only 12 appearances. However, he didn't really impress when given his rare opportunities.
With the likely departure of Danny Guthrie, Newcastle will need a lot more form the young midfielder next season.
Rating: 6/10
Ryan Taylor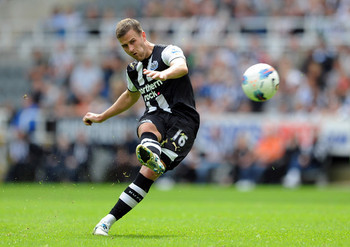 Getty Images
One of the beneficiaries of Alan Pardew's at times strange formations, Ryan Taylor was able to contribute in both midfield and defence this season.
Always a threat to score from a free kick, Taylor's big moment came early on in the season, when he scored the winner in the all-important Tyne-Wear derby.
Rating: 7/10
Jonas Gutierrez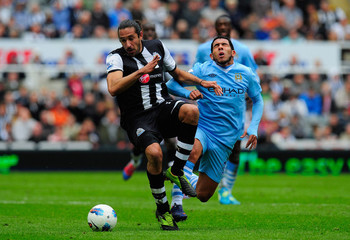 Getty Images
Jonas Gutierrez was a solid and consistent performer all year, without ever producing anything particularly special.
Spiderman started all but one game over the course of the season, and Alan Pardew rightly saw no reason to remove him from his role in the midfield.
Rating: 7/10
Demba Ba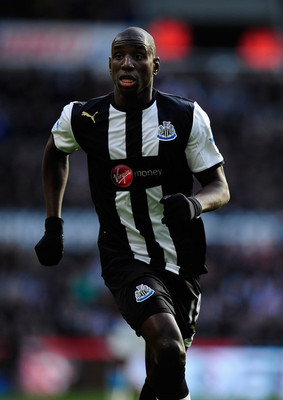 Getty Images
It really was a tale of two halves for Demba Ba in 2011-12.
In the first half of the season, Ba was prolific. He was a realistic contender for the Premier League Golden Boot, but ended up relinquishing goal-scoring duties to Papiss Cisse towards the end of the year.
That said, you have to credit Ba for taking his move to the left-wing so well, because he should really be used as an out-and-out striker.
Ba wasn't really bad per se in the second half of the season; just unlucky, as he hit the woodwork on a number of occasions.
On the whole though, as a free transfer, Ba was one of the more valuable signings of the Premier League season.
Rating: 8.5/10
Leon Best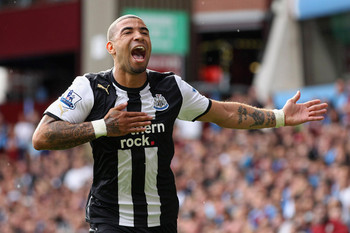 Getty Images
After taking a back seat to Newcastle's Senegalese duo up front, Republic of Ireland international Leon Best was pretty good when Newcastle called upon him to start early on in the season.
Best scored only four goals, but he really wasn't that bad. He'll probably be sold to a team who'll utilize him more often in the summer.
Rating: 6.5/10
Shola Ameobi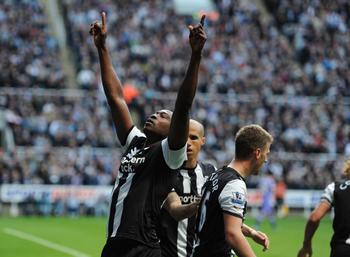 Getty Images
Alan Pardew recently called Shola Ameobi his most important player in an appearance on BBC Newcastle, due to the fact that he pushes Demba Ba and Papiss Cisse for a starting position on a week-to-week basis.
Ameobi is one of Newcastle's longest-serving players—second behind only Steve Harper—and is a real leader on the team.
Often used towards the end games to help set up opportunities for either Ba or Cisse, Ameobi's acceptance of a lesser role was really important for the Toon.
The Nigerian-born striker only scored twice this season, with five assists, but his contributions really stretched far beyond the realms of statistics this year.
Rating: 7.5/10
Cheik Tiote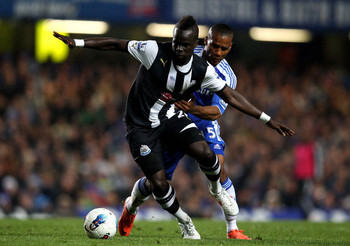 Getty Images
Modern day footballers don't come as tough as Cheik Tiote.
The Ivorian midfielder is one of the Premier League's most feared tacklers, and his passing isn't bad either.
Tiote only managed to see the field 24 times this season, but the fact that Chelsea is sniffing around for him shows just how impressive he was when free from injury and international duty.
Rating: 8/10
Gabriel Obertan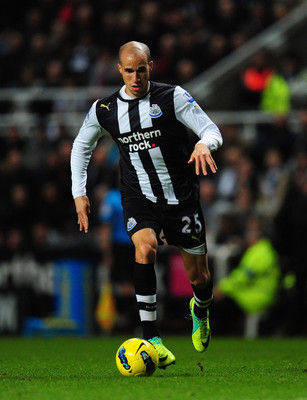 Getty Images
It has to be said: Gabriel Obertan was Newcastle's most disappointing signing this season.
The former Manchester United man attracted his fair share of boos from the stands over the course of the season, and rarely showed what he's capable of.
As he grows and gets used to the Premier League, I'm sure he'll look a lot better, but this year he just wasn't up to scratch.
Rating: 6/10
Tim Krul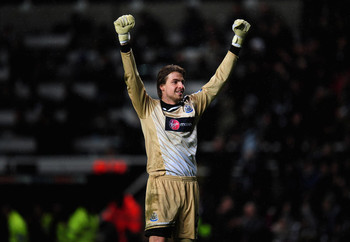 Getty Images
Outside of Fabricio Coloccini, Tim Krul was the staple of Newcastle's defence this year, establishing himself as one of the Premier League's best between the sticks.
Krul started all 38 games for Newcastle, earning 15 clean sheets in the process and making 114 saves.
Clubs will come rushing to sign the Dutchman; but luckily for the Magpies, he only recently signed a new long-term deal.
Rating: 8.5/10
Steven Taylor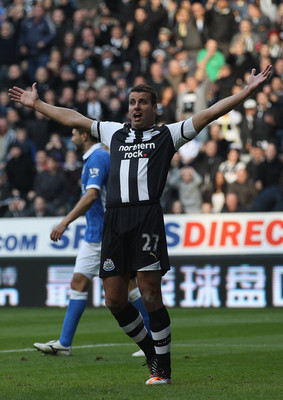 Getty Images
Unfortunately for Steven Taylor, this was yet another promising season cut short by injury, delaying his progress towards a possible England call-up.
Instead of dreaming of wearing the Thee Lions on his chest, though, Taylor will now face an uphill battle to win back his starting job alongside Fabricio Coloccini.
When Taylor did play, he was part of the Premier League's best defence. So, it's no surprise that when Newcastle were without the Geordie native, they conceded five against Fulham and Tottenham.
Rating: 8/10
Sammy Ameobi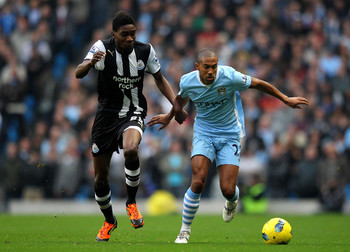 Getty Images
Much like Steven Taylor, Sammy Ameobi also had a nice looking season cut short by injury.
Following in the footsteps of his brother, Sammy made his first 10 Newcastle appearances this season and he looks to be an exciting prospect for the future.
However, Ameobi will need to recreate the form that earned him two England U21 appearances in order to challenge Jonas Gutierrez for a starting role next season.
Rating: 6.5/10
Shane Ferguson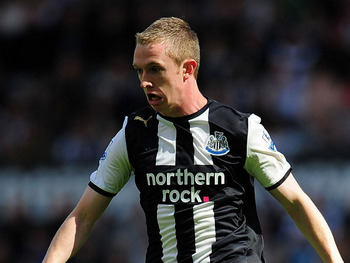 Youngster Shane Ferguson was really impressive in his seven appearances this season, and Alan Pardew will likely look to find him a lot more playing time in 2012-13 as a result.
Fergie looked very comfortable against the elite opposition the EPL had to offer, and held his own in both midfield and defence.
He's definitely a player I expect to break out over the course of the next two to three years.
Rating: 7/10
Keep Reading

Newcastle United: Like this team?