5 Reasons DeMeco Ryans Is a Huge Addition for the Philadelphia Eagles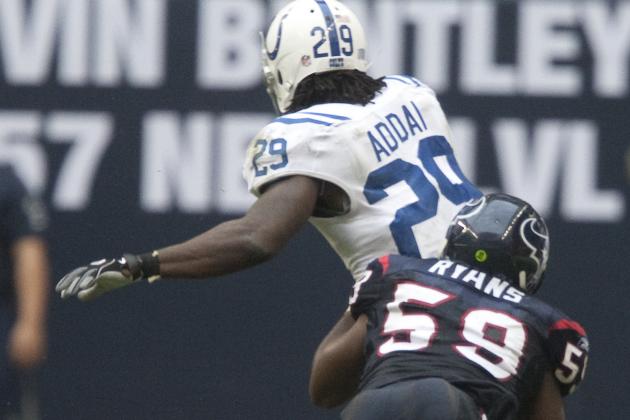 Bob Levey/Getty Images

The Philadelphia Eagles have the deepest linebacking core among 4-3 teams in the NFL. Is that really so crazy? It might be right now, before we see these guys in action, but maybe not so crazy if they all pan out.
DeMeco Ryans is a top three 4-3 linebacker when he is at his best. He suffered a major Achilles injury in 2010 and wasn't fully recovered in the beginning of the 2011 season. Right now, his Achilles is as good is it ever will be. Will he be as quick as he was in 2009? We won't know for sure until training camp, but it's safe to say he will be at least close to his 2009 form.
Ryans is the type of player that you can build your defense around. He does everything well at the linebacker position. He is an even better leader. Everyone will benefit from Ryans. The defense will play better and the offense won't have as much pressure on them with the defense playing at a much higher level. Those fourth quarter meltdowns won't happen with a leader like Ryans running the show.
How great was the acquisition of DeMeco Ryans? Here are five reasons why this was one of the best offseason moves in the NFL.
Begin Slideshow

»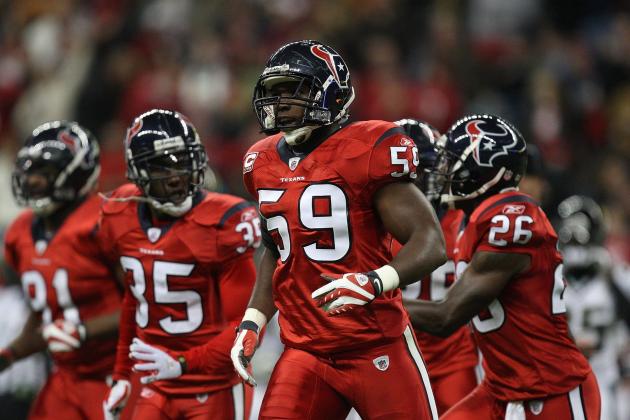 Ronald Martinez/Getty Images

The Eagles were horribly inexperienced at linebacker last season. They started the year with Moise Fokou and Jamar Chaney as the outside linebackers and Casey Matthews as the middle linebacker. Neither player had started a full season before. Neither player had a good season. The lack of experience lead to a lot of fourth quarter meltdowns early in the season.
The Eagles lost five games in the fourth quarter in 2011. A lack of leadership on defense was a big reason for the collapses. There wasn't a clear leader on the defense and nobody took control in crucial situations.
Leadership is the type of thing that you don't always see and never shows up on the stat sheet, but when you don't have it, it's obvious to everyone.
Leadership is the best part of Ryans game.
He doesn't fold under pressure and he is an ideal signal caller on defense. Everyone is going to become a better player because of Ryans leadership. Starting rookie linebacker Mychal Kendricks on the strong side isn't as risky of a move with Ryans inserted as the starting middle linebacker and leader of the defense.
The Eagles were a great defense under Jim Johnson mainly because they had great leaders on the defense. Guys like Troy Vincent, Jeremiah Trotter and of course Brian Dawkins always knew not only their assignments, but everyone else's. Great defenses have great leaders and bad defenses have bad leaders. In 2012, the Eagles have a great leader, which is the first step to becoming a great defense.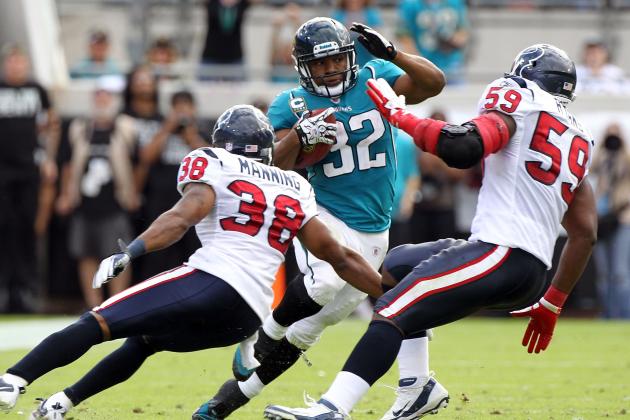 Sam Greenwood/Getty Images

The coverage assignments on passing downs looks to be set already as the Eagles look to play more press man coverage. The outside corners will cover the outside receivers and the slot corners will cover the slot receivers.
Simple.
Mychal Kendricks will be the outside linebacker in nickel packages and will be responsible for covering the tight end. That leaves DeMeco Ryans responsible for covering the running back.
The Eagles linebackers struggled in pass coverage throughout 2011. They couldn't cover tight ends and they even got burned by some of the slower running backs in the passing game. This was evident in Week 3 when Brandon Jacobs beat Casey Matthews on a wheel route in the first quarter.
No linebacker should ever get burned on a wheel route by Brandon Jacobs. He is a powerful inside runner but he is not a burner on passing routes.
Those kind of mistakes won't happen this season. Ryans is outstanding in pass coverage and can cover backs all over the field.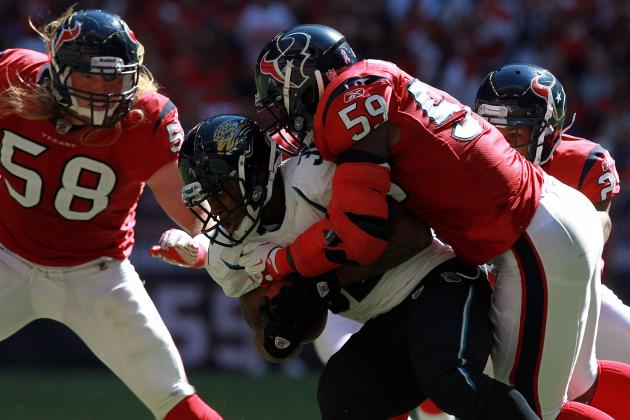 Ronald Martinez/Getty Images

The Philadelphia Eagles had some serious tackling issues in 2011. It was never more evident than in their Week 5 loss to the Buffalo Bills. The Eagles missed 13 tackles in that game including 11 by the defensive backs and another by last year's starting middle linebacker, Jamar Chaney.
DeMeco Ryans will help fix some of the Eagles tackling woes in 2012. He is too physical and too disciplined of a player to consistently miss tackles. Chaney is a very quick, very athletic linebacker, but he isn't the physical specimen that Ryans is. He immediately makes the Eagles a much better tackling team.
Football really comes down to three simple facets of the game. You have to be able to block, take care of the football and tackle. If you can't do one of those three very well then it doesn't matter how fast your receivers are or how strong your quarterback's arm is. Teams that aren't fundamentally sound just don't win in any major sports league.
Ryans is a very fundamentally sound player. When you acquire a player like that, it's contagious. Let's hope the rest of the linebackers catch it as well.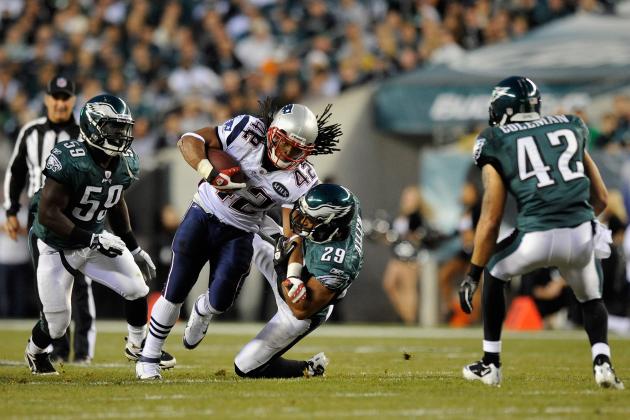 Patrick McDermott/Getty Images

It's a lot easier to prevent the big play when you can keep the safeties out of the box and keep them back 10 yards behind the line of scrimmage. When you don't have faith in the linebackers to consistently contain the run, you have to put your strong safety in the box.
That was the Eagles' problem last year at times. They had to keep Kurt Coleman in the box. The Eagles' second leading tackler in 2011 was Coleman, even though he missed three starts during the season. The Eagles free safety, Nate Allen, was third on the team in tackles. Jamar Chaney was first.
It's never a good sign to see your safeties leading your team in tackles. That either means your giving up too many plays over 15 yards or they have to play in the box too much.
The Chicago Bears have two of the better linebackers in football in Brian Urlacher and Lance Briggs. They were the first and second leading tacklers on the team. Neither of their safeties were in the top four.
If Demeco Ryans is healthy, he will lead the Eagles in tackles. Mychal Kendricks, who should end up as the Eagles' other every down linebacker, should finish second.
That means the Eagles' safeties will be more focused on the pass in 2012. That means you will see less big plays given up by the defense and more help given over the middle.
It's just another example of how one great player can make a huge impact on the rest of the players around him.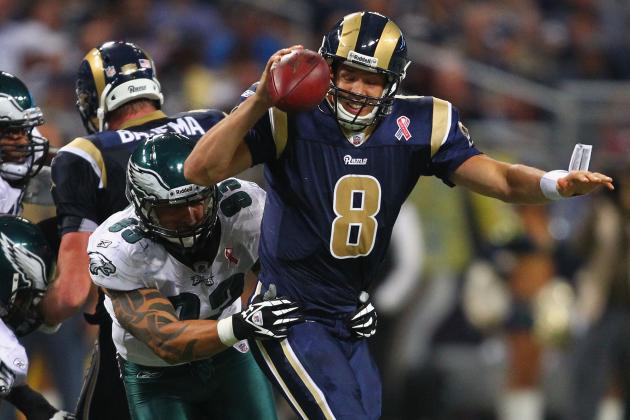 Dilip Vishwanat/Getty Images

Jim Washburn's wide-9 scheme is not for everybody. It leaves the defenses vulnerable to screens draws and just the running game in general. As quickly as the defensive line can get into the backfield, the offensive line can get upfield almost as quickly. If your linebackers can't shed blocks then you're in trouble.
That was the case in 2011, but it shouldn't be in 2012.
DeMeco Ryans is a smart and instinctive, but athletic and physical middle linebacker. He can shed blocks just as good as any linebacker out there. When you don't have linebackers that can both get around and shed blocks, the wide-9 can't be utilized to it's full potential. As a coach, you worry about spreading your line out and getting to the backfield so quickly. When you have a solid middle linebacker, you don't worry so much.
The Eagles stopped lining up so wide at times in 2011 because of the poor run defense. That takes away from the pass rush as well. The line still finished with 46 sacks.
Just think what these guys can do without having to worry about poor run support from the linebackers.