NBA Playoffs 2012: Biggest X-Factors for Every Remaining Team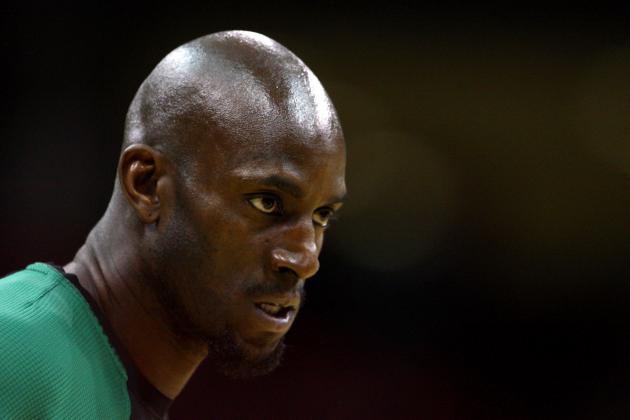 Chris Chambers/Getty Images

Where would the Celtics be without Kevin Garnett? Where would the Sixers be without Andre Iguodala? Where would OKC be without James Harden?
Probably headed home for the summer by the end of the weekend.
This postseason, we've seen one or two players on every team take over and seemingly will their teams to victory when they desperately needed a boost. Without those players, their teams will be toast in the second round.
The X-factor on each team hunting for an NBA title doesn't have to be the points leader, or even a starter. As we've seen, the teams that win championships are the ones with deep benches, key role players and the kinds of stars who would rather chew off their own arms than lose.
Here's a look at the key players for each remaining playoff team.
Begin Slideshow

»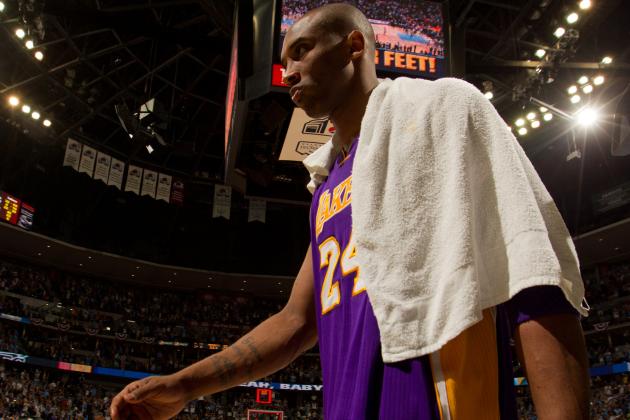 Justin Edmonds/Getty Images

On Thursday, we all saw what happens to the Lakers when Kobe isn't at his best. The whole team looks dead.
Kobe played in Game 6 against the Nuggets despite battling a stomach illness, and LA suffered a crushing 113-96 defeat that now forces a decisive Game 7.
Say what you will about Kobe and about his uncanny ability to alienate his teammates with his postgame comments, but there is no one wearing purple and gold who wants to win as much as he does. He proved it in Game 5, when he went off for 43 points and completely took over in the fourth quarter, almost single-handedly getting his team the one more win it needed to advance.
He couldn't do it then, and he couldn't do it on Thursday, when he was one point away from leading all scorers, despite being sick and, according to the Associated Press, leaving his hotel room "looking like a scene from The Exorcist" just hours before the game.
While he scored 31 points, a healthy Andrew Bynum tallied just 11 points and Pau Gasol went 1-for-10. Their performances prompted Kobe to tell reporters after the game that his teammates failed to match his heart, and it's true. When he really wants to win, he has to rely on himself to make it happen.

Kobe is an expert in the art of leaving everything he has in him on the court, no matter the physical toll it takes. In front of a home crowd in Game 7 on Saturday, expect him to do the same.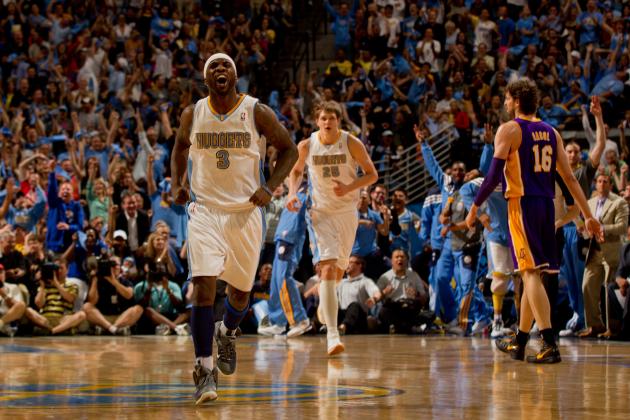 Justin Edmonds/Getty Images

Lawson has proven to be the type of player who will always show up for a big game, and never has that been more obvious than in Games 5 and 6 against the Lakers in this first-round playoff series.
With his team facing elimination in Game 6, he led all scorers with 32 points, outplaying Kobe Bryant and everyone else on the Lakers roster in order to keep Denver's postseason dreams alive. Now, he has the Nuggets in a position to compete in their first Game 7 since 1994, and there is no one who is more confident than he is heading into the biggest game of his career.
In Game 6, Lawson used four three-pointers to put the Lakers in a 23-8 hole in the first half, and LA was never able to recover. He finished 13-for-18, and afterward, he told the AP, "After I hit my first shot, that's all I needed was a little confidence."
From the first seconds of the game, Lawson set the tone and left the Lakers with an insurmountable hill to climb. He gave the Nuggets the energy they needed to believe they could get the job done.
If he can come out of the gates that hot on Saturday, the Lakers could find themselves facing an unlikely first-round exit.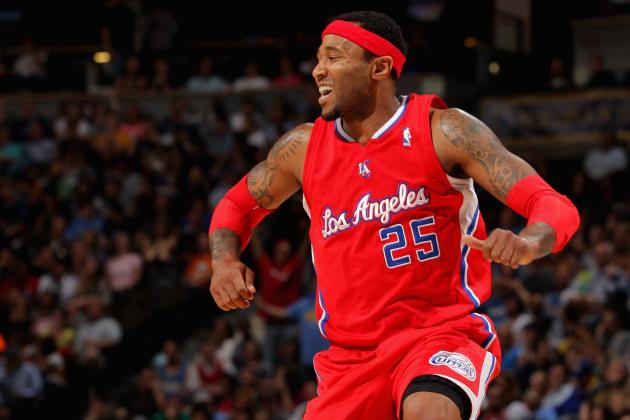 Doug Pensinger/Getty Images

If Blake Griffin and Chris Paul are both unable to go in Game 6 against the Grizzlies on Friday night, the Clippers are desperately going to need someone to step up and compensate for their loss.
They'll have to turn to Mo Williams.
There's no denying that the Clippers are in big trouble without their two leading scorers, and in their absence, they need someone with experience to step up and lead the way. Williams brings to the table a veteran presence who's made three prior trips to the playoffs and knows what it's like to play under pressure.
Plus, in Game 5, he proved that his team can rely on him to bring the offense when Paul and Griffin are limited. He came off the bench on Wednesday to lead the team with 20 points in 33 minutes.
If the Clippers have any prayer of getting out of this series alive, Williams will need to bring that same focus and drive to Game 6.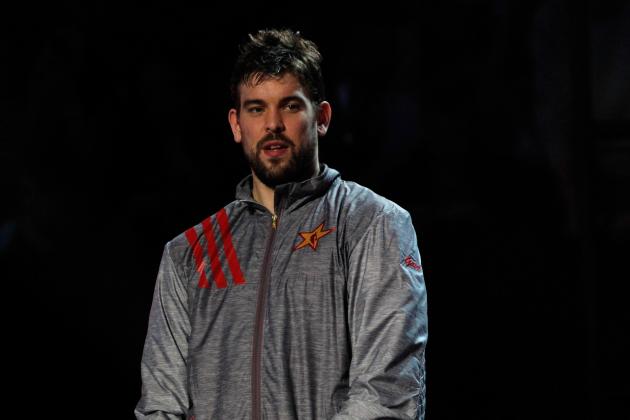 Ronald Martinez/Getty Images

When the Grizzlies had their backs against the wall on Wednesday against the Clippers, Marc Gasol had his best game of the series. If he can perform like that on Friday, in the next biggest game of his career, Memphis has a very good chance of forcing a Game 7.
Gasol put up 23 points in Game 5 to keep Memphis fighting for another day. Despite looking lifeless after going down 3-1 in the series just a couple of days ago, the Grizzlies now look like the favorite after the way they played in Game 5—especially if Chris Paul and Blake Griffin are unable to go in Game 6.
Gasol and the Grizzlies need to take advantage of the injury-riddled Clippers by establishing the same kind of offensive presence they used to overpower LA in Game 5. Gasol led all scorers the last time out and added in seven rebounds, and if he can take over like that again on Friday, the Grizz will live to see a Game 7.
Everyone knows how important Kevin Durant is to the Thunder, but there's no way Oklahoma City would've been able to dominate the Mavericks in the first round in such convincing fashion without James Harden.
The winner of the 2011-12 Sixth Man of the Year award sparked a Thunder rally in a Game 4 win last weekend that swept Dallas out of the playoffs and earned his team a lengthy rest before second-round action begins.
Harden had 15 fourth-quarter points in Game 4, including nine during a critical 12-0 run with 9:44 left that helped the Thunder erase a 13-point deficit. He finished with 29 points, five rebounds, five assists, three steals and a block, becoming the first bench player to put up 25-5-5 since Manu Ginobili in 2007, according to ESPN.com.
According to Mavericks coach Rick Carlisle, Harden was simply impossible to contend with. He told the AP:
He beat us in individual drives, beat us in pick and rolls. He got up a head of steam and was great. We tried everything, five or six different coverages going. We needed to be better but it was more about how good he was.
The Thunder need more than just Durant to win a title, and they now have their missing piece in Harden. When Harden shows up like he did in Game 4, there's no defense capable of stopping OKC.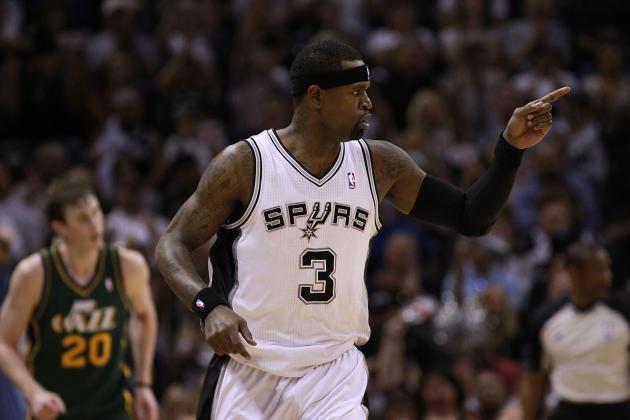 Ronald Martinez/Getty Images

The Spurs may be on the old side, but with that age comes experience—and having experience in the dark days of the playoffs is what separates the contenders from the pretenders.
The Spurs are old, but they've also been the most dominant team so far in the postseason, and it's not only because of Tim Duncan, Tony Parker and Manu Ginobili. Stephen Jackson is exactly the kind of spark off the bench that makes a team like the Spurs terrifying to the rest of the Western Conference.
Against the Jazz in Game 4 last weekend, Jackson shot 50 percent from three-point land and went 2-for-5 to tally eight points, six rebounds and an assist in 26 minutes. In Game 3, he had 13 points on 5-for-9 shooting with three rebounds and two blocks.
There's a reason the Spurs are so old and yet still managed to sweep the Jazz out of the first round—it's because they're deep, and players like Jackson allow them to stay fresh. He's the type of solid player an elite team needs for a quick pick-me-up off the bench, the type of player who gives the whole team a boost and gives the stars a breather.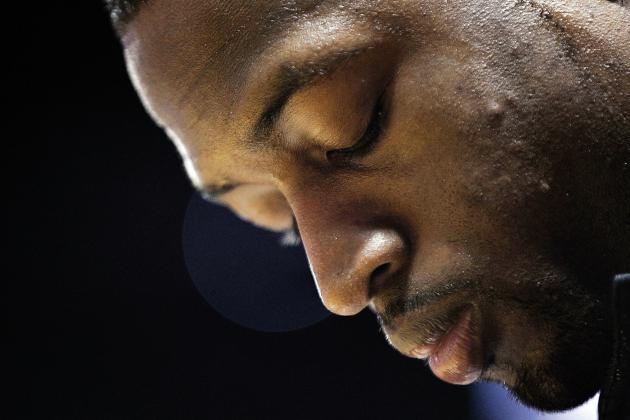 Marc Serota/Getty Images

Miami has become the LeBron Show, but you might remember that there's another player on the Heat who's won an NBA title.
When two of the elite players in the league are on the same team, it's hard to establish clear roles for each of them, and as a result, LeBron has become the star while Dwyane Wade has taken a bit of a backseat to him. But for the Heat to be successful in the second round against Indiana, Wade is going to need to make sure he doesn't disappear into the background.
LeBron can put up 40 points one night, but if he gets shut down the next time out, it's up to Wade to compensate for it. He may not be the standout player at the end of the night all too often, but he has to be the most consistent player for the Heat to survive.
Wade was solid throughout the first round against New York, particularly in Game 2, when he and LeBron combined for 44 points, 11 rebounds, 13 assists and a block.
When they're in sync, the Heat are the toughest team in the league to beat. But as we saw last year, when two stars join forces, learning to work together instead of against each other takes time.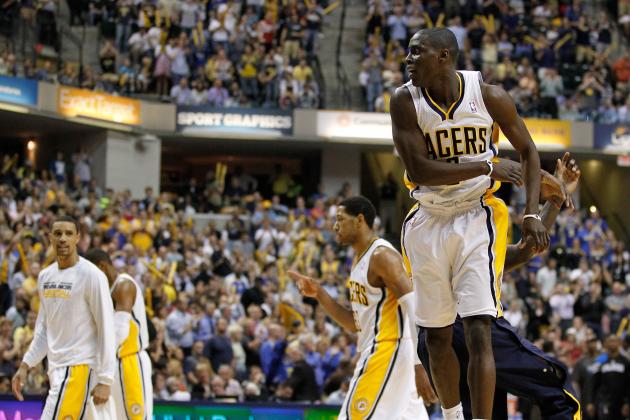 Gregory Shamus/Getty Images

Despite playing only 18.8 minutes per game, Darren Collison leads the team with 4.6 assists a contest and can always be counted on to provide offense and composure off the bench.
As the only true point guard on the team, his role is crucial, despite the fact that he doesn't start. He may not be the guy who ends the night with a ton of points, but he's the one who sets his teammates up to be able to do great things.
And he's been nothing if not reliable throughout the playoffs thus far. In the Pacers' 4-1 series win over Orlando, Collison didn't even commit his first turnover until the third quarter of Game 5.
He also scored 15 of his 19 points in the fourth quarter of Game 5 to help the Pacers dispatch of the Magic for good and earn their first playoff series win since 2005. He finished with two rebounds, six assists and three steals on 9-for-10 shooting.
Collison is a perfect example of exactly what it is that makes the Pacers a threat to the Heat: they have depth.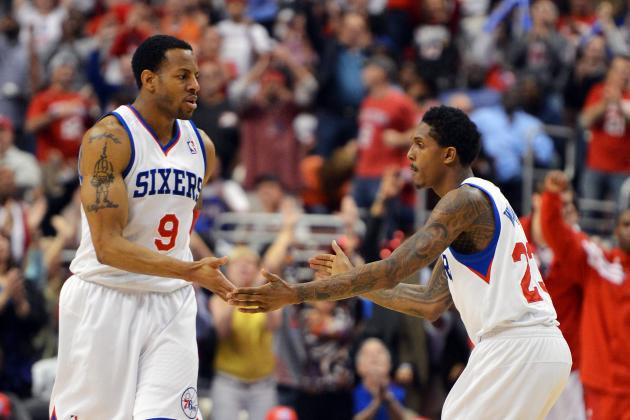 Drew Hallowell/Getty Images

This postseason, Andre Iguodala has been the rock of a Sixers team that was supposed to just fall down and die at the feet of the Bulls. Instead, he led his No. 8-seeded team to an improbable first-round win over the East's top seed.
The Sixers aren't a deep or explosive team. They have a three-man bench rotation, and no one on the squad averages more than 15 points per game. But Iguodala, in the closing seconds of Game 6 on Thursday night, showed that they can find some way to do what it takes to win, despite their limitations.
With 2.2 seconds remaining in Game 6, Iguodala stepped up to the charity stripe and sunk the two go-ahead free throws that advanced Philadelphia into the second round for the first time in eight years. He was excellent for the Sixers in Games 3 and 5 of this series, but he was particularly solid at the line, when all the pressure was on. Teams that can't win at the free throw line aren't going anywhere.
The Bulls may have been without Derrick Rose and Joakim Noah, but that shouldn't diminish what Philly was able to do in the first round. When no one believed in the Sixers, Iguodala kept them afloat, and when Philly faces similarly long odds against Boston in the second round, he'll have to do the same.
You could feel an "Anything Is Possible" moment brewing in the closing seconds of the Celtics' Game 6 win over Atlanta on Thursday night.
With just over 30 seconds left in the game, the Celtics were down 79-78. "I Can Feel It in the Air Tonight" started playing over the sound system. Garnett had that look in his eye. Seconds later, he sunk the 13-foot jumper that would give the Celtics a lead they wouldn't relinquish.
There is perhaps no one in the NBA who is more fueled by emotion than Kevin Garnett, and he never fails to use that emotion to generate a win. Take Thursday night, when he was seething at the fact that a Hawks owner called him old and dirty.
He channeled that emotion into a 28-point, 14-rebound performance, and afterward, he told the AP, "Thank you to their owner for giving me some extra gas tonight."
The Celtics may be old and they may not have the most talent on the court, but the experience and the competitive edge to compensate for it. Why? They have Garnett. When the game is on the line, he is lethal, mostly because he takes himself extremely seriously and he'd never forgive himself if he was the reason his team lost.
Boston is dangerous because there is no one who wants to win more than KG, and in what could be his last go-around in Boston, he'll use every single ounce of energy he has to make it happen.