WWE Memory Lane: Steel Cage Brutality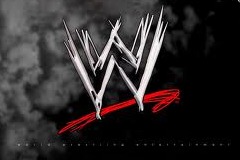 For the second week in a row, I spent one day in the hospital emergency room. Not a fun place, especially after you get the bill!
Despite the TV they provided and my cell phone, I got bored pretty quick. So, as I sat in a busy waiting room, my mind began to drift.

It began taking a trip down memory lane. At first, I began to formulate my top-ten favorite female porn stars of all time. I made it to Brianna Banks at number five when an old lady, who resembled my late great grandmother, came into the room and unnecessary guilt shut that train of thought off mighty quick. So, my mind drifted to tamer waters, and eventually I found myself thinking of my second favorite sport after football—wrestling. I began to recall some of my favorite steel cage matches of all time.

While I am not one to dwell on the past, I must admit, today's wrestling is quite tame compared to what I used to watch. In honor of the men who helped pave the way for today's stars, I present to you, five matches from my youth that exemplified what a steel cage match is meant to be.
Are these my top five of all time? No. These are just the first five that came to mind when I began to compile this list. There will be more slide shows like this one in the future. So relax, call your friends, and kick the wife out so you can enjoy this uninterrupted!

Begin Slideshow

»
Now this one is first because, well, it is. There is no rhyme or reason to the order in which they appear.
At this point, I was a grown man and my son Daniel was here on earth and no longer swimming in my loins. Yet, this match was breathtaking.
I chose this video because it's a prime example of why Micheals earned the nickname, "The Showstopper". He has been good, even when he was one-half of the Rockers. HBK had it, and had it in droves.
On the other hand, The Undertaker took awhile to grow on me. I wasn't sure if he was going to be a flash in the pan or a wrestler one would talk about for decades. Obviously The Deadman is the latter, and this, the first ever Hell in a Cell match, is a great video explanation as to why he is still one of the best in the business.
Both men put on one hell of a show and while this match ended their feud for the time being, at its conclusion, The Undertaker had to meet a more formidable foe—his half brother Kane.
This was on broadcast TV back in 1986.
I was 15 years old and the UWF was my new discovery. It came on at 9 p.m. on channel 57 in Philadelphia, Pa. and I was hooked the first time I ever saw it.
The UWF introduced me to the legendary Jim Ross, Ted DiBiase, Hacksaw Jim Duggan, and reminded me of the Fabulous Freebirds who I thought were just members of World Class Championship Wrestling.
I was still a fan of the WWF and NWA, but this show—and Jim Ross—were great. I got ten of my high school friends to start watching it too!
Until this match, I had not heard of either team. I knew about Terry Taylor because he was a fan favorite on the show and was a darn good competitor in the ring. Yet, this match showed how brutal the Sheepherders—or the Bushwhackers—could be. That's something they never got to do in the WWF.
As I said, I was hooked on the UWF, and this match made me an addict!
What I loved most about the UWF was the fact that week in and week out, they put on one hell of a show. I was not surprised when I saw One Man Gang and Jim Duggan carry this feud to the WWF because this match was the last in a brutal feud the two had in the UWF.
This match also features an appearance by the Freebirds and General Skandar Akbar.
The finish is great, but the local TV announcer does mess it up, for as the show fades to black, with Jim Ross yelling, all you hear is One Man Gang's body hit the mat.
"This ain't no garden party, brother, this is wrestling, where only the strongest survive." - Ric Flair
I have been a Ric Flair fan since 1985. The Nature Boy is, in my humble opinion, the best to ever step foot inside the squared circle. His influence can still be felt in the halls of any arena the WWE steps foot in and now with TNA, Flair's stylin' and profilin' ways have influenced AJ Styles and Robert Roode.
But in '87, Flair had a short and brutal feud with the man with hands of stone—Ronnie Garvin. Garvin was 42 years old when he took the belt from Flair inside a steel cage and it was only fitting that The Nature Boy got a rematch in a steel cage.
Outside of the great finish, the thing I remember most from this match was the fact that Garvin hit Flair's chest with knife edge and open handed chops so hard that it echoed.
Ric Flair proved once again, that when he had to, he could beat just about anybody that the world of wrestling had to offer.
I quit! Words one more often than not says when one is at his wits end.
In the world of pro wrestling, it can also signal the fact you have had more than your body can take.
This was the first time I ever saw an "I Quit"match and it has, and forever will be, the measuring stick for any I Quit match since.
Blanchard and Magnum had a great feud over the United States Championship, and Magnum T.A. would have been a legend in this sport if it weren't for a horrific car accident he endured in 1986. The accident ended his career in the ring, but did not break his spirit.
Soon after this match, Tully joined the Four Horsemen, and further solidified his place in wrestling history.
This is a classic bout and a fitting way to end this slideshow.
I will be back soon with another trip down memory lane. Until then, have an exceptional day and don't forget your mom!