WWE News: John Cena's Divorce Won't Affect Superstar's Performance
May 11, 2012

Michael N. Todaro/Getty Images
John Cena has filed for divorce from his wife, which means the next couple months will likely be a rocky road on a personal level for the WWE's biggest star. With that said, Cena takes his wrestling career more seriously than most and won't allow it to affect his weekly performance.
Lesley Abravanel of the Miami Herald reports Cena's wife, Liz Huberdeau, has hired a high-profile attorney to represent her. Raymond Rafool, who also handled Linda Hogan's divorce from the legendary Hulk Hogan, will be looking for a big settlement despite a prenuptial agreement.
The report also states that Cena is worth over $18 million, leading a Herald source to say "This is going to dwarf the Hogan divorce in nastiness." So it's clear Cena won't be having much fun outside the ring until the situation finally gets settled.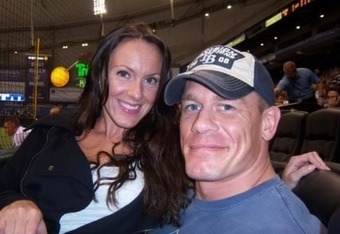 Even though the news didn't become public until yesterday, the tension was probably building up for quite some time and Cena hasn't shown any signs of issues recently.
Actually, he's had one of the strongest runs of his career. His storyline with The Rock leading up to WrestleMania was tremendous, leading to the largest buyrate in the marquee event's history. Cena's ability to draw an audience played a significant role in that success.
He followed that up with a memorable feud with Brock Lesnar. It really marked the return of an edgier WWE style featuring blood, huge brawls and things that had faded away during the company's current PG era.
After losing to The Rock, Cena bounced back with a victory over Lesnar, and never once during the entire process letting his ongoing problems at home stop him from putting on a good show for his legion of fans.
While a large portion of the WWE Universe has grown tired of the "Super Cena" act, everybody should respect how much passion Cena has for the business. He really does try to entertain the fans, and he doesn't control the way his matches are booked.
For Cena, getting to do what he loves should serve as an escape from the turmoil he's facing on the home front. He won't be looking for any sympathy, especially now that his estimated worth has been released. Instead, he'll probably enjoy the "Cena sucks" chants more than ever.
Judging by the comments surrounding the divorce, things are going to get ugly for a while, and all the news will surely be plastered around the Internet. However, when fans see Cena on Raw, it'll be impossible to tell a difference.
He's a consummate professional, and nothing that happens outside the ring will ever stop him from putting on the best show he can inside of it.