Ten Things the Mets Must Avoid in 2009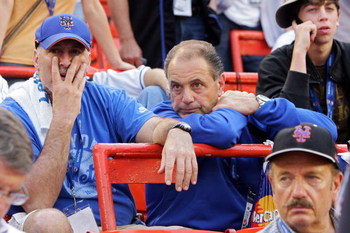 This is my first sideshow; I hope you guys like it.
The Mets have seen a lot of crazy stuff happen to them in the past, like trading Scott Kazmir and not taking A-Rod when he wanted to be a Met.
But do you think they can to something like that again? I can see it happening.
All Mets fans know that the Mets can blow any good thing that comes to them, and we also know that the only thing that stands in their way of winning is themselves!
Willie Randolph Back in Queens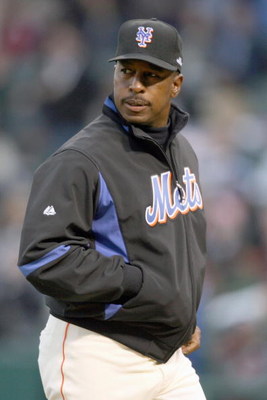 Willie back!
But we don't want that. Maybe he could return as a coach but, not as a manager. He is now on the Brewers, but I can see Omar Minaya getting him back.
We need him so we can suck again.
Losing the Naming Rights for Citi Field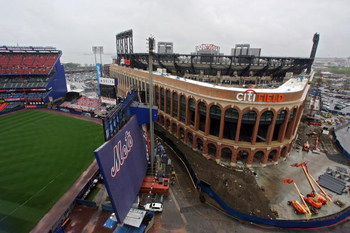 There have been rumors that Citibank may lose the rights to the name of the Mets' new home.
Citibank for the next 20 years is giving the Mets $20 million per year to call the stadium Citi Field and it would not be a good thing to lose it ( for thous that are not that good at math like myself that is $400 million)
After the Bernard Madoff scandal the Mets need all the money they can get.
Keeping Citi Field Naming Rights and Needing To Wear an Ugly Logo
See the logo in the picture?
If the Mets keep the deal with Citibank, then we will see this logo a lot. It will be on the Mets uniforms all year long, and who would like that?
I know that in No. 3 I wrote that the Mets losing the name rights would hurt the teams' budget but leaving the logo there will heart the fans' eyes.

It is ugly!
Omar Minaya Fired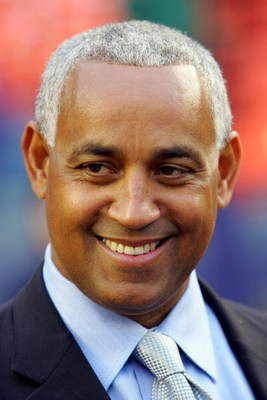 I know many Mets fans do not like him, but he is the first Mets GM to not blow the Mets' playoffs hopes.
He is the reason that Beltran, Delgado, Johan and K-Rod are Mets so give the guy a break!
However, I can see the Wilpons getting in a fight with him and fire him.
More Teams Getting Hot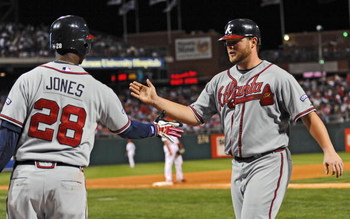 I know this would not be the Mets fault, but if other reams in the NL East like the Braves, Nats, and Marlins get hot then it will be harder to win the division.
The Braves just got Derek Lowe and the Marlins have a great farm system so they can catch fire any time of the year.
So wish them the worst.
Not Getting Another Pitcher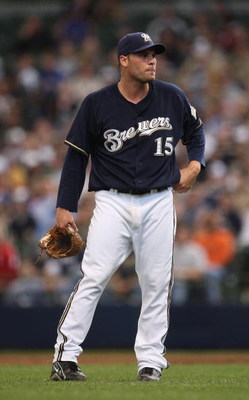 As good as Johan and Big-Pelf are, they can't pitch every two days, and the back of the rotation will just not do.
We need another pitcher. It does not mater if it is Perez or Sheets. Any average pitcher will do.
Johan Santana Injured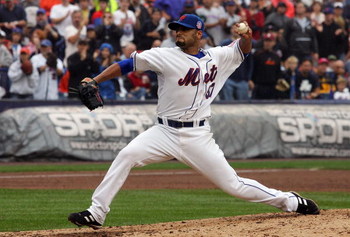 Johan had surgery at the end of last season, but it was not serious so there is no reason to worry about him. Right?
Wrong!
I bet the Mets curse can affect him also.
Carlos Beltran, Carlos Delgado Stay Cold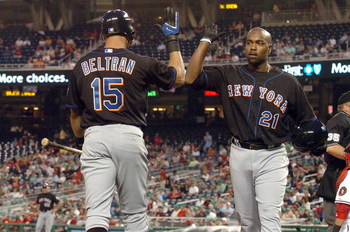 These guys are the heart of the Mets offense. If they stay cold then the team is in trouble. There is no way the Mets will get anywhere close to wining the East without them.
Another Late-Season Choke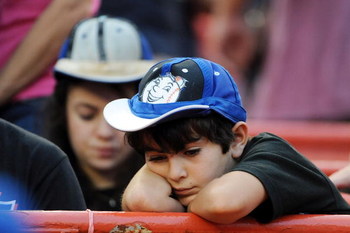 Third time's a charm!
I know what you are all thinking. They did that last year. They can't do it again, can they?
Yes, they can.
We said in 2007 that they would not do it in 2008, but where did the Mets finish last season?
That is my point!
David Wright and/or Jose Reyes Traded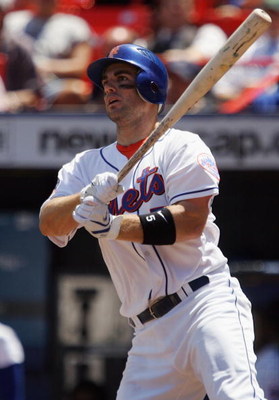 Come on, Mike, now you have gone too far!
The Mets would never trade any of their best young players! Just ask Scott Kazmir.
We now they could because they did. The Mets can trade anything good to make sure that they don't win a World Series for another 25 years.
Keep Reading

New York Mets: Like this team?