Guessing Every NBA Coach's Drink of Choice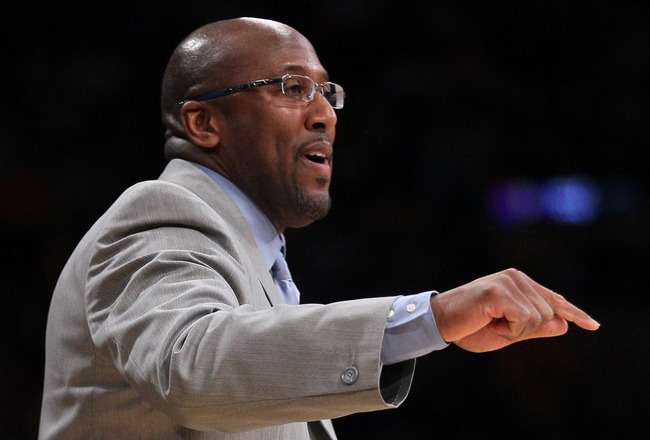 Jeff Gross/Getty Images
The job of an NBA coach is incredibly difficult. They have to go out night after night and handle some of the biggest egos in the world while constantly worrying about the ever-revolving door that relates to job security of NBA coaches.
With all of that in the back of the mind of nearly every NBA coach, it's pretty easy to understand that these guys would like a nice drink at the end of the night to unwind and just calm their nerves a bit.
However, which one of these coaches is a man who likes a nice cold beer and which ones are wine or even cocktail guys?
Well ladies and gentlemen, that's what I'm here to find out. I've been able to take an accurate, educated estimation of each coach's favorite drink, coinciding with his personality and coaching style.
Larry Drew: Rum and Coke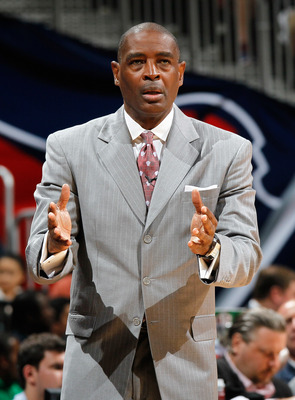 Kevin C. Cox/Getty Images
There's nothing fancy about the Atlanta Hawks, there's nothing fancy about Larry Drew and there's nothing fancy about a rum and Coke.
At the end of the day it's a drink that tastes fine for a man who is fine at coaching a team that is just fine. How exciting.
Doc Rivers: Old-Fashioned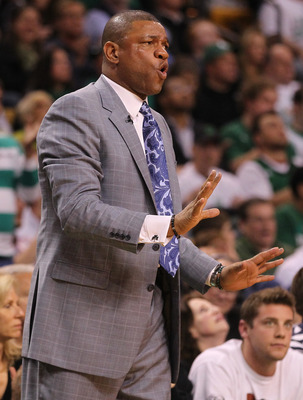 Jim Rogash/Getty Images
Doc Rivers has always been a man who has style and class, but in an old-school sort of way.
He's not going to wow you with any fancy coaching schemes, but he knows what he's doing with a basketball team.
Rivers is going after an Old-Fashioned because he both likes the taste and he knows he looks cool and somewhat sophisticated while drinking it.
Michael Jordan: Old, Expensive Scotch
Streeter Lecka/Getty Images
The Charlotte Bobcats don't technically have a head coach right now, so let's pick the favorite drink of their much maligned owner, Michael Jordan.
Is it just me, or does Michael Jordan seem to like a lot of rich guy things for the hell of it. He's always seen with a cigar dangling out of his mouth, and what goes better with a cigar other than a dash of Scotch at the end of a hard day.
Tom Thibedeau: Whiskey, Striaght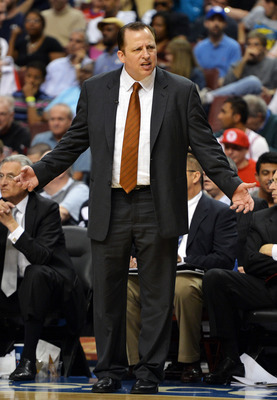 Drew Hallowell/Getty Images
Tom Thibedeau is a man of absolutely no frills, he'll come out and punch you in the mouth if necessary and he's going to win a game of basketball by dragging you through the mud first.
Thibs likes his drink like he likes his basketball: bitter, straight up and quick and painless.
Byron Scott: Scotch and Water...hold the Scotch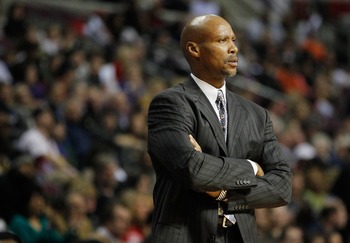 Gregory Shamus/Getty Images
There isn't a coach in the NBA who is more prim and proper than Byron Scott. With his crisp collars and his extremely professional demeanor, he seems like he's directly out of the Prohibition era.
It seems to me that a man with that sort of straight-edginess has no time for silly things like alcohol, much preferring cold water, or perhaps a glass of milk on occasion.
Rick Carlisle: Vodka and Red Bull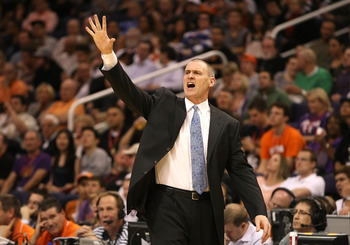 Christian Petersen/Getty Images
Rick Carlisle has to be doing something to keep his energy up in these games, and to me that means he's downing energy drinks every chance he gets.
Carlisle is dealing with a team full of old fogies, so he's going to have to lead by example when it comes to showing energy, which is probably why he's always pacing up and down the sidelines and yelling this and that all throughout a game.
George Karl: Brandy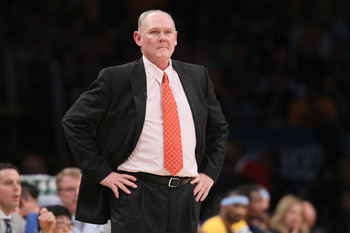 Jeff Gross/Getty Images
George Karl, or a fancy-looking Kurtwood Smith as I see him, is a guy who runs a fast-paced offense, but still knows what he's doing with a defense, he just knows he doesn't have the right players to run the defense he knows how to run.
On the same hand, he drinks what he knows he likes, although he knows he likes other drinks, he sticks with the one he likes best, and the one that fits him best.
Lawrence Frank: Bloody Mary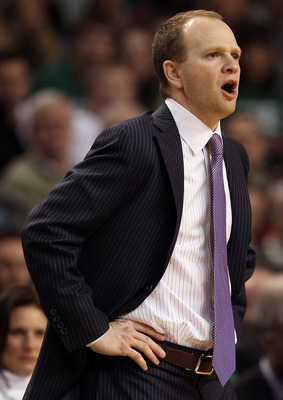 Elsa/Getty Images
It's so excruciatingly painful to be expected to turn the Detroit Pistons into a winning team that Lawrence Frank needs to start drinking as early as possible.
He wasn't always a heavy drinker, but with injuries to their highest paid players and with a general manager and an owner who seem dead-set on straddling two eras in Detroit would drive even the teetotaling line-toer to the drink.
Mark Jackson: Vodka, Rocks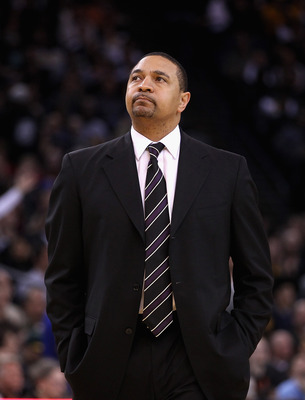 Ezra Shaw/Getty Images
Mark Jackson seems like a guy who is willing to drink anything straight as long as it comes cold, which is probably going to help when he's fired cold midway through next season (hey-ooo!).
But seriously, Jackson seems like a dude who is willing to get down with just sipping on some vodka for a while before calling it a night, and he doesn't need any fruity fillers to get in the way.
Kevin McHale: Beer...Any Beer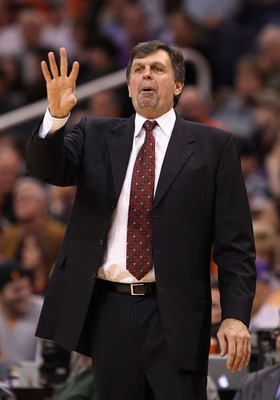 Christian Petersen/Getty Images
Just take one look at Kevin McHale and you tell me if you think he's drinking anything else on a weekend other than an ice cold beer.
Sure, he may have been a fan of whiskey in his younger days, but these days nothing but a beer is passing over those lips, and nobody is going to change his mind.
Frank Vogel: Expensive Beers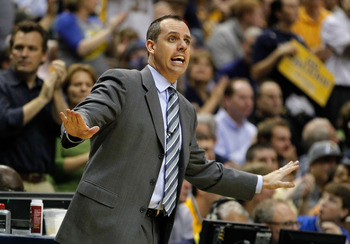 Gregory Shamus/Getty Images
Frank Vogel is an everyman, or at least he seems like an everyman.
Like the everyman he enjoys a nice cold beer, but you're not going to spot him sipping on a Bud Light or a Coors, instead, he's going for something a little more high class.
Vogel enjoys a good Goose Island or a Great Lakes, but you won't catch him drinking the Chicago or Cleveland brews now that he's coaching in Indiana, so he just goes straight for a nice Dogfish Head.
Vinny Del Negro: Martini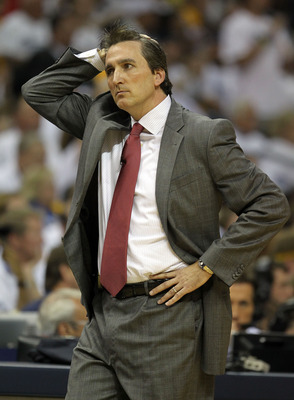 Andy Lyons/Getty Images
For the past two seasons in Los Angeles, Vinny Del Negro has looked like the guy who walks into the bar and is trying to be cool, but nobody really thinks he's a cool dude.
He hits on the hottest girl there, who promptly turns away from him, struts up the bar and orders a martini, which he doesn't really like all that much, and sips it for a bit before eating the olive out of it and setting it down.
Del Negro just wants to be loved, unfortunately that's not going to happen where he is.
Mike Brown: O'Douls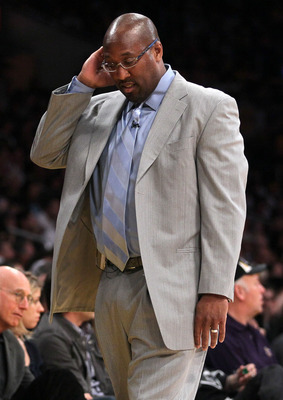 Jeff Gross/Getty Images
Mike Brown is the guy standing on the sidelines, he's wearing the fancy suits with the matching glasses, but he has no potency about him.
Brown is drinking non-alcoholic beer to reflect the fact that he is a non-effective coach. At the end of the day, nobody's happy and all you've got is a bunch of cans on the ground and no buzz.
Lionel Hollins: Bud Select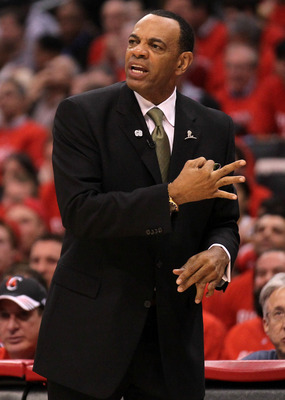 Stephen Dunn/Getty Images
Lionel Hollins is a man's man, he's a working man, he's the everyman, and when he goes home at night he's ready for a nice cold beer.
Hollins is coaching one of the most ferocious defensive teams in the NBA, and he's doing so in a city that prides itself in their grind-it-out, grit and grime attitude, and that seems to have taken the coach over, along with influencing his drink of choice.
Erik Spoelstra: Prosecco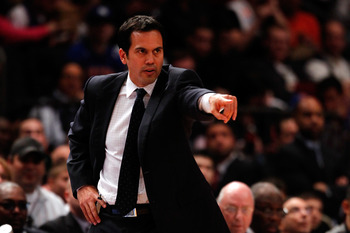 Jeff Zelevansky/Getty Images
Prosecco, a somewhat fancy Italian white wine that is somewhere between a champagne and a regular white wine, and it's something that Erik Spoelstra downs by the gallon during the season.
When the media's got him down, calling for his head and making him want to just give up, he reaches for a sparkling glass of Prosecco to make him feel good and just a little bit fancy and cool at the same time.
Scott Skiles: Campari and Soda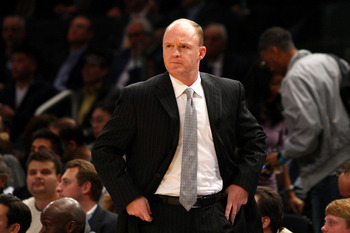 Chris Chambers/Getty Images
Of all the coaches in the NBA, few seem to have a sour look on their face as often as Scott Skiles, who is constantly frowning, yelling or stomping around.
Sure, Greg Popovich is probably angrier during interviews and a few other guys are angrier on the court, but Skiles takes the cake as one of the meanest coaches out there.
That's why it seems to me such an angry guy would enjoy a drink full of bitters like a nice Campari and soda.
Rick Adelman: White Wine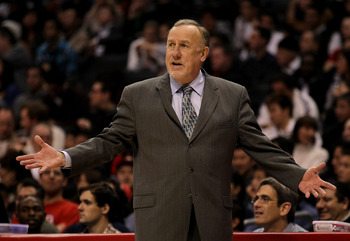 Stephen Dunn/Getty Images
Something about Rick Adelman makes me think that he's a wine guy, and I'm not sure exactly what it is.
Maybe it's the fact that he seems to run such intricate, sophisticated offensive sets with the complicated defensive roll thrown in there from time-to-time.
Perhaps it's the fact that he looks like an old California man through and through, but I genuinely get the feeling that this dude is a white wine man.
Avery Johnson: Grey Goose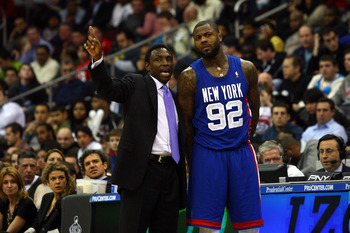 Chris Chambers/Getty Images
Avery Johnson seems to me to be a guy who would want people to know he's drinking something moderately expensive, but he doesn't really care what it might be.
He's got that moderate flair to him, that high-pitched voice that always causes people to look his way and he's coaching the newest New York team, so it seems to me that he's going to be sipping on anything with Grey Goose in it.
Monty Williams: Vodka Cranberry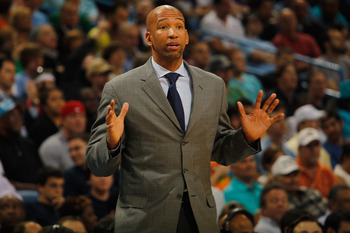 Chris Graythen/Getty Images
Monty Williams isn't a fancy dude, he doesn't care what people think about him and he's out there to coach basketball the way he knows how to coach basketball.
He does the same thing when he's out at the bar at night ordering a drink. He knows what he likes and he's going to order it, and it's not going to bother anybody.
Mike Woodson: White Russian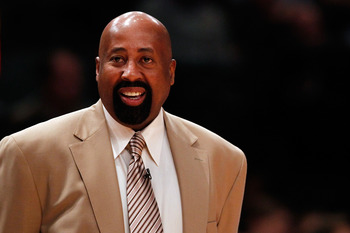 Jeff Zelevansky/Getty Images
Mike Woodson seems to be "The Dude" of the NBA.
During games he always seems to be relaxed, rarely arguing with referees too ferociously or getting into it with players too often. You have to think that's why he was so successful this season with the Knicks. His calmness clashed with the chaos that was imploding around him, leading to a spread of calmness over the team.
That utter coolness, that dude-ness, has to coincide with his drink of choice, so I can totally see Mike Woodson downing a White Russian every once in a while.
Scott Brooks: Rum and Coke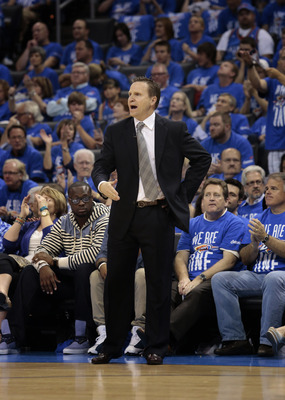 Brett Deering/Getty Images
Scotty Brooks seems to me to be a guy who is willing to go into a bar and pay six bucks for a shot of Captain Morgan in a glass of Coke.
Sure, it's not a bad drink, but there's no complexity to it, there's nothing about it that makes people look at him and go, "Hey, look at what that guy is drinking," kind of like his coaching style.
Stan Van Gundy: Diet Pepsi and Any Liquor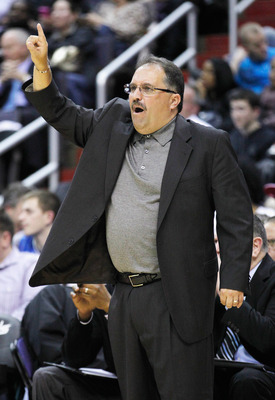 Rob Carr/Getty Images
After being spotted with a Diet Pepsi in the now infamous interview in which he calls out Dwight Howard for wanting him fired, I've got it in my head that Stan Van Gundy never drinks anything other than that.
I can just picture Stan settling down to the end of a day and combining his famous Diet Pepsi habit with any of many liquors sitting in his house, creating a seemingly disgusting concoction.
Doug Collins: Manhattan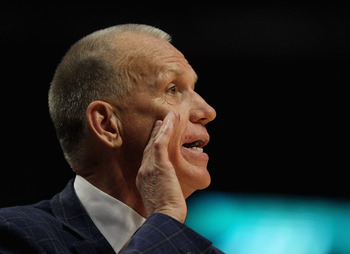 Jonathan Daniel/Getty Images
Doug Collins is a man from the old school, and he doesn't give a damn what you or anyone else thinks about him.
He's been a coach since the mid-80s and even while he's had his head called for as a coach more often than most coaches even get a look for a job, he keeps on doing things his way.
Collins likes his drink full of bitters and he doesn't care what anybody thinks about it.
Alvin Gentry: Margarita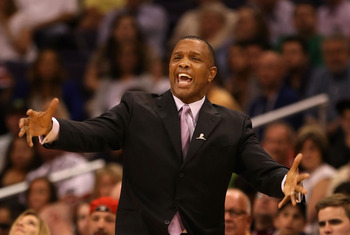 Christian Petersen/Getty Images
I can't tell you if Alvin Gentry is a good coach or if he was just kind of along for the ride with Steve Nash for the past four years.
It seems to me that while Gentry is a capable coach, there's not a lot he could have done with this squad that any other coach could have done, so instead he's sat back, blended himself a nice margarita and took what the season gave him, and it kind of worked out for the best.
Kaleb Canales: Anything Microbrewed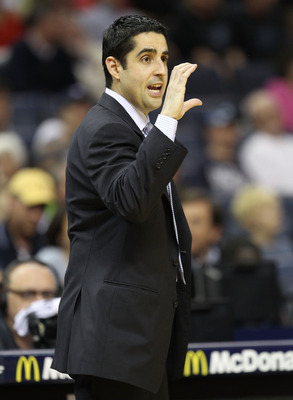 Andy Lyons/Getty Images
This is a picture of Kaleb Canales in one of Portland's many fine bars ordering the local brew, something he should be familiar with at this point.
Canales, a member of the Portland Trail Blazers since 2005, has to have some sort of attachment to the local pub scene, and with that has to come the (understandable) desire to swill the locally brewed beer by the bucketful.
Keith Smart: Gin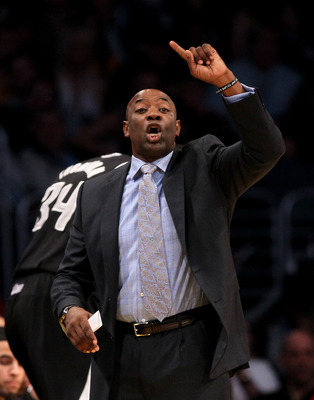 Stephen Dunn/Getty Images
Keith Smart is a gentlemanly coach, although he's very capable of getting out of hand and yelling at a few referees.
He's got no problem stepping in as an interim head coach (which is the only time he's ever been a head coach) and he's got no problem raising a ruckus every now and then.
Greg Popovich: Basketball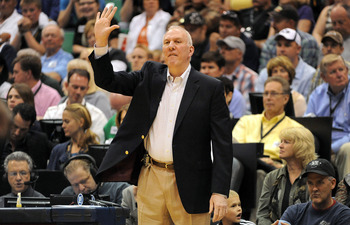 Steve Dykes/Getty Images
You know the old saying that if someone dedicates themselves to something so much that they're said to, "eat, sleep and breathe" it? Well, I actually believe that with Greg Popovich.
Greg Popovich goes home at night and has his wife prepare a nice plate of boiled basketball, served with a nice tall glass of blended basketballs before he goes to sleep on his basketball shaped bed in his room forced full of air that smells of basketball leather.
The man is just a basketball fiend.
Dwane Casey: Bourbon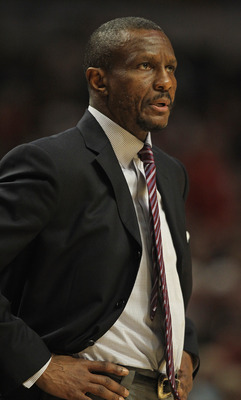 Jonathan Daniel/Getty Images
Dwane Casey is a sophisticated man from the heart of Kentucky, and he's a Kentucky boy through and through, even though he now coaches in Canada.
What better drink for Casey to throw back after a tough loss to the Knicks than a nice glass of bourbon, the lifeblood of the Kentucky alcohol world.
Tyrone Corbin: Gin and Tonic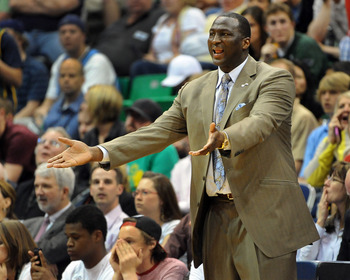 Steve Dykes/Getty Images
Just like Tyrone Corbin's coaching style, there's nothing fancy about a gin and tonic, but it's going to be a nice, cold drink and it's going to get the job done.
Corbin coaches with the same no frills style that comes along with a gin and tonic, which is usually going to taste the same no matter who makes it and no matter where you go.
Randy Wittman: Red Wine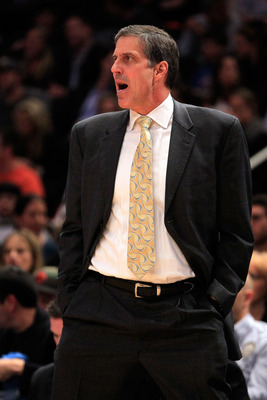 Chris Trotman/Getty Images
Something tells me that Gomez Addams—sorry, Randy Wittman—likes to go home at the end of the day and enjoy a nice glass of red wine.
However, it's not enough that he goes home and drinks a glass of wine. He does so while sitting in a high-backed chair while wearing a red robe and clutching the glass at the end of his long fingertips. It's both elegant and creepy.
Keep Reading