Power Ranking the 2011 NBA Draft Lottery Picks After 1 Season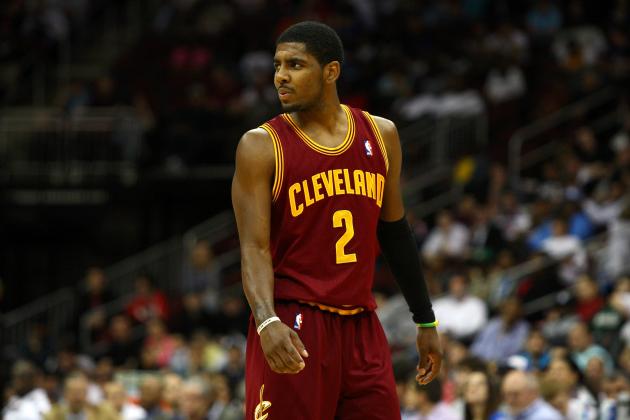 Chris Chambers/Getty Images

The rookies taken in the 2011 NBA draft now have a season under their belts as NBA players. Some greatly helped their teams, while others didn't play a single minute in the NBA this year.
These are the top 14 picks of last year's draft ranked worst to first in how much they helped their team this season and how much improvement they can make in the future.
Begin Slideshow

»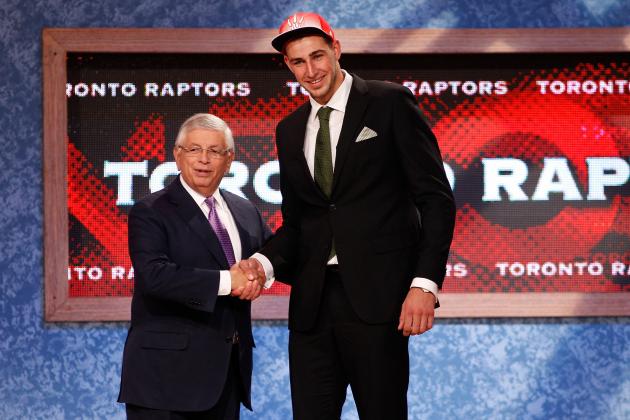 Mike Stobe/Getty Images

The big man from Lithuania was the fifth pick in the draft, but will not be joining the Toronto Raptors until next season. Because he didn't play in the NBA this season, he has to be last on the list, but I see good things coming for Jonas Valanciunas.
Valanciunas was named the FIBA European Young Men's Player of the Year this past year, and looks to have a bright future with the Raptors.
While next year will be a bit of a learning curve for him as it will be his first in the league, he should start to earn more playing time by the end of the year and start contributing heavily in the next few years for Toronto.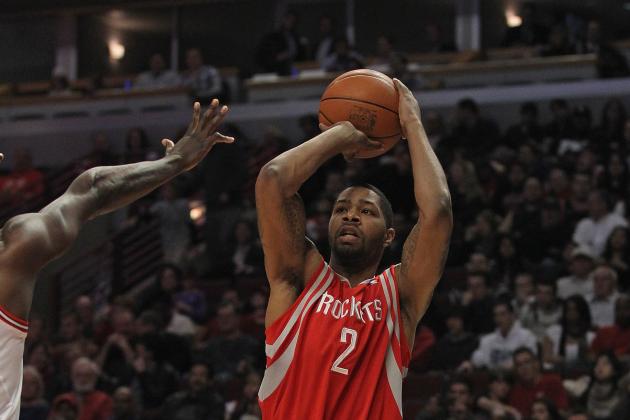 Jonathan Daniel/Getty Images

Marcus Morris was the better Morris twin in college, but so far his brother is getting the better of him in the NBA. Marcus had a tough season, where he was sent down to the D-League multiple times and ended up with an average of only 2.4 points per game for the Houston Rockets.
Whether the Rockets guessed wrong with Morris is yet to be seen, but right now it doesn't like he could become that big of a factor in the Houston rotation.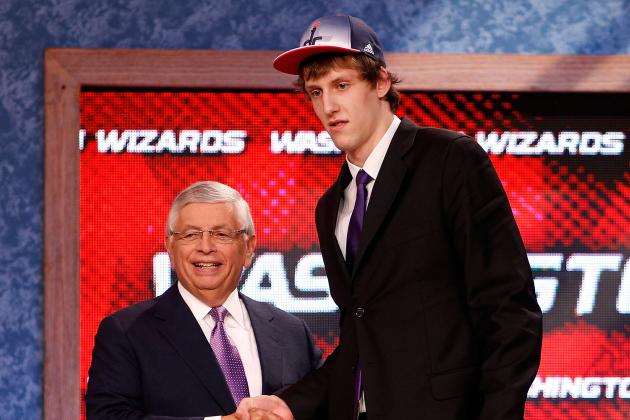 Mike Stobe/Getty Images

"The Dunking Ninja" had a decent year for the Washington Wizards, but he still remains a project that the Wizards need to develop.
Jan Vesely has all the skills to be a great basketball player, but so far he hasn't capitalized on them. While he does have highlight-reel dunks, his fundamentals and sense of team ball need to improve for him to get more minutes.
Only averaging 4.7 points per game this season, Vesely did not bring much to the Wizards in terms of stats, but he showed flashes of a great game, so all is not lost with Vesely.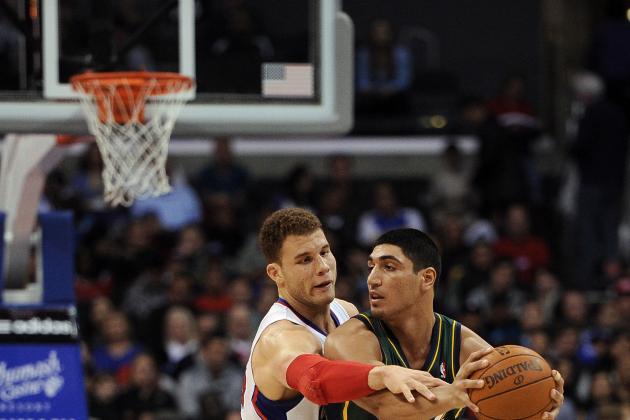 Harry How/Getty Images

The 6'11" Enes Kanter earned a spot alongside Derrick Favors on the reserve unit of the Utah Jazz and was part of the frontcourt assembly of Favors, Paul Millsap and Al Jefferson that was one of the best in the league.
Unfortunately for Kanter, he will not get as much playing time as some other rookies who don't have as much competition.
This year was a growing year for Kanter, and next year I fully expect him to significantly improve on his rebounds and blocked shots, along with his inside defense.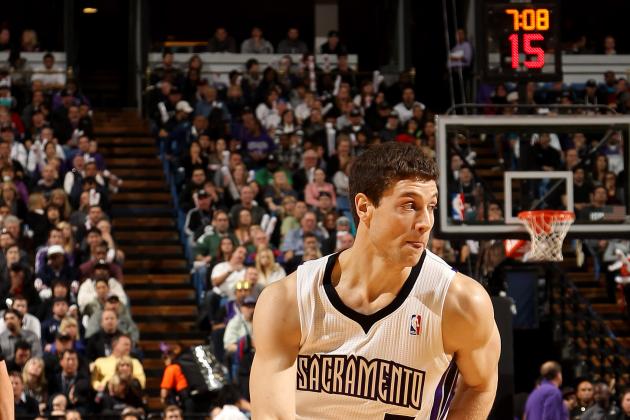 Ezra Shaw/Getty Images

Everyone's favorite college star, Jimmer Fredette came into the league with high expectations. Much was made about whether or not he could play at the pro level, and so far he hasn't settled the debate.
Averaging 7.6 points isn't bad for a rookie at all, but with Fredette's reputation as a scorer, the number wasn't as high as most people thought it could be.
Fredette is another player who should improve with more playing time, and with Tyreke Evans' future with the Sacramento Kings in doubt, he could be receiving more playing time soon.
One thing that is certain about the NBA is that if you can be excellent at one particular thing, there will always be a spot for you. Steve Kerr and Steve Novak have made careers out of shooting the three ball, and Fredette could do the same.
While I think Fredette is a better athlete and overall player than Novak, his shooting ability should keep him in the league long enough for him to develop into a solid piece.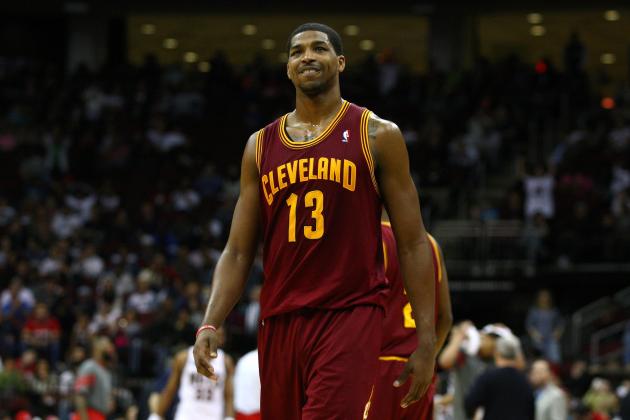 Chris Chambers/Getty Images

Tristan Thompson was a surprise pick at No. 4 by the Cleveland Cavaliers, but he has proven that he belongs in the league. Playing almost 24 minutes a game, Thompson was thrown right into a reserve spot. Along with fellow rookie Kyrie Irving, he made the Cavaliers a fun team to watch.
A little undersized at 6'9" for the center spot, Thompson has done a fairly good job at using his positioning to make up for his lack of size. He will need to continue to work on this if he wants to remain a piece of the Cavs rotation.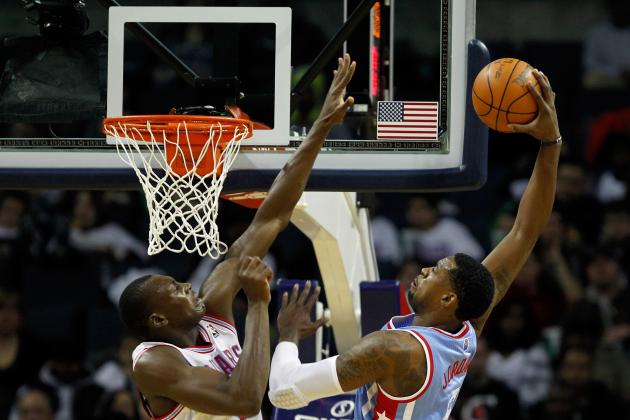 Streeter Lecka/Getty Images

Like Fredette, one great skill can help carve out a solid NBA career for a player. Bismack Biyombo has shown that he is already a capable defender and shot-blocker, averaging almost two a game.
While he is still incredibly raw on the offensive side of the ball, Biyombo is already an anchor for the Charlotte Bobcats defensively, and must learn some post moves to become effective on offense. He and fellow rookie Kemba Walker were two bright spots on a dismal season.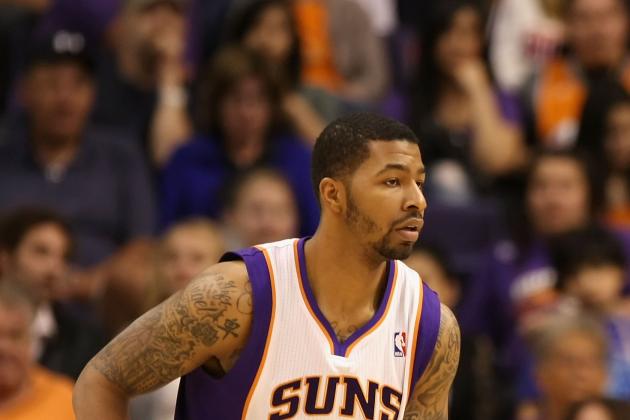 Christian Petersen/Getty Images

The more productive member of the Morris twins gets the No. 7 spot mostly for his shooting.
His long-distance shooting slowed down as the season wore on, but he still finished the season as one of the better rookie shooters. With his big body, Markieff Morris is a great asset who can play multiple positions, something that is always valuable on a fast-paced transition team like the Phoenix Suns.
One interesting thing to keep an eye on is how the situation with Steve Nash will affect Morris' development.
Nash certainly helps any young player develop, and with a shooter like Morris, Nash can put the ball exactly where he wants it. If Nash leaves, will Morris regress as a player, or will he take a bigger leap forward in a more expanded role in the Suns offense?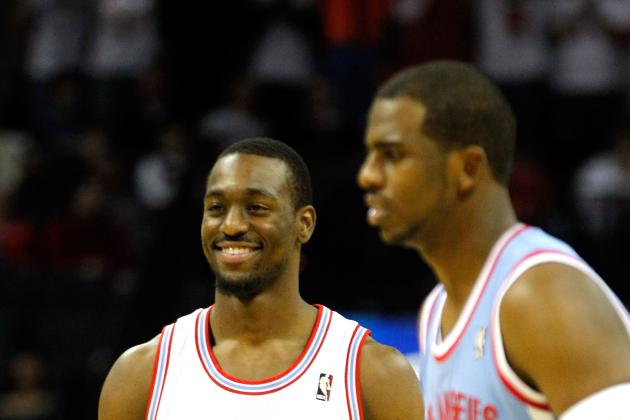 Streeter Lecka/Getty Images

How do you judge a player who was on the worst team in history?
The Charlotte Bobcats being terrible isn't all Kemba Walker's fault, but for a player who was known in college for winning, it is strange seeing him suffer on such a terrible team.
Whether Walker will become a player who puts up good numbers on a bad team or if he can develop into a piece on a playoff team is still to be seen. What is known is that Walker was shoved into the starters role in his first year, and suffered through an agonizing season with the Bobcats.
Individually, however, Walker had a productive season for a rookie, but he will always be tied to the win-loss record of the Bobcats until they become a good team.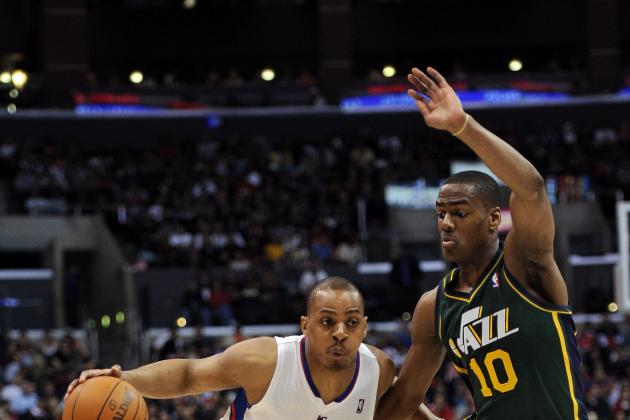 Harry How/Getty Images

Averaging 7.2 points as a rookie is solid, and averaging it on a Utah Jazz team that relies heavily on its frontcourt is even more impressive.
Alec Burks is a player who does a little bit of everything on offense. He is a reliable three-point shooter, and has a good mid-range jump shot.
His best skill on offense is slashing to the basket and finishing around the rim. He has offensive moves reminiscent of Dwyane Wade and Kobe Bryant, and while he won't become those players, he does have a very polished offensive skill set.
Even though the Jazz got blown out by the Spurs in the playoffs, the experience of facing such a good team will help Burks evolve as a player.
Kanter and Burks were the only rookies on this list to make the playoffs, and the experience of being there gives them a leg up on their rookie competition.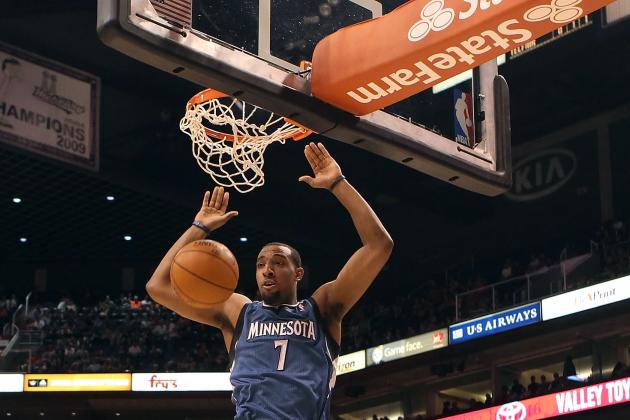 Christian Petersen/Getty Images

The scary thing about the Minnesota Timberwolves' Derrick Williams is that he has not developed a major part of his game. In college, he was known as a big man who could step behind the three-point line and hit a long shot. In the NBA, Williams has not been able to adjust to the slightly longer three, and shot only 26 percent this season from three.
In his freshman year at Arizona, he shot 25 percent from downtown, but then improved to an outstanding 56 percent the next year. If he can do the same in the NBA, he will become increasingly harder to guard, as he has the skills to finish both outside and inside.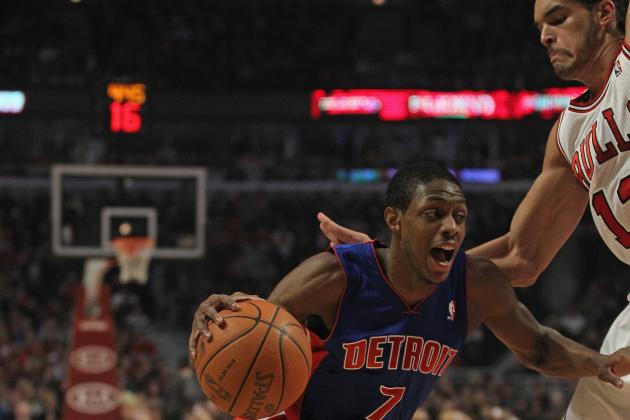 Jonathan Daniel/Getty Images

Brandon Knight has become one of the young stars the Detroit Pistons can build around for the future, and has had a great first year in the NBA.
Starting in 60 of the 66 games this year, Knight was called upon immediately to make an impact for the Pistons.
With good three-point shooting numbers as well as rebounds and assists, Knight has turned in to one of the most promising young guards in the league.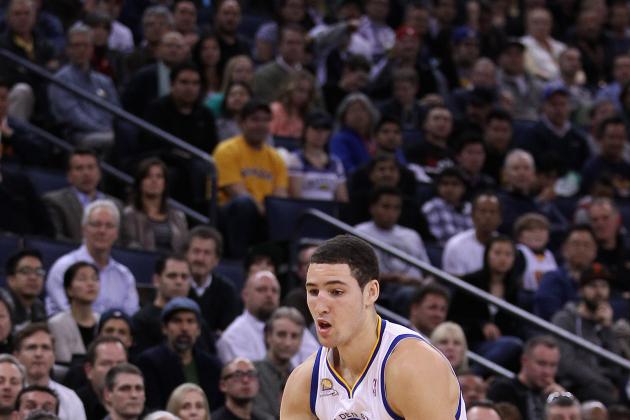 Ezra Shaw/Getty Images

While the Golden State Warriors did not trade Monta Ellis because of Klay Thompson, having the young shooter around certainly made it easier to say goodbye to Ellis.
Thompson came into the league as a pure shooter, and he kept his reputation throughout the season. He is the best rookie three-point shooter, and has developed other areas of his offensive game as well to help balance out the long ball.
One area where Thompson's game needs work is on defense. Under head coach Mark Jackson, Thompson improved slowly throughout the season. This offseason, Klay should work on becoming a better defender so he can go from being known as a shooter, to an all-around player.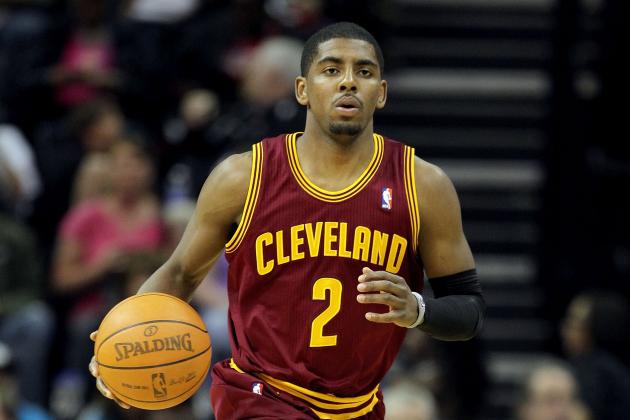 Andy Lyons/Getty Images

Kyrie Irving is a lock to win Rookie of the Year, and also tops this list. Irving was an All-Star hopeful this season, but shouldn't worry too much about not being picked. He is sure to be a regular at All-Star Weekend for the foreseeable future.
While Ricky Rubio may have been the most exciting rookie, Irving was certainly the best. His 18.5 points are extremely impressive for a first-year player, but his 5.4 assists are what truly impresses me. In only his first year, Irving is learning how to get his teammates involved, and how to be a true point guard.
Irving has a bright future in this league, and is already the best player on the Cleveland Cavaliers. Now he is looking to improve to become one of the best in the league.