Kansas City Chiefs: Reviewing Their 2012 NFL Draft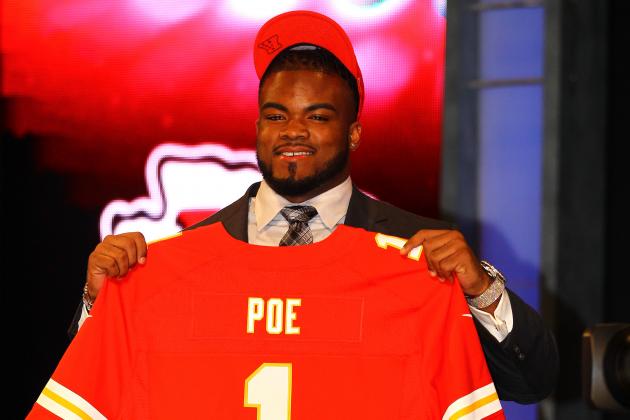 Al Bello/Getty Images

At first notice, selecting a raw talent from Memphis with the No. 11 overall pick seems immediately to be a bad decision. That was not the case in the 2012 draft, for nose tackle Dontari Poe was the player that the Chiefs needed to select.

Why was Poe the right selection for the Chiefs, and did the Chiefs make the right choices through the rest of the draft? Read through the following slides to find out.
Begin Slideshow

»
Ronald Martinez/Getty Images
Donald Stephenson
Round 1, Pick 11: Dontari Poe, NT, Memphis

Overall Prospect Rank: No. 18

Poe is a raw talent, but he is still the best nose tackle prospect in the draft class by a large margin. Poe has an elite combination of size, strength and athleticism.

He may never make a big impact on the stat sheet, but he is an explosive defensive lineman who has shown the ability to dominate the line of scrimmage. The nose tackle position is pivotal to a 3-4 defense, and Poe has the potential to be great at the position.


Round 2, Pick 44: Jeff Allen, OT/G, Illinois

Overall Prospect Rank: No. 164

Allen's stock really rose with a performance that exceeded expectations at the Senior Bowl. He was a left tackle at Illinois, but he lacks the footwork to play the position at next level. He is a solid offensive lineman who has the versatility to play offensive tackle or guard. He does not dominate the line of scrimmage, but he is solid.


Round 3, Pick 74: Donald Stephenson, OT, Oklahoma

Overall Prospect Rank: No. 294

Stephenson has tremendous athleticism for a 312-pound offensive tackle, but his blocking needs all-around work. He has great feet for a pass-blocker but needs to become a more consistent run-blocker and add strength. Though Stephenson is an intriguing developmental prospect, he should not have been a day-two selection.


Round 4, Pick 107: Devon Wylie, WR, Fresno State

Overall Prospect Rank: No. 222

Wylie is not a great wideout, but he is a dynamic athlete with great speed and lateral agility. Wylie has tremendous ability as a punt returner and the potential to be dangerous as a slot receiver. He is quite small and was injury-plagued throughout his collegiate career, but he has high upside.


Round 5, Pick 146: DeQuan Menzie, CB, Alabama

Overall Prospect Rank: No. 187

Menzie is a quality cover corner who tackles well, but he has a serious lack of speed to play the position in the National Football League. He was productive in the SEC and plays with physicality, but his lack of speed and stiff hips, along with a lack of size to transition to safety, will likely reserve him to playing special teams.


Round 6, Pick 182: Cyrus Gray, RB, Texas A&M

Overall Prospect Rank: No. 141

Gray is a quick, speedy running back who should have a good future as a third-down back. He is also a very good receiver out of the backfield. Gray does not run with much power and is coming off of a season-ending shoulder injury, but he is a good prospect for a situational role.


Round 7, Pick 218: Jerome Long, DT, San Diego State

Overall Prospect Rank: Not in Top 400

Long had a very good senior season as he emerged as the star of the San Diego State defense, but nothing stands out about his game as an NFL draft prospect. He has some potential as a rotational 3-4 defensive end, as he can be a disruptive penetrator at the line of scrimmage and has good size for that position.


Round 7, Pick 238: Junior Hemingway, WR, Michigan

Overall Prospect Rank: No. 186

Hemingway is a physical receiver who can rise vertically and make tough catches in traffic. He really struggles to separate, but he has the skills to be a very solid No. 4 possession receiver.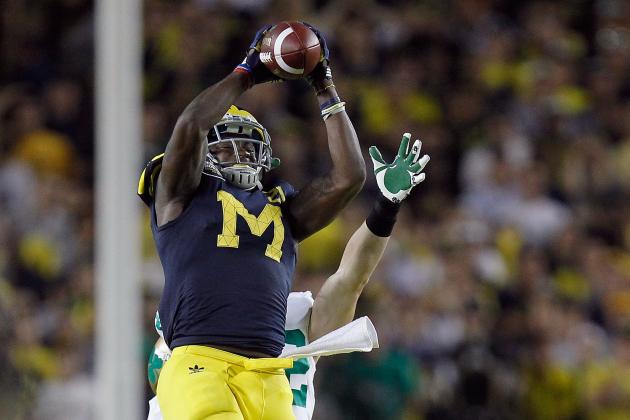 Gregory Shamus/Getty Images

The Chiefs received pick No. 238 (Round 7) from the New England Patriots in September, 2010, for safety Jarrad Page.

Page had a very good start to his career with the Chiefs, but he had requested a trade, and the best offer the Chiefs received was this conditional pick from the Patriots. Page only lasted one season with the Patriots as a special teamer and is no longer in the NFL.
The Chiefs did not get much in return for a player that was a starting safety at the time, but at least they got a return.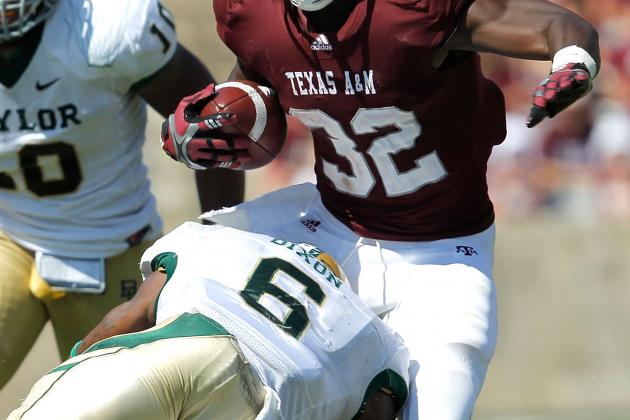 Sarah Glenn/Getty Images

Dontari Poe ended up with the value of a top-11 draft pick because of the need for quality nose tackles in 3-4 defenses, along with the huge gap between him and the next-best nose tackle prospect. However, many of the Chiefs' pick were worse reaches.

Allen was a solid addition to the Chiefs' offensive line, but there were much better offensive line prospects still available in Round 2, including Iowa State's Kelechi Osemele and Pittsburgh's Mike Adams. Stephenson is a raw developmental prospect who should not have been a third-round selection.

Wylie was also a reach in Round 4 given his lack of polish as a receiver, but his dynamic athletic potential made this selection reasonable. The Chiefs did get good value on two other skill-position players in the late rounds, Gray and Hemingway.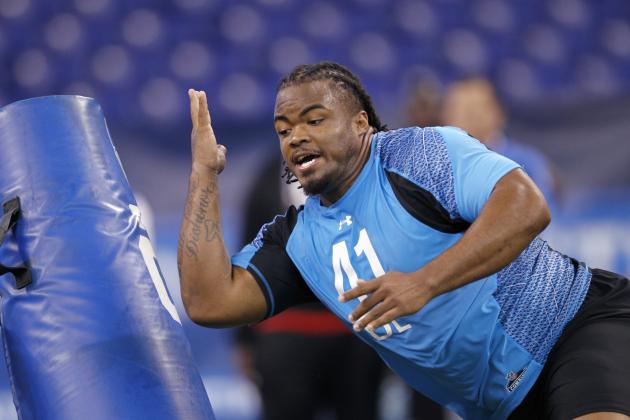 Joe Robbins/Getty Images

The Chiefs were in serious need of a nose tackle to be the cog of their defensive front, and they got their cog with the selection of Poe. They would have had to deal with a serious drop-off in talent at the position had they passed up Poe, so they made the decision.

Starting with the Poe pick, the Chiefs definitely seemed to take need over value, as they went to their next-greatest need, offensive line, with their next two selections.

On day three, the Chiefs may have focused too much on adding skill-position players, rather than addressing other areas of need at linebacker and safety. That said, they focused on their most important needs early.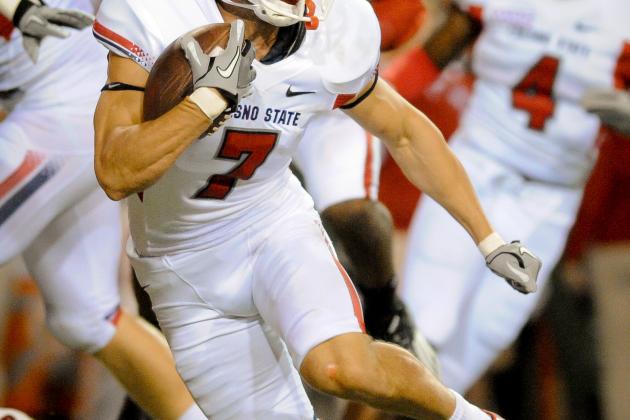 Eric Francis/Getty Images

The selection of Dontari Poe certainly qualifies as a boom-or-bust pick, but they drafted the player with the potential to help their team with their current roster situation.

The Chiefs did not get the best value on their day-two selections of Jeff Allen and Donald Stephenson, which hurts their overall grade, but at least they addressed the need area of the offensive line.

They added some solid players in Wylie, Gray and Hemingway who should be able to help them offensively, although they should have focused more on continuing to upgrade their defense than adding skill positions.

This draft could turn out effective for the Chiefs, but following the selection of Poe, they could have done better.

Grade: C+

Thanks for reading!

Throughout the month of May, I will be reviewing one team's draft each day, in the order of the original 2012 NFL draft order.

Follow me on Twitter @Dan_Hope.