Predicting Mariners' First Minor Leaguer to Get Called Up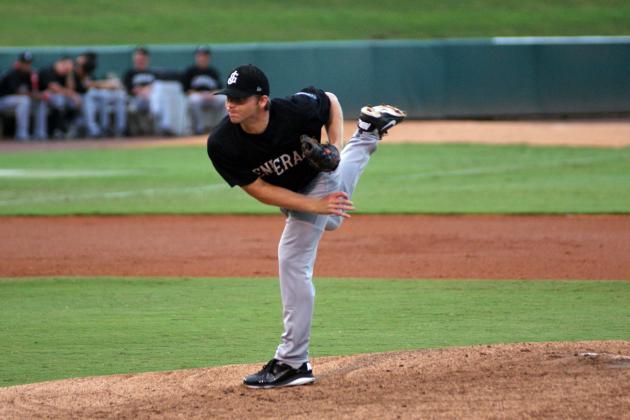 Photo courtesy of MLBlogs
The Seattle Mariners have one of the strongest farm systems in the major leagues right now. General Manager Jack Zduriencik has done an excellent job filling the ranks from the bottom up since taking over in 2008.
Because of that bottom-up strategy, the Mariners' Triple-A affiliate, the Tacoma Rainiers, is comparatively the weakest link in the chain (i.e. they aren't as much of a standout in their league).
The fact that the Double-A Jackson Generals could probably beat the Rainiers in a game indicates that the first minor leaguer to get called up could very well be from the lower level, which isn't actually uncommon.
Anyway, mid-June is usually when the major league team will make its first significant call-up—that's when current second baseman Dustin Ackley joined the team last year.
The M's have fared relatively well thus far this year, managing a 15-18 record through about a month-and-a-half of regular season play. Every game presents a slightly altered lineup from the previous contest, which is Manager Eric Wedge giving himself a look at a variety of young players in a variety of slots in the field and batting order.
Shout-outs go to Kyle Seager, Alex Liddi, Jesus Montero, John Jaso, Tom Wilhelmsen and Lucas Luetge for great performances so far.
So, who's going to join those guys as the first minor league call-up of the 2012 season? Here are my four candidates in order of increasing likelihood.
Begin Slideshow

»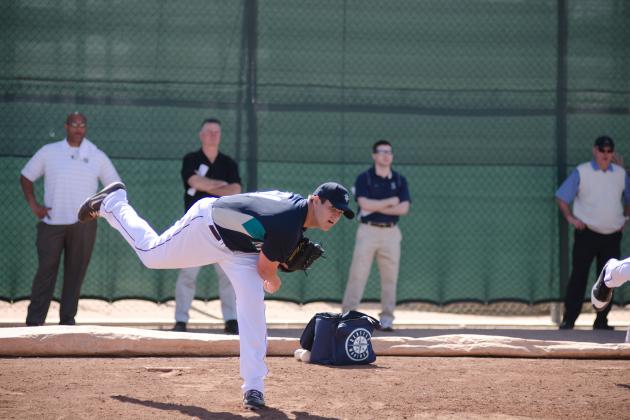 Photo courtesy of wordpress.com
What strikes me about right-handed reliever Stephen Pryor is really his 13.5 K/9 ratio. That's the sort of tool you want in your bullpen.
Since being drafted in the fifth round of the 2010 draft, Pryor has maintained a stratospheric K/9 ratio (as high as 15.4 at one point) as he's bounced around from Single-A Everett up to Triple-A, where he is now.
I'd be more optimistic about Pryor making the majors, but the Mariners' bullpen is in pretty good shape right now. Luetge, Wilhelmsen, Steve Delabar, the recently recalled Shawn Kelley, long relievers Hisashi Iwakuma and Charlie Furbush and closer Brandon League are working pretty well as a unit right now.
Regardless, I wouldn't be surprised to see Pryor in Seattle this season.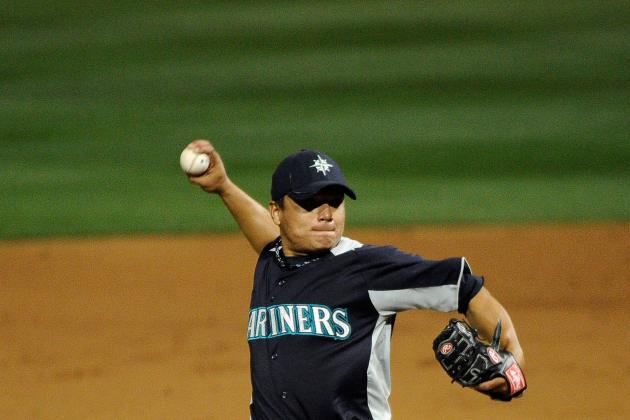 Kevork Djansezian/Getty Images

This spring, Erasmo Ramirez was pretty much fourth-wheeling the terrific trio comprised of Danny Hultzen, Taijuan Walker and James Paxton. He got tacked on the list when conversation turned to discussing talented young pitchers, but he was a bit off to the side.
That ended up working out for him, as he was the only one who made the major league roster of the four aforementioned pitchers. However, he's back in Triple-A now, after switching spots with RHP Shawn Kelley.
During his time in the majors this year, Ramirez came out of the bullpen, but he dropped down to Triple-A to stretch out into a starter. That could mean Jack Z is planning to replace one of the current starters (maybe Kevin Millwood), or it could mean that Jack Z just wants to have Ramirez on call in case he needs a starter in a pinch.
The former option would be more exciting and qualify as the "significant call-up" that I mentioned earlier, but either way, there's a decent chance we see Ramirez rejoin the team in June.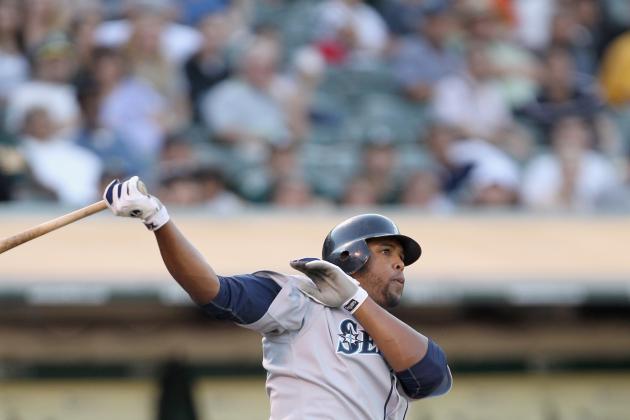 Ezra Shaw/Getty Images

Outfielder Carlos Peguero has been an interesting story over the past couple of years. We've seen him unleash his massive power on the ball on numerous occasions, but we've also seen him suffer at the plate.
The 2012 season was looking up for him, until knee surgery sent him to the DL. He's back now though, playing with Tacoma, and it looks as though he might pick up where he left off.
What we don't want with Peguero is a Mike Carp "Quadruple-A" situation. It's too early to call what Peguero's going through "Quadruple-A," but his composure seems to get severely shaken when he gets promoted to the majors.
Peguero's bat would be a great addition to the Mariners' roster, especially in light of Justin Smoak's production this year—the team is hitting for more power than they did last year, but they still lack a true cleanup hitter...Peguero could fill that role.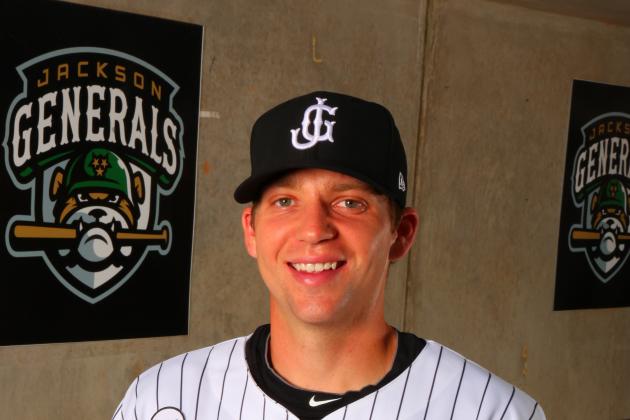 Photo courtesy of MLBlogs
Here's my dark-horse candidate.
A lot of the minor league attention in the Mariners organization is focused on the outstanding starting pitching trio in Double-A Jackson—Danny Hultzen, Taijuan Walker and James Paxton—but I'm predicting that a different Jackson starting pitcher will make the move to Seattle first.
Andrew Carraway pitched at UVA with Danny Hultzen in 2008 and has worked his way expeditiously up to Double-A. So far this year, he's 4-0 with a 2.61 ERA and a 4.57 K/BB ratio in seven starts.
Another notable stat is Carraway's fielding-independent pitching (FIP) this year, which is currently sitting at a phenomenal 2.49.
Statisticians and scouts alike would agree that Carraway is having legitimate, sustained success this year, which I think can transfer to the majors.
Carraway could pretty harmlessly take over Kevin Millwood's spot in the rotation, which would give him a head start on manning a starting spot, a job that he will ultimately assume whether it's with the Mariners or another lucky team. (I only mention another team because there are only five spots in the Mariners' rotation.)
I've made my predictions, but really, we'll just have to wait and see how things turn out. In the meantime, I'm enjoying Ichiro's semi-comeback year, Felix's expected dominance and the introduction of so much young talent into the lineup. Go M's!