The Hungriest Young Players in the NBA Playoffs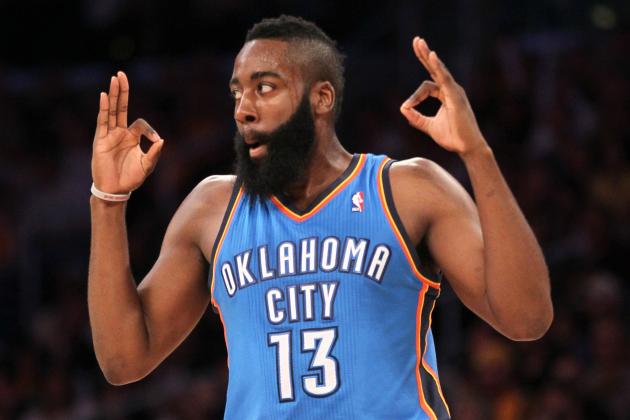 Stephen Dunn/Getty Images

The NBA Playoffs have always been a place where vets dominate, but so far we've seen some great performances by young players.
These guys are taking advantage of this stage and showcasing their talents in a big way, not just for now, but for the future.
These players are young, hungry and they are breaking out right in front of our eyes. Some we saw coming, some we're pleasantly surprised with. But they're all fun to watch.
Begin Slideshow

»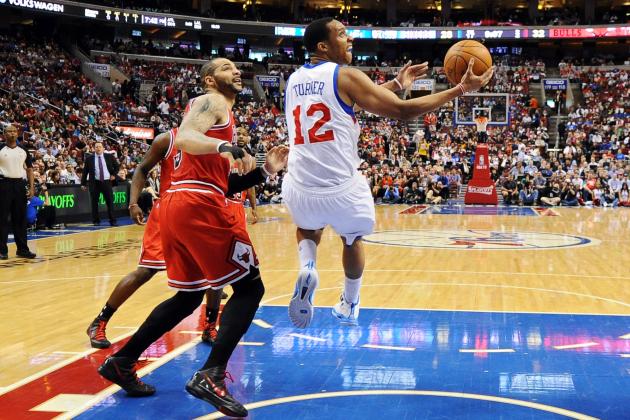 Drew Hallowell/Getty Images

Evan Turner was a slow starter in the NBA, but now in his second year, you can tell that he's starting to come into his own offensively.
Averaging under 10 points per game during the regular season, Turner came in hot in the Chicago series, pouring in almost 14 points per game while helping Philly jump out to a 3-1 series lead.
His rebounding has been excellent and he's distributing the ball better than ever. Most importantly, Turner is playing with a confidence that he can be The Man for the Sixers in the very near future.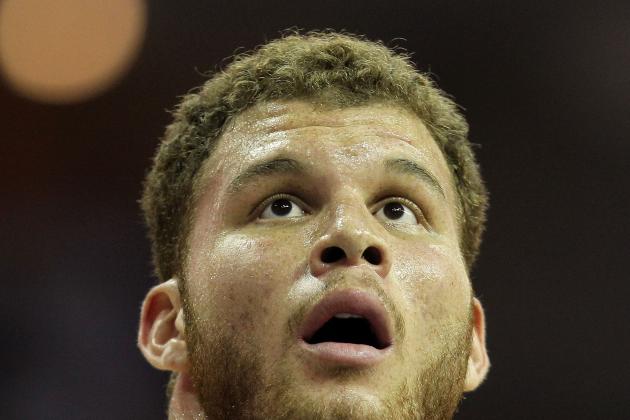 Andy Lyons/Getty Images

It seems like the Blake Show has been around for a while, so it's hard to remember that he's only in his second year. And although Chris Paul had a lot to do with bringing the Clippers back to the playoffs, Griffin was the one who made them relevant again. Now he wants to take it to the next level.
In the critical Game 4 against the Grizzlies, Griffin broke out for 30 points and seven assists to go along with his five boards. It was a statement game that showed he was ready to take over a playoff game.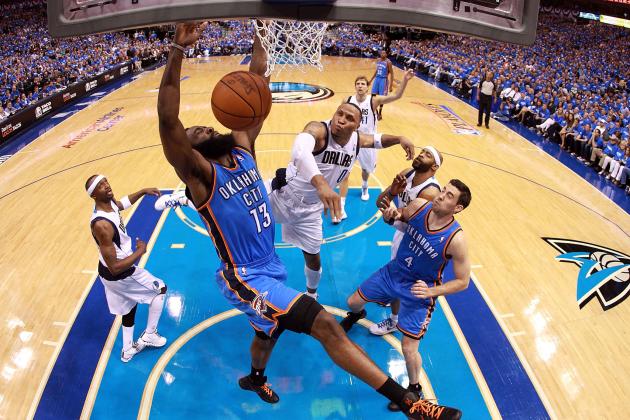 Ronald Martinez/Getty Images

It's easy to be forgotten on a team that has both Kevin Durant and Russell Westbrook, but James Harden's performance in the playoffs made sure that doesn't happen.
The third year guard went off on the Mavericks for 29 points in the deciding fourth game of the series, including an isolation play at the end of the game to seal the deal.
Harden's game had people talking max contract immediately after, so you know he's going to be hungry for more.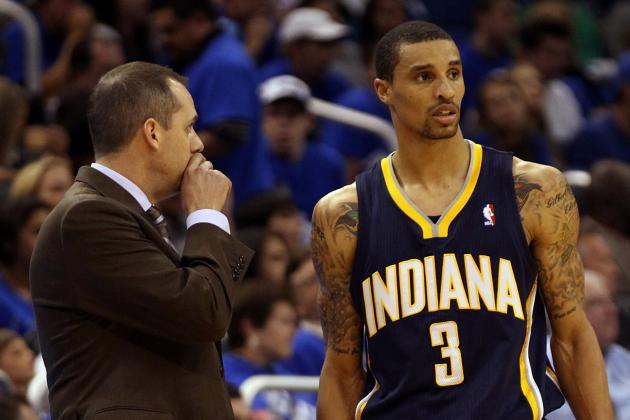 Marc Serota/Getty Images

George Hill has stepped up his game as much as anybody in the playoffs so far. Averaging just under 10 points per game in the regular season, Hill has upped that by almost five points in the playoffs.
With a good young nucleus, the Pacers seem like they could have a Thunder-like future, especially if Hill continues to grow his game. If the beatdown of Orlando was any indication, he's ready for it.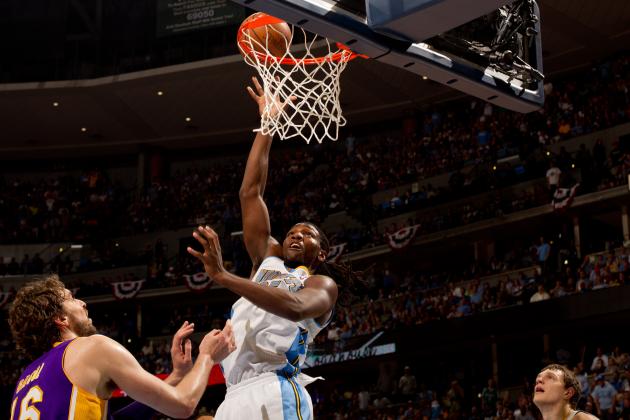 Justin Edmonds/Getty Images

The Manimal is one of the most exciting rookies to watch in the NBA right now. He doesn't have a super polished offensive game, but the effort he gives on the defensive and rebounding end is going to make him an extremely valuable player in the long run.
Think Ben Wallace with more upside. Faried plays at such a breakneck pace and has such a nose for the ball that he completely overwhelmed a disinterested Lakers team in the crucial Game 6 of the series, going for 15 points, 11 rebounds and two blocks.
It's hard to believe that anybody is hungrier than Faried right now.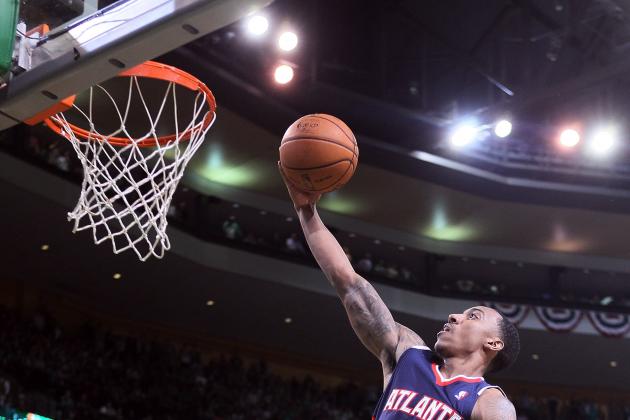 Elsa/Getty Images

The sophomore point guard from Wake Forest was a pleasant surprise for Atlanta last year. Now he's a critical part of their game plan.
Teague has upped his scoring, three-point shooting and rebounding in the playoffs, not to mention some incredible defensive plays like this one.
Even though the Hawks got bounced by the Celtics, you can tell he's hungry and only scratching the surface of his potential. Boston better watch out next year.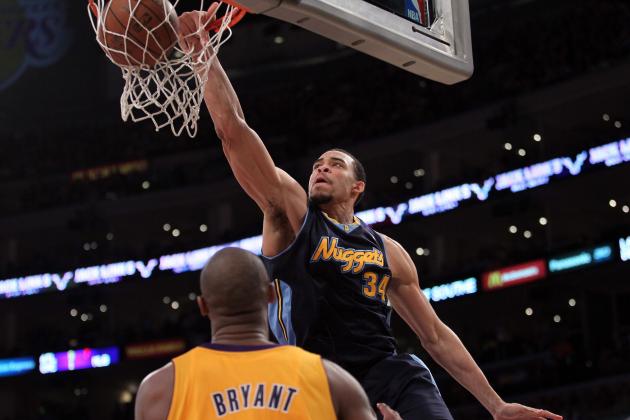 Jeff Gross/Getty Images

Always known as a player with a ton of talent, but not quite there mentally, McGee has made leaps and bounds since being traded away from the perpetual disappointing Wizards to the playoff-bound Nuggets.
He's showed flashes of brilliance at times, none more so than when he came up huge for Denver in a must-win Game 5, tallying 21 points on 9-12 shooting and grabbing 14 boards.
If McGee can start having more games like that and less brain farts, he could be easily penciled in for the All-Star game every year.