Penn State Football: 5 Things That Will Keep Bill O'Brien Up at Night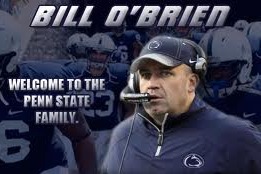 Courtesy of onwardstate.com
Bill O'Brien's first season as head coach of the Penn State Nittany Lions is approaching. O'Brien will do his best to step into Joe Paterno's enormous shoes on the Nittany Lion sidelines.
The Nittany Lions hope to improve upon their nine victories from last season and take a significant step forward under O'Brien's tutelage.
Normal coaching pressure will keep O'Brien awake for hours on end, night after night. He understands the expectations in Happy Valley and realizes the task in front of him.
Several other things will sow the seeds of insomnia this year, as well.
Begin Slideshow

»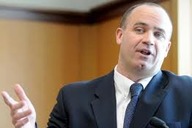 Courtesy of usatoday.com
Every first-year coach faces significant pressure in his new environment. Bill O'Brien will be expected to maintain Penn State's storied tradition and improve on-field performance.
The pressure facing O'Brien under normal circumstances is one thing. Following Joe Paterno's legendary coaching career is a completely different animal.
O'Brien will be expected to win games, and win them early. Nittany Lion fans do not expect the program to take a step backward, with or without Joe Pa at the helm.
Penn State fans remember the travesties involved with this past offseason all too well. O'Brien will face an inordinate amount of pressure because of this.
Hunter Martin/Getty Images

Devon Smith, Penn State's No. 2 receiver, is facing a drug charge stemming from a March 14 incident. Bill O'Brien must decide what to do with his senior pass-catcher in the coming future.
O'Brien will think long and hard about this one.
While you don't want to set the precedent for soft discipline this early in your coaching career, you also do not want to lose Smith's obvious talent.
O'Brien has not had to discipline players like this before. Coaches handle these situations, but no coach wants to deal with it.
This rocky scenario will give O'Brien a lot to think about as the 2012 regular season approaches.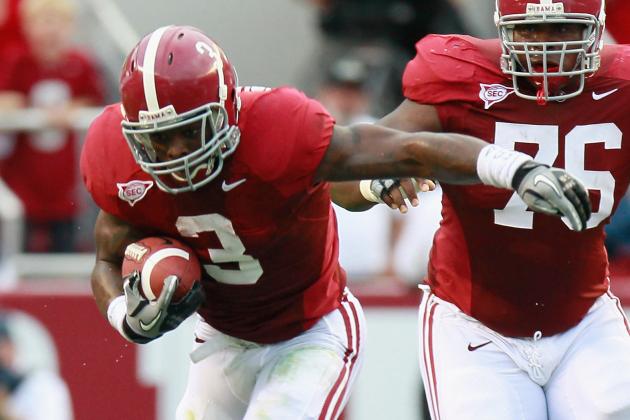 Kevin C. Cox/Getty Images

Michael Mauti has missed nearly two full seasons in his career. Mauti has tore his left ACL last season, and his right ACL in 2009.
Mauti may not be the most talented Penn State linebacker, but he is a leader. Mauti's tackling ability and instincts spearhead Penn State's stout front seven.
Bill O'Brien will be watching every move Mauti makes this season. The Nittany Lions will have Khairi Fortt waiting in the wings, but Mauti's leadership is irreplaceable.
The Nittany Lions pride themselves on dynamic linebacker play. Mauti is incredibly important to that effort, and must stay healthy this season.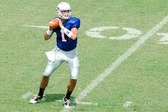 Courtesy of espn.com
Bill O'Brien and the Penn State coaches are currently on the recruiting trail. Their recruiting caravan reached Manhattan on Thursday.
The caravan is not solely focused on recruiting, but you can bet O'Brien's brain is. The Nittany Lions need a marquee recruiting class, and Penn State's 2013 class is well on its way.
Penn State has locked up talent at the skill positions and on defense. However, O'Brien wants to keep adding talent and improving his team's future roster.
The Nittany Lions have not been a heavyweight on the recruiting trail for some time now. O'Brien knows the first step to returning Penn State to dominance lies on the recruiting trail.
He will not sleep much until the 2013 recruiting class is set in stone.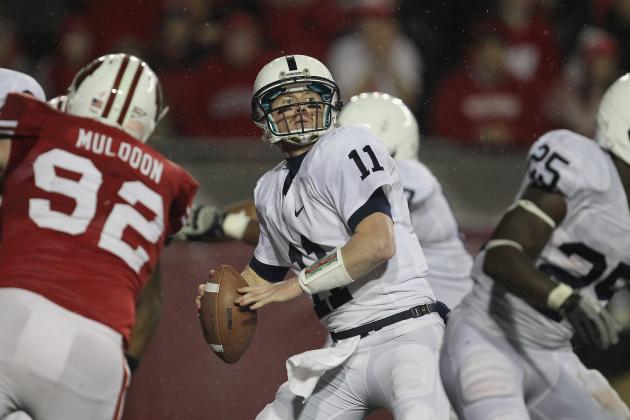 Jonathan Daniel/Getty Images

Matt McGloin is going to start for Penn State in Week 1 of the 2012 regular season. That is not totally decided, but all early indicators point in his direction.
This should have O'Brien up all hours of the night, pacing his room. McGloin threw more interceptions than touchdowns last season, and does not have the upside needed to improve on that mark.
McGloin is the lesser of three evils at this point. Every quarterback candidate has a flaw.
McGloin makes terrible decisions and has a marginal arm. Rob Bolden has looked shaky at best in his starts to this point. Paul Jones is hyped, but has not played a single down of real action.
O'Brien knows Penn State's success on offense rests firmly on the arm of one of these three skeptical quarterbacks. This will be an ongoing problem, and O'Brien will be searching for answers all season.