NBA Draft 2012: 5 College Studs Who Will Struggle in the Pros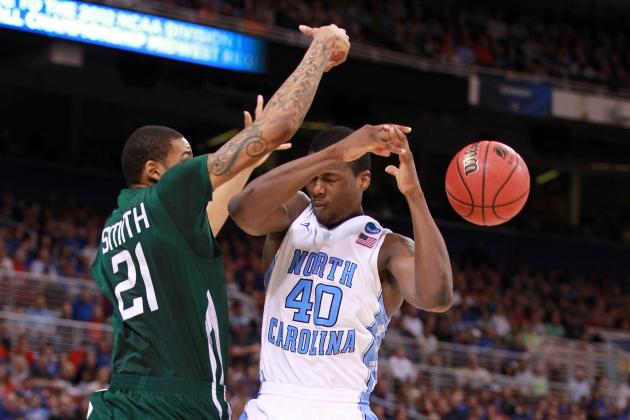 Andy Lyons/Getty Images

Harrison Barnes is an NBA draft bust?
Despite all of the hype he has received throughout his career, that is definitely a possibility based off of what we have seen in college.
With the 2012 NBA Draft being one of the deepest ones in recent draft history, there are a number of top prospects who will end up not living up to their hype.
Along with Barnes, here is a list of other top college players who will struggle in the NBA.
Begin Slideshow

»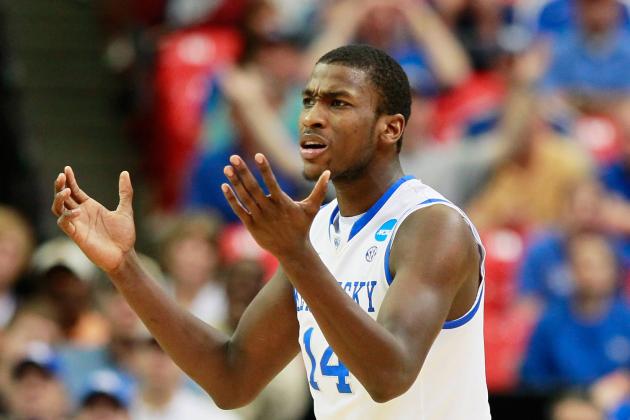 Kevin C. Cox/Getty Images

Michael Kidd-Gilchrist has all the intangibles you want in an NBA draft prospect.
He is a terrific athlete and he has a great motor. He takes pride in defense and does all the little things that make a great player. Kidd-Gilchrist is also mentally tough and was the leader of the NCAA champion Kentucky Wildcats.
However, one big flaw is his offensive game. Kidd-Gilchrist cannot shoot and it is going to hurt him when he gets to the NBA.
In college, he was able to use his athleticism to get score at the rim. The NBA is a whole different game. Defenses are going to be much tougher, and Kidd-Gilchrist will have to find a jump shot.
For a player that could go as high as the second pick in the draft, he will have to provide more than just defense to live up to his hype.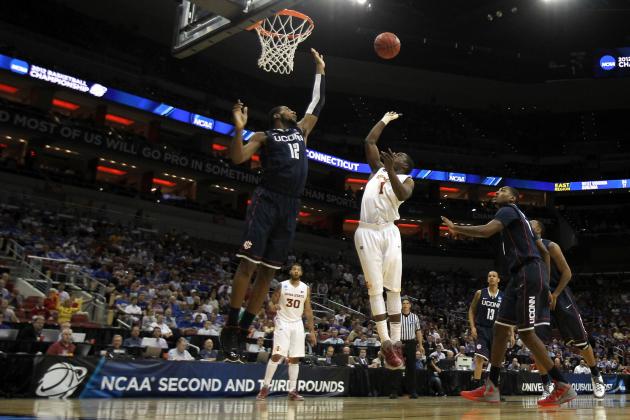 Jonathan Daniel/Getty Images

Out of all the NBA prospects, Andre Drummond is the most physically gifted.
Standing at 6'11" and 270 lbs., Drummond has Amar'e Stoudemire-like athleticism to go along with his size. He has all the potential in the world and could become a dominant force.
However, Drummond is a project that is going to take a lot of work. He does not have a developed offensive game, and he has shown signs of immaturity.
In the NBA, Drummond will have to get his head in the game if he wants to become a star. He may have all the tools, but if he doesn't put in the work, he will become another big man bust out of UConn like Hasheem Thabeet.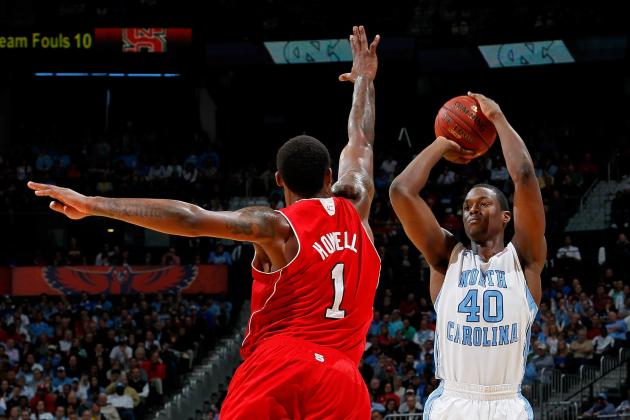 Kevin C. Cox/Getty Images

Harrison Barnes has been talked about for a while now.
He was one of the top recruits coming out of high school and has always been projected a lottery pick. Before he played a college game, Barnes was named to the preseason AP All-American team.
He has great size to succeed at the NBA level and can do a bit of everything.
Barnes had a solid career at North Carolina, but he never lived up to all the hype and was never able to consistently dominate at the college level.
As a freshman, he scored 40 points in an ACC tournament game against Clemson, an ACC record.
For every dominant performance, Barnes also showed that he could disappear and be a non-factor. In this year's NCAA tournament, Barnes shot 33 percent from the field and never provided the Tar Heels with a legitimate scoring threat.
When it comes to the NBA, Barnes will have to consistently perform every night. He is a guaranteed lottery pick and will have to play like one for an entire 82-game season.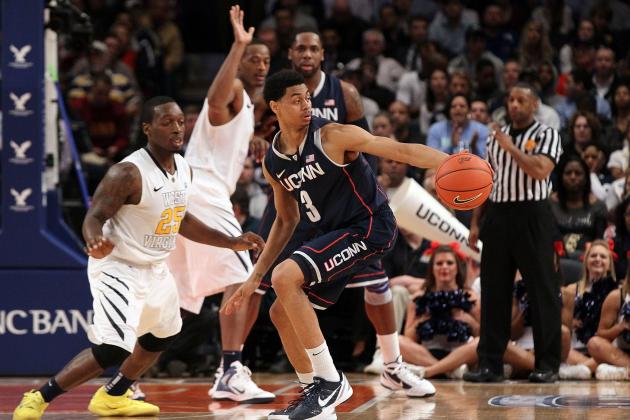 Jim McIsaac/Getty Images

Jeremy Lamb is one of the top shooting guard prospects in this upcoming draft.
He has a ridiculous 7' wingspan to go along with a great set of basketball skills. With great shooting range to go along with his ability to move without the ball, Lamb should have a solid NBA career.
However, Lamb will run into problems because he's lanky. His build will get him crushed at the NBA level when he tries to drive in the lane.
Another problem for Lamb is that he has the Andre Drummond syndrome. There must be something in the UConn Huskies water because Lamb also can mentally check out of games.
Lamb's talent doesn't matter. If his head is not in the game, then he is not going to be successful in the NBA.
Most draft experts have Lamb going in the top 10, but if he ends up as a Nick Young type of an NBA player, he will be considered a bust.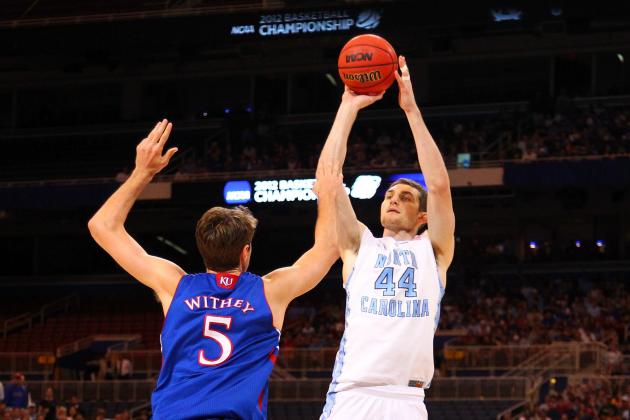 Dilip Vishwanat/Getty Images

Being 7'0" at the college level, Tyler Zeller was one of the more dominant big men this past season.
For his size, he has great mobility and also has a nice mid-range shot, and that's not to mention shooting 80 percent from the free throw line his senior year.
However, one big thing that will hurt Zeller at the next level is his strength.
Being a center in the NBA, Zeller will be going up against physical players every game. At this point, he is going to get manhandled by centers such as Andrew Bynum and Dwight Howard.
In his four years at North Carolina, not once did Zeller average at least 10 rebounds per outing. If you are a 7'0" starting center in college, you have to be able to average at least 10 rebounds.
For a big man that is suppose to be drafted in the top 15, Zeller is going to struggle in the NBA because of his lack of toughness.