2012 Knicks Full Retrospective: How New York Really Had 5 Seasons in 1
May 10, 2012

Sometimes things just don't make sense. Let's say you're planning a big Saturday night. You get all of your friends together and head out to a party with the expectation that you're all going to have an amazing night. Then you get there and it's awful. You have no idea why—all of your friends are there, the drinks are flowing, and on paper things should be perfect. But they aren't.  
You plan on leaving, but then out of nowhere Mick Jagger shows up. For the next half hour he wows everybody at the party by his sheer presence and force of will, and just as quickly as he shows up he's gone. The party goes back to being a bust and your wingman leaves.
You get ready to call it a night when suddenly, a random friend takes on wingman duties and suddenly you have your game back. You start chatting up the hottest girl at the party and things are looking really good. People are starting to take notice, and you become the talk of the party. Everyone starts wondering if you can really pull it off. 
When the time comes to close the deal, though, you panic and mention your stamp collection (or coin collection, or comic collection—really, collection of any kind). That's when the realization comes that it was probably never going to happen anyway, but it was still a memorable ride. It begs the question, though, how the hell would you describe that night?
That's sort of how I feel about this New York Knicks season. I have absolutely no idea how I'm going to look back on the 2012 Knicks. When you break it down, too much has happened to look at these past six months as a whole and you have to view the pieces individually. 
As crazy as it sounds, the Knicks really had five seasons in one. We, as a collective fanbase, have declared this season "dead" or "alive" so many times that you could probably count more than that, but we're going to look at five biggest chunks. At the end of the day, we're going to remember the 2012 Knicks for these five periods of time.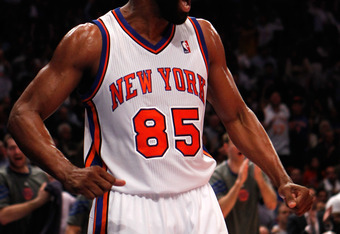 Jeff Zelevansky/Getty Images
Season one: the offseason
The 17-day period between the end of the lockout and the beginning of the season has to be viewed separately from what happened afterward because the entire landscape of the Knicks franchise and the NBA changed in such a short period of time.
It all started with Chris Paul. At first the question was "Can we trade Chauncey Billups, Landry Fields and Iman Shumpert for him?" with the answer being a resounding no. Then things got more interesting when Amar'e Stoudemire's name got thrown into the mix. Could they really trade the guy who made the Knicks relevant? In hindsight, I think we all wish we had.
The front office decided to abandon its wild goose chase for Paul and target someone a bit more realistic. Out of nowhere, we heard that the Knicks were close to signing Tyson Chandler. 
At first it made no sense. Why go from a favorable cap position to being locked into two long-term deals with injury-prone big men and no amnesty clause?
Well, needless to say, Tyson Chandler proved me wrong. 
Unfortunately, the Knicks didn't seem to get the memo that said "No team in NBA history has won without at least one starting-caliber guard." For reasons that remain confusing, the Knicks chose to fill this giant hole with none other than a 33-year-old, out-of-shape Baron Davis. 
The red flags should have flown the moment we heard the name "Baron Davis," but we talked ourselves into him being the Knicks' savior. I specifically remember thinking he would feed off Madison Square Garden in the same way he did Oracle Arena. Turns it, it's easier to do that when you're a 28-year-old All-Star than a 33-year-old Weight Watchers reject.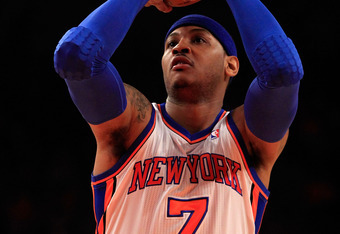 Chris Trotman/Getty Images
Throw in the signing of the gravedigger's father (Mike Bibby, who at this point would be lucky to run a 14-minute mile) and the roster was set.
Oh, and there was the waiver claim of a certain Taiwanese point guard, but we'll get to that. 
Season two: the actual season
I'm not quite sure why anyone was surprised by the terrible start. You probably shouldn't have high expectations when you're paying max money to two guys who do the same things and play no defense, close to max money for a third guy who can't score without a point guard, and have allocated none of those funds to actually getting a point guard. 
You could pick out any number of embarrassing moments to highlight the opening month or so, but my personal favorite was the sixth game of the year. Not only did the Knicks lose at home to the Charlotte Bobcats (also known as the worst team in NBA history), but they did it after a night off. They gave up 118 points to a team that averaged 87 for they year. Boris Diaw scored 27 points!
That was the biggest problem early in the year. The Knicks played absolutely no defense. Tyson Chandler was still figuring out his role as a Knick, and Iman Shumpert was figuring out his role in the league. I can only imagine a sullen Mike Woodson looking on in horror as Mike D'Antoni diagrams another three-pointer for Landry Fields eight seconds into the shot clock. 
The offense was sputtering, too, though, as Amar'e Stoudemire looked like he was drifting into the late '90s Patrick Ewing stage where he did more harm than good, only that made no sense because he's only 29.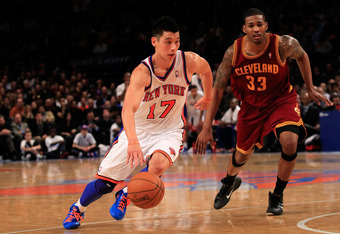 Chris Trotman/Getty Images
I blame D'Antoni for ruining Amar'e. Generally it's not smart to sign a player with a medical history so shaky his contract couldn't even get insured and then expect him to play 40 minutes every single night, yet that's what happened.  It's no surprise his numbers fell towards the end of last season, but I still can't believe D'Antoni pulled the same stunt this year—in a lockout year. 
So here's the situation. One star is shooting his way into the Kobe Bryant zone (and not in a good way), another was running with the knees of a 50-year-old, and the coach saw absolutely nothing wrong with this.
The Knicks needed a hero, and they found one. 
Season three: Linsanity
Knick fans will forever remember Feb. 4, 2012, as the day our collective jaws dropped as we shouted "What the hell was that?"
Yes, Linsanity had begun. There was really no historical precedent for what we were watching. Billy Ray Bates in 1980? That's a decent place to start, but he wasn't doing it in New York and people at least knew who he was. 
Out of absolutely nowhere a Taiwanese point guard from Harvard who couldn't even stick with the lowly Warriors was dominating the league, and what's more is that he did it for the Knicks. As any Knick fan will tell you, this sort of thing does not happen to us. Now not only did the Knicks have a new star, but they had one they could legitimately call their own. 
I don't ever remember a player resonating with the Madison Square Garden crowd quite like Jeremy Lin did. Knick fans looked at him sort of like comic book fans look at Batman. He doesn't have extraordinary powers like a LeBron James, he's just a normal guy who happens to be really good at basketball. In a way, we all sort of felt like if he could do it, anyone can.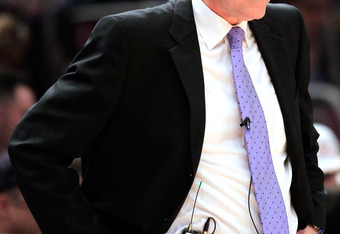 Chris Trotman/Getty Images
Sure, big-time stars always get respect from the Knicks crowd, but nothing means more to New York than blue-collar guys, and despite his Harvard education, Lin was a blue-collar superstar. He didn't force his way to New York because he wanted to enhance his brand, he was just happy to have a shot to play basketball. 
Everyone has their own favorite moment of Linsanity, but for me it was the Toronto game and this buzzer-beater. It wasn't that he made the shot or that the Knicks escaped with a win they probably didn't deserve, it was the complete and utter confidence Lin had. You can see it in his body language—he didn't even bother to drive to the hoop, he simply stared down his defender as if to say, "I am going to make this shot, and there is absolutely nothing you can do to stop me." That confidence rubbed off on me, I don't think I've ever been as sure a player would make a shot as I was with that one. 
That was when Linsanity went from a craze to something real. That was when I knew that even if his star faded he would always be a gamer, someone you want on your team no matter how good he actually is at basketball. 
The flip side of this whole saga was what it meant to Carmelo Anthony. 'Melo is the polar opposite of Lin in every way. If Lin were Batman, 'Melo was the Hulk—someone with talents normal players couldn't even fathom but absolutely no idea how to turn those talents into wins for his team. Whether or not we admit it, I think there was a point where every Knick fan thought Lin was a winner and 'Melo was a loser, and if the Knicks were ever going to get anywhere with this group they would have to trade Carmelo. 
The sad thing was that it wasn't even about improving the team, it was just about getting him off it. I remember wondering at one point if the team could ship 'Melo to Portland for Nick Batum and a first-round pick. Whatever it took, I just wanted Linsanity to continue.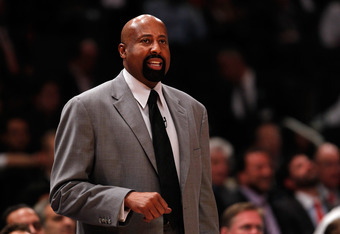 Jeff Zelevansky/Getty Images
Season four: back to reality
But Linsanity couldn't really continue. Eventually the Hulk will always beat Batman because at the end of the day Batman is just a man.
That realization came against Miami. I'm not sure whether he just didn't feel comfortable with Carmelo, or if Miami's two Hulks (LeBron and Dwyane Wade) were just too much for him, but the Heat took the Knicks' savior and turned him into the inexperienced second-year guard we all knew (but didn't want to admit) he really was. 
Things went downhill from there. Carmelo kept doing Carmelo things, Lin started getting phased out of the offense, and the lack of defense (which had seen a brief absence during Linsanity) returned with a bang. 
Someone had to get blamed for this, and the obvious (not to mention correct) choice was Mike D'Antoni. D'Antoni was never really held accountable for what happened during his tenure with the Knicks. The common excuse was "Wait until he has talent," only he did have talent this year and the Knicks were still in danger of falling out of the playoffs. 
D'Antoni's system only works for a very specific set of players, and since Steve Nash is not a Knick, it was never going to work in New York. The Knicks were deluding themselves if they thought it was. That's why nobody was surprised when he was fired in March. 
Personally, I have mixed feelings about the D'Antoni era. As much as I want to hate him for refusing to acknowledge that defense is a part of the game, for forcing a system on a team that didn't fit it, and for brutally murdering Amar'e Stoudemire's career, I just can't. 
Like it or not, he made his two pre-2010 years entertaining. David Lee is a rich man because of his work with D'Antoni. If we had to spend the countdown to LeBron's free agency in any way that didn't involve winning, I'm glad D'Antoni at least made it fun to watch.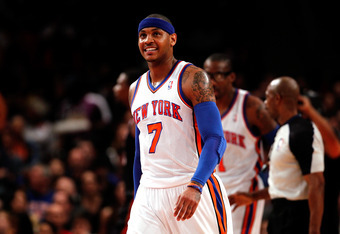 Jeff Zelevansky/Getty Images
However, the Knicks outgrew D'antoni. Entertaining wasn't good enough anymore. Now it was time to win, and the Knicks had to find someone who could get them there. 
Season five: the Mike Woodson era begins
It's amazing how simple the Woodson era has been. The Knicks got back to the basics—suddenly defense mattered. Carmelo was still doing Carmelo things, only now with Jeremy Lin out they became a necessity rather than an annoyance. 
What's ironic is that the style the Knicks have used with Woodson is probably what they were destined to use all along. When you spend money on Tyson Chandler you have to actually emphasize defense to get your money's worth. It amazes me that Mike D'Antoni didn't see that. 
It also amazes me that nobody thought to try Carmelo as a power forward before last month. The guy is 6'8'' and stronger than most centers; he's an absolute matchup nightmare to any team that doesn't employ LeBron James. 
The way Carmelo played during that stretch was probably the best basketball of his career, but the sad thing is it didn't come as some sort of greater evolution as a player. He was doing the exact same things he'd always done, he was just doing it at a different position.
People love to point to the 1991 season as when Michael Jordan became a team player, and the same goes for Kobe Bryant in 2008—great players finally reaching new heights because they accepted that basketball was a team sport.
And here we were, hailing Carmelo Anthony for playing so well when really, he was just being Carmelo Anthony. You win games in the regular season by being Carmelo Anthony, but you don't win games in the playoffs by being Carmelo Anthony.
The Knicks had half of the equation down, and its defense was playing so well that they really thought they had a chance to beat the Heat. The problem was that they needed the whole equation. We thought that was the case, but the Heat exposed the Carmelo problem. 
They dared him to beat them. The more Carmelo shot, the more alienated his teammates would feel. Carmelo tried to play hero ball and couldn't do it, and as a result his teammates couldn't get into the flow of the game either. That's why the Knicks lost. 
However, it's you can't blame Woodson for that. He played the cards he was dealt, and it's not his fault he got a bad hand. Carmelo was his only way to score, especially when the injuries kept piling up. He was just doing what any coach would: giving the ball to his star. 
That's why I think Woodson deserves the full-time job. He took a team riddled with injuries and made it win. He not only got Carmelo to play defense, but he got everyone else too as well. He maximized what he had available to him. That's all you can ask from a coach. 
Season six: next year
Call me crazy, but I'm feeling pretty optimistic about next year. 
Not many teams can match a four-man core of Carmelo Anthony, Amar'e Stoudemire, Tyson Chandler and Jeremy Lin. 
There are issues, of course. Will Woodson actually get the job? Are the free agents not named Lin coming back? Can Amar'e and Carmelo coexist?
That last question is the key, and honestly I think they can, but the burden falls on 'Melo. He needs to realize being a star means more than being what he has been so far. If he's the type of guy who can lead a team to a championship, then it'll be on him to make this work. That's what the greats do. 
It'll be a long couple of months following a particularly bitter loss to Miami, but next year will come, and the Knicks will be ready. Hopefully instead of five up-and-down seasons they'll deliver one great one.