The 50 Gnarliest Pictures in Sports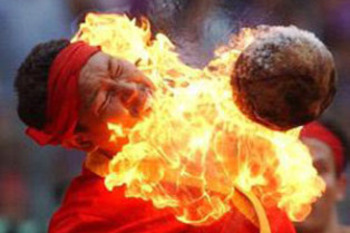 Image via fineartphotographysite.com
Picture a chilly late afternoon on the slopes, snowflakes fluttering and birds sporadically chirping. As you cruise through the snowy serenity at intense speeds and prepare to launch off the upcoming ramp into the abyss, only one thing runs through your mind. Extreme.
But you've been down this road before, and you're set to surpass radical and go far beyond any insane trick performed in the past. Extreme doesn't quite cut it. No, you're headed for the pinnacle of greatness. We like to call it gnarliness.
Ok so perhaps the term gnarliness has yet to reach an actual dictionary, but you get the point.
We're set to look at the 50 gnarliest pictures of athletes truly defying gravity and eclipsing extreme.
Blonde manes and rebellious verbs like "frothing" and "bro-ing out" aren't required in gnarlyville.
But some epic tunes are.
50. Human Art of Flying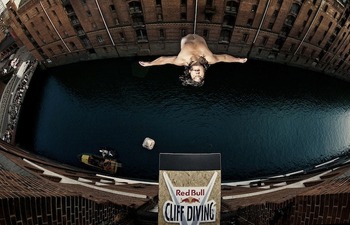 Image via mymodernmet.com
So maybe Red Bull doesn't give you wings, but it certainly gives you courage.
49. Tundrous Surroundings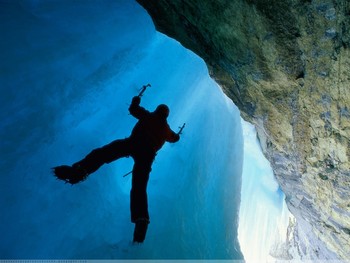 Image via dream-wallpaper.com
It's clear at this point he's frozen in time...call for backup.
48. Teamwork Makes the Dream Work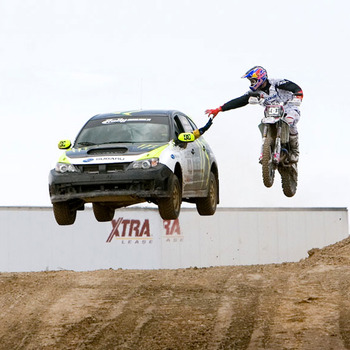 Image via dailyfreshproduce.com
Bro, you forgot your break pads.

47. The Rooney Tunes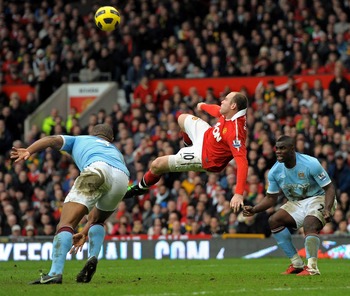 Image via goal.blogs.nytimes.com
The stunning bicycle kick perfected by Wayne Rooney himself. He will not be stopped.
46. Free Fallin'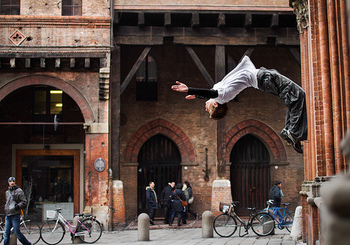 Image via flickrhivemind.net
Enjoying the intricate architecture one backflip at a time.
45. Deep Green Sea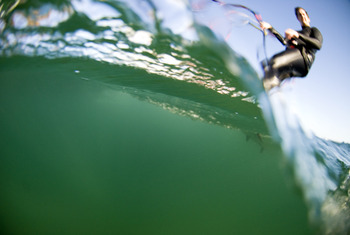 Image via tidalstock.wordpress.com
Jaws finally shares his side of the story.
44. Trampling the Competition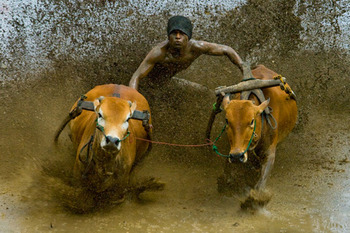 Image via unrealitymag.com
Just another day at the office for this bull rider. We expect he's got a dentist appointment.
43. Trailing Greatness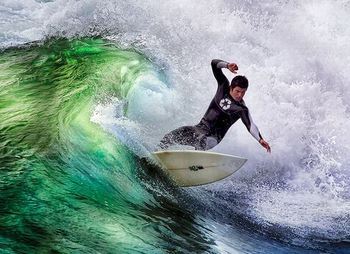 Image via belugerinstudios.com
Forked between immortality and failure. An epic moment captured.
42. Testing the Wind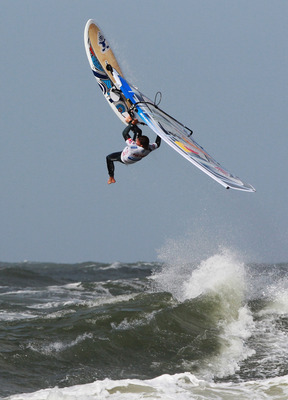 Image via tampabay.com
For that one moment, he felt on top of the world.
And then came the epic splash.
41. Preparing for Battle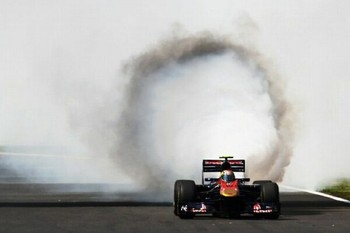 Image via piximus.net
Just offering his competitors a path to follow.
40. Flipping and Dipping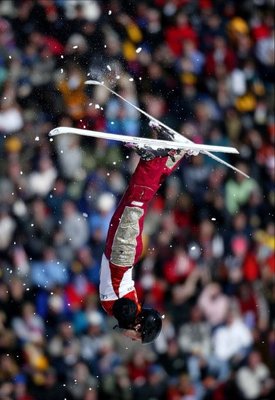 Image via funzu.com
A new and possibly more effective form of warfare.
39. Old School Rugby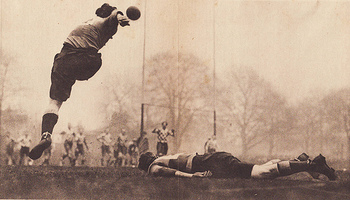 Image via rugby-pioneers.blogs.com
Pig-bladder perfection circa 1925.
Synthetic rubber has taken over today's rugby balls.
38. A Glorious Ending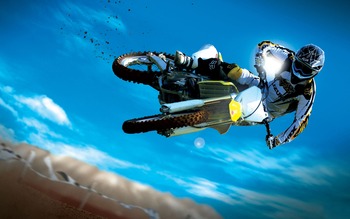 Image via explow.com
As the dirt scampers away and the muddy terrain braces for impact, one driver remains focused on the finish line.
37. Boarding the Wake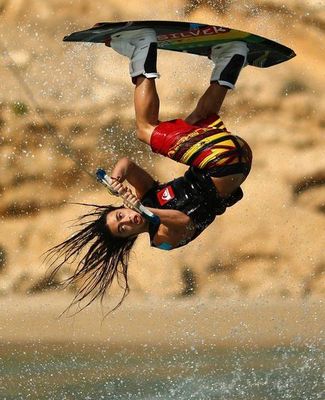 Image via dumpaday.com
Solid form, 10s all around.
36. Shiny Descent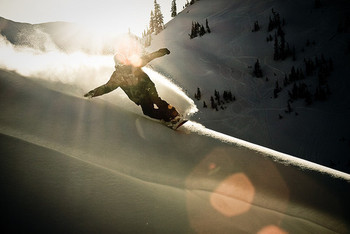 Image via thechive.com
A slim reflection makes the shaving of the mountain seem almost natural.
35. The Speed of Soccer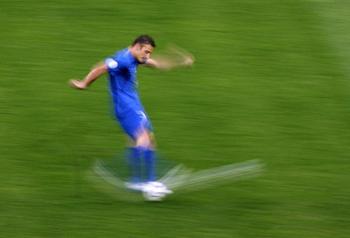 Image via thomsonreuters.com
Seems like the workings of an epic victory dance.
34. Dabbling in Greatness
Image via thedesignwork.com
When he kiteboards, the wind is always at his back.
He is the most interesting man in the world.
33. The Beauty of Basketball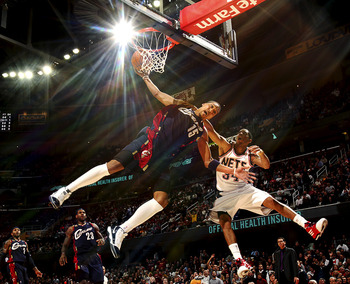 Image via newshopper.sulekha.com
Who knew flagrant fouls could be so epic?
32. In-Flight Amenities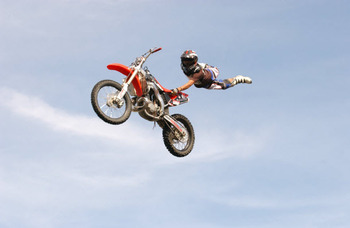 Image via coloredwall.com
That's certainly another way to travel.
31. The Bengal Leap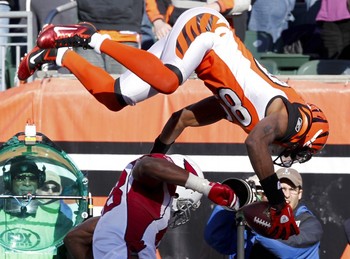 Image via 6magazineonline.com
As Jerome Simpson defied gravity, we quickly reached for the replay button.
30. A Carolina Delicacy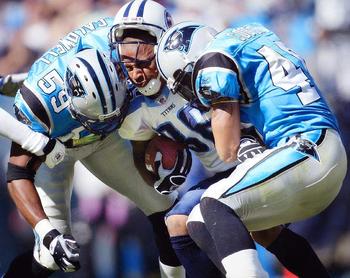 Image via borges252art.blogspot.com
Footlong club with lettuce, tomato, onions, swiss and Titan. Please and thank you.
29. Living on a Prayer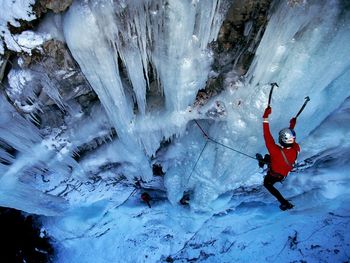 Image via ayvain.com
Almost there, just a mile to go.
28. Eclipsing the Norm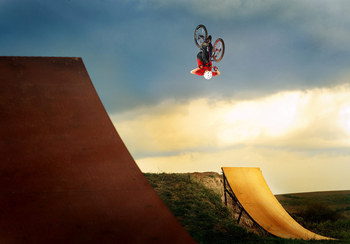 Image via sports-planit.blogspot.com
OK, let's see. Picked up the dry cleaning? Check. Went grocery shopping? Check. Do a triple backflip and land 125 feet from the takeoff ramp? Check.
27. Collective Brilliance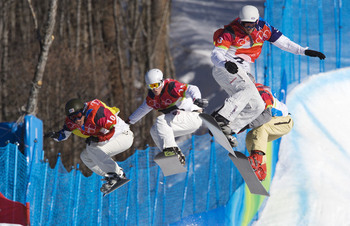 Image via topdesignmag.com
26. A Brazilian Bike Ride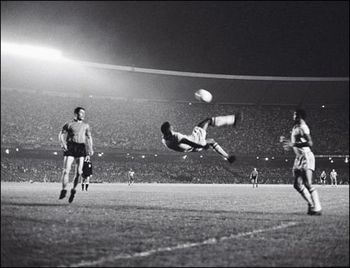 Image via netbrawl.com
Pele's unforgettable prowess is far from old news.
25. Taking a Second Look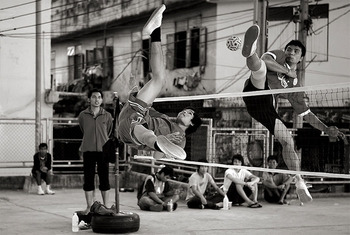 Image via webdesignledger.com
More vibrant than most color-filled photographs. Embrace the violent subtlety.
24. Sky Is the Ceiling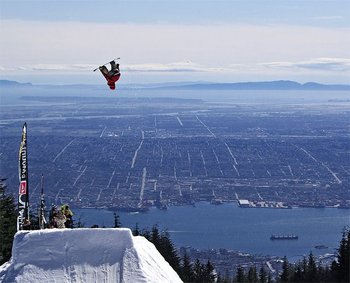 Image via padruu.wordpress.com
23. Death Race
Image via realitypod.com
Cell phone and wallet? Check. iPod? Check. Parachute? Uh oh.
22. MJ's Gift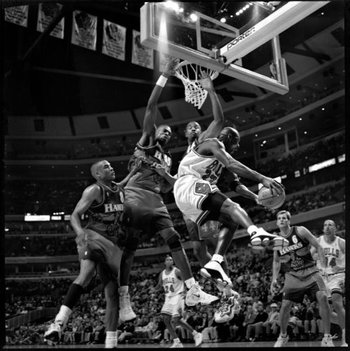 Image via thechive.com
Few possessed vision comparable to the man known simply as Air Jordan.
21. Soaring Towards Insanity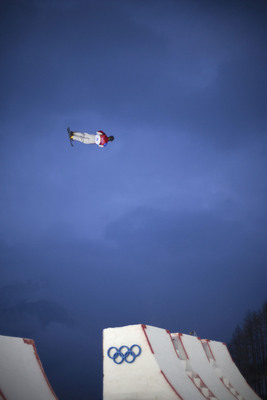 Image via topdesignmag.com
Just a man and his skis. That's all.
20. Changing Atmospheres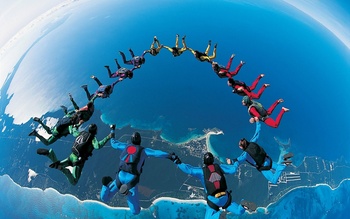 Image via freecodesource.com
Each daredevil can feel the skin escaping their face, flopping for freedom.
19. Calming the Wilderness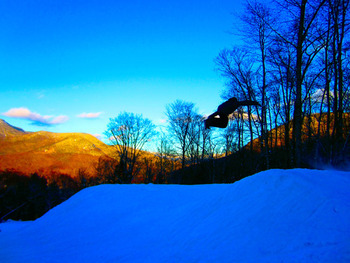 Image via snowboardermag.com
18. Scratching the Surface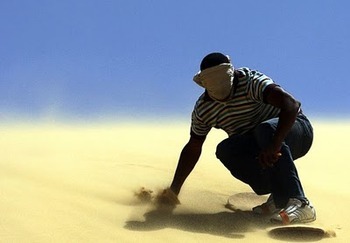 Image via saturnic.livejournal.com
This sandboarding phenomenon continues to intrigue us in the sandless crevices of the world.
17. The Ultimate Proposal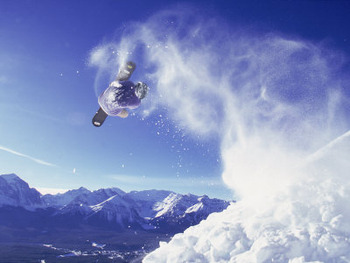 Image via art.com
On second thought, the scripted snow reads madness.
16. For the Love of Fire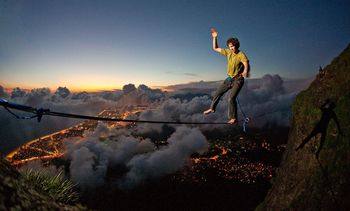 Image via piximus.net
If only his girlfriend didn't live directly across the treacherous volcano down the block, this would be so much easier.
15. Jumping for Joy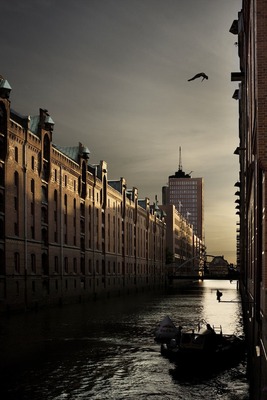 Image via sportslife7.blogspot.com
Easily the most stunning tour this guy's ever been on.
14. Newton's Law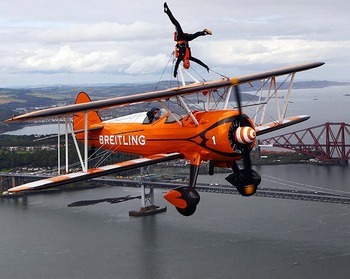 Image via thebeautyofsports.tumblr.com
Gymnastics off a speeding plane. We can only hope the Olympic committee is making some phone calls right about now.
13. The Man, the Legend, the Ichiro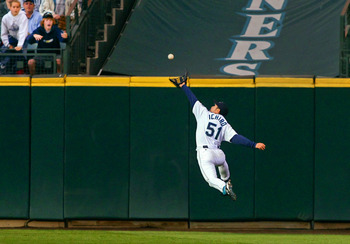 Image via redboxpictures.com
Willie Mays would applaud this performance.
12. Messing with Fate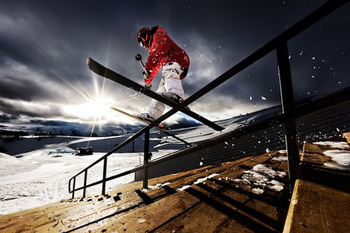 Image via tristanshu.com
11. The Black and White Phenomenon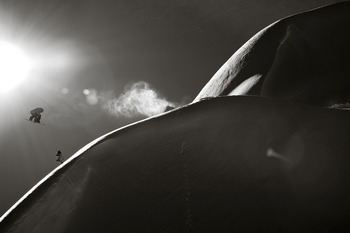 Image via snowboardermag.com
Ok Jim, let's try that one more time. But with a smile please.
10. Becoming One with Nature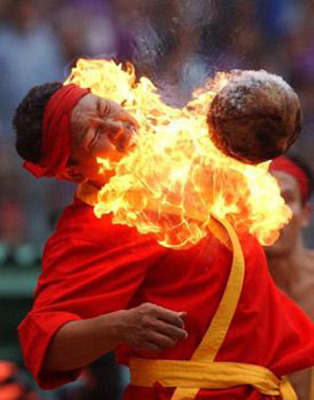 Image via fineartphotographysite.com
He seems to be enjoying himself.
9. A Walk on the Wild Side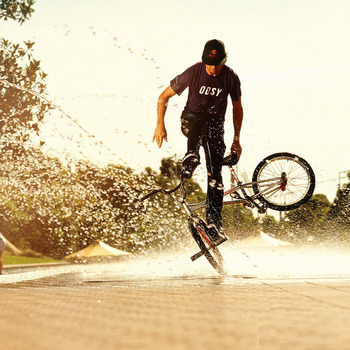 Image via ipad-wallpapers.us
Walking on water is so last year.
8. Reaching the Pinnacle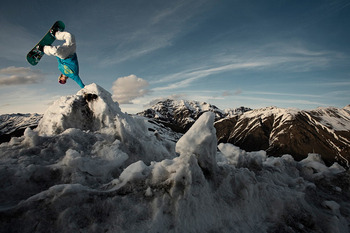 Image via mlpics.de
Laughing down on all those who doubted him. Inches away from the clouds.
7. Music Makes You Luge Control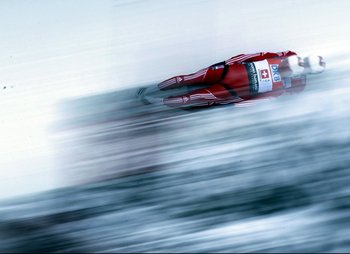 Image via huffingtonpost.com
Beautiful and chaotic, very reflective of postmodern athletics.
6. A Day in the Life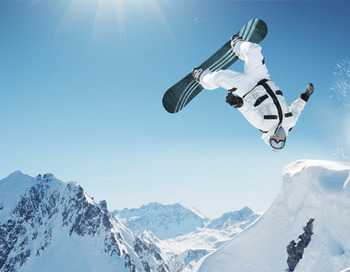 Image via onebigphoto.com
Mixing calm serenity with natural greatness produces perfection. Nicely done.
5. Slicing and Dicing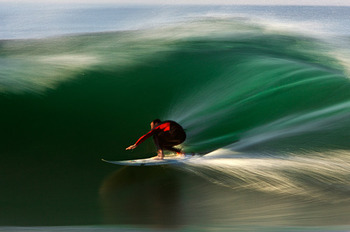 Image via photosidea.com
Those waves never had a chance.
4. The Art of Free Running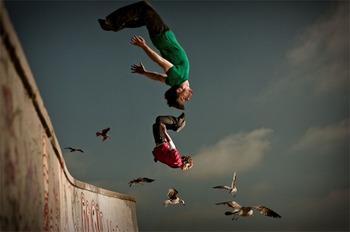 Image via boudoirpieces.blogspot.com
Seagulls can fly, sure, but humans can parkour. Take that!
3. Luging a Grip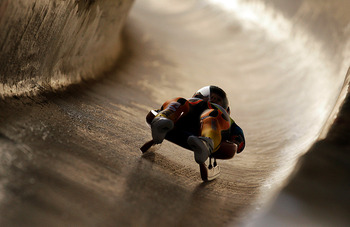 Image via designfloat.com
Thankfully Junior got a ride to school today. A calm, whining-free luge ride to the office.
2. Dr. Seuss' Dream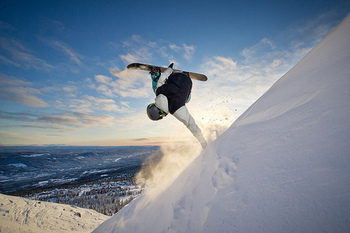 Image via taringa.net
Maybe if the Grinch traveled to Whoville, he'd have been a legend.
1. City of Sandy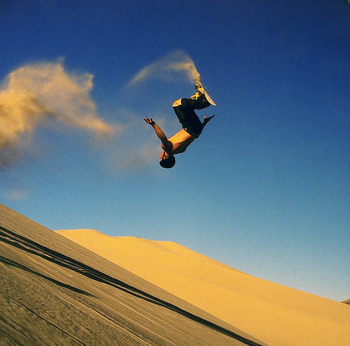 Image via theadventuretravelsite.com
Just a casual ride to the supermarket across treacherous dunes and salty pastures.
Carrying the groceries back should be interesting.
Keep Reading