Atletico Madrid vs. Athletic Bilbao: 6 Things Learned from Europa League Final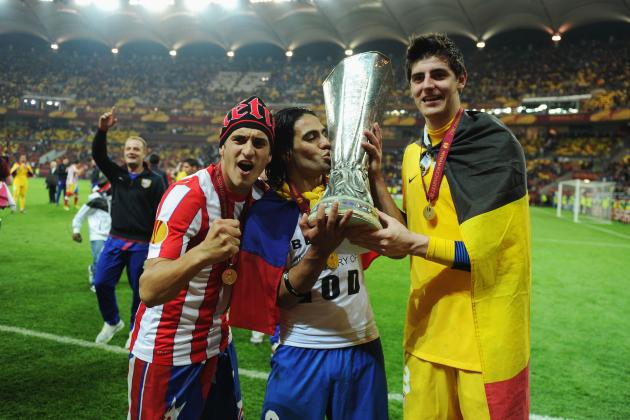 Michael Regan/Getty Images

Atletico Madrid took the Europa League title home from Bucharest with a 3-0 win over Athletic Bilbao on Wednesday night.
Radamel Falcao's brace got things started on the right foot for Madrid. His two goals came on what were very nearly his only two touches of the opening period.
Bilbao chased the game in the second half as Diego Simeone's team was content to sit back and defend their lead. But despite being gifted the ball, the Basque side were unable to produce any significant danger of a comeback.
Atletico midfielder Diego finished the night's scoring late in the second half to make it two out of the last three for his club in Europe's second-tier championship.
Here's what we learned on the night.
Begin Slideshow

»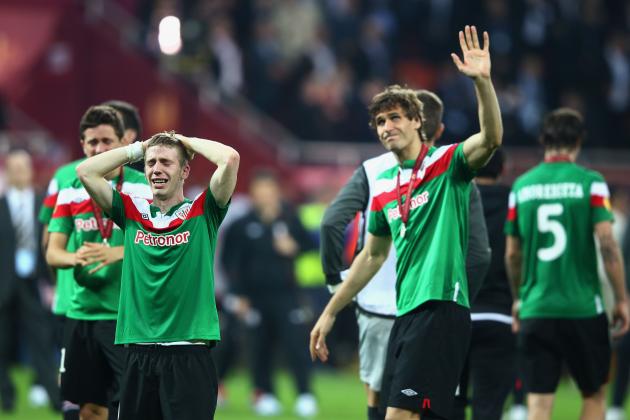 Alex Grimm/Getty Images

After they tore through Manchester United twice, those unfamiliar with La Liga could be forgiven for assuming that Athletic Bilbao regularly demonstrate the same form domestically that they brought to bear on the Red Devils.
But after watching Wednesday's final, you would be much less surprised to find out they sit a modest ninth in the table having scored the same number of goals as they've conceded this season and lost as many as they've won.
The fact is, Bilbao are a very talented but very young team, and they play like a young team. World beaters one week, not so much the next.
They looked a lot like the finished product in dismissing Sir Alex Ferguson from the competition, but the truth is a much more mixed bag.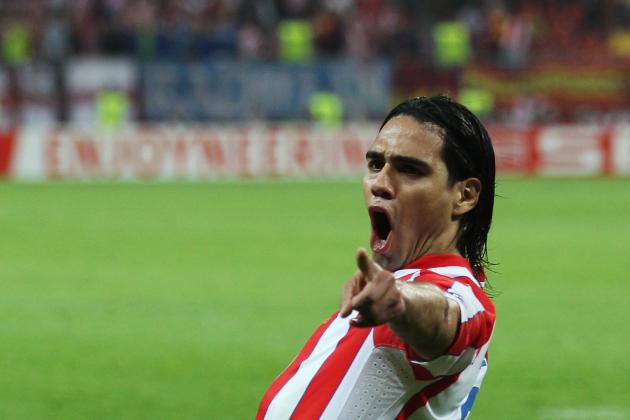 Clive Rose/Getty Images

Atletico Madrid forward Radamel Falcao is quite simply too good for this competition. He led the tournament in scoring last year with Porto and again this year with Atletico.
It's not enough for you to know that he scored two goals tonight. What's important for you to know is that on each occasion, he was so deft of touch and sure of foot that he left a defender falling to the ground as he finished his chance.
Falcao might not just be too good for the Europa League; he might simply be too good for Atletico Madrid. He belongs in the Champions League. If his current club cannot give him that chance, it's only a matter of time before another club will.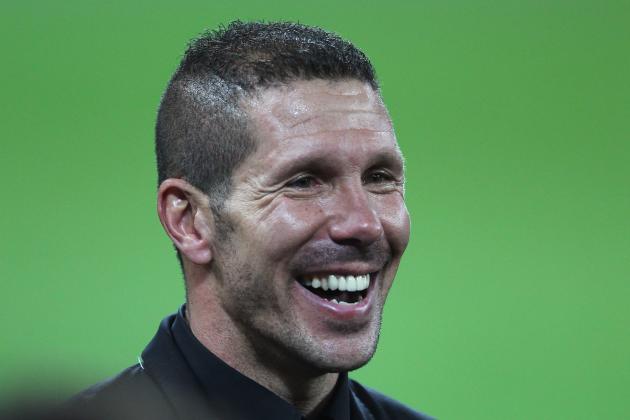 Clive Rose/Getty Images

No one knew quite what to expect when Diego Simeone took over the reins at Atletico midway through this season.
The team had won just five times in La Liga, and everyone figured at least it couldn't get worse.
Low expectations to say the least.
But since Simeone began stalking the sidelines at Christmas, the team has lost just five times in any competition. They've shot up the standings in La Liga and have a chance to grab the final Champions League place.
Now Simeone has his first trophy. Is it too early to wonder if he might be Atletico's Pep Guardiola? Probably.
But I'll admit the thought has crossed my mind.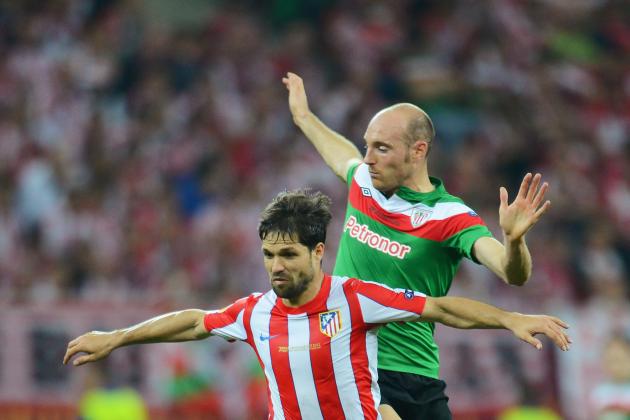 Shaun Botterill/Getty Images

It wouldn't be unfair to criticize Bilbao's defense on all three goals.
Falcao's first was a moment of genius, but the Bilbao defense stood off and gave him the room to get his curler off.
His second came as a result of madness at the back for Marcelo Bielsa's team.
And Diego waltzed virtually unmolested through the center of the green shirts for the third.
For all their slick passing and smooth interchange in possession, Bilbao must drastically improve on the other half of their game.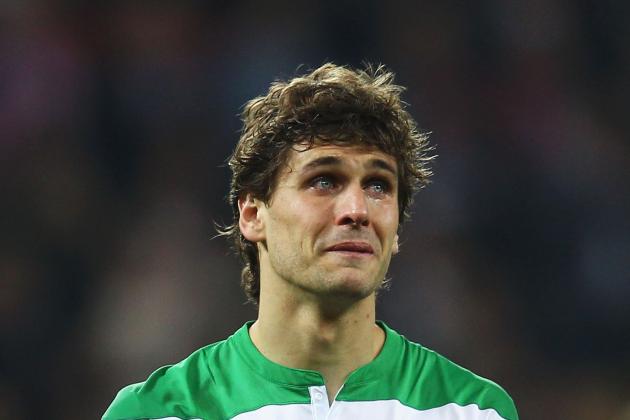 Alex Grimm/Getty Images

When you stand almost 6'4", it's hard to go missing on a football pitch.
But Fernando Llorente managed it for the vast majority of Wednesday's match.
The big striker was presented with a couple of nice chances in the first half but turned down the opportunity to make a game of things.
After those early frustrations, Llorente was hardly involved and could have been withdrawn at any point during the second half without anyone batting an eye.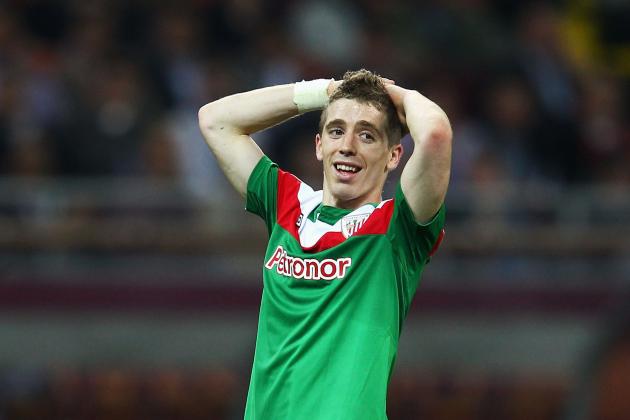 Alex Grimm/Getty Images

It wasn't Barcelona vs. Chelsea, but Athletic Bilbao had plenty of the ball Wednesday night. They enjoyed 60-percent possession over more than 90 minutes.
But they made precious little use of it.
Bilbao passed around in their midfield a bit, switched the ball through their defense a bit and generally kept the ball far, far away from any position where it might be practical to score from.
Meanwhile, when Atletico Madrid touched the ball they immediately cut at the heart of the Bilbao defense.
That got Atletico the Europa League trophy. We saw what all that possession got Bilbao.