NHL Playoffs 2012: The 25 Most Clutch Players in Playoff History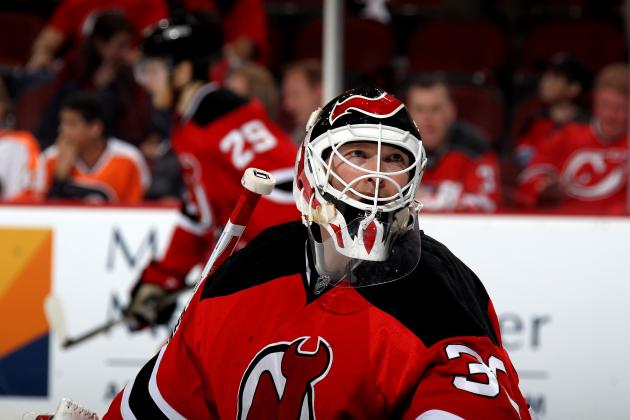 Bruce Bennett/Getty Images

The clutch player is a player that you know, when the game is on the line, will deliver. There will be no butterflies, no nervous beads of sweet on the forehead, there will only be pure concentration and commitment, a will to win and no doubt that success will come.
Sometimes the clutch player will be a scorer, sometimes a rock between the pipes, sometimes a calming leader, but always a player you know will jump over the boards and willingly take the ice when everything is on the line.
What follows are the top 25 clutch players in NHL playoff history.
Begin Slideshow

»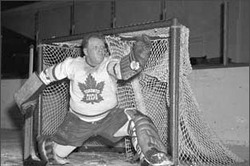 Turk Broda played in 101 playoff games for the Toronto Maple Leafs compiling a record of 60-39 while posting a goals against average of 1.98. He was between the pipes for five Stanley Cup victories. That GAA ranks him ninth overall in the NHL playoff history.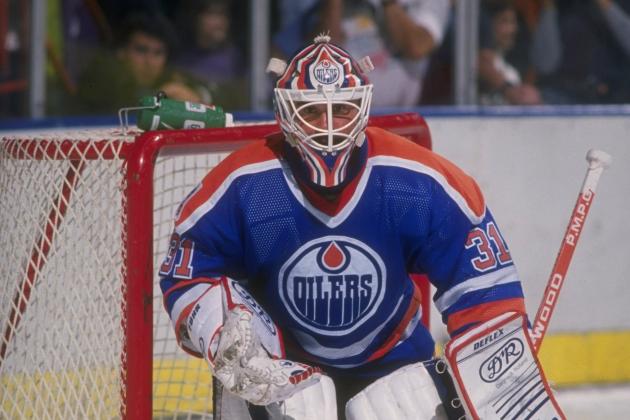 Mike Powell/Getty Images

Playing for the Edmonton Oilers, Grant Fuhr had one hell of a team playing in front of him, but that does not lessen his accomplishments one bit.
Fuhr ranks third all time in playoff wins behind only Martin Brodeur and Patrick Roy. To go along with those 92 wins were five Stanley Cups.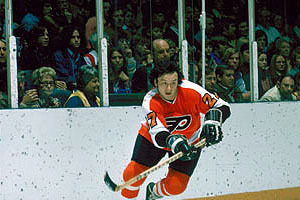 For one shining playoff year, the name Reggie Leach was synonymous with sniper. During the Philadelphia Flyers' run to the 1976 Stanley Cup Finals, Leach scored 19 goals, an NHL record he shares with the Edmonton Oilers' Jari Kurri. However Leach netted his 19 in two less games.
Leach would also claim the Conn Smythe trophy that season.
Leach would never again come close to that number of goals in the playoffs, his next highest goal scoring total being nine in 19 games for the 1980 Flyers.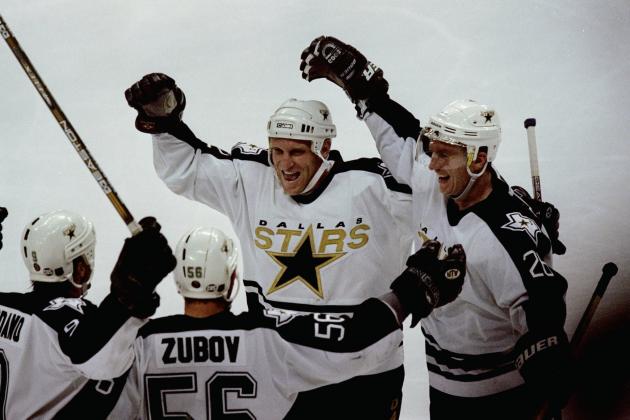 Stephen Dunn/Getty Images

While Brett Hull is probably most famous for his controversial Stanley Cup winning goal with the Dallas Stars, that one moment should not be used to define him as a player.
During his career Hull played in 202 playoff games, netting 103 goals, 24 of which were game-winners. Those numbers put "The Golden Brett" among some elevated company, as only Wayne Gretzky, Mark Messier and Jari Kurri have scored more playoff goals in a career. As far as his game winners, his 24 tie him for first overall with Gretzky.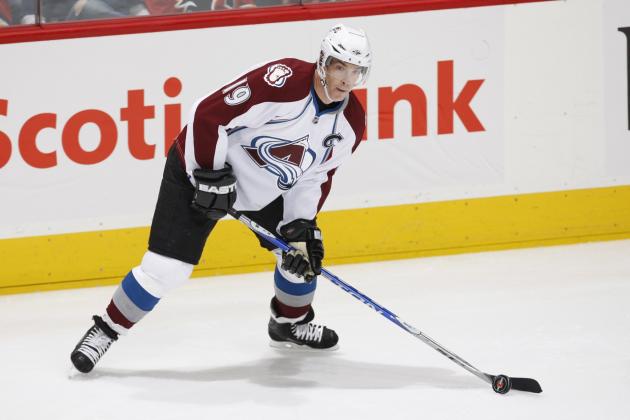 Dale MacMillan/Getty Images

Joe Sakic captained the Quebec/Colorado franchise from 1992 through 2009 and is widely recognized, along with longtime Detroit Red Wings captain Steve Yzerman as one of the greatest leaders of his generation.
Sakic was a quiet leader, leading his team by example and one example he provided throughout the 172 games he played in the playoffs was that he was adept at scoring. This fact was most pronounced during the 1996 Stanley Cup finals when Sakic netted six game-winning goals on the way to earning the Conn Smythe Trophy as well as the first Cup for the franchise.
Other notable playoff achievements from Sakic include his 19 game-winning goals, placing him second all time and his eight overtime goals place him first all time.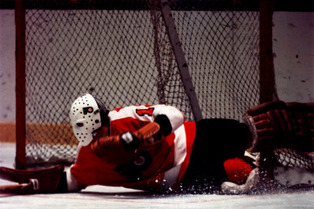 If one watched the Flyers vs. Rangers alumni game during this year's Winter Classic festivities it was clearly evident how beloved Bernie Parent is among the Philadelphia Flyers faithful.
Parent played only a few minutes, but when he took the ice the crowd erupted and when Ron Duguay broke in one on one on Bernie and lobbed one into Bernie's pads you would have thought he had made the Stanley Cup winning save.
Parent was a rock for the Flyers during their Broad Street Bullies heyday, winning two consecutive Conn Smythe Trophies in 1974 and '75.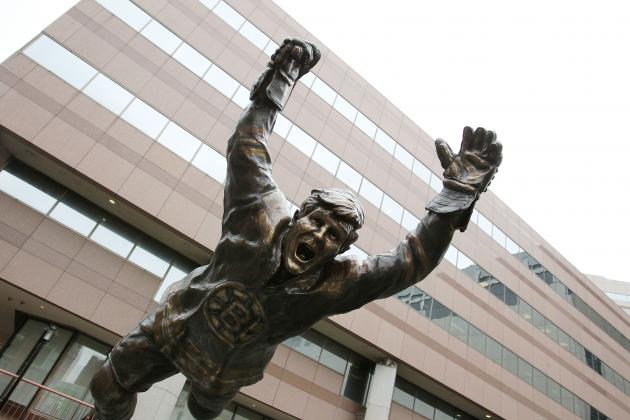 Bruce Bennett/Getty Images

In his playoff career Bobby Orr only scored nine playoff goals; it just so happens that two of those goals were Stanley Cup winners. Not too shabby if you go by percentages.
Those nine goals rank him third all-time in playoff goal scoring by a defenseman. His 19 assists during the playoffs rank him fourth as far as defensemen go.
Orr was, without a doubt, the most exciting defenseman to ever lace up a pair of skates, forever changing the way the game was played.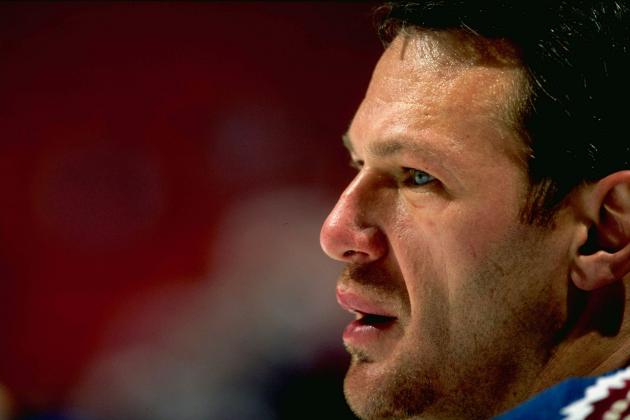 Al Bello/Getty Images

Claude Lemieux was one of those players that you hated when he played for the opposition, but loved if he was on the team that you supported.
Lemieux was one grinding player that wanted nothing more than to win and if it took some (alright a lot) of rule breaking and getting under the skin of the opposition to do it, so be it. He was a winner, playing on four Stanley Cup championship teams and winning the Conn Smythe once.
Winner was not always the first adjective that came to mind if Lemieux was on the team you were rooting against, but to deny that he brought something to the teams he played for would be denying a fact.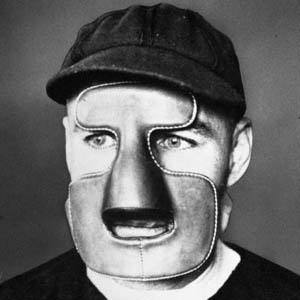 One of the most dominant players in the early days of the NHL, Benedict would win four Stanley Cups during his career. He was the first goaltender to win the Cup for two different teams and his three shutouts in four games to give him a .75 goals against average during the 1926 Cup series are numbers that many never be bested.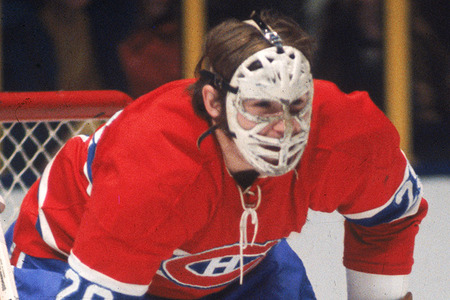 Ken Dryden only played in parts of eight NHL seasons, but in those eight seasons he was able to take home six Stanley Cups and one Conn Smythe Trophy.
His playoff record while playing between the pipes for the Montreal Canadiens was 80-32, giving him a winning percentage of .714; by comparison Patrick Roy's playoff winning percentage was .611.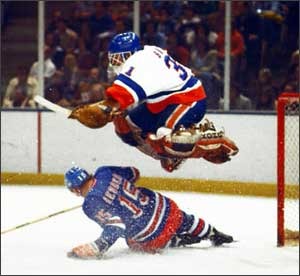 Billy Smith was a competitor—just ask any opposition player that was foolish enough to get near his crease. Smith, playing for the NY Islanders during their dynasty years was also a winner, racking up a playoff record of 88 and 36 and leading the Islanders to the Stanley Cup in four consecutive seasons, claiming the Conn Smythe once during that run.
A feared and skilled goalkeeper, Smith will never be forgotten by anyone that ever witnessed him play.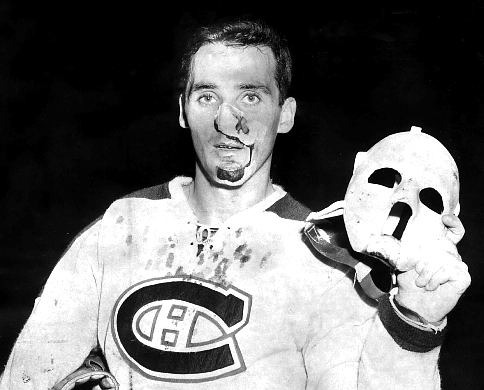 Jacques Plante may be best remembered as the goalie that revolutionized the mask, but he should also be recognized for the fact that between 1956 and 1960 he delivered five consecutive Stanley Cups to Montreal as well as earning himself five consecutive Vezina trophies as the best goaltender in the NHL.
Plante's five year run may be the single most impressive stretch a goaltender ever had.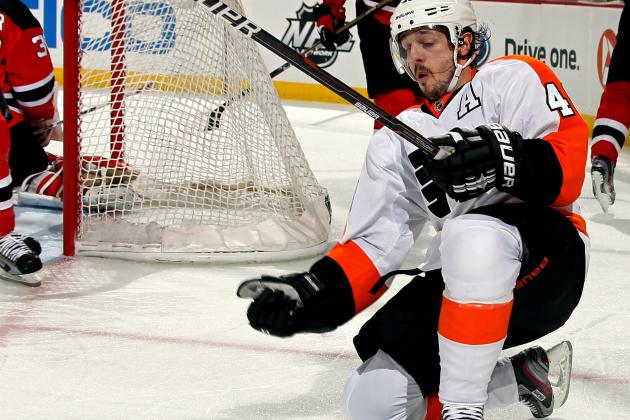 Bruce Bennett/Getty Images

Danny Briere is the quintessential playoff competitor. His regular season numbers make one wonder how he can justify his contract, but when the playoffs come around he comes to life. In 813 regular season games he has scored 643 points. In the playoffs he has played 108 games and scored 109 points.
There are very few teams that would not pay his salary just to get the playoff production he has delivered over his career.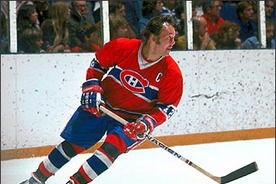 Yvan "The Roadrunner" Cournoyer would captain the Montreal Canadiens from 1975-79, winning the Stanley Cup during each of the seasons he was captain. In total he would play on 10 Cup winning teams, winning the Conn Smythe in 1973 when he scored 25 points in 17 games.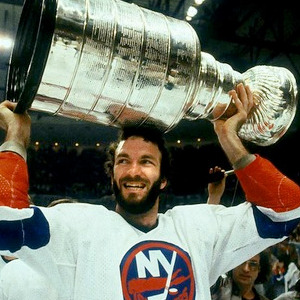 Ken Morrow played in 550 regular season games, scoring 17 goals and 105 points. During the playoffs, Morrow would suit up for 127 games and score 11 goals, three of which were game-winners, one more than his regular season total of two game-winners.
In short, Morrow didn't always score, but when he did, he made sure that it counted.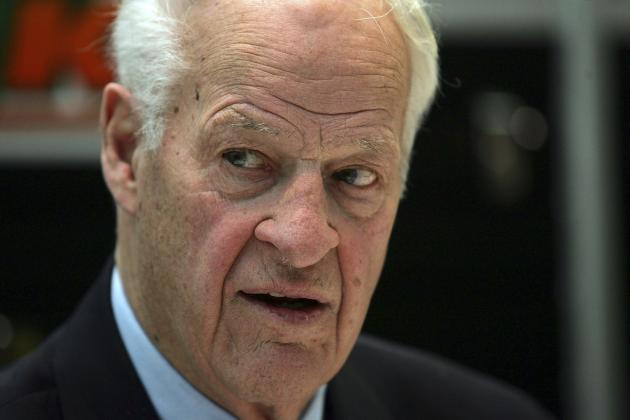 Ronald Martinez/Getty Images

One could argue (wrongly) that Gordie Howe's numbers were inflated due to his longevity, but one thing that cannot be argued is you wanted Howe on the ice for your team. A fearsome competitor that was as skilled as he was tough, Howe was the player that all NHL players wanted to be before Wayne Gretzky was even born.
Howe would win the Stanley Cup four times, with his most dominating performance coming during the 1955 season when he would score 20 points in a mere 11 games. That season would be the last Cup he would win.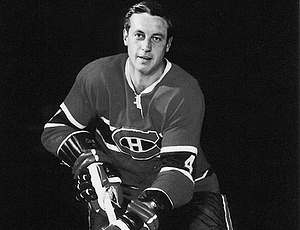 Jean Béliveau played parts of 20 seasons in the NHL, capturing the Stanley Cup 10 times while also becoming the first player to ever receive the Conn Smythe Trophy when he scored 16 point in 13 games for the Canadiens.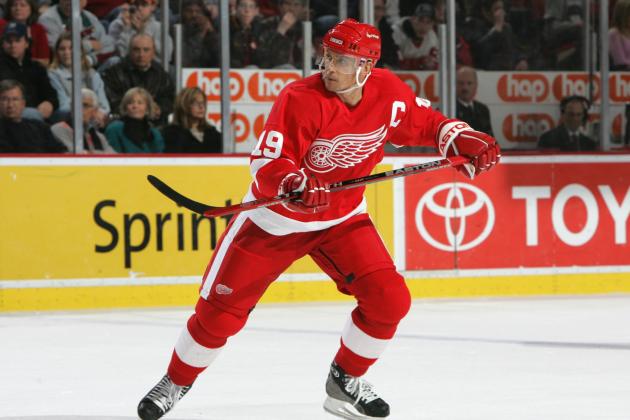 Bruce Bennett/Getty Images

If one were to poll hockey fans and pundits on the best leaders in NHL history, there's no doubt that one Steve Yzerman would reside near the top of the list.
Yzerman captained the Detroit Red Wings from 1986 through 2006, taking the team to Stanley Cup victory three times.
Yzerman played in 196 playoff games during his career, putting up 185 points, earning the 1998 Conn Smythe award.
Bruce Bennett/Getty Images

If one was to look through the goaltending record books, one name will show up again and again: Martin Brodeur. Broduer's career may be winding down, but when the game was on the line during the the 1990's and the early part of this decade there was no other goalkeeper that a team would want between the pipes.
Brodeur doesn't possess as many playoff records as Patrick Roy, but he does have his share, most notably taking sole possession of the shutout record this season when he recorded his 24th career playoff whitewash. He also holds the record for shutouts in a single playoff year, recording seven in 24 games during the 2003 playoffs.
Mike Bossy was one of those players that believed in himself more than anyone else did. He wasn't the biggest player, he wasn't the fastest player, but during his injury-shortened career, he became one of the best players.
Bossy would win the Stanley Cup four times while playing with the NY Islanders and during the series in 1981, 1982 and 1983 he would score 17 goals each year, nearing, but never surpassing the record of 19 set by Reggie Leach during the 1976 playoffs.
Bossy's seven goals in four games during the 1982 finals rank him third for most goals in one series.
The Islanders' superstar's career goals per game average in the playoffs is .659, second only to Mario Lemieux.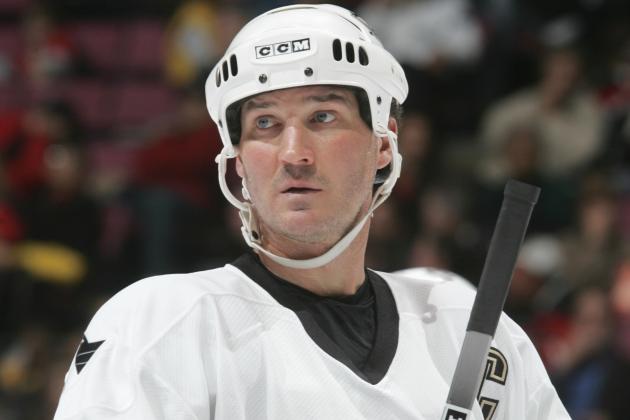 Jim McIsaac/Getty Images

Mario Lemieux's career is one of those "what could have been if only" careers we sometimes see in sports. Plagued by injuries and then stricken with cancer we never really got the opportunity to see just how great he could have been. Sure, there were glimpses, but if fully healthy, one has to wonder if he, instead of Wayne Gretzky, would now be known as the best player to ever play the game.
Lemieux was magic when the puck was on his stick: no player in the history of the game has averaged more goals per game during than Lemieux's .710. The current active leader in that category is Alex Ovechkin at .60.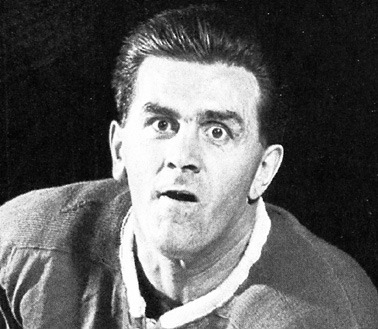 Maurice "The Rocket" Richard was the first NHL player to net 50 goals in 50 games, the first real superstar that the NHL had ever seen, setting the bar for every player that would follow.
During his career he would win the Cup eight times, scoring 82 goals in 132 playoff games, a number that still has him in the top 10 in playoff goal scoring more than 50 years after his retirement.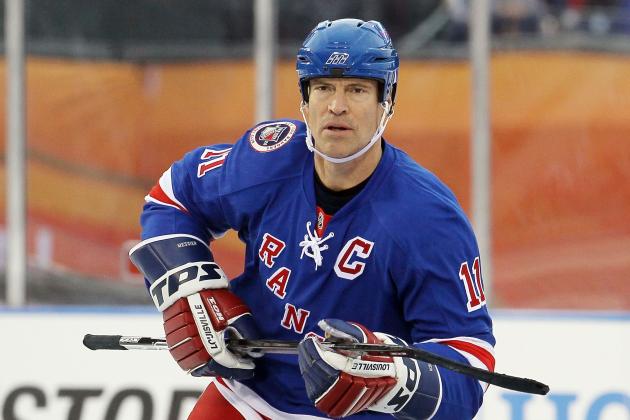 Jim McIsaac/Getty Images

Widely recognized as the greatest leader to ever play in the NHL, Mark Messier is best known for three things: "the stare," "the guarantee" and delivering Lord Stanley's Cup to NYC.
As a leader Messier just had to affix that steely eyed gaze on an under-performing teammate and they knew that they had better pick things up the next time they took a shift.
As far as "the guarantee," that came with the Rangers down three games to two to the New Jersey Devils during the 1994 Eastern Conference Finals. Messier told the press that the Rangers would win game six and true to his word the team won with Messier delivering a hat trick.
That same year Messier would lead the Rangers to their first Stanley Cup victory since 1940.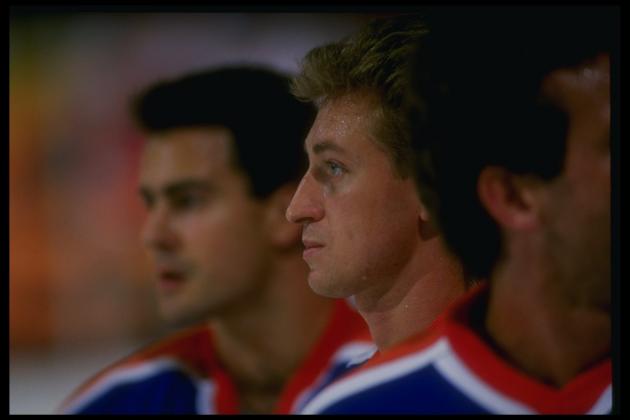 Getty Images/Getty Images

There's so much to say about Gretzky, that books could and have been written on his exploits. So instead of rehashing everything about his career, I will just present some of his records for you to try and absorb:
Most playoff goals: 122
Most playoff assists: 260
Most playoff points: 382
Most playoff points in one year: 47
Most points in one Cup final series: 13
Gretzky truly was a one of a kind player.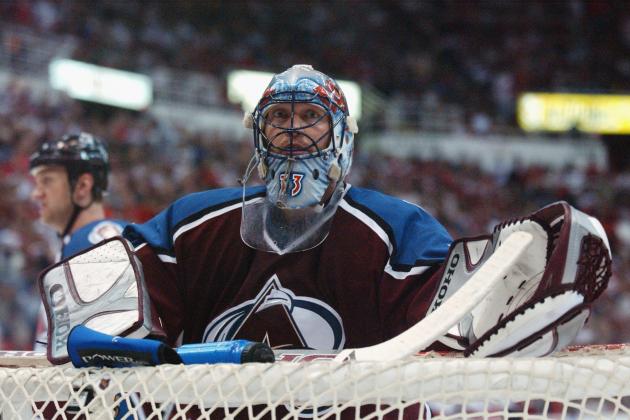 Dave Sandford/Getty Images

Like Gretzky, Patrick Roy's playoff goaltending numbers speak for themselves.
Most playoff games played: 247
Most minutes played: 15,209
Most playoff wins: 151
Most consecutive wins in one season: 11
Stanley Cups: 4
Conn Smythe Trophies: 3
If one was to look up the definition of a "money" goaltender it would be Patrick Roy.