Oklahoma State Football: 3 Freshmen Who Will Start in 2012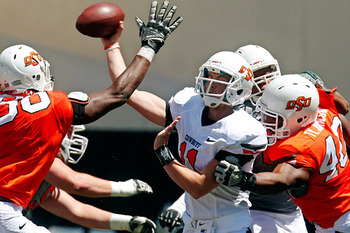 The Oklahoma State Cowboys have had some very nice recruiting classes over the past few seasons. As a result, there are more than a few talented freshman that will be looking to get into the starting roster.
True freshman Wes Lunt has already been named the starter at the quarterback position, and it will be interesting to see who else can rise to the top. This slideshow will highlight a few of those talented players.
Here are three freshmen who will start in 2012.
Wes Lunt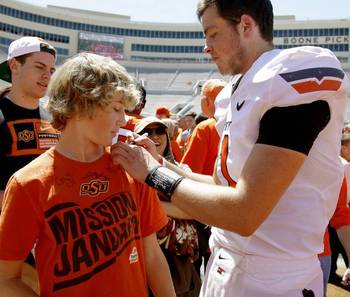 Wes Lunt may be a true freshman, but apparently he's advanced behind his years.
Despite being a decade younger than the Cowboys' last quarterback, Lunt does have tremendous talent. The 6'4", 200-pound Rochester, Illinois native has a rocket arm and can put the ball anywhere he wants it on any play.
He's by far the best passer on the Cowboys' roster, and that's why he's the starter.
Blake Jackson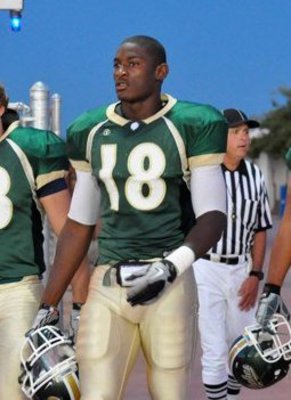 Photo courtesy of Okstate.com
Blake Jackson isn't a freshman, but he sort of is. The tight end/wide receiver is a junior college transfer from Scottsdale Community College.
At 6'4" and 235 pounds, Jackson is a big target. His speed and dexterity make him an ideal inside receiver, and he'll be a nice safety valve for true freshman quarterback Wes Lunt.
Torrance Carr
Photo courtesy of Okstate.com
Torrance Carr would have been a contributor in 2011 had a hand injury not kept him out for the season. Carr redshirted and is now ready to be one of the playmakers in the receiving corps.
A 6'2" wide receiver, Carr is athletic and fast, two qualities that make him very valuable in the Cowboys' fast tempo, pass-happy offense. The Dallas, TX native is also a big guy at 226 pounds, making him an ideal fit at the inside receiver position.
Keep Reading

Oklahoma State Football: Like this team?