7 Scheme Adjustments the New York Jets Should Consider in 2012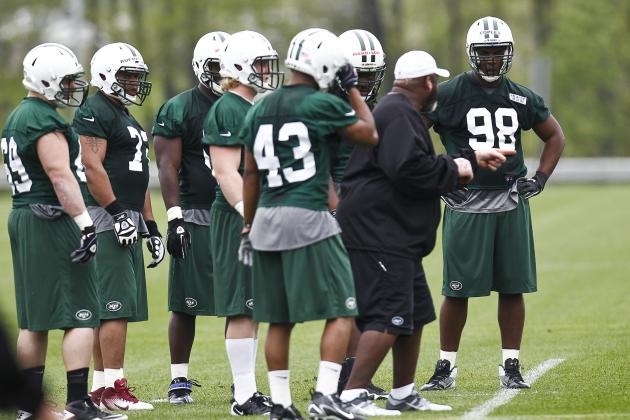 Jeff Zelevansky/Getty Images

As expected, the Jets roster looks vastly different than it did several months ago.
Gone are the older and slower veterans like Plaxico Burress and LaDainian Tomlinson. The Jets placed an emphasis on drafting players with exceptional size and speed measurables, evidenced by their first three selections of the draft.
The Jets will now have more flexibility in terms of what they can do schematically on both sides of the ball. Here are some examples of some new concepts the Jets can use next season.
Begin Slideshow

»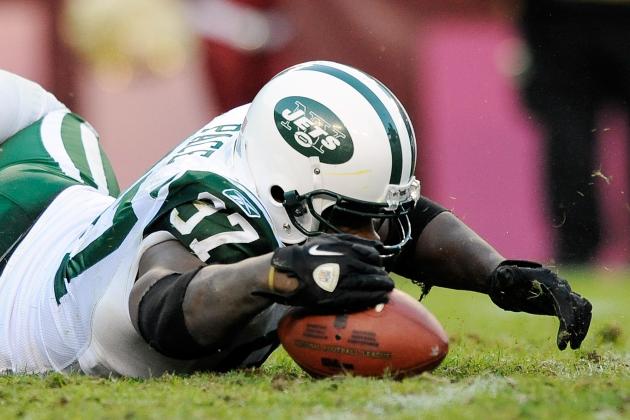 Patrick McDermott/Getty Images

Since signing with the Jets back in 2008, Pace has been a solid player and has battled through a series of injuries. However, there is no hiding the fact that he has disappointed as a pass rusher.
Assuming Quinton Coples is everything the Jets hope he is, he should be kicked outside as a pass rusher with Aaron Maybin on the other side.
Coples and Maybin could not be more different in terms of style; Coples relies on his length and brute strength, while Maybin prefers to run around tackles.
The combination of two completely different players opposite each other would cause a lot of problems for opposing offensive lines.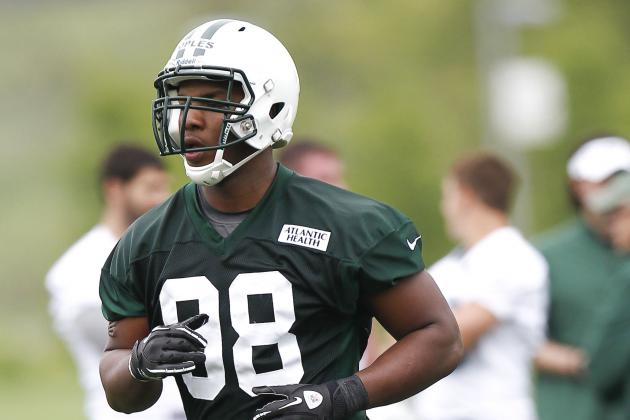 Jeff Zelevansky/Getty Images

Even though the Jets technically play a 3-4 defense, it is actually a mix of 3-4, 4-3, and 46 concepts to comprise the most multiple defense in football.
Meanwhile, Coples has great scheme versatility. Although he will be listed as a 5-technique in a 3-4, the Jets will use him in just about every position on the defensive front seven. In particular, the Jets will want him to apply interior pressure.
When the Jets get into 4-3 looks or sub packages, Coples can move from his 5-technique position to a 3-technique, which is an ideal alignment for penetration through the "B" gap.
Coples actually played defensive tackle during his junior season, and he actually had more sacks from the interior than when he was moved to defensive end the following season.
A lot has been made about the Jets' need for an edge rusher, but the truth is that interior pressure is much more effective because the quarterback has nowhere to step up into the pocket. With nowhere to step up, Maybin will close quickly on stranded quarterbacks.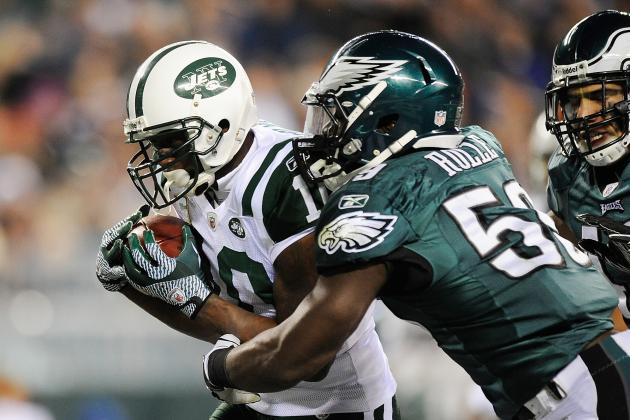 Patrick McDermott/Getty Images

During the Schottenheimer era, the five-yard slant has been a staple of his mediocre passing offense.
While it can come in handy catching defenses off guard to get a quick first down, the Jets grossly overused it last season. As the season went along, opponents were keying on the tendency, which led to a lot of pass breakups and turnovers.
I think I speak for a lot of Jets faithful when I say that the unhealthy obsession with the short slant needs to end. I expect Tony Sparano to adjust accordingly and use deeper routes to pick up bigger chunks of yards.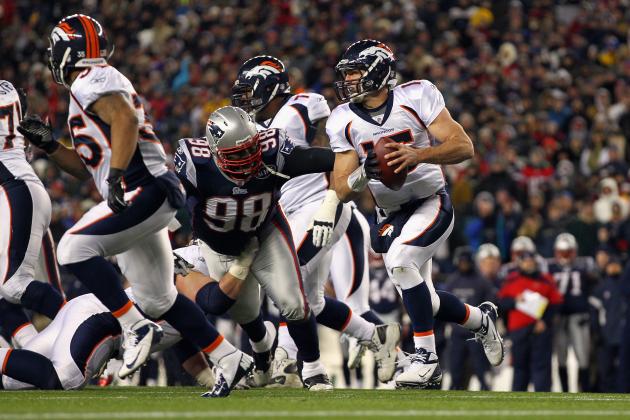 Al Bello/Getty Images

The Jets keep calling Tim Tebow a "Wildcat" quarterback, but that term incredibly misleading.
The little offensive success Tebow had in Denver came from a pure option-based scheme (and a few timely deep passes). As opposed to a wildcat, Tebow has the option to pitch to the ball to the running back in the middle of the play, or even throw the ball if he sees the right look.
A wildcat offense does not include a pitch. It is a direct snap combined with an option to hand-off. This is very easy to learn; the Jets did not need to bring in Tebow to do a job that any other running back can do.
On the other hand, the option takes precise timing and repetition to get down properly. At times, Tebow was able to execute what is perceived to be a "college" offense successfully against NFL defenses. The Jets would be foolish not to take advantage of Tebow's cerebral skill in this area.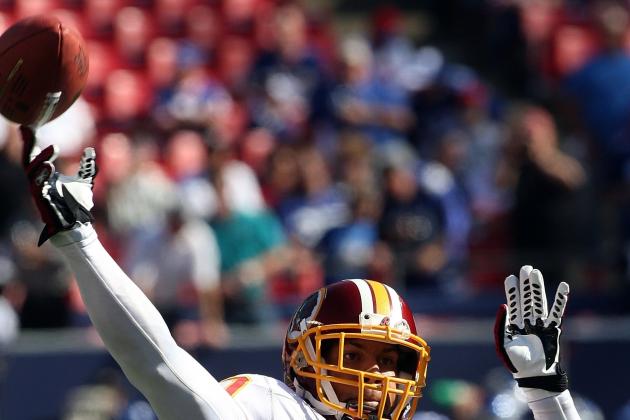 Jim McIsaac/Getty Images

One of the more popular ways in which NFL defenses, particularly the Giants, are trying to deal with these freak-or-nature tight ends is with the utilization of a sub package known as "big nickel".
While a nickel defense adapts to the passing game by substituting a linebacker with a cornerback, the "big nickel" takes the concept one step further and removes another linebacker in favor of a safety.
While this certainly makes your defense a bit more susceptible against the run, the Jets have the run-stuffers up front to get the job done themselves with little linebacker support.
The Jets were able to add three safeties this offseason in LaRon Landry, Josh Bush and Antonio Allen. As bad as Eric Smith can be, in sub packages, he can be an effective player.
While using rookie defensive backs is not an ideal situation, they will only have to worry about holding down the slot receivers and tight ends while Darrelle Revis and Antonio Cromartie take care of things on the outside.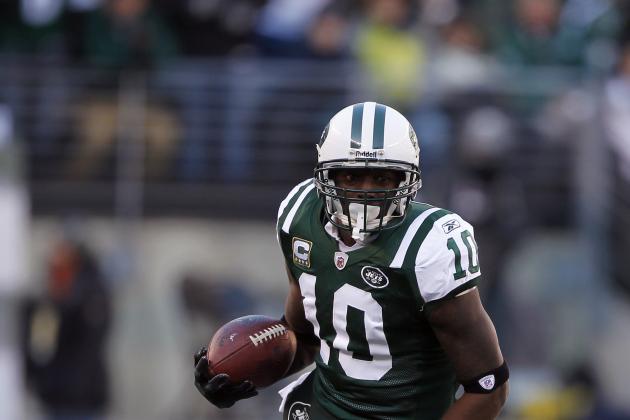 Rich Schultz/Getty Images

Santonio Holmes may not be the ideal locker room guy, but there is no denying his talent as a receiver. He has great short-area quickness and gains separation quickly off the line—ideal qualities of a slot receiver.
With Stephen Hill taking up coverage on the outside with his deep speed (and the other receiver spot being taken up by Jeremy Kerley, Patrick Turner, etc), Holmes can have a field day with slower slot corners.
However, this is not to suggest that Holmes should make a permanent move to the slot. But as a change of pace and to force defenses to show their hand, motioning Holmes into the slot has its share of advantages.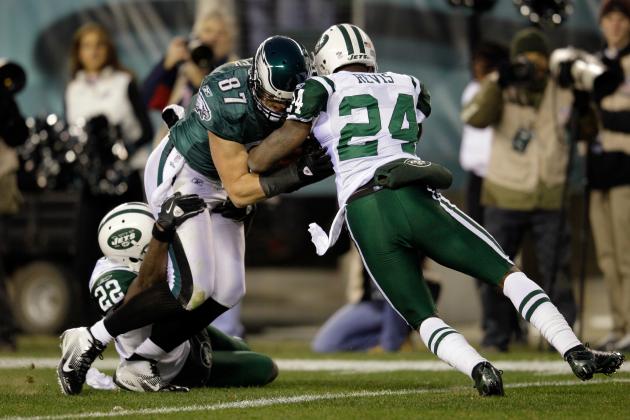 Rob Carr/Getty Images

Watching the likes of Aaron Hernandez, Rob Gronkowski, and Brent Celek light Eric Smith up in coverage again and again, I could not understand why the Jets did not just use their "queen piece" in Revis to get rid of the problem.
If the Jets are having a tough time covering a tight end in the middle of a game, I would put Revis, who is certainly physical enough to handle tight end, on him. I'll take my chances with Kyle Wilson and Cromartie in coverage against the outside receivers.
Bottom line, the Jets need to find a way to cover tight ends, and using the best defender in the world to do it sounds like a dandy idea.