NBA Free Agents 2012: How Deron Williams Impacts Point Guard Class
May 9, 2012
Chris Trotman/Getty Images
When the 2012 season ends and free agency begins, all eyes will naturally be on current Brooklyn Nets point guard Deron Williams and what decision he will make about his future.
His decision won't just impact himself, though, as it will also have a major impact on other free agents and the strategy of certain teams. This is a solid class of point guards, but players like Steve Nash and Goran Dragic will have to wait to see on what Williams decides before they likely make up their minds.
Then there are the teams involved.
Several franchises, including Dallas, Brooklyn, Portland, Phoenix and others, will be impacted by the decision of the multi-time All-Star.
With that being said, let's take a look at some of the top point guards on the market and how Williams will ultimately affect their ultimate landing spots.
Steve Nash
It's simple for Nash: if he leaves Phoenix it will be to chase a ring.
If Williams signs with Dallas, that's one option gone and it may ultimately push Nash closer to re-signing with the Suns, as the Nets or any other team that doesn't project as contenders will not likely be an option.
Yet if Williams elects to remain with the Nets, Nash could be next in line for Dallas.
Nash could still look at teams like the Los Angeles Lakers, New York Knicks or Miami Heat, but the logical choices would be Dallas or Phoenix for the two-time MVP.
Goran Dragic
Dragic is ready to become a full-time starting point guard, and if Williams bolts Brooklyn, Dragic could be a great fit there. Dragic is still young, and signing with an immediate contender won't necessarily be his top priority as an opportunity to start everyday could take precedence.
If Williams stays in Brooklyn, you have to think the Mavs and every other team will take a long look at Dragic as he may actually be in higher demand than Nash.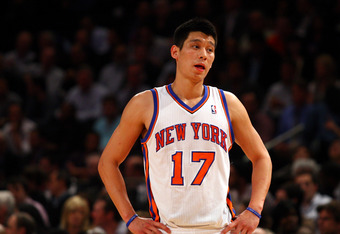 Chris Chambers/Getty Images
Jeremy Lin
There isn't much impact with Lin as it results to Williams, but if Williams leaves Brooklyn then you can guarantee that the Nets will try to lure Lin away from the Knicks.
But under the Gilbert Arenas provision in the new CBA, they can't offer him more than the mid-level exemption for the first year of his deal, and the Knicks would be certain to do the same. Basically, the only way Lin isn't in a Knicks uniform next season is if he chooses not to be.
Jason Kidd
Kidd wants to return for another year, but doesn't want to accept too small of a role and wants a decent contract to do so.
If Williams chooses Dallas, then Kidd may come back as a backup. But if Williams doesn't, then the Mavs may be tempted to throw Kidd the money he wants to return.
At this point in his career, I can't see Kidd going to play for a non-contender, so that rules Brooklyn out. But he would take a backup role on a contender. So if Williams ends up in Dallas, then he could have a ton of other options providing some team will meet his contract demands.
Ramon Sessions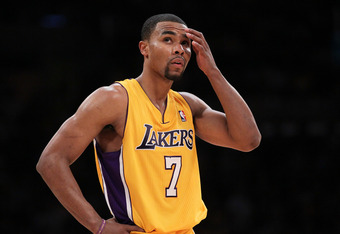 Jeff Gross/Getty Images
I wanted to take a look at this hypothetical situation of Williams signing with the Lakers.
To do so, Los Angeles would likely have to trade Pau Gasol to free up enough cap space, but if something like that happens, Sessions would not exercise his $4.6 million player option for next season.
If that happens, teams like New Jersey, Portland, Phoenix and almost everyone else needing a point guard would be in play for Sessions.