Baseball's All-Underrated Team
Ronald Martinez/Getty Images

It's time to show some appreciation for some MLB players who have been flying under the radar.
A few days ago, I gave you my All-Overrated Team, which featured the likes of Josh Beckett and Alex Rodriguez.
This time around, we're showing some love for the guys who work their tales off but don't receive the necessary credit and rewards for their effort.
Here's my All-Underrated Team:
Begin Slideshow

»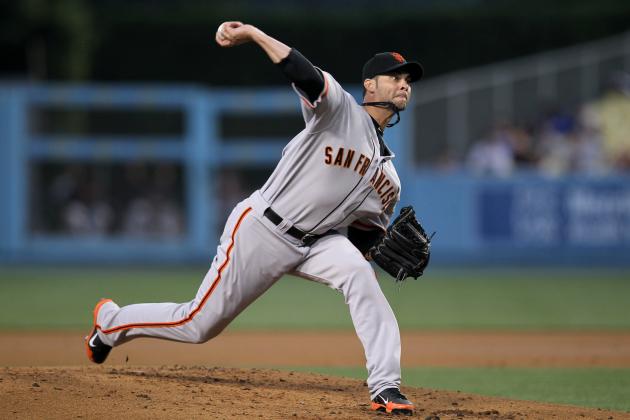 Stephen Dunn/Getty Images

Last season for the San Francisco Giants, a pitcher not named Tim Lincecum or Matt Cain led the staff in wins and ERA.
Boasting a 13-7 record with a 2.71 ERA, Ryan Vogelsong is one of the most underrated starters in the MLB.
After playing overseas in Japan for a few seasons, Vogelsong has returned to the MLB, ranking sixth in the entire MLB last season in terms of ERA.
This season, Vogelsong is 1-2 but posts a more than respectable 2.94 ERA in five starts.
He was an All-Star in 2011, a career highlight for the seven-year righty.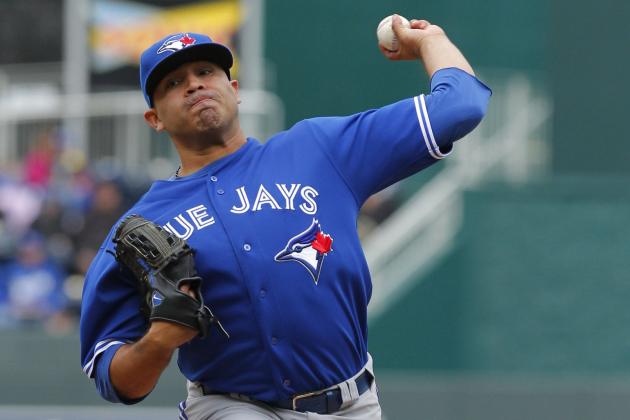 Kyle Rivas/Getty Images

Ricky Romero has been winning games for the Toronto Blue Jays for three complete seasons, posting 13, 14 and 15 wins.
A high ERA of 4.30 during his rookie season in 2008, Romero has improved each season, gaining one more win and shrinking his ERA over the course of the past three years.
Romero earned his first All-Star appearance in 2011, going 15-11 with a 2.92 ERA, which was good for sixth-best in the MLB.
Furthermore, Romero tosses four complete games and two shutouts in 2011, further cementing his status as one of the most underrated hurlers in the league.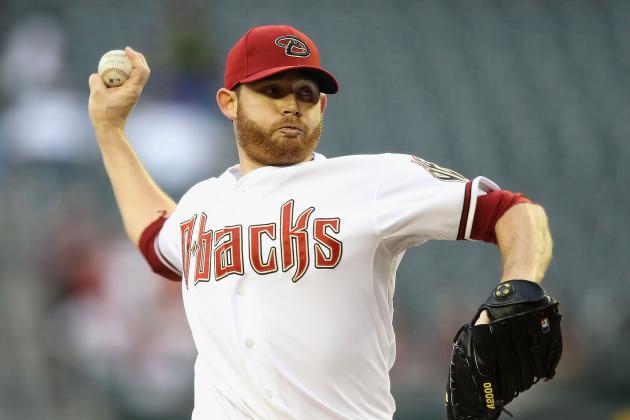 Christian Petersen/Getty Images

Yes, Ian Kennedy had one good season, but man, was it good.
After going 10-14 through the first four seasons of his career, Kennedy exploded in 2011, posting a 21-4 record with a 2.88 ERA.
Kennedy's 21 wins tied the NL Cy Young winner Clayton Kershaw for first in the National League.
Even in 2010, you could see Kennedy resurrecting the first three seasons of his career. Although he went 9-10, he posted a 3.80 ERA and 1.20 WHIP, which were massive improvements by his standards.
So far in 2012, Kennedy is 3-2 with a 3.91 ERA for the Arizona Diamondbacks.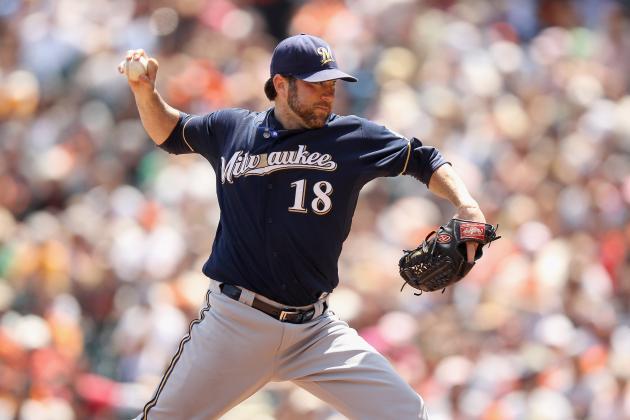 Ezra Shaw/Getty Images

Shaun Marcum has progressively improved during the course of his six-year career, making him a solid underrated pitcher.
After going 3-4 with a 5.06 ERA in 2006, Marcum went 12-6 with a 4.13 ERA in 2007, and followed it up with a 9-7 record and 3.39 ERA in 2008.
Marcum's best two seasons have come in 2010 and 2011, when he went 13-8 with a 3.64 ERA and 13-7 and 3.54 ERA.
Marcum sports a career 51-33 record and 3.75 ERA and is certainly an underrated starter in the MLB.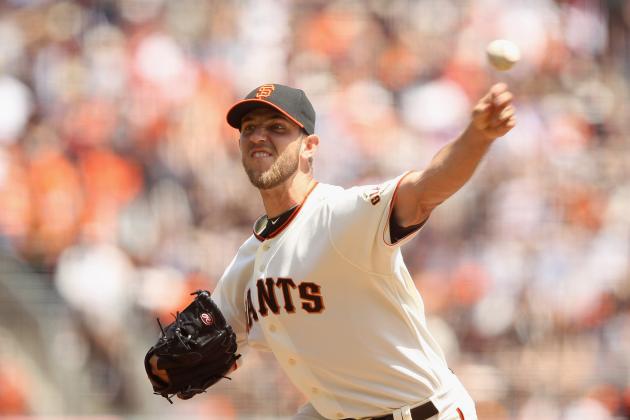 Ezra Shaw/Getty Images

Again, another starter from the Giants not named Lincecum or Cain has been dealing in the NL West.
Even before his impressive 2011 campaign that saw him win 13 games and post a 3.21 ERA, Bumgarner was a respectable pitcher, earning a 7-6 record with a 3.00 ERA in 2010.
While on his way to becoming a World Series champion, the 22-year-old became the third-youngest pitcher to win a World Series game.
He's off to another great start in 2012, sporting a 5-1 record, 3.21 ERA and minuscule 1.08 WHIP.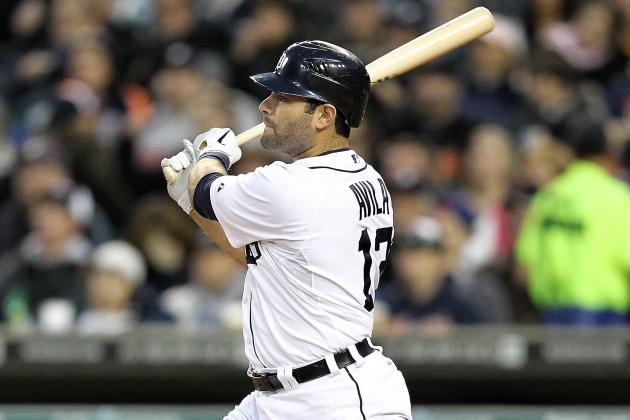 Leon Halip/Getty Images

Although he was an All-Star last season, Detroit Tigers catcher Alex Avila still flies under the radar in the discussion of top catchers.
For his 2011 efforts—.295 average, 19 HR and 82 RBI—Avila was rewarded by starting the 2011 All-Star Game behind the plate.
With Victor Martinez missing extensive time, Avila has proved to manager Jim Leyland to be a valuable backstop, ranking third in both batting average and RBI among all catchers in 2011.
He made just five errors last season, which ranked tied for third in MLB. He also ranked in the top 10 in terms of pass balls.
Off to a slow start in 2012, Avila is looking to pick up where he left off last season and earn his second consecutive All-Star start.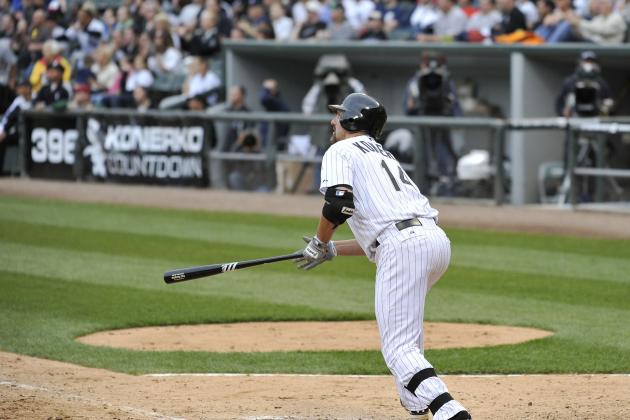 Brian Kersey/Getty Images

Paul Konerko's five All-Star selections in 15 years of service are a snub on their own.
Konerko sports a career .289 average and more than 400 HR on his resume, including seven seasons of 30 home runs or more.
The 36-year-old vet has nine seasons of at least 90 RBI, with his greatest power season coming in 2004 when he slugged 41 HR and 117 RBI.
For now two consecutive seasons, Konerko has posted at least a .300 average, 31 HR and 105 RBI, but still doesn't earn the necessary respect or attention around the league.
In 1,720 games played at first base, Konerko has just 78 errors, making him one of the best first basemen to ever play in this era.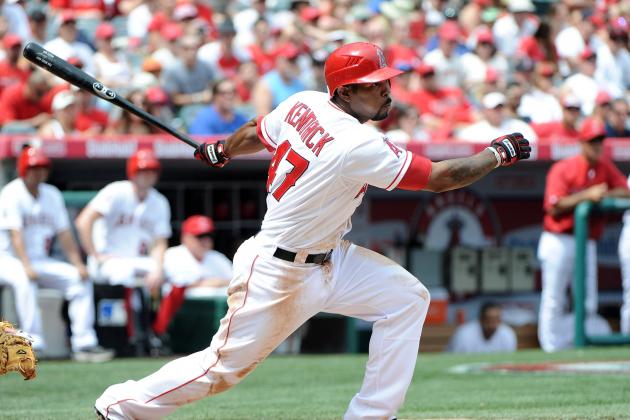 Harry How/Getty Images

A career .293 hitter, second baseman Howie Kendrick earned his first All-Star selection in 2011, when he hit. 285 with 63 RBI, 86 runs scored and a career-high 18 jacks.
Kendrick has been steadily producing for the Los Angeles Angels, knocking in at least 61 runs in each of the past three seasons.
It's fielding where Kendrick excels, as he made just four errors in 2011 and was a part of 63 double plays.
He may not possess the power of a Robinson Cano or Ian Kinsler, but Kendrick has been an underrated second baseman for years.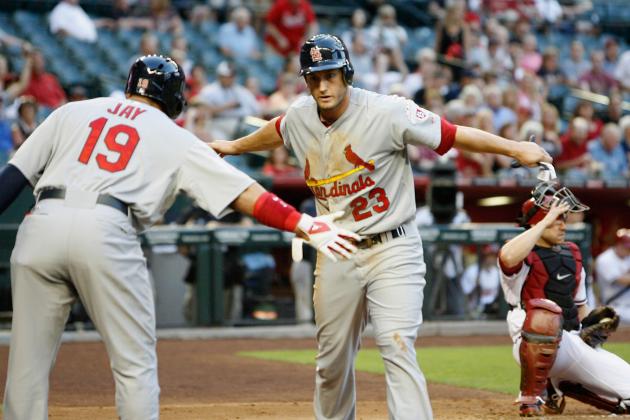 Ralph Freso/Getty Images

Third baseman David Freese just knowns how to hit and get on base for the St. Louis Cardinals.
Though it's a small sample size, Freese is a career .300 hitter, and we all saw what he can do in the postseason.
The 2011 campaign saw Freese set the MLB record for most RBI in a postseason with 21, to go along with a .397 average, .465 OBP and five home runs.
His fielding could still use work, as he committed 12 errors last season in 88 games, but with the way he's hitting, the Cardinals will take the good with the bad.
Freese has picked up right where he left off last October, currently hitting .312 with seven HR and 26 RBI.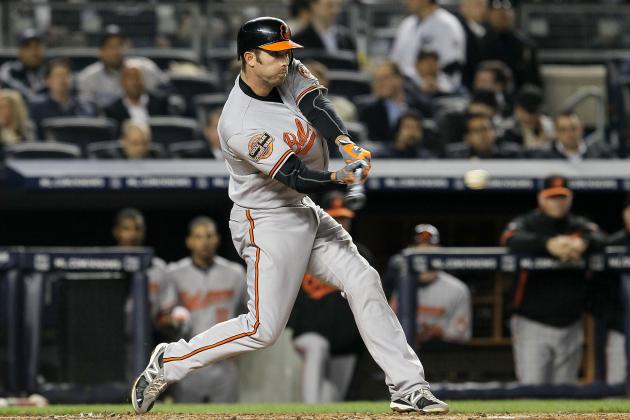 Jim McIsaac/Getty Images

J.J. Hardy isn't going to hit for average, but he's going to give you solid numbers for a shortstop and great defense in the field.
An All-Star in 2007, Hardy had his best season in 2011, hitting .269 with a career-high 30 homers and 80 RBI, but missed the All-Star Game.
Furthermore, Hardy committed just six errors in 129 games at short for the Baltimore Orioles last season, which ranked tied for first in MLB with Troy Tulowitzki.
Hardy already has seven home runs this season and just one error—solid for an underrated shortstop.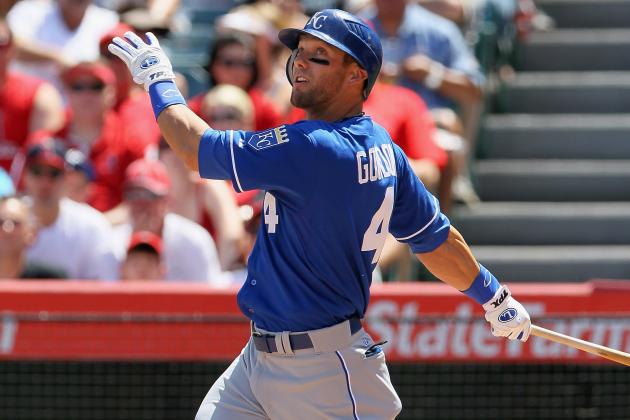 Jeff Gross/Getty Images

Back in 2007, Alex Gordon was supposed to be the savior for the Kansas City Royals after being taken as the second overall pick in the 2005 draft.
Instead, he hit .247 and looked awful for the first four seasons of his career.
But he broke out in a big way in 2011, making the permanent move to left field, where he earned a Gold Glove and hit .303 with 23 HR and 87 RBI.
Gordon has shown the potential his entire career, it was just a matter of dealing with the pressure and finding his rhythm both at the plate and in the field.
He's become more of a patient hitter, as he currently ranks No. 8 in the AL in walks with 17, and has shown extensive improvement.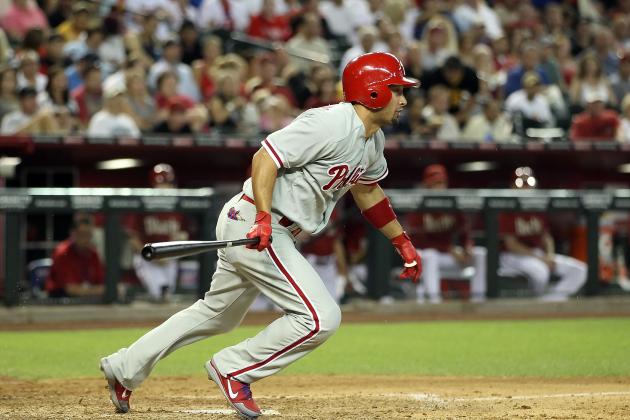 Christian Petersen/Getty Images

It's hard to believe that a a two-time All-Star and three-time Gold Glove winner is underrated, but Shane Victorino of the Phildelphia Phillies definitely is.
Playing for a club that includes names like Halladay, Howard, Lee, Utley and Hamels, Victorino has been consistent throughout his entire career.
Not only is he a great center fielder, but he's a speedy guy who can hit for power as well, as evident by his 18 homers and 34 stolen bases in 2010, which were both career highs.
The Flyin' Hawaiian has become a fan favorite in Philadelphia, and it's easy to see why.
His power and speed combined with his gold glove make Victorino an underrated player.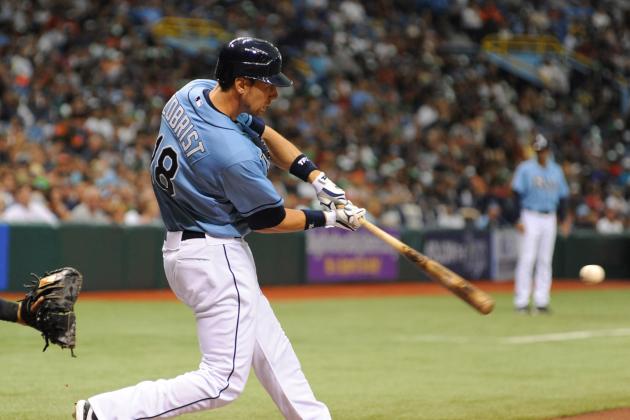 Al Messerschmidt/Getty Images

An All-Star in 2009, Ben Zobrist may very well be the most underrated player in the entire major leagues.
In six seasons in Tampa Bay, Zobrist has manned the shortstop, second base, first base, third base, center field, left field and right field positions, and he's done it well, surrendering just 42 errors over six years.
Zobrist had a great 2011, scoring 99 runs, driving in 91 runs and swiping 19 bags while committing just six errors in the field.
If you watched Zobrist play against the Yankees on Wednesday night, you probably share my opinion that he is underrated.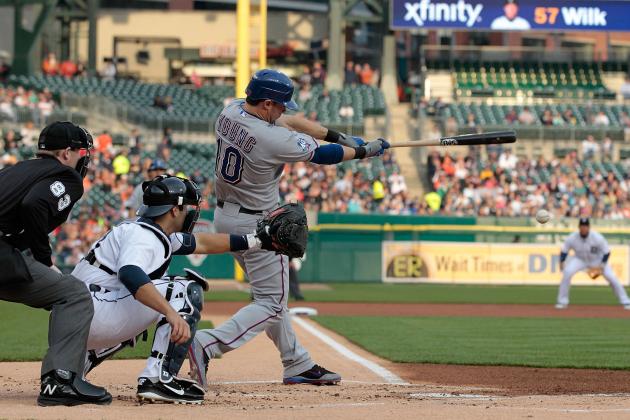 Leon Halip/Getty Images

Aside from playing hard-nosed baseball and being one of the classiest guys to ever grace a baseball field, Michael Young has been underrated practically his entire career.
Despite seven All-Star appearances and a Gold Glove award in 2008, Young was never mentioned with the Derek Jeters and Nomar Garciaparras of the league.
The 12-year veteran boasts a career .304 average and has been both durable and reliable, playing in at least 150 games nine seasons in his career.
Now a DH for the Texas Rangers, Young is overshadowed by names like Josh Hamilton, Ian Kinsler and Adrian Beltre, but he still remains one of most respected and underrated players in baseball.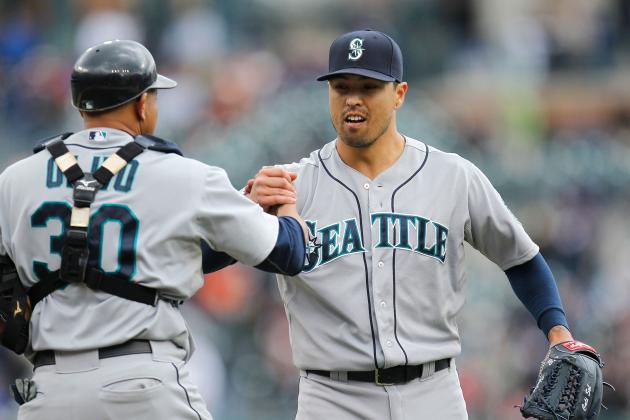 Gregory Shamus/Getty Images

In his first true season as a closer, Brandon League didn't disappoint.
Playing for the offensively lacking Seattle Mariners, League saved 37 games in 2011, which ranked within the top 10 in MLB.
League saved the 37 games while posting a solid 2.79 ERA, 1.08 WHIP and only blowing five saves.
This season, League already has eight saves for Seattle and is sporting a 2.25 ERA and 1.19 WHIP.
He's certainly not one of the top closers in the league, but he's definitely underrated.
Follow me on Twitter @Pete_Schauer