Green Bay Packers: 4 Players Who Need to Step Up in 2012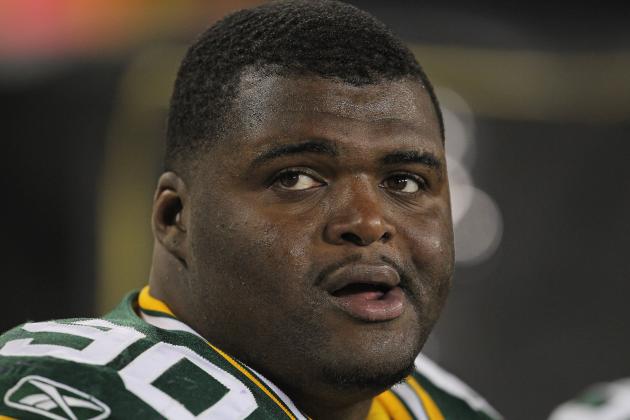 Jonathan Daniel/Getty Images

The Green Bay Packers have plenty of star players on their roster. Most them played very well last season en route to a 15-1 record.
However, there were some players who didn't play as well as expected and need to step up their game if the Packers want to return to the Super Bowl in 2012.
The offense played excellent for most of the season, but didn't seem to have it all together during their Divisional Round matchup against the New York Giants.
The defense struggled for most of the year and was a huge part of this year's draft.
Let's take a look at some players for the Packers who need to step their game next season.
Begin Slideshow

»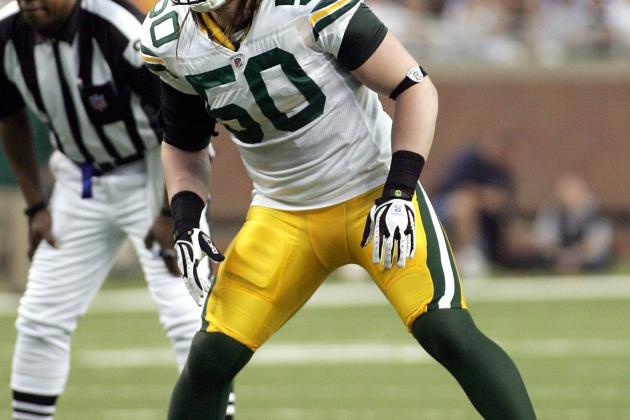 Domenic Centofanti/Getty Images

A.J. Hawk's best season came during his rookie year in 2006. He recorded 121 tackles and had 3.5 sacks.
Since then, his production has gone down.
Last season was the first time in his career Hawk missed time due to injury which is a good sign for someone who plays such a physical position. He finished with a career-low 84 tackles last season—partly because of the two missed games—and has not lived up to his top-10 draft pick status.
He has played well, but he needs to step his game up this year and become more of a playmaker. Hawk has not forced a fumble since 2008 and failed to record an interception last season. While interceptions are not necessarily part of a middle linebacker's job, good ones do grab a few a year.
Another part of Hawk's game that needs to be stepped up is his ability to call games.
At times this past season, Hawk seemed to have a hard time recognizing offenses and couldn't decide what to do with the defense as he made multiple audibles that were confusing his teammates.
I am no football coach so these plays that were witnessed maybe weren't all Hawk's fault, but as the captain of the defense it falls in his hands.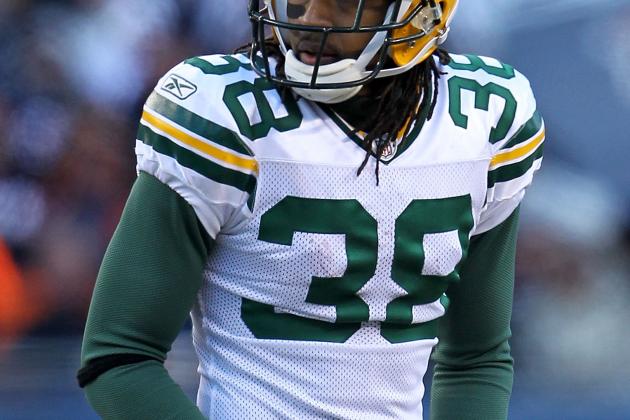 Jamie Squire/Getty Images

Tramon Williams is one of the cornerstone players of the Packers' defense. He's known for his ability to play tight man-to-man coverage and is good at getting physical at the line.
However, last season was a bit of a down year for Williams.
His interceptions were down and he was beat down the field for a lot of big plays. The Packers lack of pass rush may have been the cause of his receivers getting open since they had extra time.
However, Williams struggled last season against some of the big name receivers like Calvin Johnson.
Johnson—along with Chicago Bears new receiver Brandon Marshall—will be the biggest threat in those two teams passing game and Williams will be the main guy to stop them. These divisional games will be tightly contested and may come down to who has the ball last.
Williams will need to prove that he can cover the best in the league on a consistent basis.
If the pass rush is better next season, it should allow Williams to be more aggressive and make more plays on the ball.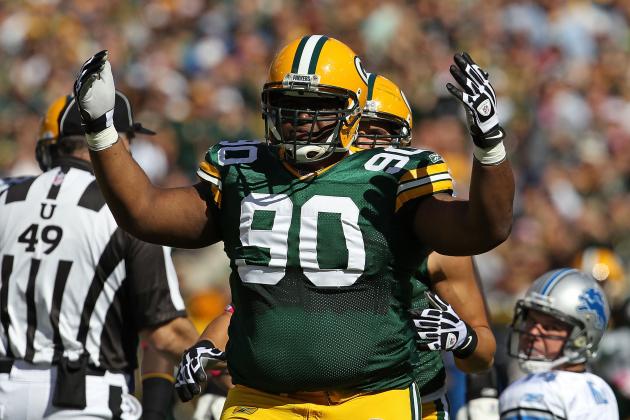 Jonathan Daniel/Getty Images

While all the attention for the Packers poor defense was going to the linebackers, the defensive line was a big part of the problem, too.
Perhaps the biggest disappointment for Green Bay last season was B.J. Raji.
The eccentric nose tackle had a breakout season in 2010 and was a big part in the Packers Super Bowl-winning season. He recorded seven sacks and was creating pressure on the quarterback on a regular basis.
Last season, Raji had almost no impact for the Packers. He regressed for the first time in his three-year career, but let's just hope it was a down year for him and he will return back to his old form.
Raji is the most important player for the Packers ability to stop the run and the pass.
If he's able to draw double teams, or penetrate the line and cause any kind of disruption, Raji will create more opportunities for Hawk or Desmond Bishop.
The success of the Packers' defense begins with Raji and his success will be a key factor in Green Bay's success as a whole defensively.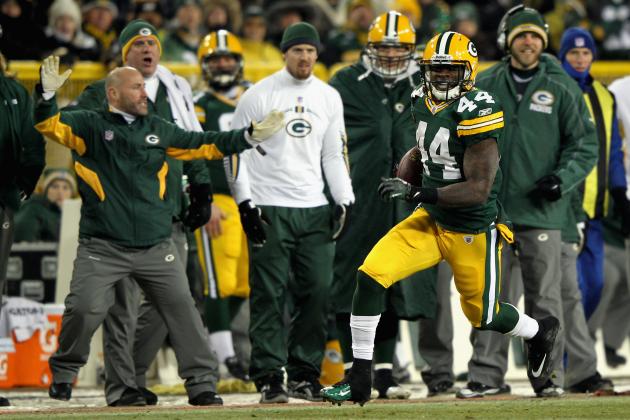 Jamie Squire/Getty Images

With the Packers not re-signing Ryan Grant, James Starks is expected to be the primary running back.
The Packers were ranked 27th in the league in rushing yards, but that could be a little deceiving due to the fact they ran the ball only 35 percent of the time. Starks averaged 4.4 yards per carry last season and split the load with Grant.
This season, the job is will solely belong to Starks.
While the offense will still rely heavily on Aaron Rodgers, the Packers need to establish a running game throughout the season.
As the weather gets colder, teams start running the ball more. The Packers need to develop their running game early on so they do not have to adjust their game plan later in the season.
The way Rodgers threw the ball last season makes it seem odd that Green Bay should run the ball more.
However, there needs to be a backup plan.
The NFL is a pass-friendly league now, but just look at the playoff game against the Giants. The receivers were dropping the ball and Rodgers was just a little bit off. There was almost no attempt to run the ball and the game got out of hand very quick.
Coach Mike McCarthy was probably wary of running the ball because, as a team, Green Bay averaged 3.9 yards per carry—27th in the NFL.
This offseason, the Packers must work on their running game and Starks must work on becoming a better all-around running back. He's good out of the backfield catching passes, but needs to get better running between the tackles.
Green Bay is a great team and has a great shot at making it back to the Super Bowl this season. If some of their best players can step up their game next year, the Packers will be hard to beat.