The Most Memorable Sports References in Hip-Hop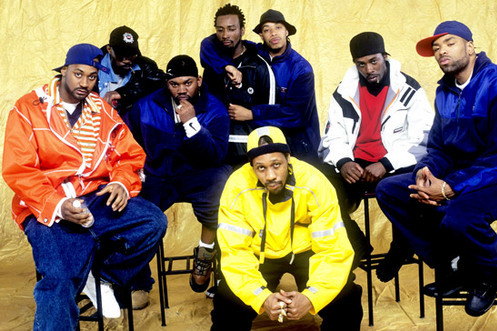 The ubiquitous popularity of professional sports manifests itself in various media outlets, and perhaps none is more fitting than hip-hop culture.
It's a match made in heaven: athletes and emcees alike tout meticulous, fine-tuned abilities, unquestionable motivation, a larger-than-life persona and, oftentimes, a braggadocious, flashy style.
In fact, several athletes have made the crossover from stadiums to studios, none of which have been particularly successful.
And there's no shortage of rappers who reference sports through wordplay and metaphor. New school or old school, sports and hip-hop have fostered a mutually beneficial relationship.
Let's count off the coolest, most clever and most recognizable sports references in the hip-hop genre.
Begin Slideshow

»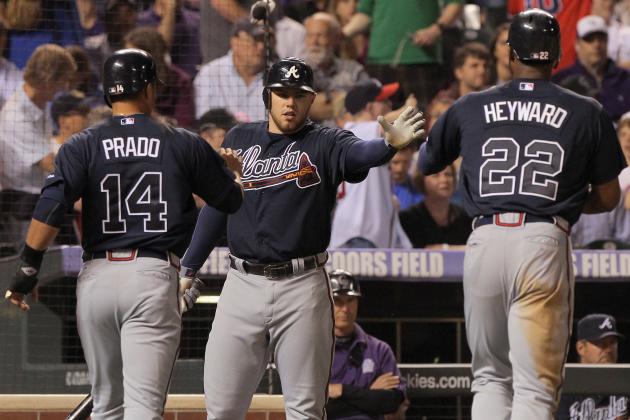 Doug Pensinger/Getty Images

Atlanta ain't Brave-r,

I'll pull numbers like a pager.
Nas' major-label debut Illmatic is widely hailed as his magnum opus and one of the genre's most defining albums. This line from "It Ain't Hard To Tell" perfectly encapsulates Nas' lyrical dexterity and creativity.
The line is not only a testament to Nasty Nas' fearlessness, but it's also a play on words taking a shot at the Atlanta Braves. A Queensbridge native, Nas is a proud Mets fan, and he cleverly knocked this division rival.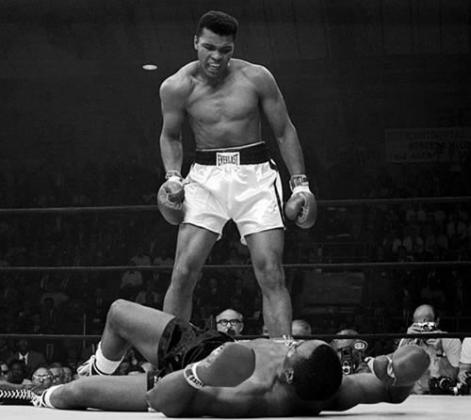 No love for the haters, the haters,

Mad 'cause I got floor seats at the Lakers,

See me on the 50-yard line with the Raiders,

Met Ali, he told me, "I'm the greatest."
Often mocked for his excessive "kid-friendly" rap, Will Smith's early-nineties efforts played a large role in bringing hip-hop to mainstream prominence. "Gettin' Jiggy With It" soared through the charts and featured surprisingly impressive technical lyricism.
Loaded with sports references, "Big Willie" puts a slick spin on the famous Ali quote and flaunts his first-row seats while he's at it.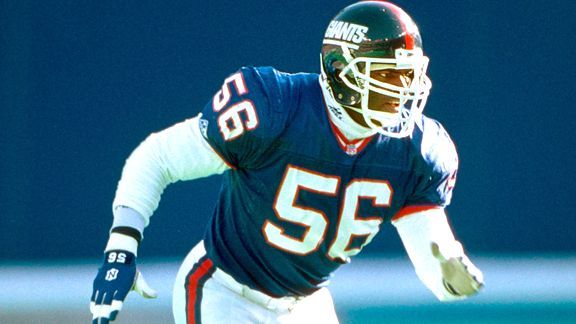 Across the clear blue yonder,

Seek the China Sea,

I slam tracks like quarterback sacks from L.T.
Paying homage to the legendary Giants linebacker, New York native Inspectah Deck of the Wu-Tang Clan delivers this classic line on the collective's legendary debut, Enter The Wu-Tang.
The reference pits Deck's rugged style against Taylor's ruthless, raw athleticism. Like the Wu, L.T. wasn't "nothin' to F with" either.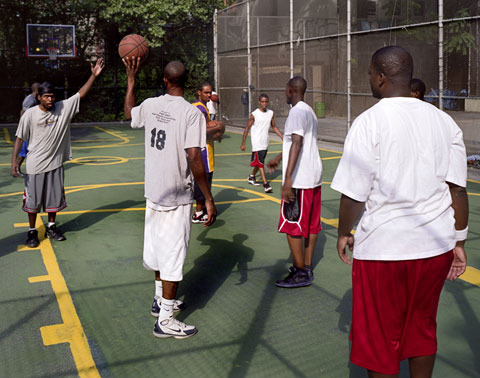 Called up the homies and I'm asking y'all,

Which park are y'all playing basketball?

Get me on the court and I'm trouble,

Last week, f**cked around and had a triple-double.
Before Are We There Yet? and a slew of other questionable career choices, Cube was one of the pioneers of hardcore West Coast rap.
Here, in one of the most famous lines in all of hip-hop, Ice Cube boasts his hardtop prowess while painting a vivid image of a relaxing California day.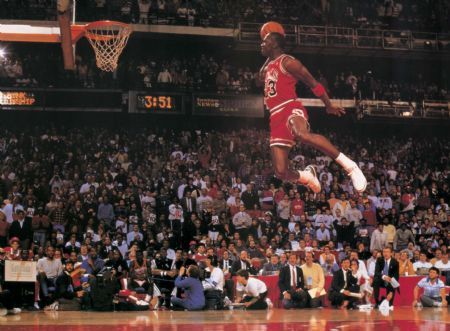 I got it locked like a warden,

Rap without Finesse, that's like the NBA without Jordan.
Perfectly fitting for the year after Jordan's return to basketball, acclaimed New York producer and emcee Lord Finesse evokes His Airness in this '96 jam.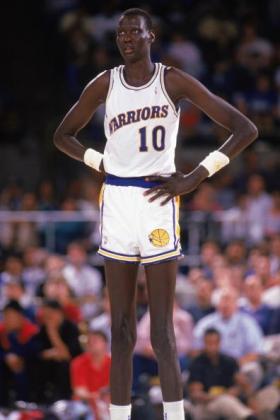 And every time I'm in a jam, I always find a loophole,

I got a crime record longer than Manute Bol.
A shining example of the late Big L.'s wit and talent, this line from Lifestyles Ov Da Poor And Dangerous is a gem.
"The punchline king" begins by noting his smooth instincts, and then proceeds to brag about his criminal behavior, which would apparently span well over 7'7" if we were to write it all down.
From the looks of that picture, L was wanted by the feds as much as he was wanted by hip-hop fans.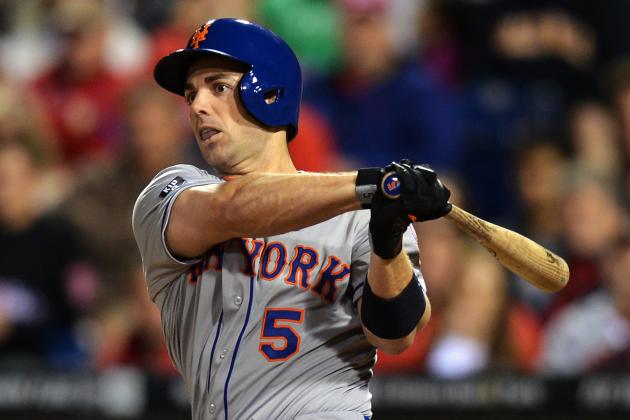 Drew Hallowell/Getty Images

The "S" in skypage really stands for sex,

Beeper's goin' off like Don Trump gets checks,

Keep my bases loaded like the New York Mets,

At times I miss the pager so you don't get vex.
Sure, laugh now, but the Mets once had enough capable bats in their lineup for this line to work.
Monumental alternative hip-hop group A Tribe Called Quest broke new ground with their 1991 record, The Low-End Theory. In "Skypager," emcee Phife Dog notes the incessant pages he receives from women. Like the Mets of the early nineties, Phife always has ample opportunities to score.
David Wright and Mets fans alike wish this line still rang true today.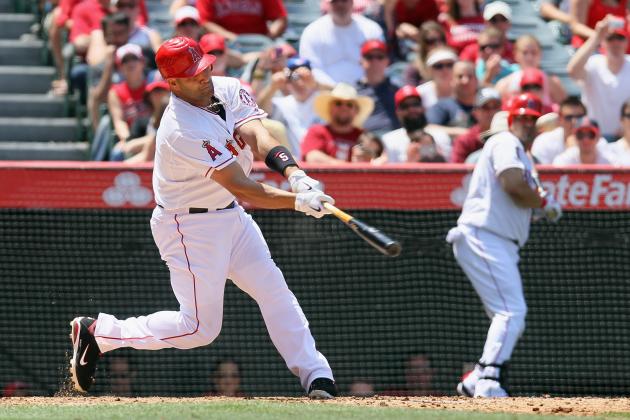 Jeff Gross/Getty Images

Not decided by who toasts led,

'Cause all of us would be Angels for Pujols' bread.
Between the effortless multisyllabic rhyming and the stellar wordplay, hip-hop fans' mouths should be mimicking Pujols' season home-run total prior to last night.
New Jersey native Joe Budden notes that street behavior and excessive gangster personas are ultimately contrived because anybody would act like an angel for the multimillion dollar deal that slugger Albert Pujols raked in this offseason.
An excellent play on words, and thus far, this rap line looks much better than Pujols' stat line in 2012.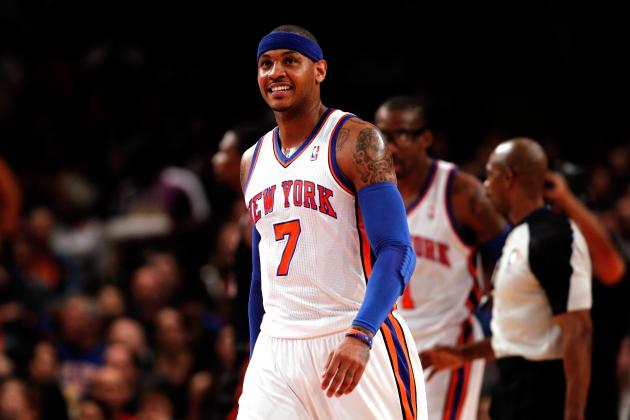 Jeff Zelevansky/Getty Images

While the song is ridden with vulgarities, Biggie Smalls demonstrates his world-class storytelling ability in this posthumous hit.
"I've Got A Story To Tell" is a classic tale of a one-night stand gone wrong in which the B.I.G. steals the girlfriend of an unspecified New York Knick. In his trademark charismatic, smooth flow, Biggie details a night with her while her man plays against the Utah Jazz at the Garden.
Patrick Ewing and company certainly should have watched their backs.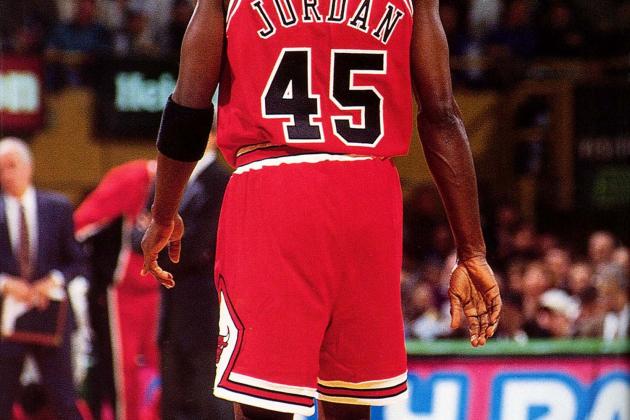 When I come back like Jordan,

Wearing the 4-5,

It ain't to play games with you,

It's to aim at you.
'Hov truly hits the mark with this reference.
"Encore" is known as Jay's "retirement song" on what was suggested to be his final full-length, The Black Album. But in a strangely prophetic sense, Jigga notes that this retirement won't last, much like the legendary Jordan's.
Moreover, this line references a .45 pistol, which explains why he will be returning to "aim at you."
Jay's Nets may have struggled this season, but this line is a pure winner.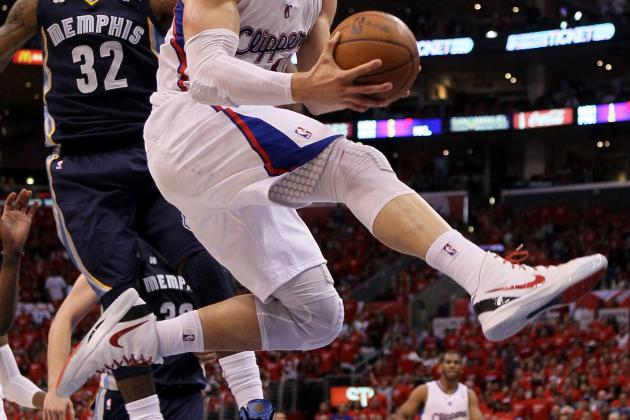 Stephen Dunn/Getty Images

Basketball is my favorite sport,

I like the way they dribble up and down the court.
No further explanation for this one. Another one of the most repeated and interpolated lines in hip-hop, Blow's classic hit is an ode to all things b-ball.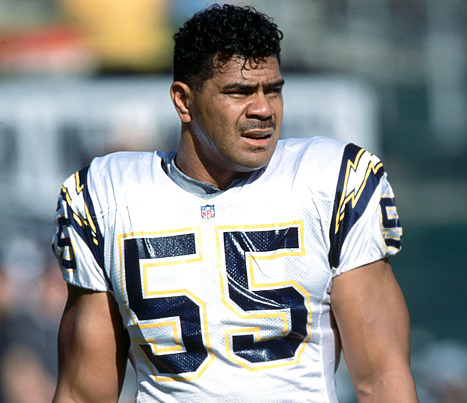 My style make the whole crowd Seau (say 'oww'),

Like number fifty-five on the Chargers,

I promise thee I Dodge a (Dodger) n**ga like Raul Mondesi.
Just one of a bunch of mind-blowing sports references in this song. "Official" is Monch's ode to sports over a grimy, eerie beat.
The wordplay in these lines is tremendous, supplementing Monch's unusual rhythmic style. Pharoahe's wit and artistic abilities not only get the crowd going, but they also allow him to evade his enemies.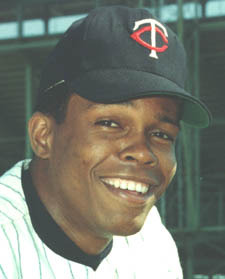 I've got more action than my man John Woo,

And I've got mad hits like I was Rod Carew.
One of hip-hop's most influential acts, the Beastie Boys are celebrated for their eccentric style that fuses multiple genres and subgenres together.
In this classic track, Beastie Boy Mike D. begins by noting that he gets more "action" from the ladies than famous action film directer John Woo. He then proceeds to brag that his group has tallied more hits through the airwaves than Hall of Famer Rod Carew has on the baseball diamond.
For bonus points, Carew was rumored to have converted to Judaism, a religion all three Beastie Boys proudly followed.
As great as the Boys were, they didn't quite have the 2,000+ hits that Carew did.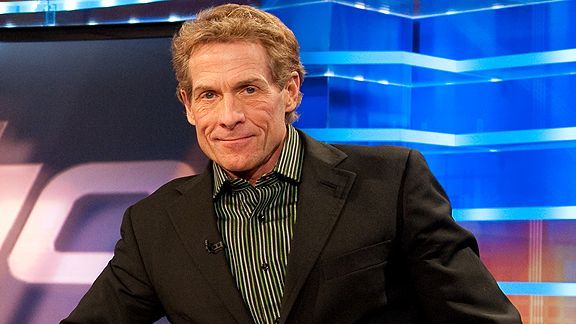 Brand new shoes while you're shopping at a Payless,

Do it on my First Take, Skippin' all the Bayless.
True, it may be near blasphemous to include the unsigned, unproven Brooklyn emcee Hoodie Allen on this exclusive list, but this wordplay is just too awesome to pass on.
After knocking Hoodie's contemporaries for inferior fashion sense, Allen then brilliantly notes that he's talented enough to perfect his verses in the first take. In doing so, he references the wildly popular ESPN program, First Take. He then "Skips" the Bayless, alluding to the show's host.
When your moniker is something as outrageous as Hoodie Allen, you should be expecting at least a few witty lines.