Green Bay Packers 2012 NFL Draft: Projecting Rookie Stats for Each Draftee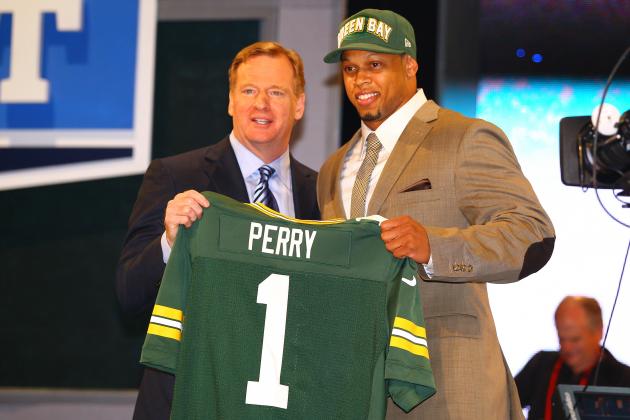 Al Bello/Getty Images

The Green Bay Packers put together one of the best draft classes in the 2012 NFL draft. They addressed their biggest needs, made moves and improved the overall talent on their roster. In fact, you couldn't have asked for much more from Ted Thompson.
While some of the draft picks aren't likely to see the field as rookies in 2012, the majority of them should, and a few of them could even put together some impressive statistics.
Here are projections for rookie stats for each draftee in the Packers' 2012 draft class.
Begin Slideshow

»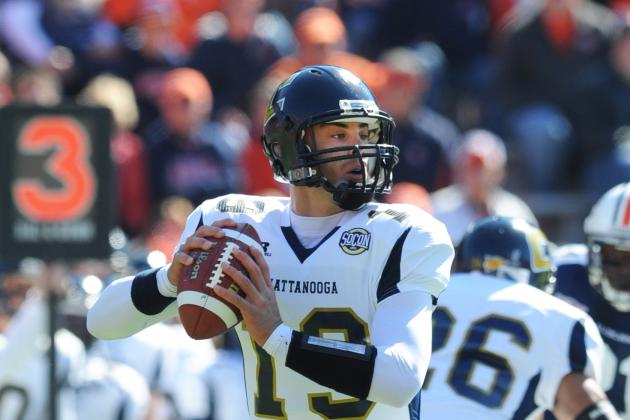 Al Messerschmidt/Getty Images

Three of the eight picks that the Green Bay Packers made during the 2012 NFL draft have no chance of seeing the field during the 2012 season.
Well, let me correct myself: The only way they'll see the field is if there is a massive virus that spreads around the locker room and they are lucky enough to not catch it.
DT Mike Daniels (Fourth Round, 132nd Pick)
At 6'1" and 280 pounds, the biggest issue with Daniels is his size. While it didn't affect him too much in college, it could definitely hinder him in the NFL.
Daniels could provide some depth along the defensive line, but once Mike Neal and Anthony Hargrove return from suspensions, Daniels will have no chance at seeing playing time.
OT Andrew Datko (Seventh Round, 241st Pick)
Give Datko another year and he could become the a starting offensive tackle for the Packers. Had a shoulder injury not occurred, Datko easily could have gone in the first two rounds of the draft.
As long as he gets back his strength and is fully healthy, Datko will be a steal of a pick in another year or two.
QB B.J. Coleman (Seventh Round, 243rd Pick)
Coleman is stuck behind Aaron Rodgers on the depth chart. Enough said.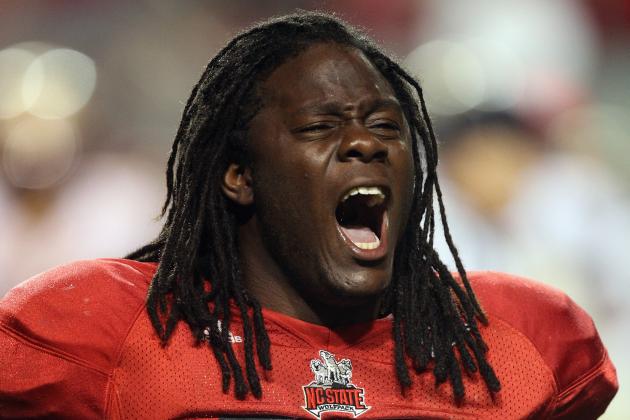 Streeter Lecka/Getty Images

Projected Statistics: 0 Starts, 31 Tackles, 1 Sack
While Terrell Manning played outside linebacker at North Carolina State, it is likely he'll make the switch to inside linebacker in the Green Bay Packers' 3-4 defense.
Manning has a unique blend of athleticism and playmaking ability to make him an interesting developmental pick for Green Bay. He won't overtake A.J. Hawk or Desmond Bishop as a starter during the 2012 season, but he should see enough playing time to become a real threat for a starting inside linebacker position in 2013.
The 2012 season will simply be a sneak preview of what Manning will be bringing to the field in the near future for Green Bay.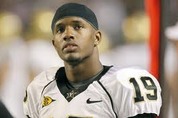 Photo courtesy of NashvilleLedger.com
Projected Statistics: 0 Starts, 19 Tackles, 1 Interception
Casey Hayward is currently stuck behind Charles Woodson, Tramon Williams and Sam Shields on the depth chart, so he probably won't see too much playing time as a rookie. Of course, that could all change if the Green Bay Packers decide to move Woodson to safety.
Since I don't really see that happening (you'll understand why later), Hayward will only come onto the field occasionally during his first year in the league. He'll show the Packers they made a good decision by trading back into the second round to draft him with his impressive play in limited time.
Give Hayward another year or two before he is starting opposite Williams at cornerback for the Packers.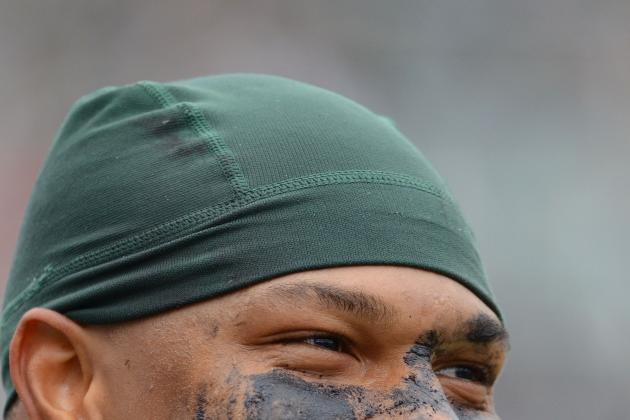 Mark A. Cunningham/Getty Images

Projected Statistics: 16 Starts, 38 Tackles, 3 Sacks, 1 Forced Fumble
The Green Bay Packers made their first big move of the 2012 NFL draft by moving up to draft Jerel Worthy. Worthy was regarded by some as a first-round pick, so the fact that the Packers got him in the later half of the second round was quite the steal.
With Mike Neal and Anthony Hargrove both facing suspensions to start the season, Worthy has a great opportunity to come in and start from day one. He is certainly talented enough, and he'll provide a boost in both the run game and rushing the quarterback.
The defensive line was one of the biggest letdowns of the 2011 season, but hopefully Worthy will be able to correct that.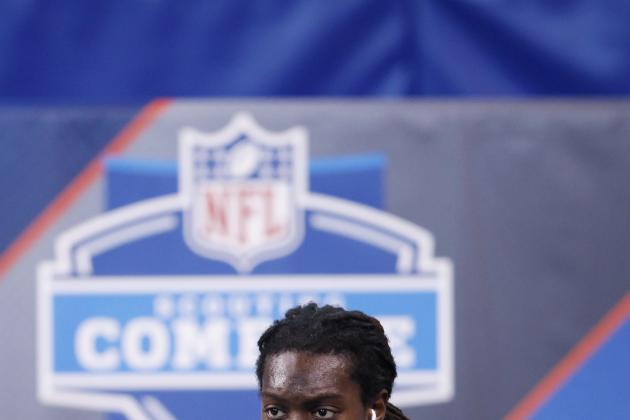 Joe Robbins/Getty Images

Projected Statistics: 12 Starts, 68 Tackles, 4 Interceptions, 2 Sacks, 1 Defensive TD
The reason I don't think the Green Bay Packers will move Charles Woodson to safety is because of Jerron McMillian.
Even though McMillian is a small-school kid who is extremely raw, I still think he gives the Packers the best chance to win at safety. He has a very similar style of play to recently released Nick Collins, and Green Bay needs that type of playmaking ability back in the secondary.
While I don't think McMillian will get the start in Week 1, I do expect him to become the starting free safety opposite Morgan Burnett by no later than Week 4.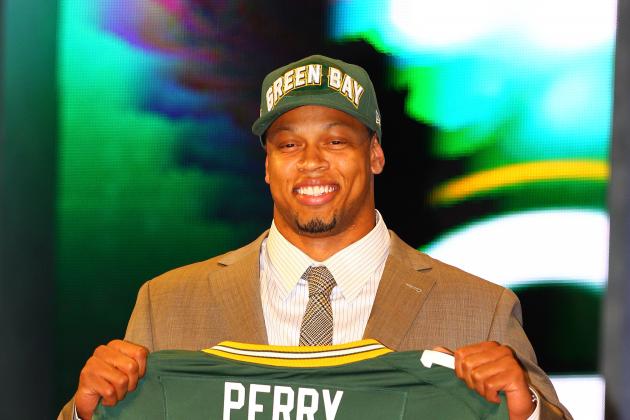 Al Bello/Getty Images

Projected Statistics: 16 Starts, 52 Tackles, 9.5 Sacks
The Green Bay Packers' first-round selection of Nick Perry should instantly improve the overall play of the defensive unit.
We all know how awful the Packers' were at getting after the quarterback, and a big reason was because of the play at outside linebacker opposite Clay Matthews. While Perry still needs to refine much of his game, the one thing he can provide right now is a dominant pass-rusher to take some pressure off Matthews.
Look for Perry to step in right away and show his athleticism and skill at getting pressure on the quarterback to give Green Bay one of the better defenses in the league.