Pinfalls from Grace: "The Showoff" Dolph Ziggler's Breaking Point in WWE
May 8, 2012

This will be the first of a new column in which I analyze particular wrestlers who have neared the main event level, only to fall into a rut. The Miz was probably a more apt candidate for the first article, but frankly that subject's been done to death as much as his, "No one ever thought I'd make it!" promos.
Each article in this series will be broken up into three sections: the wrestler's rise, his fall and, when applicable, his outlook. Not all of the wrestlers I choose will be current WWE superstars. To give you a hint at what talents I might one day look at, let's just say I'm a huge Morrison mark.
Is it really a hint if I make it that obvious? Whatever, on with the article.
The Rise of Billy Gunn—I Mean, Dolph Ziggler
First let me clarify that line only remarks on the aesthetic and behavioral similarities between Billy Gunn and Dolph Ziggler. Frankly, Mr. Ass has nothing on The Showoff.
Anyway, Ziggler has a storied history in WWE—albeit a comedic one, but a storied history nonetheless. He began wrestling as Nicky in the Spirit Squad, only to return years later as Dolph Ziggler, a name likely drawn from the rejected list of Pokemon names.
The first match he had under his new gimmick was with Batista, in which he hit a step-up boot off the apron, while Batista stuck his head out through the ropes. My thoughts were, "Well, that was neat." Why? Because it was neat. I'm a man of profound insight, folks.
Apparently he would have made his in-ring debut sooner, but he was suspended for a month in October 2008 for failing a drug test. Whoops.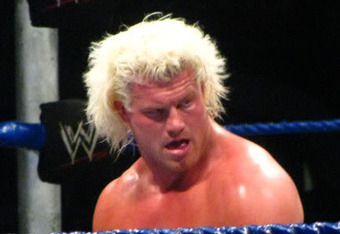 Ziggler, however, would go from bust to must. He'd later move to SmackDown, where he'd go on to challenge Rey Mysterio for the Intercontinental Championship at SummerSlam 2009 (that was an awesome summer for SmackDown, by the way) in an unsuccessful effort.
While he wouldn't win singles gold until nearly a year later when he defeated Kofi Kingston on SmackDown (that was a cool moment for me, as I had really grown to like Mr. Ziggles), it was in the summer of 2009 that I first noticed how good this man was as an in-ring competitor.
At the 2011 Royal Rumble, Ziggler finally got a chance at the main event in what was, honestly, a filler rivalry for world heavyweight champion Edge. Though he lost his initial challenge, two weeks later on SmackDown Ziggler was awarded the World Heavyweight Championship title by default after Edge used the Spear, which Vickie Guerrero had banned. He would lose the title later that night.
The next year was marked by a run with the United States Championship and about a million matches with Kingston, whether on RAW or SmackDown. Ziggler, after an impressive and lengthy reign, dropped the U.S. Championship to rising Internet darling Zack Ryder.
Ziggler, however, had finally earned recognition by the WWE's more critical Internet fans thanks to his unparalleled penchant for exaggerated selling as well as a uniquely amateur-inspired mat wrestling style. And despite the loss to Ryder, he would for the second year in a row challenge for a world title at the Royal Rumble in a losing effort, though this time against CM Punk for the WWE Championship.
Ziggler had once again climbed to the timberline of his brand's main event scene. The peak was in sight, and millions of fans wanted to see him stand atop it.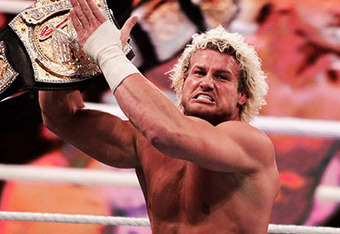 But then, WrestleMania happened.
The Fall of Mr. Ziggles
Ziggler, as far as I know, hasn't fallen out of the limelight as a consequence of any backstage drama or general disfavor with creative. He's a victim, as so many mid-carders often are, of WrestleMania.
In the time between Royal Rumble and WrestleMania, almost all mid-carders are afterthoughts. This is the time of year when guys like Undertaker and Shawn Michaels finally come out to play, when WWE spends 10 minutes of every broadcast not named RAW replaying full segments from Monday night.
It wasn't any fault of Ziggler's that he was tossed aside like last year's Call of Duty game. WWE had bigger story lines that required its attention. Simply, it was just business.
However, Ziggler has since had trouble bouncing back to the heights he had attained pre-WrestleMania. Since the Granddaddy of Them All, he's been jobbing to Brodus Clay, and now it looks like he might be part of Triple H's effort to revitalize the lackluster tag team division.
While I'm all for improving the tag team division, Ziggler is above it. In my modest opinion, he should have been given Del Rio's spot on SmackDown as an early challenger for Sheamus.
The only reason I can derive for why the WWE is so favorable toward Alberto Del Rio is so it can appeal to the Hispanic market. To his credit, he's a very skilled wrestler and a solid talker for someone who doesn't speak English as a first language. But not even Darren Shan ranted so much about destiny.
Ziggler, however, surpassed Del Rio both as an in-ring performer and a talker, and his gimmick isn't as stale as five-month-old bread.
How WWE Should Show Off the Showoff
At 31 years of age and having developed in a time when chair shots and ladder bumps were no longer a weekly affair, Ziggler could have plenty of life left in his pro wrestling career.
However, just like how John Morrison was repeatedly pushed near the main event only for WWE to find a new toy with which to play, I worry that Ziggler will likewise be discarded into Andy's toy box.
What WWE should do is either move him to SmackDown right now where he can challenge Sheamus after Alberto Del Rio has lost two or three challenges; or they should give him Money in the Bank.
Last I heard, it's uncertain whether Money in the Bank will have two briefcases.
But since the brands are so thinly defined that both world titles have a challenger from the opposing brand at Over the Limit, it wouldn't surprise me if WWE thinks it wiser to have just one briefcase instead of two brand-specific ones.
If that's the WWE's mindset, my suggestion is to scrap that idea and stick to the pay-per-view's original formula. Some people think that two briefcases are excessive. I think it's relative to the roster of the time.
Right now, we have two mid-carders in particular who could benefit from carrying the Money in the Bank briefcases, not one.
There are, of course, other ways to push Ziggler. But the reason the Money in the Bank match has been so successful isn't just the end result. It gives a wrestler a distinction similar to a title belt that gives creative something more to work with on a weekly basis—unless your name is Daniel Bryan and creative really wants to get over a drug-abusing luchador whose knowledge of English amounts only to "armdrag."
It would help keep him relative up until he finally cashes in, which would finally put him over the edge and solidify him as a permanent main-eventer. That is, unless he suffers the same fate as his stablemate Jack Swagger, but let's not think about it.
Well creepers, that's it for this week. That's right, I'm going to make this a weekly assignment for myself. Let me know what you think of the format. In particular, could the "rise of" section do with less background, or do you really like reading what's essentially a compilation of information I jotted down from Wikipedia? Let me know in the comment section.
If you get a moment, I highly recommend checking out my website dedicated to all the fiction I've published electronically. There's also a blog where I'll occasionally post reviews for bad horror movies or something.
http://nicholaslevackfiction.weebly.com/index.html
Thanks for reading. See you guys again next week for more "Fall from Grace" and later this week when I gush about how much I love my less handsome twin, Daniel Bryan. Stay classy, bleachers.