NFL Top 100: Joe Thomas and Players Ranked Far Too Low
May 8, 2012

Rich Schultz/Getty Images
The NFL Network is in the process of rolling out its list of the NFL's top players of 2012 as selected by the league's players, but it's clear those voters missed the mark in a few areas.
Three players have been ranked so far below where they should have been that it has made me question the list entirely. Here are the three guys I think got absolutely hosed in the voting by their fellow players.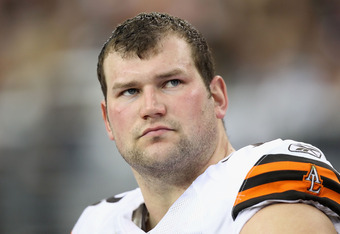 Christian Petersen/Getty Images
82. Joe Thomas
Really? No. 82? How did this happen? Since being selected by the Cleveland Browns with the third overall pick in the 2007 NFL Draft, all Joe Thomas has done is be one of the best offensive linemen in football.
Thomas has reached the Pro Bowl in each of his first five NFL seasons, and was selected first-team All-Pro by the AP in 2009, 2010 and 2011, after a second-team selection in 2008. 
Thomas has started in all 80 games of his career, showing remarkable durability. He is easily one of the top five offensive linemen in the NFL and one could argue that he belongs among the sport's top 20 players.
I feel like he was put this far down the list simply because the Browns are terrible and that's just wrong.
This just shows Thomas is terribly underrated.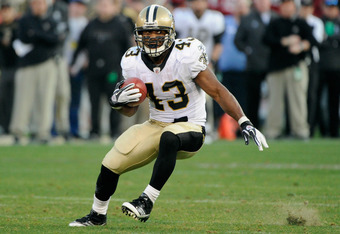 Thearon W. Henderson/Getty Images
86. Darren Sproles
Last season the New Orleans Saints had by far the NFL's top offense, racking up 7,474 yards (New England was second with 6,848 yards). Darren Sproles was arguably the second-best player on that offense behind quarterback Drew Brees. And he ranks 86th?
In 2011, Sproles also broke the NFL's single-season record by racking up 2,696 all-purpose yards. He averaged 168.5 all-purpose yards per game. Again, I really don't get how he is this low on the list.
Sproles also had 10 total touchdowns while rushing for 603 yards on just 87 carries (6.9 yards per carry) and catching 86 passes for 710 yards. Those numbers are just silly, especially when you consider that it was his first year in the Saints' offense.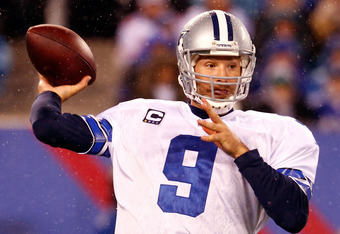 Jeff Zelevansky/Getty Images
91. Tony Romo
I've never been a huge fan of Tony Romo, but he certainly deserves to be higher than 91st on the list.
In 2011, Romo started all 16 games for the Dallas Cowboys and completed 66.3 percent of his passes for 4,184 yards, with 31 touchdowns and 10 interceptions. His passer rating of 102.5 ranked fourth in the NFL and was the best of his career.
Romo gets a lot of flack around the league because of his reputation as a choker, but the guy certainly puts up fantastic numbers. In fact, his career passer rating of 96.9 ranks second all-time behind Aaron Rodgers' mark of 104.1.
Sure, the Cowboys haven't won a championship with Romo under center, but that doesn't mean he's an awful quarterback. The guy can play, and this is way too low for him to be ranked.