Five Reasons Mickey Rourke and Chris Jericho Shouldn't Face Off at Wrestlemania 25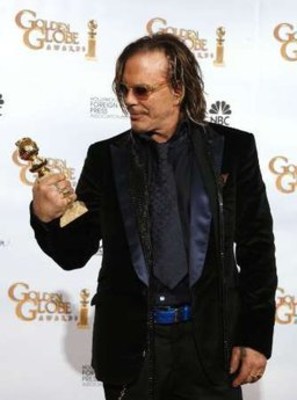 Rumors have been going around about actor Mickey Rourke facing Chris Jericho at Wrestlemania 25.
The feud has hit high points with Rourke calling out Jericho at SAG awards red carpet, and the two continued their feud on Larry King live. Now rumor is Rourke's publicist says Rourke won't work Wrestlemania and Vince McMahon says he will...how about don't do it?
It's Lackluster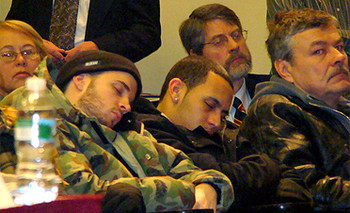 Mickey Rourke versus Chris Jericho huh? He has won a golden globe and has gotten recognition for his movie performance...but who cares? Nothing against him but they're more prominent celebrities out there..especially ones who can rack up more revenue for WWE. I think I'll fall asleep if the two face each other.
People are against it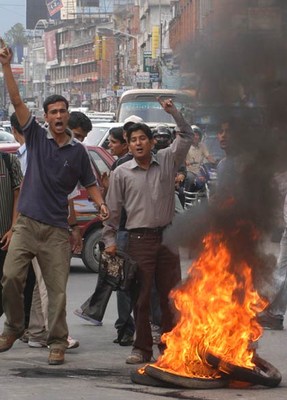 Don't you think when something gets opposed or barely any praise that you shouldn't do it? If WWE is about the money, (which they are) I don't think they should have the match happen. The L.A. times stated that Rourke's involvement with WWE might hurt is Oscar chances. Now when the media (The people who help hype build up) is against you idea..you ought to rethink what your doing. We just might as well protest.
Mickey Rourke's age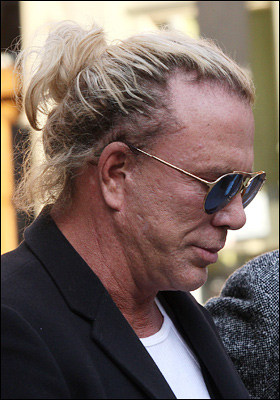 Rourke is how old? About 56 I believe. Though Flair and HBK pulled off a classic match last year..its not happening for this match. Not even a miracle. Rourke hasn't wrestled for real and would need some serious training. Jericho would have to carry the entire match. Not only will the moves be poorly sold, but we'll be stuck with a Rourke victory that not even the most gullible people will believe.
Chris Jericho is too talented to be wasted in this match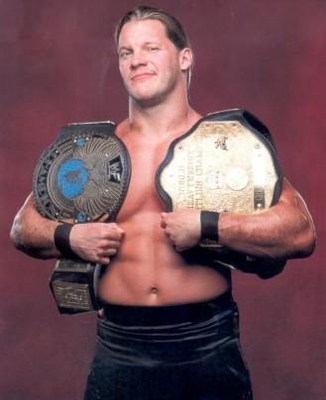 Chris Jericho has given us great Wrestlemania matches E.g. versus Triple H at Wrestlemania 18, and Wrestlemania 19 against HBK. I know it takes a prominent wrestler to do the celebrity match but Jericho? What about Kennedy? He's got a big mouth too. Y2J can apart of potentially classic bout this year instead of being utilized wrong and having to put a celebrity over.
It's WM's 25th anniversary! You have to top WM24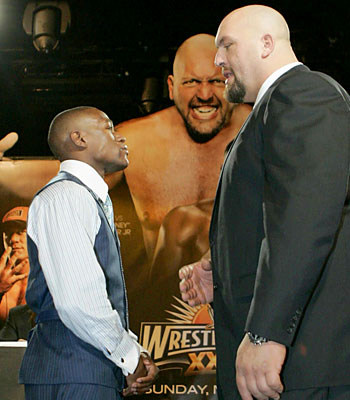 It's wrestelmania 25! you have two months WWE! Go back to the drawing board and think of something better. No one is buzzing about this possible match. Many don't care. If you're targeting kids then get a celeb they now! I doubt many kids know who Mickey Rourke is! Heck I never heard of him until the movie came out. You have to be able to top the last year's Wrestlemania celeb match too! Big Show vs Floyd Mayweather was great and had good build up. NOt to mention Mayweather was in a ring before...well boxing ring.
Keep Reading