The WWE recently started a new trend, and no, I'm not talking about Twitter.
I'm talking about the company replacing most of its B-level pay-per-view shows with names and concepts that center around a particular gimmick match or matches.
In 2012, we got a whopping six PPVs that fit that bill, a major change that's only happened over the course of the last few years.
It used to be Backlash or The Great American Bash. Now, it's Extreme Rules or Money in the Bank.
Some like the gimmick pay-per-views, and some hate them. But it's obvious that the higher-ups in the WWE want gimmick PPVs to stick around and will have them do so for the foreseeable future.
The question is: Should they? Should the WWE continue to base PPVs around a particular gimmick?
Let's examine the WWE's pay-per-view problem with a look at its six gimmick shows:
Elimination Chamber (February)
Elimination Chamber is a very important PPV in that it is generally used to determine the World champions and/or their No. 1 contenders as we head to WrestleMania.
The problem is that interest in this show has declined dramatically in recent years, plummeting from 285,000 buys in 2010 to just 178,000 buys this year.
I think that drastic drop is largely a result of the predictability of the matches on the card, and the fact that of the 12 Elimination Chamber participants, only about three or four usually have a legitimate shot of winning them.
The biggest drawback I see with Elimination Chamber is that fans don't want to pay for predictability, even though the EC matches are generally pretty good.
Still, I say that the WWE should keep this pay-per-view because of the quality of the matches, and because it plays such a big part in the WrestleMania build.
Extreme Rules (April)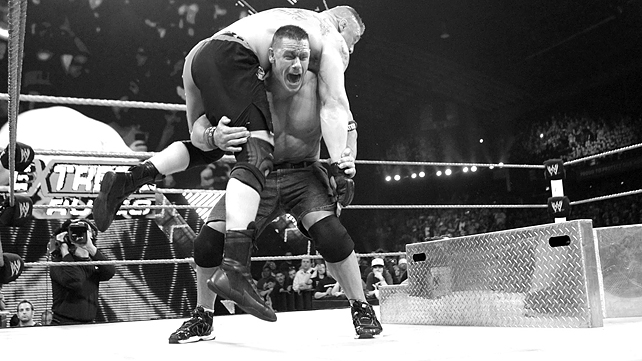 Although it hasn't been overly successful in terms of PPV buyrates, Extreme Rules has succeeded in one important area, especially over the last two years: wrestling.
Last year's Extreme Rules show, which served as the post-Mania PPV, topped WrestleMania 28 in terms of wrestling quality, and in my view, the 2012 Extreme Rules show topped WrestleMania 28, too.
The reason? The gimmick match stipulations and longer match times for Extreme rules matches.
Of all of the gimmick PPVs, Extreme Rules has proven to be the best from top to bottom because it features a wide array of lengthy matches that are usually blowoffs to WrestleMania feuds.
Blowoff matches tend to be great, and that's why I think Extreme Rules thrived in 2011 and 2012 and should continue to thrive in the future.
No Way Out (June)
Making its return this June after a three-year hiatus is No Way Out, which is expected to be centered around cage matches for the show's main events.
Although this PPV in its new form has yet to happen, I'm already not too happy with it.
Cage matches generally only work when they make sense for a particular feud, such as when a heel has consistently walked away mid-match, and the WWE needs to make sure that isn't going to happen again.
Thus, the problem with holding No Way Out in June is that the storylines may not call for cage matches, but the WWE will hold them anyway.
I could certainly do without this pay-per-view.
Money in the Bank (July)
I loved when the Money in the Bank match was held at WrestleMania, but it's hard to argue against keeping it on its own pay-per-view after how great it was in 2011.
Although MITB 2011 didn't have a particularly strong buyrate, it was one of the best WWE PPVs ever and certainly the best in recent memory.
Of course, it's silly to think that the success of that MITB PPV will be replicated every year, but I do think that the Money in the Bank match has and will continue to have a wide appeal to wrestling fans.
I can see why some don't want to see it move back to WrestleMania, because Mania will sell itself, but giving MITB its own PPV adds another must-see show to the WWE's PPV schedule and keeps things interesting during the summer, which is generally a down time for pro wrestling.
The MITB matches may not be great for business, but they are great for storylines, and the WWE would be hard-pressed to find a better PPV to replace it.
Night of Champions (September)
For the record, I do not really consider this to be a gimmick pay-per-view.
Although all the matches are supposed to feature titles being defended, that generally isn't the case. This is not so much a gimmick PPV as it is the WWE reminding us that we actually have six titles that should be defended on a regular basis.
This PPV could be replaced, and I don't think many would miss it.
Hell in a Cell (October)
The Hell in a Cell pay-per-view buyrate has taken a dramatic plunge over the last couple of years, and a lot of the blame for that can be put on a jam-packed fall PPV schedule.
But the real reason? HIAC just hasn't been very good.
The Hell in a Cell match is a match that should only be used as the final match of a major, lengthy feud, as evidenced by what we saw between Triple H and Undertaker at WrestleMania 28.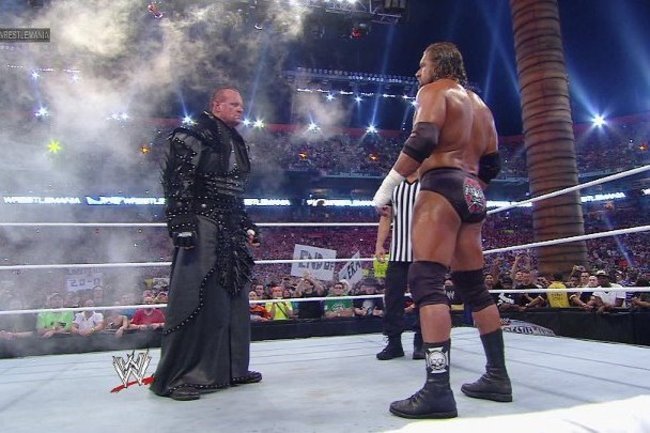 Instead, the WWE forces these HIAC matches upon us when they might not make sense storyline-wise, and creative generally gives us a lackluster card because it doesn't want to give away must-see matches right before Survivor Series.
As a result, the HIAC pay-per-view has stunk it up over the last couple of years and completely watered down the concept of what is arguably the greatest gimmick match in WWE history.
HIAC as a match should only happen on extremely rare occasions. HIAC as a PPV needs to go bye-bye. Immediately.
WWE TLC (December)
WWE TLC has featured some pretty good matches since its inception in 2009, such as Christian vs. Shelton Benjamin in a Ladder Match for the ECW Championship or Sheamus vs. John Morrison in a Ladder Match in 2010.
But it's also had plenty of stinkers and led to the creation of one of the most ridiculous gimmick match concepts ever: a chairs match.
As with many of these other gimmick PPVS, the main problem I see with WWE TLC is that it is a gimmick match PPV just for the sake of being a gimmick match PPV.
It often features matches with these Tables, Ladders and/or Chairs stipulations when those bouts aren't exactly necessary, and thus—like with Hell in a Cell—it has watered down the concept of these matches.
I'm all for gimmick matches, but only when they make sense.
At WWE TLC, they usually don't.
Final Thoughts
What is the WWE's best gimmick PPV?
My stance on gimmick PPVs is really pretty simple: If they're successful in terms of putting on quality shows and/or generating pay-per-view buys, then use them. If they're not, then consider replacing them with something else, preferably a non-gimmick pay-per-view, such as Unforgiven, Armageddon or No Mercy.
You can't really sit there and say that the WWE should get rid of all gimmick PPVs or keep them all, either. It's just not that easy.
We have to analyze each specific pay-per-view, see which ones work and which ones don't, and then get rid of the ones that are flopping, only if a better replacement is available.
As noted above, the gimmick PPVs that I like and think work on a consistent basis are Elimination Chamber, Extreme Rules and Money in the Bank.
The rest? They could be replaced tomorrow, and I wouldn't miss them in the slightest.
There's no set formula or 100 percent correct answer to the WWE's pay-per-view problem, but I think it's safe to say that the WWE's current PPV philosophy isn't working, and a new model is necessary.
And that new model shouldn't include Hell in a Cell, No Way Out or WWE TLC.
Drake Oz is the WWE Lead Writer for Bleacher Report. You can follow him on Twitter and ask him any wrestling-related questions (to be answered in the B/R Mailbag) on Formspring.