NBA Free Agents 2012: Deron Williams and Most-Prized Studs on the Market
May 8, 2012

Chris Chambers/Getty Images
The 2012 NBA free agency class isn't that special when you compare it to the epic 2010 crop of talent or the impending class due up in the summer of 2014.
However, there are still a number of talented players hoping to get a new contract during the offseason, such as All-Star point guard Deron Williams and a considerable amount of useful veterans just past their primes.
Let's take a look at a few of the biggest prizes that can be bought during free agency.
Deron Williams (player option)
Williams is not going to opt into his last year with the Brooklyn Nets, but it's likely he does choose to re-sign with them. It's a team on the up-and-up in a new, massive market that will pay him the max.
Honestly, he should be happy with that considering how overrated he can be. This is evidenced by Utah making the postseason after trading him while D-Will led the Nets to the lottery.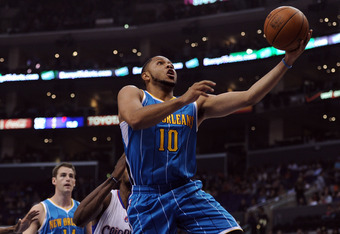 Harry How/Getty Images
Eric Gordon (RFA)
Tom Benson just purchased the New Orleans Hornets and his first order of business after assuming control of the team has to be inking Gordon to a long-term deal.
There simply aren't many young star SGs in this league anymore, and Gordon is one of them. He landed in New Orleans following the Chris Paul trade, and the franchise cannot afford to lose one of the only valuable pieces it returned for CP3.
Steve Nash
Nash has a difficult decision to make this summer.
He just found out he cannot compete with an awful supporting cast, although the 38-year-old PG tried his hardest to drag a group of scrubs into the playoffs.
Nash obviously loves playing in Phoenix but has to realize he will not win a ring by finishing his illustrious career in the desert.
If the future Hall of Famer does decide to defect, expect only a few true championship contenders to be able to vie for his services.
Ersan Ilyasova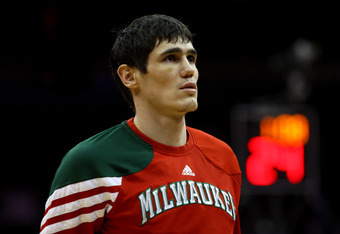 Chris Chambers/Getty Images
Ilyasova had a hell of a season in Milwaukee. The 6'10", 235-pound PF averaged 13.0 points, 8.8 rebounds, 1.2 assists and 0.7 blocks and steals per game.
He proved he's a great frontcourt player with range out to the three-point line and will be rewarded for his great season with a fat new contract.
Not bad for a second-round pick back in 2005 who is only 24 years old with plenty of upside.
Roy Hibbert (RFA)
It would be crazy if the Pacers allowed Hibbert to walk away in free agency after making his first All-Star team, but crazier things have happened.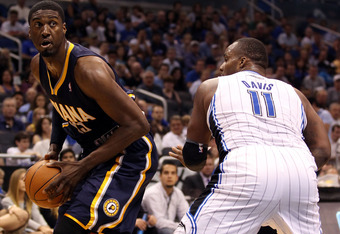 Marc Serota/Getty Images
The big man is one of the few true centers left in this league and has plenty of value because of his size alone. He's going to be up for a major raise and Indiana has the cap room available to supply it. 
That won't stop almost every other team in the league from being interested and inquiring about his services, though.