Toronto Blue Jays Starting Pitchers off to Strong Start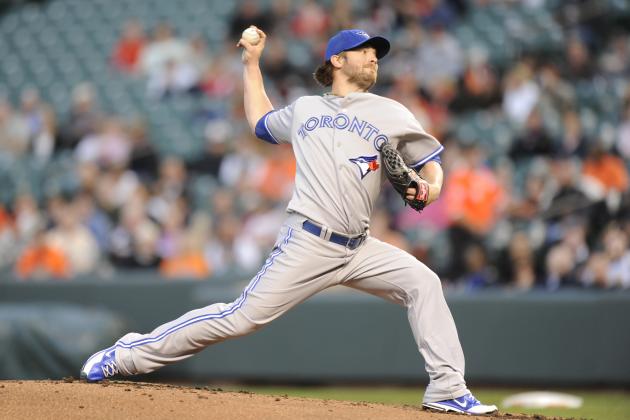 Mitchell Layton/Getty Images

The Toronto Blue Jays are off to a strong start to the 2012 season with a win-loss record of 16-13 putting them in third place in the American League East.
Much of the success is due in large part to the strength of the starting pitching rotation.
Blue Jays general manager Alex Anthopoulos made some offseason moves and changes that strengthened the team as a whole, and the moves created a solid pitching staff.
Like any team, the Blue Jays have hit a few bumps along the road this year, but overall, they appear to be strong and solid.
With some improvements, the Toronto starting rotation has become well-balanced with the stamina to be consistent and successful all season.
Take a look at some of the pitchers.
Begin Slideshow

»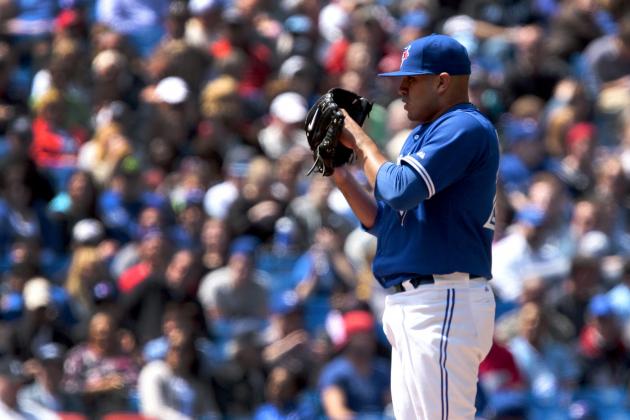 Abelimages/Getty Images

Ricky Romero, the Blue Jays ace pitcher, has not let the team or the fans down.
He has a win-loss record of 4-0 with 29 strikeouts, a 1.07 WHIP and a 3.34 ERA in 42.0 innings pitched.
He has become the heart of the Toronto pitching staff and is living up to the expectations that were placed on him this season.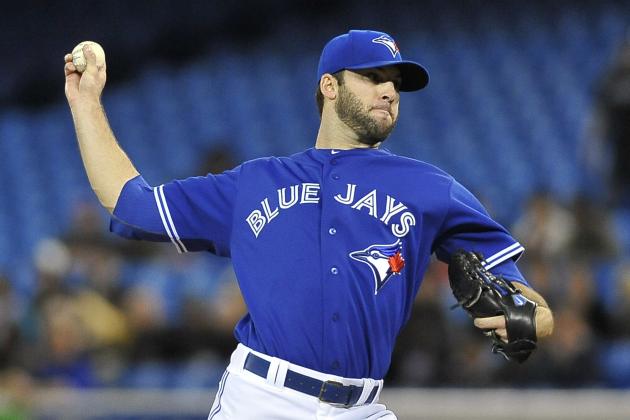 Brad White/Getty Images

Brandon Morrow has had an impressive showing so far in 2012.
He has a win-loss record of 3-1 with 29 strikeouts, a WHIP of 0.91 and an ERA of 2.38 in 41.2 innings pitched.
Morrow has become one of the key areas of strength for the Blue Jays.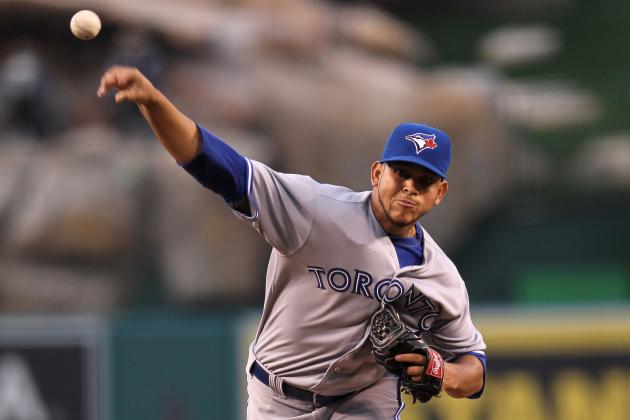 Stephen Dunn/Getty Images

Henderson Alvarez may have had a rough outing here and there, but he is still strong and has decent control on the mound.
He has a win-loss record of 2-2, 12 strikeouts, a WHIP of 1.04 and a 2.83 ERA in 41.1 innings pitched.
As the season moves along, Alvarez will continue to improve and will have greater success.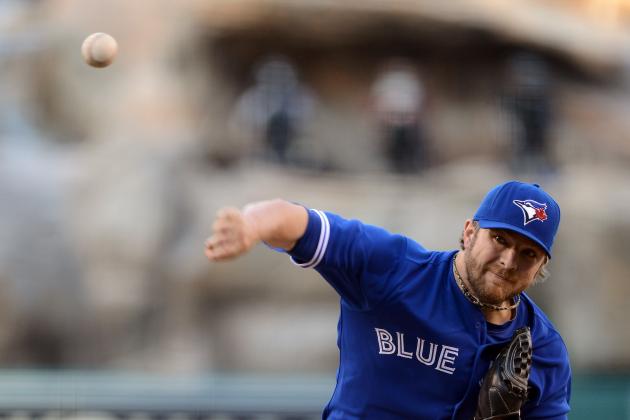 Harry How/Getty Images

Kyle Drabek has turned things around this year. He struggled quite a bit in 2011, but those struggled appear to be behind him.
Even with an occasional difficult outing, he has had a good 2012 so far.
Drabek has a win-loss record of 2-3, 28 strikeouts, a WHIP of 1.46, which will improve, and an ERA of 3.34 in 35.0 innings pitched.
He is still improving while refining his pitching mechanics, and he will continue to make adjustments throughout the season.
He has learned a great deal from past mistakes, and adapts well to the necessary changes.
Look for a strong season from Drabek.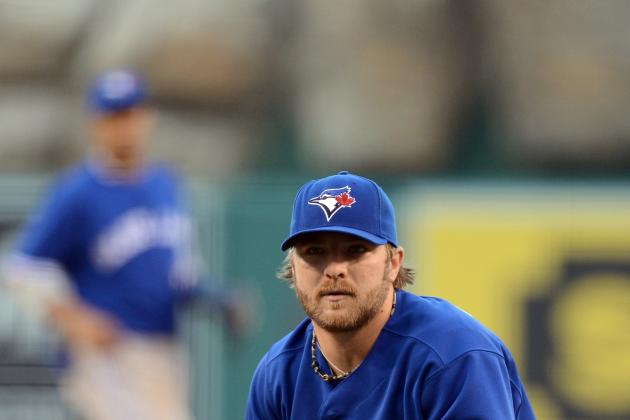 Harry How/Getty Images

The Blue Jays are having a good season so far, and I think that the pitching staff will continue to deliver strong performances throughout the year.
The strength of the starting pitching staff continues to grow, and they are backed by a solid bullpen.
The season is still early, but I think that Toronto is going to be tough to beat in the AL East.