Philadelphia Eagles: Grading the Team's 2009 Draft 3 Years Later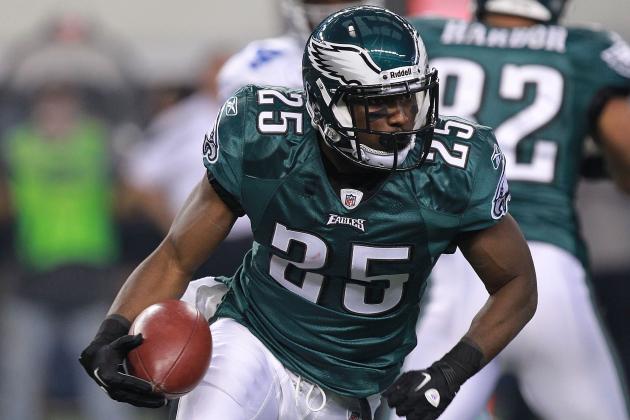 Ronald Martinez/Getty Images

The Philadelphia Eagles are three years removed from the 2009 NFL draft, and it's a good time to look back and see the progress the team made with the selections they had. Andy Reid began the draft in his typical fashion—trading up, although he selected a wide receiver over his usual defensive lineman.
Begin Slideshow

»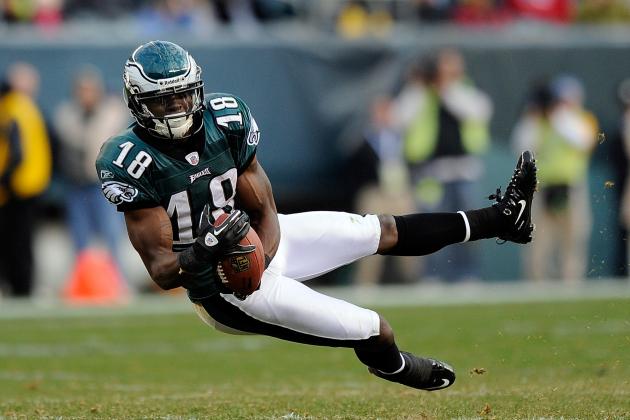 Patrick McDermott/Getty Images

The Philadelphia Eagles traded up to get Jeremy Maclin, which was the second season in a row the team upgraded the wide receiver corps—first with DeSean Jackson in 2008.
Maclin was an impact player at the University of Missouri, proving to be a threat to score every time he ran the ball, returned kicks or caught passes. He enjoyed a fine rookie season in 2009, catching 55 passes for 762 yards and four touchdowns, and he scored a 76-yard touchdown reception in the Eagles' playoff loss, finishing that game with 146 yards.
He set career highs in 2010 with 70 receptions for 964 yards and 10 touchdowns, before dropping off to 63 catches for 859 yards and five touchdowns in 2011. Maclin struggled for most of last training camp with a mysterious illness that proved to be a cancer scare, and he lost weight as a result. He should be ready to take the next step as he heads into 2012 with a full offseason under his belt.
Grade: A-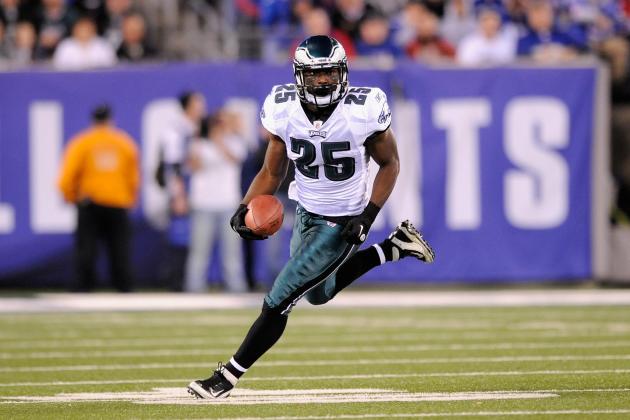 Patrick McDermott/Getty Images

Just like they did with Brian Westbrook, the Philadelphia Eagles got a steal when they selected University of Pittsburgh running back LeSean McCoy with their 53rd overall pick.
McCoy had a mediocre rookie season, rushing for just over 600 yards on 4.1 yards per carry, before breaking out as a second-year player and emerging as arguably the best running back in the NFL in 2011. McCoy ran for 1,309 yards and a league-high 17 touchdowns, also leading the league with 20 total scores. He averaged 4.8 yards per carry behind an offensive line that included two rookies, and he was rewarded by being named AP First-Team All-Pro.
Just 23 years old, he is due to get a massive contract extension. As much as I don't like running backs, McCoy is worth paying, worth keeping and worth utilizing. He can produce in the run game and the passing game. The only area of improvement he could show would be as a blocker.
Grade: A+
Jim McIsaac/Getty Images

When Cornelius Ingram was drafted, I had high expectations for the former Florida tight end.
Ingram was in the running for the nation's best tight end his junior year of college before tearing his ACL early in his senior season. He tore that same ACL again in training camp his rookie season with the Philadelphia Eagles, and he never really made an impact in the NFL.
Ingram spent 2010 on the Eagles' practice squad before bouncing around on both the Denver Broncos' and Detroit Lions' practice squads in 2011.
Grade: C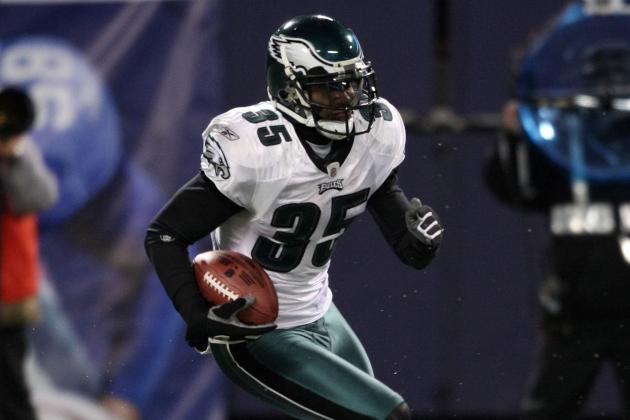 Nick Laham/Getty Images

It's extremely rare for a fifth-round rookie to work his way into the starting lineup from day one, but that was just the case for Macho Harris in 2009.
The Philadelphia Eagles had just let Brian Dawkins walk in free agency, and they desperately needed a player that could have that kind of an impact on the defense.
I don't think they thought Harris was the long-term answer, but they obviously felt enough about him to start him from the first game.
Harris struggled in pass coverage, getting torched for a 10-for-13, 151-yard, one-touchdown passing line that amounted to a 140.1 passer rating. He was also subpar in the running game, and the Eagles ended up cutting him in training camp in 2010 before he played briefly with the Washington Redskins.
Grade: C+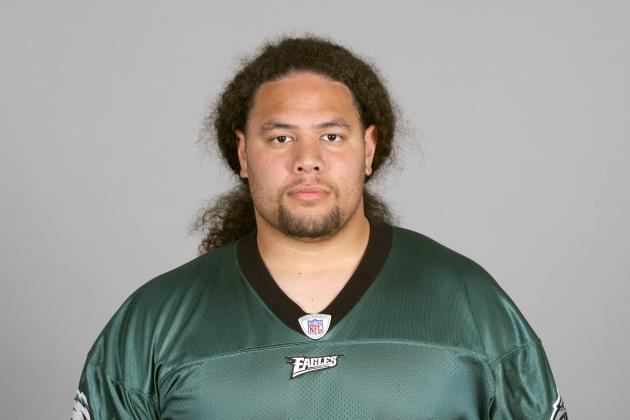 Handout/Getty Images

The Philadelphia Eagles stashed Fenuki Tupou on injured reserve his rookie season, and then he spent most of 2010 on the practice squad. He is still struggling to find a job in the NFL and has yet to play in so much as a regular season game.
Grade: D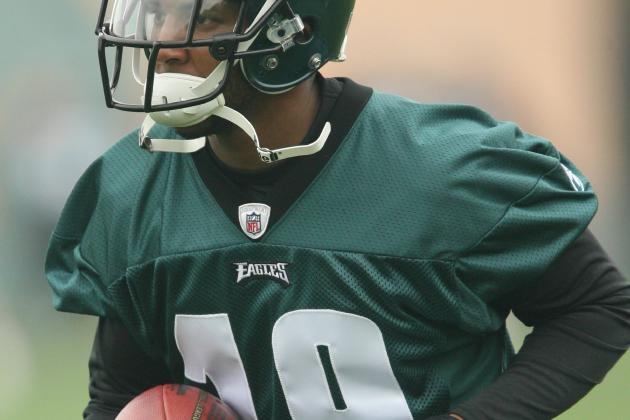 Hunter Martin/Getty Images

Brandon Gibson is small in stature (just 6'0" and 204 pounds), so he's probably best suited as a slot receiver. He was traded from the Philadelphia Eagles to the St. Louis Rams midway through his rookie season and caught seven passes for 93 yards in his first game with the Rams.
Gibson has averaged 41 catches, 467 yards and one touchdown per season since he was drafted, which is decent enough production for a sixth-round draft pick.
Grade: B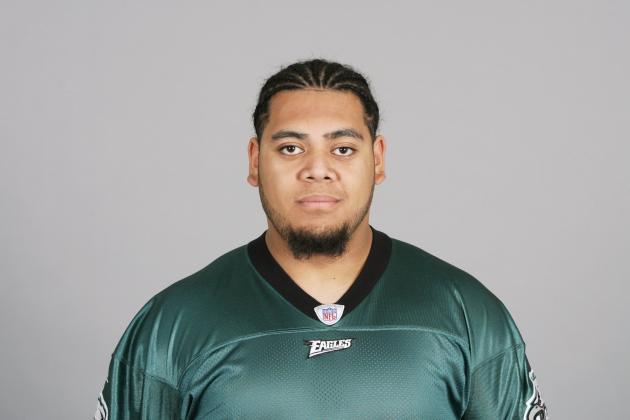 NFL Photos/Getty Images

Paul Fanaika has had an extremely similar career to that of Fenuki Tupou, as he has spent most of the last three seasons on various practice squads fighting for a job in the NFL.
Fanaika was last seen on the Cleveland Browns' practice squad, his fourth such team in two seasons.
Grade: D+
Nick Laham/Getty Images

The Philadelphia Eagles have never had good linebackers, and Moise Fokou managed to start 22 games and appear in 43 in his first three seasons before breaking his ankle late in 2011.
Fokou is the typical dime-a-dozen Eagles linebacker, as he doesn't offer too much in the passing or run game. He's probably best suited as a nickel or dime linebacker, and with the acquisition of DeMeco Ryans and Mychal Kendricks to the roster, Fokou will have to fight for a starting spot in 2012.
Grade: C+