Creating the Ultimate NFL Reality TV Show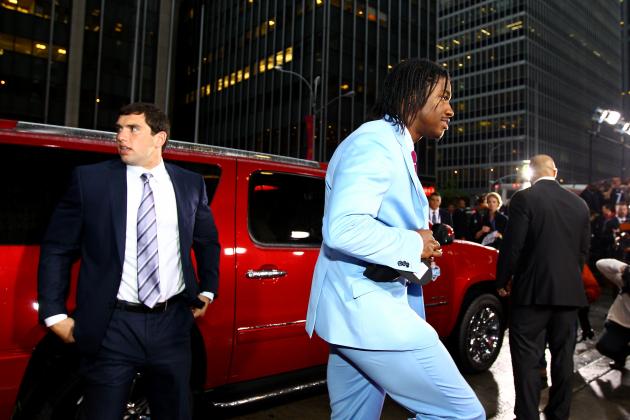 Al Bello/Getty Images

When it comes to the world of the NFL merging with the world of reality television, the right show just hasn't been made yet to show off the best portions of both.
Some shows focus too strong on the insignificant personal backstories of players (think Ochocinco: The Ultimate Catch, Kendra or The T.O. Show) while other shows focus too much on the nitty gritty of the game for casual fans (like HBO's Hard Knocks). Some shows are just too depressing (see this failed idea for a show involving Antonio Cromartie and his 10 children).
How about a show to take the top college prospects at one position and pit them head to head for a chance at glory (and a major prize opportunity).
Welcome to the pitch for Prospect Place—the ultimate NFL reality show.
Begin Slideshow

»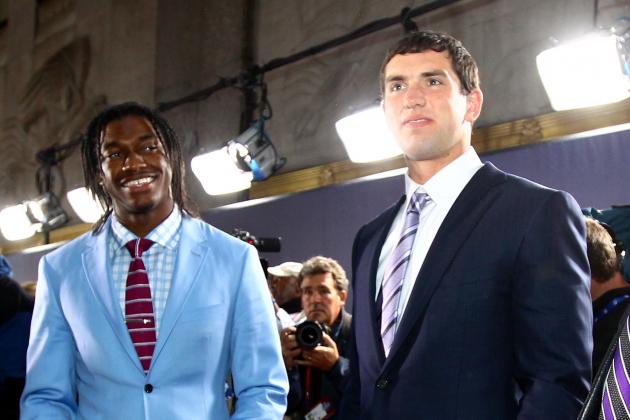 Al Bello/Getty Images

The pitch for Prospect Place is simple:
The top 15 quarterback prospects are all in one house. Competing in a series of challenges, these players will fight for the chance to be named the best prospect of them all.
If they can make it through their fellow prospects, they could have a shot at what could possibly be the biggest cash prize in reality television history.
I don't care what the cost is to license this song...M.O.P.'s hit single Ante Up must be the theme song for this show. However, since no cut of the song would fit without some major edits, we might as well go with the instrumental.
Alternate pick: The instrumental to Nas' No Ideas Original.
(If anybody can find an instrumental that can fire people up more than these picks, I'll put it at the bottom of this slide with the submitting user's name right next to it.)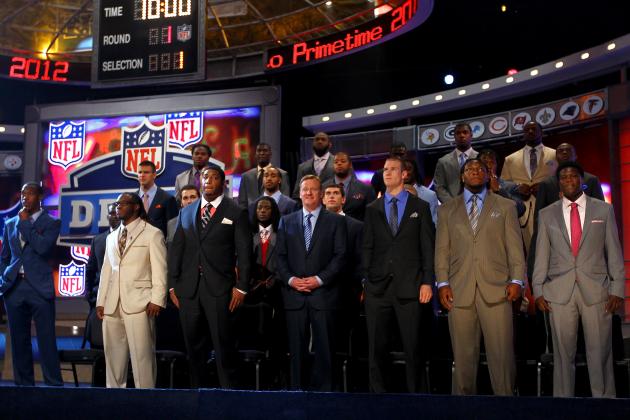 Al Bello/Getty Images

First, you need the top eight or so prospects to come in as the favorites in the competition. This gives us Andrew Luck, Robert Griffin III, Ryan Tannehill, Brandon Weeden, Brock Osweiler, Nick Foles, Kirk Cousins and Russell Wilson.
Then, you add a few quarterbacks who won a lot/had big stats but may not be immediate NFL starters. That adds Kellen Moore, Case Keenum and Austin Davis.
Round out the class with a few more draftable players as wild cards in the process. That finishes us out with B.J. Coleman, Chandler Harnish, Dominique Davis and Ryan Lindley.
We now have our class of 15 prospects.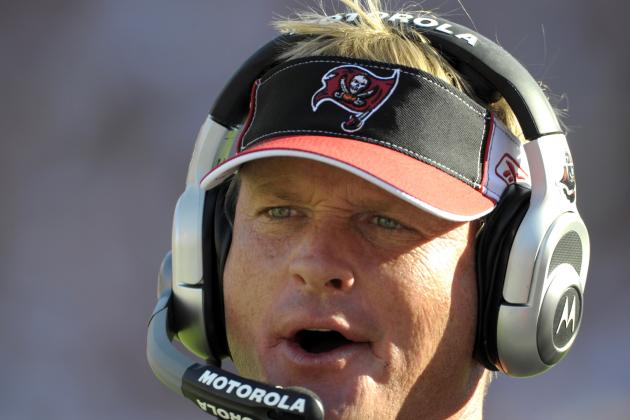 Al Messerschmidt/Getty Images

A charismatic voice on the microphone and an overall solid evaluator of quarterback talent, Jon Gruden may have what it takes to be the host of such an important reality program.
He'll just have to make sure he clarifies which guy he's talking about when he identifies a well-performing player as "this guy."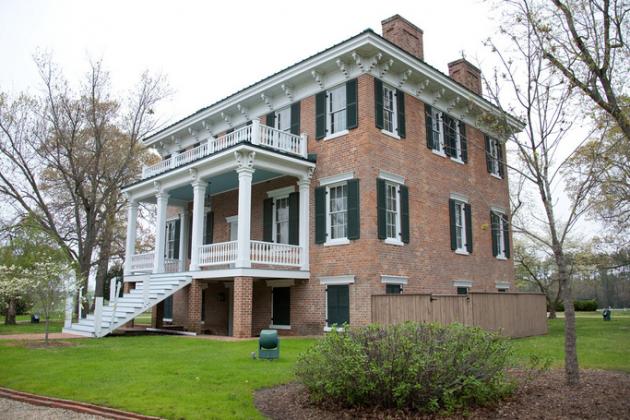 Flickr.com-- User cliff1066™ (http://bit.ly/JcCbKJ)
The contestants' new home, Prospect Place, will serve as a classic element contrasting with the rapid evolution of the game and the quarterback position.
With just enough rooms to force quarterbacks to share bedrooms (alliances! drama!), the house will also feature reality show standbys such as a confession room and main sitting room.
A large central sitting area will help foster conversation between the passers...and maybe a little trash talk.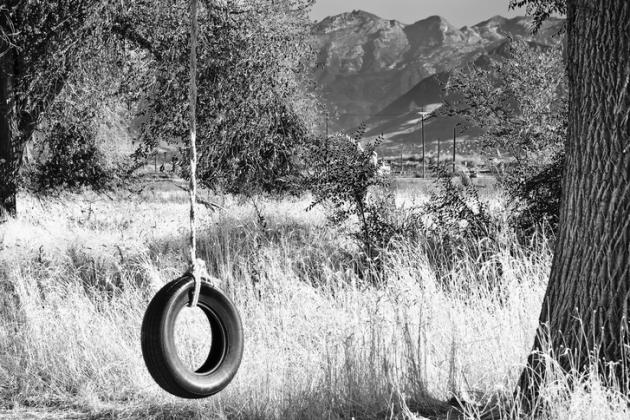 Flickr.com -- User wickenden (http://bit.ly/ITwcQs)
Prospect Place is a high-stakes game, and as such, the tests involved should test a wide variety of skills important both on and off the field.
In addition to passer challenges (like throwing a ball through a tire hoop like the one pictured) and physical challenges (like running and jumping events similar to the league's combine), the show would also challenge player's intellect and understanding of the game.
In addition to making one challenge the completion of the Wonderlic (which would be shown with a full explainer of the questions and scoring methodology), other brain challenges would include the reading of defenses on video and tests on the history of the game and its greats.
Another potential challenge would have the quarterback prospects relay instructions fed to them through their headset, in a display of what they'd likely be doing once they hit the field.
Later, challenges would take these skills challenges and combine them into exciting obstacle courses.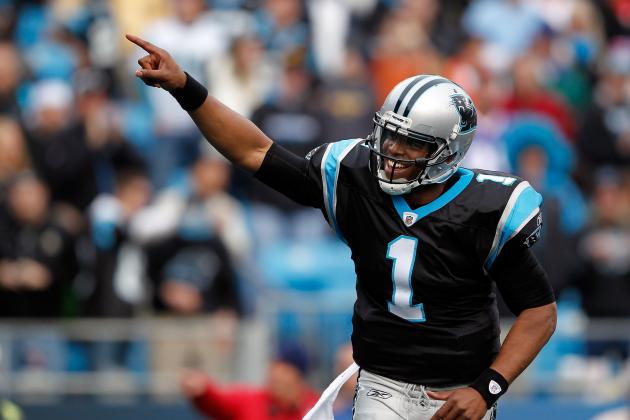 Streeter Lecka/Getty Images

To help them work through some of the challenges on the show and to explain the difficult road ahead of them as top draft prospects, several pro players will appear at various points of the show's season.
Some of them are great, others are so-so, some are a little less than that, but all of them faced the pressure of being a top pick.
Among the projected guests for the opening season of Prospect Place are:
Cam Newton
Vince Young
Matt Leinart
In addition to serving as mentors and advisors, many of the players would stick around to serve as judges during subjective events.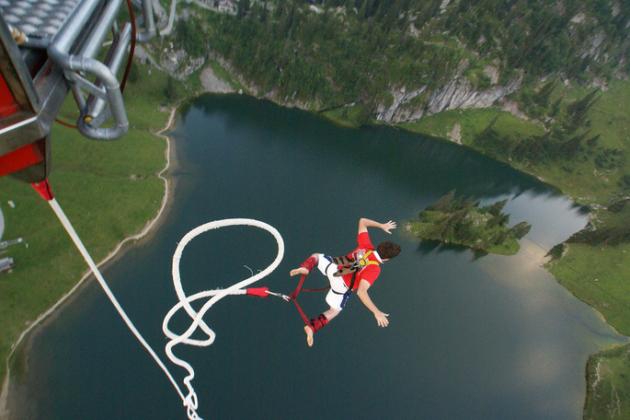 Flickr.com -- user carla777@sbcglobal.net (http://bit.ly/KBI8qg)
To simulate the likely drop in their draft status that comes with their elimination from Prospect Place, dismissed players will usually be let go by falling from somewhere high to somewhere low.
In what is sure to be one of the classic visuals of the show, some of the losing quarterbacks in the early rounds will be forced to bungee jump from the highest point possible.
The prospect's draft stock may bounce back slightly, but for all intents and purposes, it's going to drop far and fast.
Mark Cunningham/Getty Images

With the risk for injury and humiliation a serious (if not unlikely) possibility, it's evident the prize money needs to be pretty huge for Prospect Place to be a success. So let's go big.
The winner of the show receives two times the value of their rookie contract.
As an example, Andrew Luck would go on to be selected with the No. 1 overall pick of the draft and be signed to a four-year, $22 million deal with the Indianapolis Colts.
If he were to win the show, his deal would go to four years, $44 million. That kind of jump would automatically make this show have the largest jackpot in reality television history.
The winning quarterback would also be guaranteed at least a $2 million endorsement contract with the show's leading sponsor (a good way to make sure the winner would be paid even if they fell a few rounds).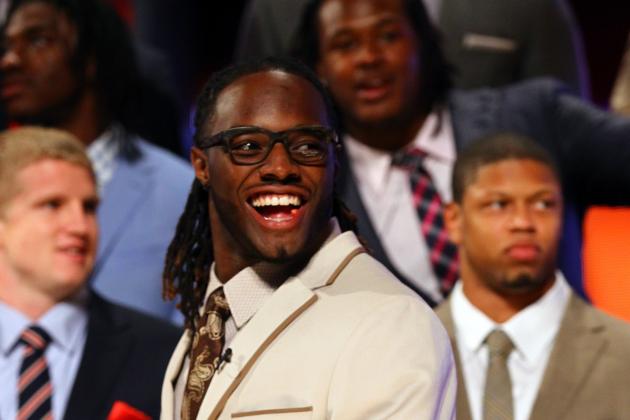 Al Bello/Getty Images

The show could stay fresh for several seasons by rotating between various positions.
As an example, if this year's draft class were piled together, imagine what kind of fun challenges could be done to test the skills of first-round running back talents Trent Richardson and David Wilson.
The show could also succeed by throwing the best wide receivers together. For seasons with marketable positions like defensive line or kicker, multiple position groups could be run at the same time to keep things fresh.