Texas A&M: 5 Things That Will Keep Head Coach Kevin Sumlin Up at Night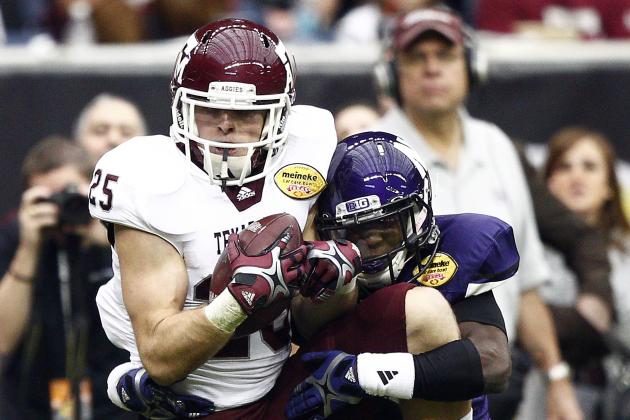 Bob Levey/Getty Images

The Texas A&M Football team finished a productive spring practice under the tutelage of first year coach Kevin Sumlin. Despite a solid spring, the Aggies still have multiple questions that could keep the coaches up all night as they prepare for their first season in the Southeastern Conference.
The team will now spend the summer working out with strength and conditioning coach Larry Jackson. They skill position players will participate in voluntary 7 on 7 games in order to improve their timing with the quarterbacks.
The coaches have to hope that a summer of conditioning will improve multiple positions on the team. Mike Sherman left a roster with a lot of talent, but there are definite depth issues at certain positions. This is a look at the areas of the team that will keep Sumlin awake late at night.
Begin Slideshow

»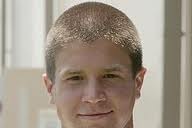 The Aggies still have questions at punter. Ryan Epperson returns after a disappointing 2011 season.
Drew Kaser is a sophomore and is being counted on to get the job done. The problem with Kaser is that he is not consistent. One punt will go for 30 yards and the next punt will go for 70 yards.
In the SEC, field position is extremely important, and the Aggies cannot afford to lose these hidden yards with a suspect punting game.
Kaser needs to step up and take control of the job, or the Aggies are going to be left with Epperson and his 35-yard punts again.
A&M is not good enough on offense and defense to win games in the SEC if they are giving up field position through poor punts.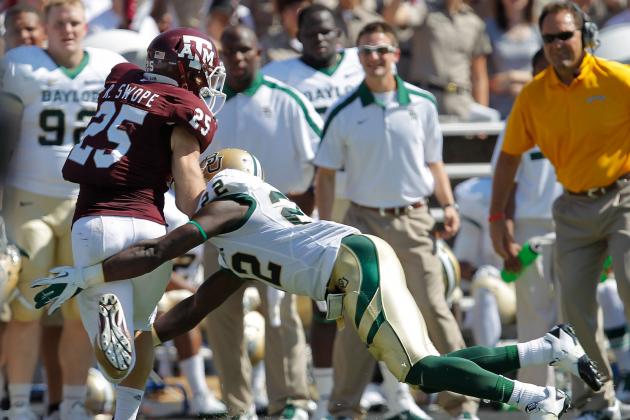 Sarah Glenn/Getty Images

The Aggie coaches know they have a potential All-American in wide receiver Ryan Swope. The senior from Austin Westlake High School has the potential to put up 100 catches for 1,500 yards in Sumlin's offense.
But after Swope, there are question marks.
Uzoma Nwachukwu has the size, speed and experience but has to improve his consistency.
Malcome Kennedy had a good spring but has to prove he can do it in the games.
Michael Evans has the size and speed, but he redshirted in 2011 and has not taken his first college snap.
Until the other receivers step up and prove they can be consistent, the depth at wide receiver is a question.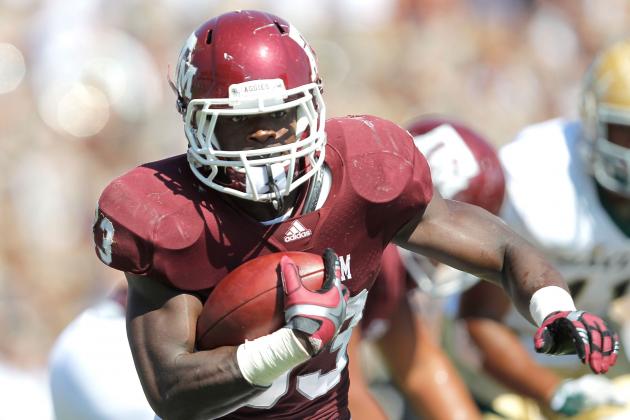 Sarah Glenn/Getty Images

In the SEC, you need at least three running backs capable of playing because the league is so physical. Christine Michael is ahead of schedule in his rehab from his ACL tear and was able to participate in spring practice in a limited capacity.
Ben Malena had a very strong spring and will be a quality SEC running back.
The problem is if Michael gets dinged up, the Ags are only one play away from starting freshman Trey Williams at running back in the SEC.
Brandon Williams can alleviate some concerns if he is granted a waiver from the NCAA and allowed to play in 2012.
Right now, the coaches just have to hope that Michael is able to stay healthy.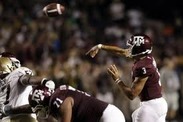 Photo by CSMonitor.com
Kevin Sumlin has had good quarterback play everywhere he has coached. While he has to feel confident that he has a quarterback on campus that can step up and run his offense, until he sees it on the field, it is still a concern.
Johny Manziel has never seen a live snap in college, and Jameill Showers has seen limited snaps.
Until they go out there and lead the team to a victory on the field, the coaches are going to worry about whether he can get it done when the pressure is on. No one knows how these quarterbacks will react to being behind in a game or any kind of pressure.
The quarterbacks have to show they can get it done before they will earn the coaches complete confidence.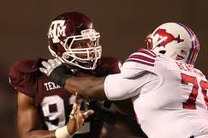 Photo by ThomasGCampbell.com
The biggest question facing the team is the interior defensive line. The first team of Jonathan Mathis at defensive tackle and Kirby Ennis at nose tackle should be solid.
After that, it is a huge question mark. Ivan Robinson had a strong spring, but at somewhere around 260 pounds, he is nowhere near the size he needs to be to contribute for a significant amount of snaps in the SEC. He is currently running second team at defensive tackle.
The second-team nose tackle will have to be an incoming freshman. Right now, the second-team NT is walk-on Tyler Godwin. If incoming recruit Edmund Ray is able to overcome some qualification issues then he should slide right into the backup spot.
Right now Rhontae Scales is backing up Godwin. The fact that the 6'6" 317-pound Scales is backing up a walk-on who was not on the 2011 roster should tell you how Scales has been performing in practice.
There is no guarantee that Ennis and Mathis can hold up against the better running games in the SEC. If they cannot hold their ground at the point of attack, the coaches are going to have to hope and pray that someone can.
The Aggies are going to have to get major minutes from some true freshmen which is never a good idea in the SEC.