Oklahoma State Football: 5 Things That Will Keep Mike Gundy Up at Night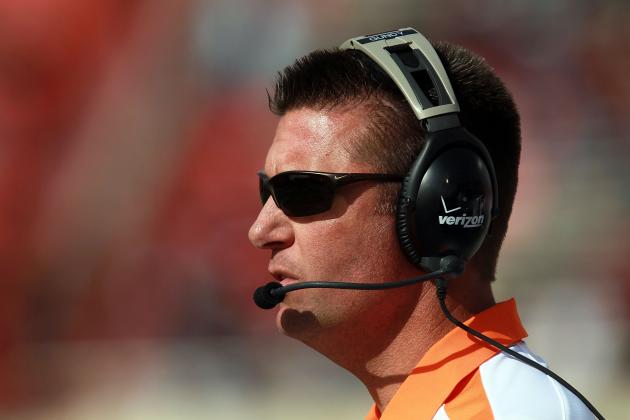 Ronald Martinez/Getty Images

The Oklahoma State Cowboys don't have many concerns heading into the 2012 college football season. However, there are a few things that will keep head coach Mike Gundy up at night.
The inexperience at certain positions, the opponents the Cowboys will face and the mounting pressure of trying to be an elite program are just a few of the things that will nag at Coach Gundy. Whether the Cowboys can overcome such things remains to be seen.
Here are five things that will keep Gundy up at night.
Begin Slideshow

»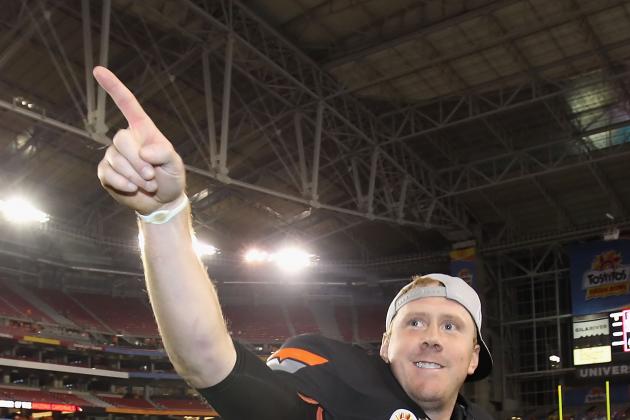 Christian Petersen/Getty Images
Experienced quarterback Brandon Weeden is gone to the NFL.
Let's be honest. Few true freshmen can come in and grasp a college offense in enough time to be effective starters their first year. Mike Gundy did it for the Cowboys back in the late 1980s, and so did Josh Fields in the early 2000s. But those were two of the best in Oklahoma State history.
Wes Lunt has been named the starter, and it will be interesting to see how good he is this early. Gundy has to be at least a bit worried about starting a guy who has no college game experience against teams like Oklahoma, Texas and Kansas State.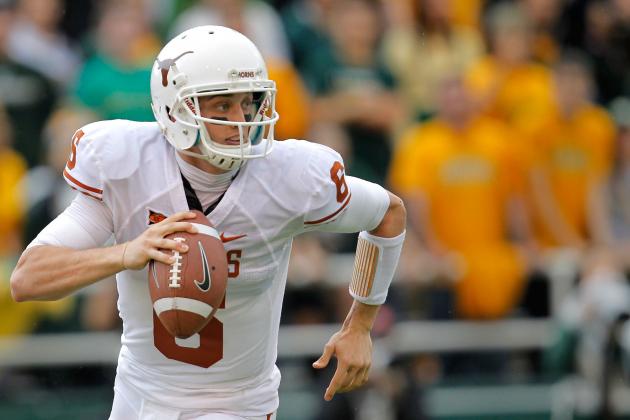 Sarah Glenn/Getty Images

The Texas Longhorns have been down the past few seasons, and Oklahoma State has beaten them fairly soundly the past two years. But things may not stay that way for long though.
The Longhorns are one of the best programs in the nation. With their recruiting, fanbase and money, it isn't a question of whether they'll return, but when. Mike Gundy better hope that this year isn't the year Texas is Texas again.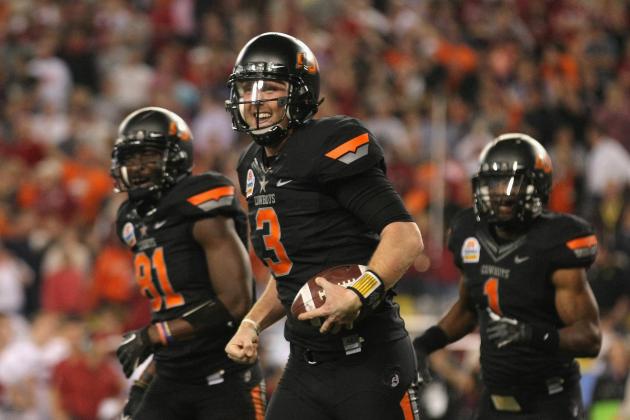 Donald Miralle/Getty Images

The Cowboys lost quite a few playmakers from last year's squad. Brandon Weeden and Justin Blackmon are obviously gone from last year's offense, along with other wide receivers Hubert Aniyam and Josh Cooper. The defense has also lost a few in defensive ends Jamie Blatnick and Richetti Jones and free safety Markelle Martin.
The Cowboys have talent coming up to replace those players, but it won't be easy. If Mike Gundy isn't thinking about this now, he will be by September.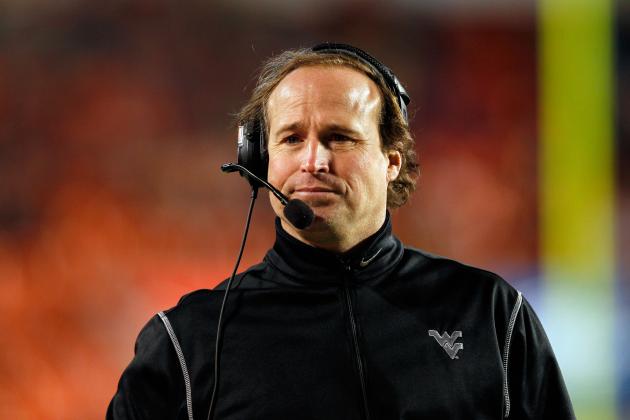 Mike Ehrmann/Getty Images

The Big 12 has changed in the past year. Two opponents that the Cowboys were very familiar with in Missouri and Texas A&M have been replaced by West Virginia and TCU, two teams that the Cowboys have not played in recent years.
While they may know West Virginia decently thanks to former Cowboy offensive coordinator Dana Holgorsen being the head coach, it won't be an easy matchup. TCU presents a different challenge altogether. The conference certainly hasn't gotten easier for Mike Gundy, and he knows that.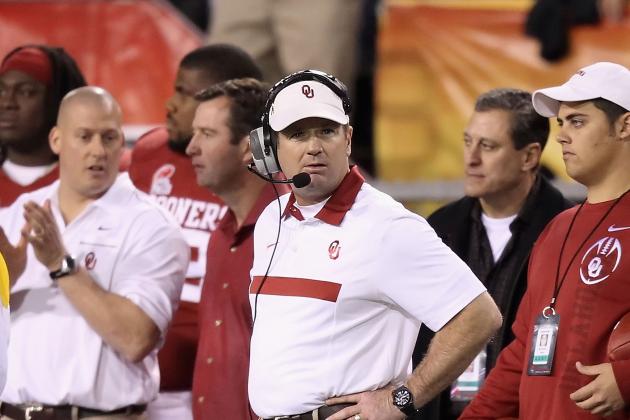 Christian Petersen/Getty Images

This will always be a concern in Mike Gundy's mind. Oklahoma State has always been the little brother to Oklahoma, even despite last year's success for the Cowboys.
The Sooners have dominated the state in recruiting, winning and support, and one year won't change that. Gundy knows he must have sustained success to make headway in this area, and he knows how hard that will be versus Oklahoma.