WWE Raw SuperShow Results: Live Blog, Coverage and Analysis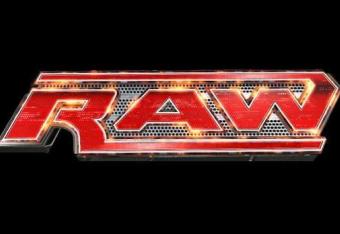 Hey, Bleachers. This is the live blog for the May 7 edition of the WWE Raw SuperShow, where we cover all the action as it happens and host community discussion in the comment section.
Following Extreme Rules, last week's Raw saw some significant developments. Brock Lesnar broke Triple H's arm after Triple H threw Brock's new contract out the window along with his demands.
John Laurinaitis announced at the end of Raw that he would be John Cena's opponent at Over the Limit, and then brutally beat him with the help of Lord Tensai.
This week, we should expect to see some follow up on the Laurinaitis vs. Cena match announcement, and an update on the Lesnar's status for the WWE. Let's not forget that CM Punk has a new feud with Daniel Bryan to kick into high gear as well.
Tune in with us tonight, and sound off in the comment section with your thoughts as the show goes live at 9 pm ET on the USA Network.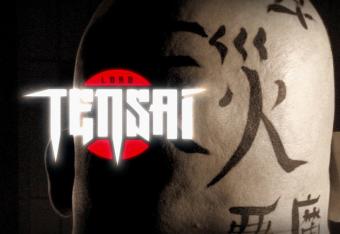 CM Punk vs. Lord Tensai...and Daniel Bryan:
John Laurinaitis makes this a handicap match as punishment for Punk's insults earlier in the night.
After a rough start, Punk is going to work on Daniel Bryan. Daniel Bryan escapes a GTS attempt, and Tensai tags in. Punk lays out Tensai with a head kick, and he's looking for the elbow drop of the top rope, but Daniel Bryan racks him.
Tensai botches his choke-slam, but moves along, and mists his hand, then takes out Punk with the claw.
Lord Tensai & Daniel Bryan def. CM Punk.
Daniel Bryan puts Punk in the Yes Lock after the match, twice, and that's it for Raw tonight.
The show was a little rough, and the crowd was atrocious, but I expected worse honestly.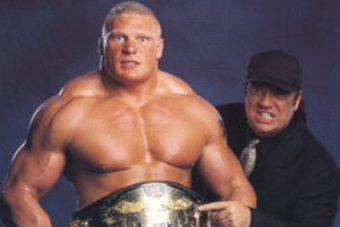 We get a big recap of the Triple H/Brock Lesnar segment from last week. The announce booth lets us know the details of Triple H's arm injury, saying he will need surgery and then he'll start therapy.
Triple H will be on Raw live this week. Lesnar was invited to be on Raw tonight, but instead sent his "legal representative"...Lesnar's music hits, and after a long pause, here comes Paul Heyman!
Heyman cuts a promo pumping up Lesnar, and gets down to business, saying that John Laurinaitis agreed to Lesnar's demands on live television, and that makes the WWE Universe a party to the agreement.
Lesnar feels betrayed. Heyman goes through Lesnar's accolades, then brings out Lesnar's official statement, and reads it for us.
Lesnar returned to the WWE to bring legitimacy to the sport, but was given the same bull that chased him off eight years ago.
The statement ends with Lesnar saying he's done, and quits the WWE. Heyman's delivery was on point, he throws the mic down and leaves.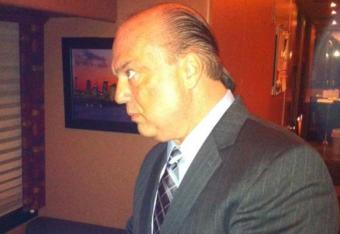 CM Punk just tweeted this photo on Twitter, and said that this man is on his way to the ring next! Could it be true?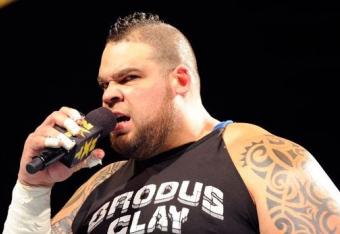 We return with Eve Torres being told by John Laurinaitis that he didn't buy Big Show's apology.
Chris Jericho, Alberto Del Rio and Randy Orton show up to argue over who deserves a shot at Sheamus' World Heavyweight Championship. A brawl breaks out, Sheamus jumps in out of nowhere. It ends with John Laurinaitis telling Sheamus that he'll have a Fatal 4 Way at Over the Limit.
Brodus Clay vs. The Miz:
If you've seen one Brodus Clay squash match, you've seen them all. This was no different. Brodus slams Miz, then finishes him with the splash.
A little more focus than usual on the "Funkadactyls" Cameron and Naomi.
Brodus Clay def. The Miz via Pinfall.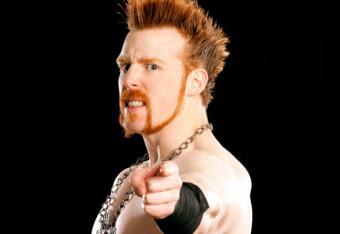 Sheamus & Randy Orton vs. Alberto Del Rio & Chris Jericho:
Sheamus is getting his injured arm worked on for a great deal of the match, and after a commercial break it looks like Orton is on track to hand out some RKO's, but Jericho and Del Rio pull it together.
Sheamus is in now, and cleaning house. Del Rio runs in, but Orton intercepts him with an RKO. Sheamus looks to hit Jericho with a Brogue Kick, but Jericho dodges and Sheamus accidentally hits Orton with it.
Sheamus eats a Codebreaker, and Jericho gets the pin. Nice finish.
Chris Jericho & Alberto Del Rio def. Randy Orton & Sheamus via Pinfall.
Sheamus tries to help Orton up after the match, but Orton hits him with an RKO.
We'll be getting a Triple H/Brock Lesnar update tonight.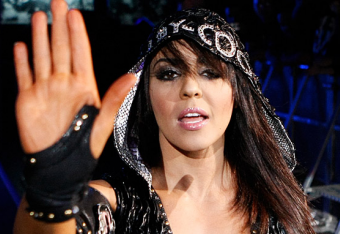 Layla & Kelly Kelly vs. Maxine & Natalya:
Total squash match. Layla wrecks Maxine.
Layla & Kelly Kelly def. Maxine & Natalya via Pinfall.
More tag team action coming up next.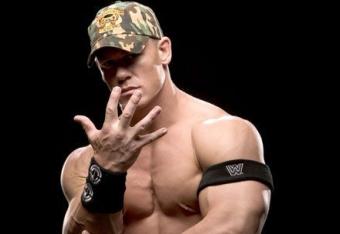 Michael Cole is conducting this interview. Cena thanks the WWE Universe for their concern and well wishes.
John Cena says that there is a group of doctors who strongly recommend he takes the next few months off, but he's going to face John Laurinaitis at Over the Limit no matter what.
Michael Cole asks if Cena was shocked by the WWE Board not reprimanding Laurinaitis. Cena says he spoke with the board, and asked that they don't punish him until he gets his match at Over the Limit.
Cole then says he's been watching lots of tape on Laurinaitis, and thinks deep down Cena might be scared. Cena's just scared that Laurinaitis might hurt himself before they can actually scrap.
Cena says he's going to beat down Laurinaitis at Over the Limit and that's it.
Kelly Kelly and Layla are seen walking backstage.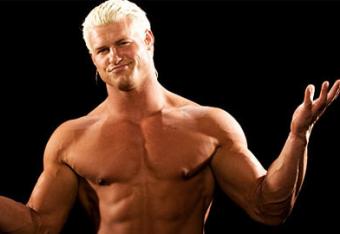 Kofi Kingston vs. Dolph Ziggler:
Lots of talk about AW and his signing of former tag team champs Epico and Primo. They cut backstage and we see AW watching the match intently alongside Primo, Epico and Rosa. Mason Ryan makes an appearance, and stares in silence.
Kofi climbs the ropes, but Swagger trips him up as he jumps. Ziggler takes advantage of the stunned Kingston, and hits him with the Zig Zag. That's a wrap.
Dolph Ziggler def. Kofi Kingston via Pinfall.
John Cena's interview is coming up next.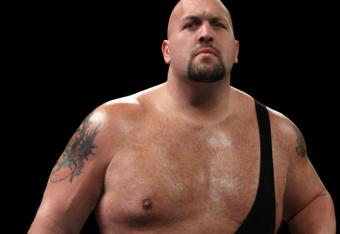 Laurinaitis is backstage, and he bumps into Big Show, and snaps at him. When Laurianitis is out of earshot, he makes fun of Laurinaitis, and Eve Torres catches him.
Cody Rhodes (c) vs. Big Show for the Intercontinental Championship:
After a little back and forth, Cody Rhodes runs off with his belt, and gets counted out.
Big Show def. Cody Rhodes via Count Out, Rhodes retains the Intercontinental Championship.
Show tells Cody to come back, but instead gets Eve Torres, she comes out and demands that Big Show apologize for making for of John Laurinaitis' voice.
She reminds Big Show that there's not much work for "freaks" like him outside of this business. He apologizes, and leaves.
Sheamus and Randy Orton are teaming up against Alberto Del Rio and Chris Jericho later tonight.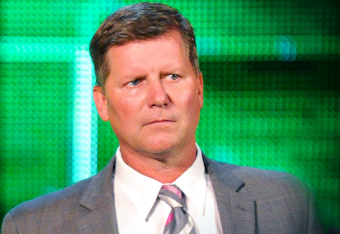 We open with a recap of John Laurinaitis beating down John Cena, announcing that they would meet at Over the Limit.
Laurinaitis comes out and says that he won't allow anyone to challenge his authority or judge his leadership skills, including John Cena. John Cena called him an idiot, and last week, Laurinaitis snapped.
Johnny Ace says that he'll pick up where Brock Lesnar stopped at Over the Limit. He intends to show the world how skillful and dangerous he can be. The WWE Board of Directors didn't reprimand him because they know he can be tough, but fair.
Laurinaitis ordered Cena to not be there tonight, so he can heal up and be ready for Over the Limit. Cena will appear live via satellite in an interview, so he can apologize for making fun of Laurinaitis' voice. Laurinaitis says his voice wasn't always like that, he was injured by Dr. Death, Steve Williams.
But that didn't stop him form becoming the "biggest star in Japan". He calls himself Hulk Hogan, Steve Austin of Japan.
Laurinaitis is wrapping up, but CM Punk interrupts, and comes down to the ring.
CM Punk says that despite Laurinaitis being behind the "People Power" movement, he still has no idea what the fans want. Well today, Punk is going to help Laurinaitis out by telling him what the fans don't want to see.
They don't want to see John Laurinaitis.
Punk says Laurinaitis put all his chips in with Brock Lesnar, and Cena beat him. Laurinaitis, like a vulture, picked Cena's bones after Lesnar did the heavy lifting.
Punk claims that Laurinaitis had to go to Japan because no territory in the States would touch him. Punk goes on to insult Laurinaitis some more, and finally Laurinaitis tells Punk he's going to face someone who knows about respect, Lord Tensai.
Punk says he expected that, and he's looking forward to watching John Cena twist him up into a pretzel at Over the Limit.
Big Show is coming up, set to rematch Cody Rhodes for the Intercontinental Championship.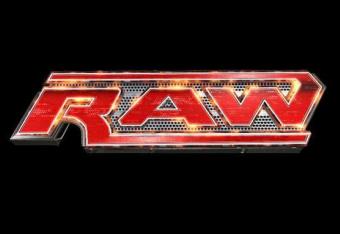 The WWE Raw SuperShow is live! Coverage of the opening segment is coming up next.
This article is
What is the duplicate article?
Why is this article offensive?
Where is this article plagiarized from?
Why is this article poorly edited?