UFC 148: 3 Replacement Fighters to Face Urijah Faber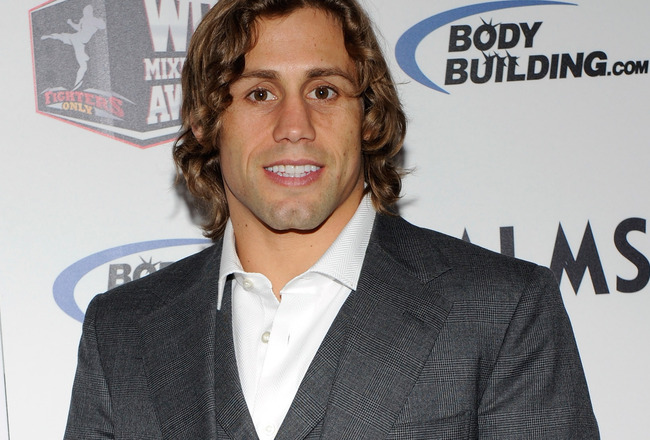 Ethan Miller/Getty Images
The UFC's unfortunate string of injuries continued with Monday's news that Dominick Cruz has suffered a knee injury and is out for his scheduled UFC 148 bout with Urijah Faber.
The story was first reported by PhyteGurus.
The news comes as a real disappointment, as his rematch with Faber was one of the most anticipated fights of the summer. The pair have been highlighted each week on The Ultimate Fighter: Live, and while the rivalry hasn't really reached the heated levels we were promised before the season, it's still been an intriguing thing to watch.
One real question that the UFC must seriously consider: With Cruz likely sidelined for a year or more, do they need to create an interim championship? I'm in favor of the idea, but only if the interim champion will defend the belt and not wait for Cruz to return to action.
The UFC will likely attempt to find a replacement opponent for Faber. With that in mind, let's take a look at the three best candidates for the job.
3. Scott Jorgensen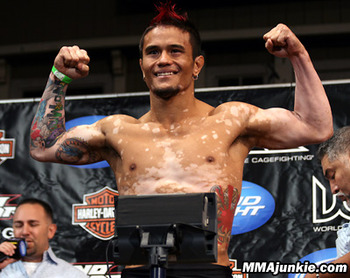 Photo by MMAjunkie.com
Jorgensen is coming off a loss, which makes him the least-desirable candidate to replace Cruz and face Faber.
Jorgensen has two things going in his favor: He's never faced Faber in the cage, and he has some name value—at least when compared to other UFC bantamweights. His colorful tattoos and exciting fight style make him a must-watch in the cage, but his February loss to Renan Barao makes it tough to put him right back in a major fight.
2. Renan Barao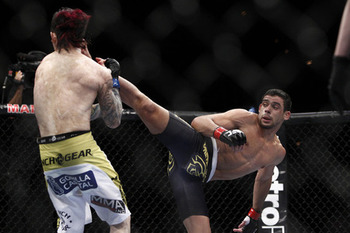 Photo by Josh Hedges/Getty Images
Barao is a legitimate contender at bantamweight. The only thing holding him back is his lack of name value, but what better way to fix that problem than by putting him in a position to beat Urijah Faber?
The Brazilian is one of the most exciting fighters in the UFC and has been pegged as a guy who could become one of the first true lighter-weight superstars for the UFC. Not counting a no-contest in 2007, Barao has won 28-straight fights, dating back to the first fight of his career—a loss to Ze Pipoko. It's one of the most impressive streaks in MMA.
Barao is also scheduled for a fight with Ivan Menjivar on the same card, making it incredibly easy to pull him out and insert him higher up the card against Faber.
1. Michael McDonald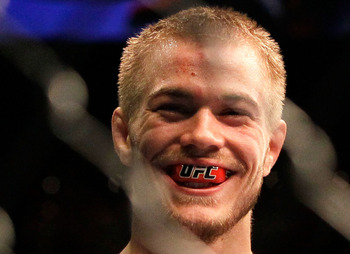 Kevin C. Cox/Getty Images
Maybe it's too soon to push McDonald into title contention. I don't think so.
Pushing young fighters—and knowing when they're ready to compete with the best—is a delicate proposition. You don't want to rush them, but you don't want to keep them in a never-ending loop of facing preliminary talent.
McDonald is ready for the big time. His knockout win over Miguel Torres at UFC 145 proved that he's ready to face the big boys of the bantamweight division, and Faber qualifies as that type of opponent.
He's the best name-value choice. His bout with Torres was seen by a lot of people who bought UFC 145 to see Jon Jones and Rashad Evans, and he made an impact on the show. He's also the best choice when it comes to actual contendership; Barao has the decision win over Scott Jorgensen, but McDonald's knockout of Torres was much more emphatic.
From a title contention perspective, Barao is probably a better choice. But I'm assuming that the guy who replaces Cruz in the fight will also replace him as a coach on The Ultimate Fighter: Live. Barao doesn't speak English, and that's a major strike against him when it comes to putting him on live television every week.
Is he ready for Faber? There's only one way to find out.
Keep Reading