NBA Playoffs 2012: Most Important Players in Monday's Game 4 Matchups
May 7, 2012

Steve Dykes/Getty Images
The 2012 NBA playoffs features two Game 4 matchups on Monday, May 7, and the star players will have to make sure they do their part to either advance their team to the next round, avoid elimination, gain a great series lead or help their team get out of the hole. 
Monday night's games are all about the Western Conference, as the Utah Jazz host the San Antonio Spurs at 8 p.m. ET on TNT and the Los Angeles Clippers host the Memphis Grizzlies at 10:30 p.m. ET on TNT. 
The former hasn't been all that exciting, but the latter has been a thrilling series that should produce another great game tonight. 
With that said, here's the most important players on each team for Monday's Game 4 matchups. 
San Antonio Spurs 
Tony Parker has lead the Spurs in scoring in each game this series, and it wouldn't be a surprise at all to see that trend continue. 
San Antonio has had zero problems against the Jazz, and since this is a chance for the Spurs to close it out and have ample time to rest up for the second round, I fully expect them to win. 
It's up to Parker to keep doing an excellent job of controlling the team and being a leader on the court. He's far more talented than Utah's backcourt, so Parker should thrive once again. 
Utah Jazz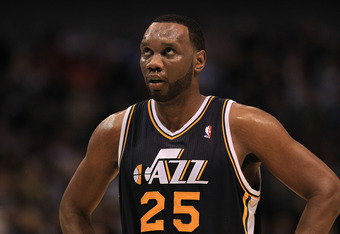 Ronald Martinez/Getty Images
Al Jefferson recorded a double-double for the Jazz in Game 3, which happened to be the closest Utah got to winning a game in this series. Granted, the Jazz still lost by 12, but it's no secret Jefferson has to be on his A-game to avoid elimination. 
Jefferson must dominate the paint and win the battle down low on offense and on defense in order to significantly improve the Jazz's chances of winning. 
Los Angeles Clippers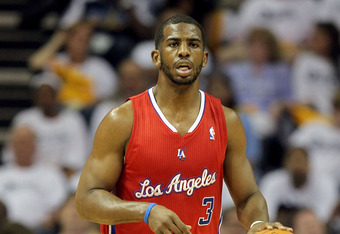 Andy Lyons/Getty Images
The Clippers would not be this far if it weren't for Chris Paul, so naturally, he is the key player for Los Angeles tonight.
Paul is averaging 22 points and nine assists during this series, and that type of production has to occur against the Grizzlies in Game 4.
A win tonight and the Clippers are one victory shy of reaching the second round of the postseason for the first time since 2006.
Memphis Grizzlies 
Rudy Gay has been on a tear for Memphis these past three games, averaging 21 points and six rebounds per contest. He'll have to keep it up or else Los Angeles will run away with this game. 
The two games that the Grizzlies lost in this series were by one point, so they know they're fully capable of beating the Clippers and advancing. However, they need Gay to be keep performing at a high level.
The Grizzlies are a talented team with top-notch players who can get the job done. Gay is their best scorer, so another strong outing from him and Memphis can even the series.