Tim Tebow Does Hulk Hogan and Other Pro Wrestling-Inspired NFL Celebrations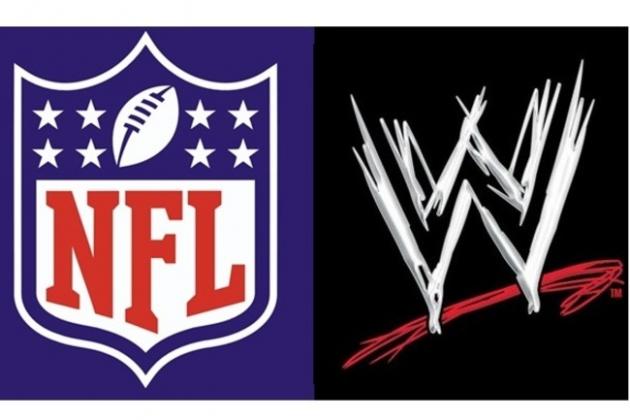 Professional wrestling and football has always had a unique relationship. Whether it is Lawrence Taylor main-eventing WrestleMania or the unfortunate XFL, the relationship cannot be denied. It is also well known that both wrestlers and football players are quite boastful.
Touchdown celebrations are as much a part of the NFL as the forward pass. With the draft finished and the 2012 season inching closer, I decided to take a look at some of the best potential pro wrestling-inspired celebrations.
Begin Slideshow

»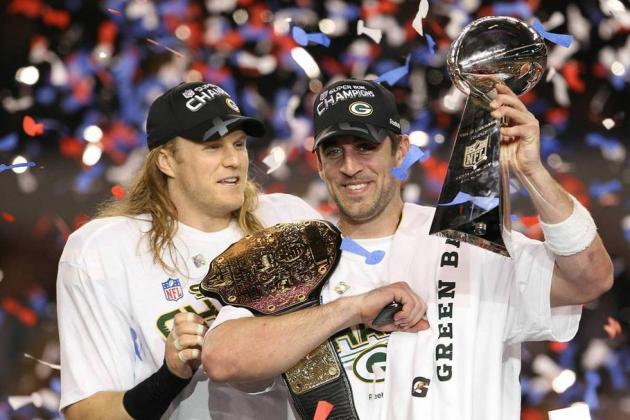 Aaron Rodgers shows both his world titles.
We've seen it before during the Packers' Super Bowl run. Rodgers sprints into the end zone and gestures the championship belt around his waist. He even had a replica title during the celebration. He may have not been the first to do it (he won't be the last), but he certainly made it famous.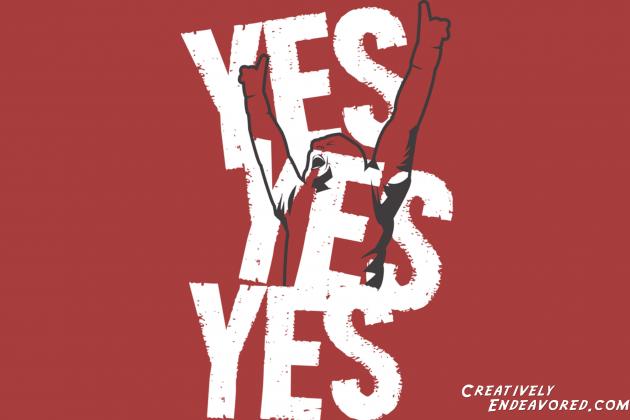 No one irritates me more than Tony Romo. (Sorry, Dallas fans.) This is why the "YES!" chant would for him. It's annoying; his mediocre play is annoying. Romo can toss a touchdown pass to Jason Witten and just start screaming "YES! YES! YES!" like former world champion, Daniel Bryan. Unlike Bryan, however, Romo has never been champion…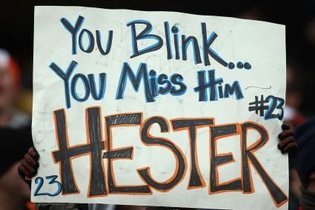 We all know Alfonso Soriano of the Cubs does this after hitting a home run. However, the speedy kick returners can also use this gesture after breaking a big return. It may be construed as "taunting," but they can turn around and waive their hand in front of their face at the opposing team. The celebration is lame and corny like its inspiration John Cena.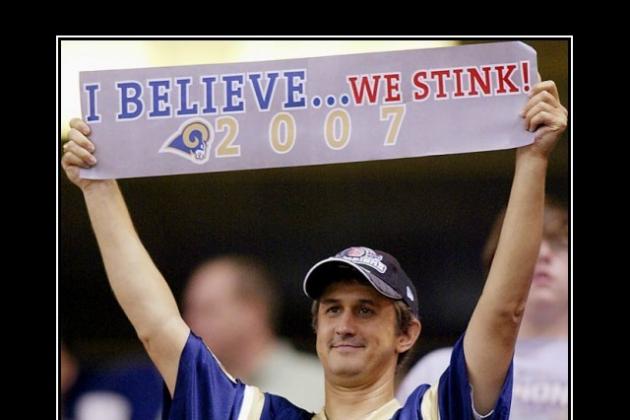 ...DAMN!
I am a Rams fan. Every time I watch them fail or royally screw up (see past draft for most recent example), I stare at the screen, take a deep breath and yell "DAMN!" Now imagine if the whole stadium (or the 100 people that actually show up) were to yell that in unison after yet another Sam Bradford sack.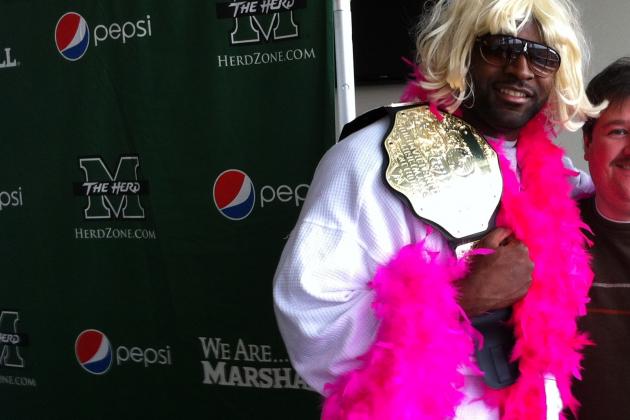 Vinny Curry dressed as Ric Flair for Halloween.
The rookie defensive end out of Marshall is not only a lifelong Philadelphia fan but also a lifelong wrestling fan. Vinny once even impersonated "The Nature Boy" Ric Flair on Marshall University TV.
His impression, while not as good as Jay Lethal's, was pretty good. Now imagine he sacks our good friend Tony Romo or RG3, gets up and does a little strut and the fans at Lincoln Financial Field let out a big "WOOOOOO!" That'd be pretty sick.
(Side note: Best of luck to my friend and former classmate Vinny Curry. Philadelphia is lucky to have you.)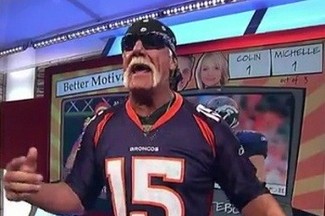 Yeah, I know Hulk isn't the role model that Tebow is. However, like Hogan, Tebow gets beat down for a whole game then makes a comeback to win.
Tebow is down in the fourth quarter and just needs to point at the opposing defense. In three plays or three moves in Hogan's case, it's over and they stand victorious. Let's just hope Tim doesn't get a skullet and knows when to call it quits.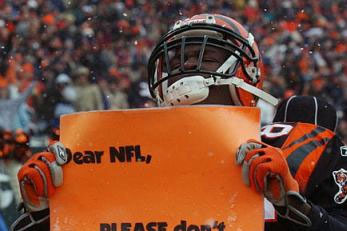 Pretty sure he'd get fined for this.
I can't make a list about celebrations and leave off the best in the game, can I? We've seen Chad do the River Dance, golf and give CPR to the ball. Why not the People's Elbow?
After Ochocinco is done laying the smackdown on the opposing secondary (assuming Tom Brady gets him the ball), he can have the whole crowd smell what he's cookin'! Sadly, he will get a 15-yard penalty and a nice luncheon with Roger Goodell, but I think the sheer entertainment value and homage to The Rock would be well worth it.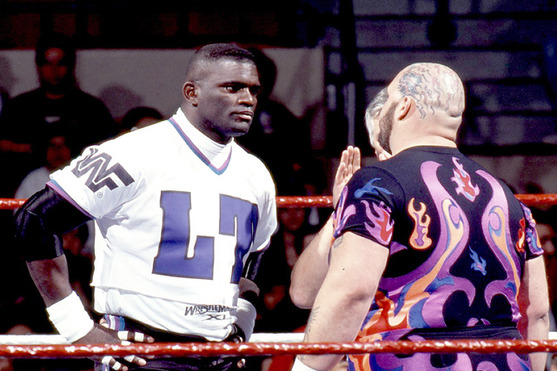 That's all for now! I haven't wrote an article in a while, so back off me! If you have any other ideas for celebrations inspired by pro wrestling, please comment below. Thanks for reading!