Bryce Harper: How Slugger's Hot Start Compares to Former Elite Prospects
May 6, 2012

Greg Fiume/Getty Images
The human hype machine that is Bryce Harper has lived up to his lofty expectations so far.
Through seven games, the Washington Nationals' 19-year-old slugger has blasted go-ahead RBI, launched a few ridiculous throws from deep left field and shown discipline at the plate that is highly advanced for his age.
By all accounts, it's been a wildly successful start to the young man's big-league career. But how does his hot start stack up against other elite prospects in MLB history? Just scroll on down to find out.
Jose Reyes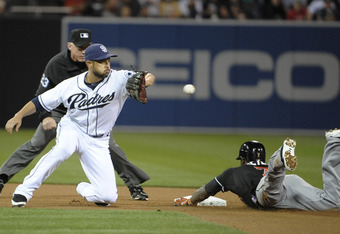 Denis Poroy/Getty Images
Like Harper, Reyes made his debut as a 19-year-old phenom. One day before his 20th birthday, the wiry shortstop was called up from the Mets' Triple-A squad, hitting 2-for-4 and scoring both times he got on base.
He continued to tear it up in his rookie season, finishing with 84 hits, 32 RBI, 13 stolen bases and a .307 batting average in 69 games.
Although he plays a much different style than Reyes, Harper can learn a lot from the shortstop's poise and confidence as a rookie.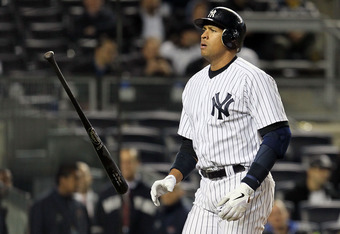 Jim McIsaac/Getty Images
A-Rod was even younger than Harper and Reyes when he made his big-league debut, playing his first game with the Seattle Mariners a few weeks before his 19th birthday.
Although his talent was apparent in the minor leagues, Rodriguez struggled in his first outings as a pro. In 17 games as a rookie, he hit just .204 with two RBI and no home runs. He probably would have improved throughout the year, however, but his season was cut short by the 1994 strike.
Of course, it all worked out for A-Rod. Eighteen years, 633 home runs (and a few steroid injections...) later, Rodriguez is a sure-fire Hall of Famer.
Ken Griffey Jr.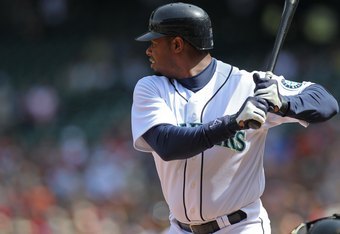 Otto Greule Jr/Getty Images
As perhaps the most hyped prospect in MLB history, Griffey can definitely relate to what Harper is going through.
As a 19-year-old for the Mariners, Griffey pulled off one of the most impressive rookie seasons ever by a teenager. In 108 games, Junior ripped off 16 home runs and 61 RBI while hitting for a solid .264 average.
If Harper continues to improve as the season progresses, he could surpass Griffey as the best teenage slugger in the last 45 years.