Grading Mel Kiper's 2012 NFL Draft: How Does His Talent Evaluation Stack Up?
May 7, 2012

Chris McGrath/Getty Images
Before noted NFL draft guru Mel Kiper leaves our collective consciousness for about the next 10 months, there might be time left for one more draft related grade involving Kiper and his immovable, chemically-laden hair.
His own grade.
See, Kiper loves to assign grades to teams based on how he feels they did in the draft. While he doesn't use a very scientific method to assess a team's success or failure, he puts a nice or not-so-nice letter grade out there for each team regardless.
This gave me an idea. Using a very scientific method I decided to grade Kiper. I taped almost all of ESPN's draft coverage and decided to compare and contrast Kiper's list of his best available players at different points in the draft with where they were actually selected, if at all.
To clarify, every few minutes during the draft on ESPN, there is a graphic that shows Kiper's 10 best available players left that have yet to be selected. Once a player is selected from the list, Kiper's next highest rated player joins the list.
This is a much better gauge of Kiper's success than any mock draft because it measures how similar he is to NFL general managers at evaluating talent.
If Kiper lists a player as his best available athlete and the guy doesn't get picked for the next two rounds, it's a clear indicator 32 general managers have a much better feel for which players have value than does Kiper.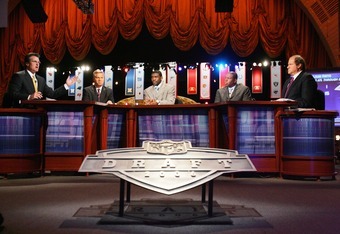 Chris Trotman/Getty Images
Conversely, if one of Kiper's players gets selected soon after he appears on this list, it would appear Kiper has a good sense of the player's value that is in line with the scouting departments around the league.
Let's get started.
Round 1
I started Mel's evaluation before pick No. 7 of the first round. Here are his 10 best available players, along with the spot at which the player was eventually drafted and the team that picked the player. 
1. Melvin Ingram, 18, San Diego Chargers
2. Mark Barron, 7, Tampa Bay Buccaneers
3. Luke Kuechly, 9, Carolina Panthers
4. David DeCastro, 24, Pittsburgh Steelers
5. Stephon Gilmore, 10, Buffalo Bills
6. Michael Floyd, 13, Arizona Cardinals
7. Riley Reiff, 23, Detroit Lions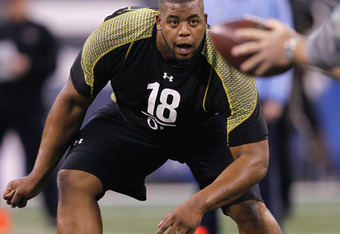 Joe Robbins/Getty Images
8. Cordy Glenn, 41, Buffalo Bills
9. Quinton Coples, 16, New York Jets
10. Dontari Poe, 11, Kansas City Chiefs
Analysis: Kiper had his share of hits and misses during this round but overall did pretty well. His best selections were of Barron, Kuechly and Coples because each player was pretty much drafted where Kiper thought they should be based solely on value. Obviously, a team's need factors into where a player is drafted, which explains why Kiper can't be slammed for ranking Ryan Tannehill as his 18th best player while he was drafted at No. 8 by the Miami Dolphins. 
By far Kiper's biggest miss in these 10 picks was with Georgia guard/tackle Cordy Glenn, who didn't even wind up going in the first round. In fairness to "his hairness," however, many draftniks had Glenn as a first-round pick with first-round value.
A more revealing concern and trend in the draft was Kiper overrating offensive linemen. Reiff and DeCastro went much lower than Kiper had them valued. More on this trend in a moment.
Grade: B+. Most draft experts have similar values on players projected to go in the first round so you have to be careful of giving Kiper too much credit.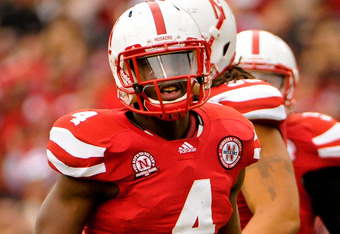 Eric Francis/Getty Images
Round 2

1. Cordy Glenn, 41, Buffalo Bills
2. Bobby Massie, 112, Arizona Cardinals
3. Lavonte David, 58, Tampa Bay Buccaneers
4. Courtney Upshaw, 35, Baltimore Ravens
5. Peter Konz, 55, Atlanta Falcons
6. Jerel Worthy, 51, Green Bay Packers
7. Coby Fleener, 34, Indianapolis Colts
8. Andre Branch, 38, Jacksonville Jaguars
9. Jonathan Martin, 42, Miami Dolphins
10. Janoris Jenkins, 39, St. Louis Rams
Analysis: Kiper's struggles with evaluation really started in Round 2. His massive mistake came in the form of Massie, an offensive tackle from Mississippi State. While he was hardly alone in thinking highly of the former Bulldog, Massie was ranked as the No. 21 player on Kiper's entire draft board. Massie went roughly 90 picks after that, or almost three rounds later. That's an acceptable miscue for you or me and those who don't have access to the wealth of information Kiper should have at his finger tips. If there was a medical problem on Massie, then Kiper should know about it.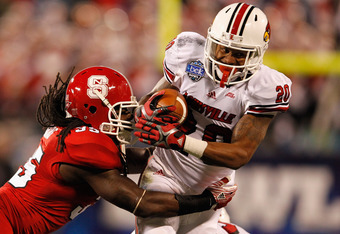 Streeter Lecka/Getty Images
Even when Kiper hit in this round he missed. When the Dolphins took Martin at 42, just as Kiper's best player available board would have dictated, he stated, "If you need a right tackle you go for Bobby Massie." His criticism of the pick looks ridiculous when you consider the entire league passed on Massie at least a couple of times subsequently.
The overvaluing of Worthy and David further call into question Kiper's talent evaluation. On the plus side, nine of Kiper's original top 10 players available at the beginning of the second round were selected during the round.
Unfortunately, 14 of the 32 picks in the second round were not on Kiper's 10 best available player list at any point in the round.
Grade: C
Round 3
1. Bobby Massie, 112, Arizona Cardinals
2. Josh Robinson, 66, Minnesota Vikings
3. Dwight Bentley, 85, Detroit Lions
4. Brandon Thompson, 93, Cincinnati Bengals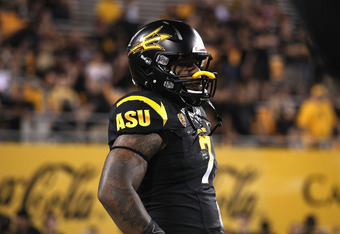 Christian Petersen/Getty Images
5. Lamar Miller, 97, Miami Dolphins
6. Terrell Manning, 163, Green Bay Packers
7. James Brown, Not Drafted
8. Demario Davis, 77, New York Jets
9. Ronnell Lewis, 125, Detroit Lions
10. Brandon Brooks, 76, Houston Texans
Analysis: Only five of Kiper's 10 best players at the start of the round were drafted during Round 3. Robinson was Kiper's best selection, but continuing the trend of Kiper overvaluing offensive linemen, James Brown of Troy wasn't drafted at all.
Let me repeat that. A guy that made Kiper's best available list at the beginning of Round 3 and was Kiper's 54th best player overall wasn't drafted at all but signed as undrafted free agent with the Chicago Bears.
Almost as damning was Manning being drafted near the end of round five.
The final straw in criticizing Kiper's evaluation skills in Round 3 is the players that Kiper did not identify as best available, such as Montana corner Trumaine Johnson, Miami defensive end Olivier Vernon, Clemson tight end Dwayne Allen and Miami linebacker Sean Spence, all of whom were highly rated players by other draft experts.
Grade: F
Round 4

1. Bobby Massie, 112, Arizona Cardinals
2. Lamar Miller, 97, Miami Dolphins
3. Terrell Manning, 163, Green Bay Packers
4. James Brown, Not Drafted
5. Ronnell Lewis, 125, Detroit Lions
6. Antonio Allen, 242, New York Jets
7. Brandon Washington, 200, Philadelphia Eagles
8. Jared Crick, 126, Houston Texans
9. Zebrie Sanders, 144, Buffalo Bills
10. Alameda Ta'amu, 109, Pittsburgh Steelers
Analysis: Kiper's slide continues along with that of the players he lists as best available. Only five of these best available players were selected in the fourth round. Worse, only seven of the players Kiper deemed as best available in the entire round were drafted among the 40 selections that included compensation picks. That's a hit rate of 17.5 percent.
On the plus side for Kiper, Massie, Miller and Lewis were finally drafted.
Grade: F
Round 5
1. Terrell Manning, 163, Green Bay Packers
2. James Brown, Not Drafted
3. Antonio Allen, 242, New York Jets
4. Brandon Washington, 200, Philadelphia Eagles
5. Zebrie Sanders, 144, Buffalo Bills
6. Josh Norman, 143, Carolina Panthers
7. Adam Gettis, 141, Washington Redskins
8. Billy Winn, 205, Cleveland Browns
9. DaJohn Harris, Not Drafted
10. Vontaze Burfict, Not Drafted
Analysis: Kiper deserves credit with the selections of Getttis and Norman which closely matched his value of both players. The problem is that Kiper added two more players to his best available list that weren't drafted at all in Harris and Burfict. Four of the players listed above and six of Kiper's total selections in this round were drafted in the fifth stanza.
Grade: D
Rounds 6 and 7
Overall: I've probably given you too much to chew on already so I won't list every one of Kiper's selections at this point, especially since most weren't drafted.
In the sixth round only three of Kiper's selections during the entire round were drafted: the aforementioned Washington and Winn and only one new addition to the list in wide receiver Marvin McNutt, who was selected by the Philadelphia Eagles with pick 194.
In the seventh round, Kiper did arguably even worse. Four of his top 10 best available players were selected but only one (Rishard Matthews by the Miami Dolphins at 227) in the first 30 picks of the round.
Grade: F
Final analysis and grade
 Look, the draft can be very unpredictable and especially so after the first round. However, the problem here is that Mel Kiper is supposed to be the premier expert for the premier sports network, a role he has enjoyed and basked in since 1984.
The harsh reality is that Kiper really butchered his valuation of prospects for the 2012 draft when you consider what 32 other general managers felt about those same players.
Could some of Kiper's best available prospects have better careers than the players drafted ahead of them? Sure, but the wide disparity in where some of Kiper's guys were selected or not even drafted compared to how highly he valued them only furthers the idea that NFL scouting departments put Kiper to absolute shame.
The parting shot of this piece is that maybe Kiper should re-think handing out grades when his final grade can't be anything but an F for 2012.