Pat Barry vs. Lavar Johnson Results: Fights for Barry to Take Next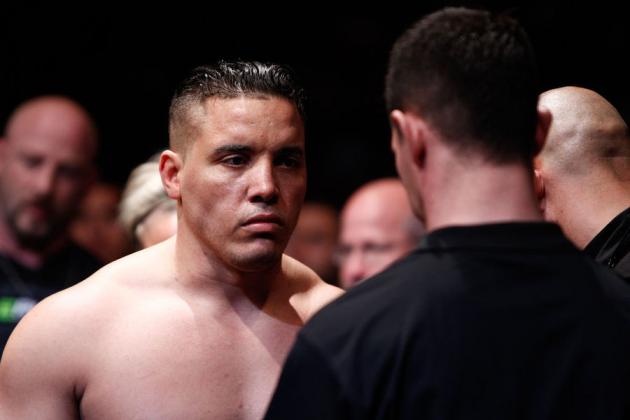 Pat Barry - Esther Lin/MMAFighting
Coming off his third loss in four bouts, Pat "HD" Barry should be seeing things real vividly right about now.
It's not easy being the "exciting" fighter. Barry's decision to go balls to the wall and engage in unnecessary exchanges with much larger opponents won't only shorten his career, but it will seriously hamper any hopes of him ever progressing as a fighter.
At UFC on Fox 3, Barry was left crumpled on the canvas in the first round of his heavyweight slugfest with Lavar Johnson.
What's next for Barry?
It'll probably be the same as usual. He'll be given another heavyweight striker who isn't afraid to stand and bang it out on the feet.
It may be exciting for fans, but Barry's record is about as consistent as a checkerboard. Unless he mixes up his game, he'll never climb the heavyweight ladder.
Here are five fights for Barry to take next.
Begin Slideshow

»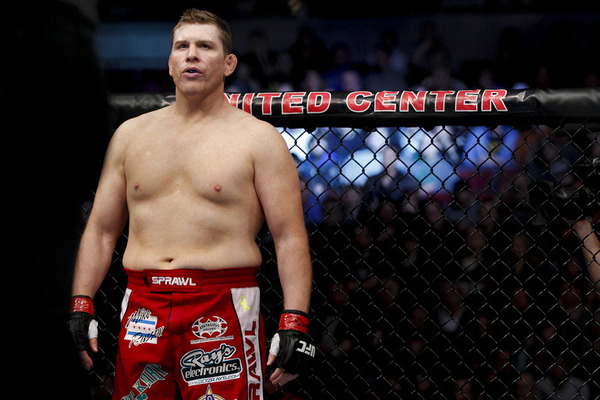 Mike Russow - Esther Lin/MMAFighting
Undefeated in the UFC, Mike Russow needs a win over an opponent like Barry to get a crack at top-10 opposition.
This fight would really force Barry and his camp to come up with an effective strategy and actually stick to it.
Russow has an incredible chin. The decision to stand and bang with this Chicago native has dire consequences. If you are skeptical, just ask Todd Duffee.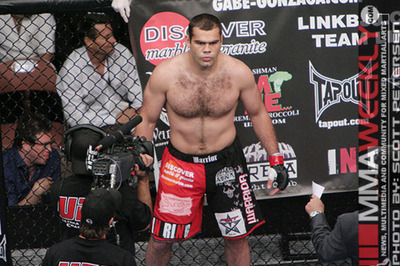 Gabriel Gonzaga - Scott Petersen/MMAWeekly
Gabriel Gonzaga shares some of the same issues as Barry in the UFC.
He often chooses to engage in wild standup exchanges instead of relying on his world-class grappling background to win fights.
While Barry doesn't come close to boasting Gonzaga's ground credentials, he is certainly competent in the grappling department.
This would definitely be a fun fight for fans.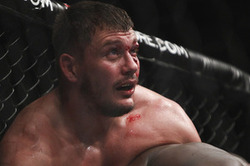 Matt Mitrione - Esther Lin/MMAFighting
They don't call Matt Mitrione "Meathead" for nothing.
He has one of the best chins in the heavyweight division. On the feet, he is deceptively fast and powerful.
It would be a tough outing for Barry, but a win over Mitrione would be the biggest of his UFC career.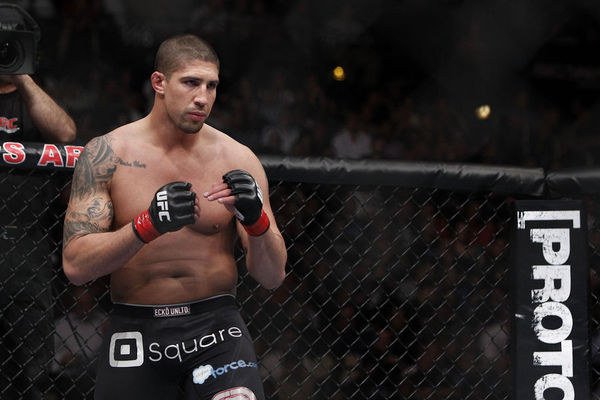 Brendan Schaub - Esther Lin/MMAFighting
If the UFC is ever in need of a short fireworks display, they should definitely consider pairing Barry up with Brendan Schaub.
Both fighters typically prefer to settle things on the feet, and considering the suspect chins involved, this fight could run shorter than the entrances.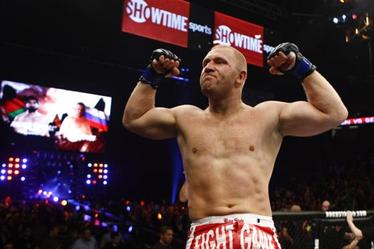 Sergei Kharitonov - Esther Lin/Strikeforce
This is easily the most compelling bout on this list.
Unfortunately, it's unknown whether or not the UFC will obtain the services of Russian kickboxer Sergei Kharitonov.
This is the type of opponent a fighter like Barry dreams about.
Looking for some more MMA news, and perhaps a couple of laughs? Follow me on Twitter @JordyMcElroy.