Alan Belcher vs. Rousimar Palhares Results: What We Learned About Belcher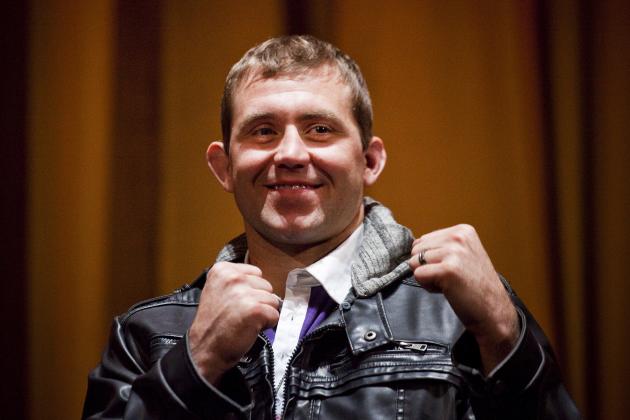 Michael Nagle/Getty Images

With a first-round stoppage of Brazilian Rousimar Palhares, Alan Belcher stated his case for title contention in the 185-pound division.
Belcher's win streak now stands at four and he is 8-2 over his last 10 fights.
Now two fights back from a devastating eye injury, it is clear that Belcher is eager to get his hands on the UFC middleweight belt.
Let's take a look at some of the things we learned from his performance at UFC on Fox 3 at the Izod Center in New Jersey.
Begin Slideshow

»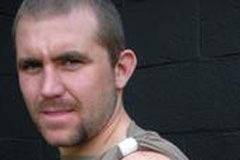 MMA aside for a second, this monstrosity would have scared Johnny Cash—the man whose likeness the tattoo is supposed to portray.
Every time Belcher steps into the Octagon, there's always debate as to who or what the tattoo looks like most. The most common answers are usually Jay Leno or Steve Schirripa.
Now, I'm sure the "Man in Black" would have appreciated Belcher paying tribute via body art, but I'm not sure he would have been too happy with the result.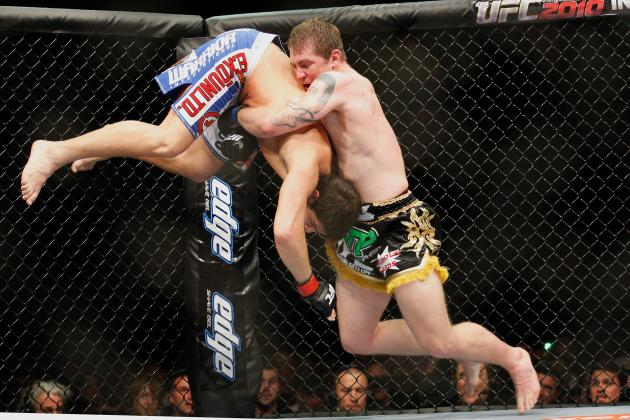 Richard Wolowicz/Getty Images
Belcher (R) slams Patrick Cote
Back to the serious side of things, Belcher has demonstrated a knack for fighting to his opponents' strengths. And yet, somehow, Belcher has been successful with this approach.
This is exactly the case on Saturday night, as Belcher went to the ground with Rousimar Palhares rather than keep the fight standing and play to his own strengths.
Based on the fact that he keeps winning, it's hard to argue with this tactic.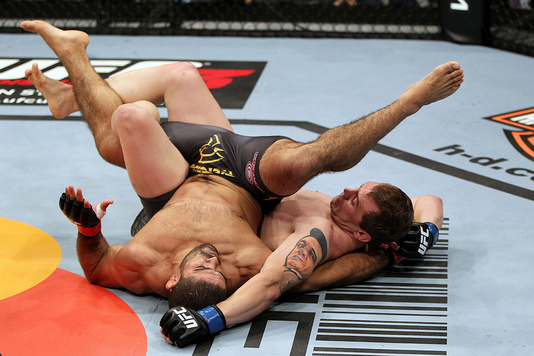 Belcher (R) works for a twister (Josh Hedges/Zuffa, LLC)
The walls of Rousimar Palhares' house are likely decorated with the arms and legs of his victims. Yet, despite Belcher's willingness to grapple with the submission ace, you won't find any of his limbs among them.
Perhaps even more impressive then Belcher escaping Palhares' multiple heel hook attempts is the fact that Belcher looked for the difficult and rare twister submission while the two jockeyed for position.
There are black belts and then there are black belts. From what we saw on Saturday night, Belcher is one of those black belts.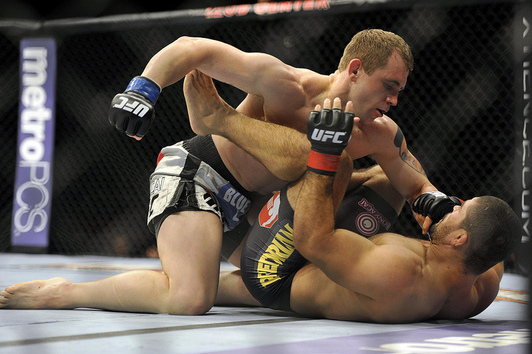 Belcher (top) punches from inside the guard (Josh Hedges/Zuffa, LLC)
Belcher has always been known for his expert Muay Thai technique. But between his lengthy injury layoff and recent opponents, many may have forgotten how devastating the striking can be.
Although nearly the entire fight was spent on the ground, the power behind Belcher's strikes and ground-and-pound was evident. The series of elbows and punches from inside the guard of Palhares finished off the Brazilian.
Anyone in the middleweight division should be wary of absorbing too many of Belcher's strikes.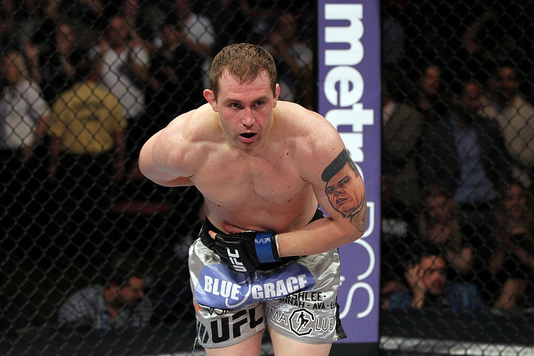 Belcher (Josh Hedges/Zuffa, LLC)
The biggest thing to take away from Belcher's performance is the fact that he is a serious contender in the UFC middleweight division.
His well-rounded skill set is one of the most complete in MMA. If his opponent wants to strike, he'll strike. If they want to grapple, he'll grapple.
Belcher will likely need one or two more wins before a title shot, but don't be surprised if you see him challenging for a belt before year's end.
Rob Tatum is a featured columnist for Bleacher Report MMA. You can also find Rob's work at The MMA Corner. For anything related to MMA, follow him on Twitter.