WWE Raw: Complete Preview, Rumors, News and More for May 7
May 7, 2012

Michael N. Todaro/Getty Images
With a slow week in wrestling since the madness that was WWE's Extreme Rules and the fallout from the pay-per-view, it's time to ready ourselves for what should be another unpredictable episode of Raw.
There's no doubt the WWE Universe will want to see Brock Lesnar, but his contract has a set number of dates he can show up.
That fact and the possible suspension by the WWE for breaking Triple H's arm means the former UFC champ won't be bringing the pain to North Carolina Monday.
Try to enjoy Raw nonetheless.
Where: Greensboro Coliseum, Greensboro, NC
When: Monday, May 7, 9 p.m. ET
Watch: USA Network
Triple H's Injury and Brock's Repercussions
After a loss in his return to WWE, Brock Lesnar was told the contract he signed was null and void.
The UFC champion didn't take kindly to that.
Question on Everybody's Mind: What will WWE do with Lesnar?
Since the star can't work every show during the year, the WWE has been forced to think of creative ways to get him off TV for long stretches.
A suspension is ideal.
Hype Meter: 5 out of 5 Money Mayweather Posse Members
Besides joining Justin Beiber in Las Vegas on Saturday for Floyd Mayweather's fight, Triple H has done his best to sell this injury. I wouldn't be surprised to see the COO at Raw tonight and get attacked by Johnny Ace or Lord Tensai.
Rumor Mill: Jiu-jitsu expert Rener Gracie unravels the devastating Kimura Lock
Daniel Bryan vs. CM Punk
What? Yes, you read that right.
WWE officials have conscientiously put two of Ring of Honor's greatest Alumni together in what could be the feud of the year.
If the WWE allow it.
Question on Everybody's Mind: Will this actually happen?
I don't know if it's the years of being swerved by WWE or the lack of self-confidence, but something tells me this won't come to fruition the way fans want it to.
Hype Meter: 5 out of 5 real wrestling moves
With the potential for greatness from a nothing PPV like Over the Limits, this is the WWE Universe's chance to show their support for CM Punk and Bryan.
If the management sees the duo making money, they will continue to be pushed.
Rumor Mill: WWE's Failure to Produce Credible Stars Has Led to an Indy Invasion
Johnny Ace and John Cena
While many fans have complained over the last week about this feud and the subsequent match at Over the Limits, this is just a placeholder until WWE figures out what they are doing.
Question on Everybody's Mind: Will Brock Lesnar interfere?
It's unclear about how much Lesnar will get involved in this feud or match, but to think Lesnar won't attack the man that beat him or even the man that screwed up his contract is naive.
Hype Meter: 3 out of 5 holdover feuds
This is a very low point on the WWE calendar, so expecting epic encounters on these kinds of episodes is not going to happen.
The most we can hope for is Cena burying Johnny Ace like Punk did.
Rumor Mill: WWE 2012: Top 5 Reasons John Cena vs. John Laurinaitis Is Perfect Right Now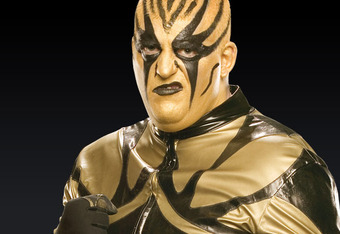 Goldust Gone?
After trying for months to get a match with his brother at WrestleMania 28, former WWE star Goldust was given nothing and was forced to like it.
Now he has been officially released.
Question on Everybody's Mind: What did he do?
While I initially thought this was just a cost-saving cut, apparently there was an incident that went down that forced the WWE's hand in terms of firing the star.
Hype Meter: 1 out of 5 painted faces
After taking over the women's division and swearing to change it, nothing has happened.
While I'm sure that's more of a testament to the people pulling the strings, WWE fans won't miss Goldust unless they were huge marks for the star.
Rumor Mill: Breaking News: Goldust Officially Released From WWE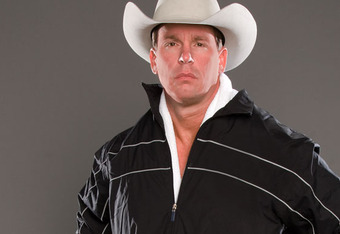 Ring Rust Radio's May 8th Edition
With another huge episode of Ring Rust Radio on the horizon, don't miss WWE insider and Bleach Report's Justin LaBar, former WWE champion JBL and Ring of Honor star Kevin Steen LIVE! On Ring Rust Radio this Tuesday, May 1 at 7 p.m. ET.
Check back for more on the World Wrestling Entertainment as it comes, and visit Bleacher Report's Wrestling Page to get your fill of WWE/TNA. For more Wrestling talk, listen to Ring Rust Radio for all of the hot topics you just can't miss (some language NSFW).
Listen to internet radio with RingRustRadio on Blog Talk Radio