Mayweather-Cotto Fight: Highlights and Analysis from Epic Bout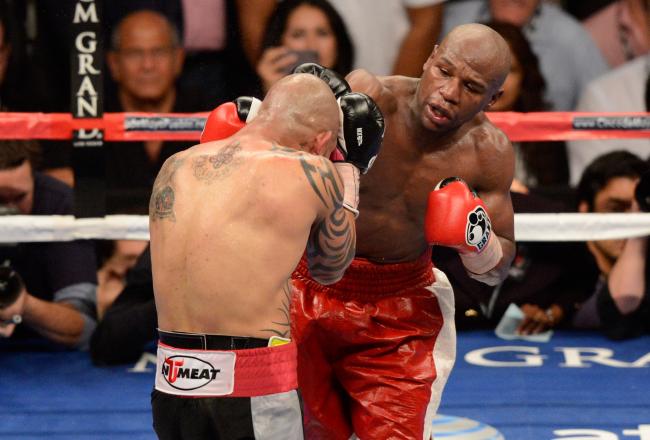 Ethan Miller/Getty Images
Last night's bout between Floyd Mayweather Jr. and Miguel Cotto at MGM Grand Garden was must-see TV. When future Hall of Famers collide, while both fighters are still competing at a high level, it's a special thing.
Though Mayweather clearly won the fight by unanimous decision, both fighters improved their reputation. Here are the most notable aspects of last night's bout.


Mayweather Shows Toughness
Many of Mayweather's detractors have always criticized his toughness. Last night, Mayweather proved he was a fighter and not just a boxer.
Ethan Miller/Getty Images
He traded with Cotto, with many of the exchanges taking place on the ropes. This strategy put him in harm's way, but he seemed intent on proving a point to fans and critics.
In my opinion, he did just that. He was bloodied and Cotto really pushed him in this bout. Mayweather earned this victory and that was refreshing for boxing fans to see.


Cotto is a True Hall of Famer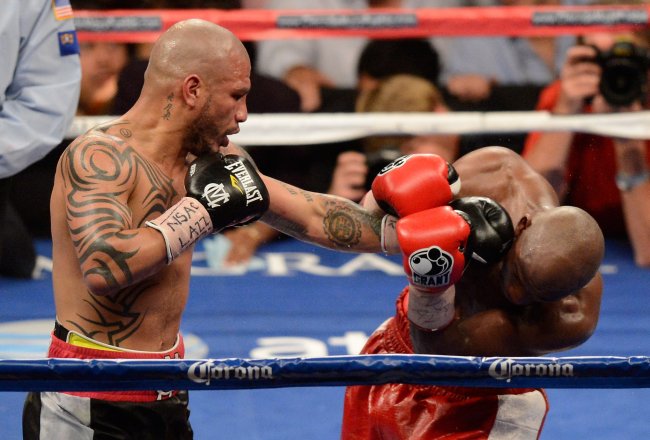 Ethan Miller/Getty Images
If there was any doubt about Cotto's career, he should have put those doubts to rest with his performance last night. He did not win, but he made a great account of himself. He landed more solid shots on Mayweather than any other fighter has in Money's 43-fight career.
The fight he fought last night, would have been good enough to defeat most fighters in the world. He fell short only because of the greatness of his opponent.


How Money Could Have Won Easier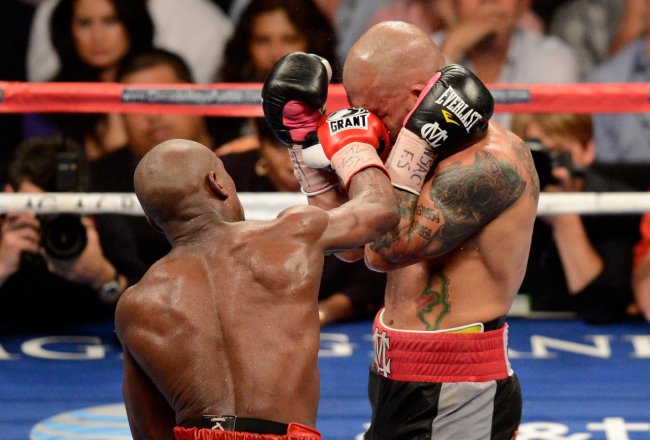 Ethan Miller/Getty Images
What was the most impressive aspect of Mayweather-Cotto?
Floyd could have made this an easier fight. Had he moved more and stayed off the ropes, he could have out-boxed Cotto. The fight would not have been as exciting, but he could have worn Cotto out earlier, and exposed the speed advantage more.
Most fans are happy he didn't take this route, but it would have made his night much smoother.


How Cotto Could Have Made the Fight Closer
Cotto had success with the jab, but he seemed to abandon it. This may have been the reason Mayweather chose to fight off the ropes. He lured Cotto in to trade in close quarters; he knew he would be able to slip the punches for the most part.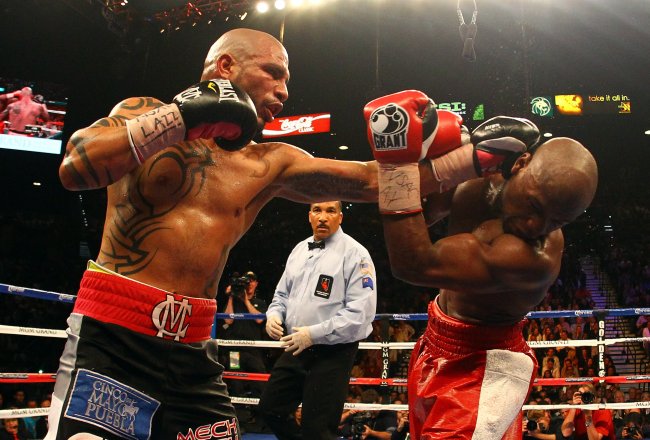 Al Bello/Getty Images
This took the jab out of play. If Cotto hadn't taken the bait, he may have experienced better results trying to control the tempo with the jab.


Conclusion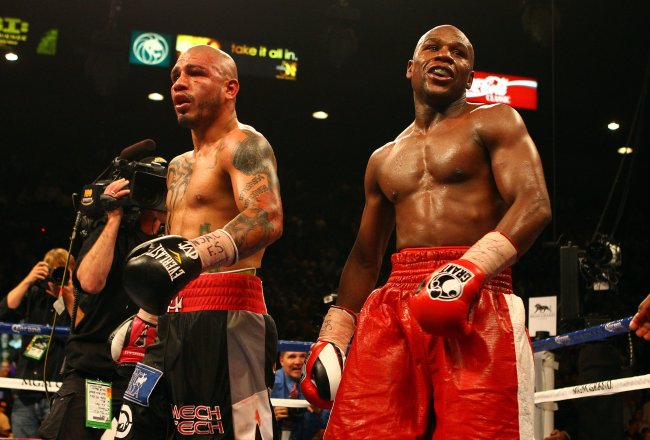 Al Bello/Getty Images
It was a solid and entertaining bout. Fight fans got their money's worth with this fight. This is the type of show fans can only hope for when they pay big bucks for a pay-per-view.


Follow Brian Mazique and Franchiseplay.net for reactions, analysis and news from the world of Sports and Sports Video Games
Brian Mazique
Franchiseplay
This article is
What is the duplicate article?
Why is this article offensive?
Where is this article plagiarized from?
Why is this article poorly edited?