The 25 Sexiest Track Stars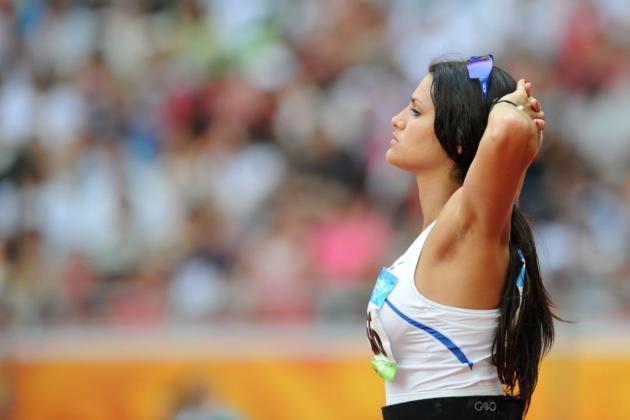 Image via eyeballson.com
In just a few months, the world is going to be celebrating the 30th Summer Olympic games in London, England. The opening ceremonies will begin on July 27th and carry on until the last day of competition on August 12th. All our favorite athletes will be participating from Lebron James to Stephanie Rice. They will even feature sports that you become an expert in once every four years. Gymnastics?
Which Olympic sport is your favorite? Is it basketball? Soccer? Or maybe even track and field?
If you had to guess mine, it is obviously track and field. I love watching the various events from the long jump to the 100m sprint. But what I enjoy most are the beautiful women.
There are so many beautiful women in the world of track and field, with many of them not talented enough to make it to London. But that does not stop me from covering them.
Here are the 25 hottest track stars, past and present, good and bad. Enjoy.
Begin Slideshow

»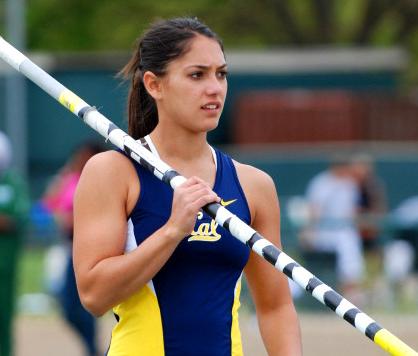 Image via diehardsport.com
I find it hard to talk about female track and field athletes without mentioning Allison Stokke. She might not ever make it to an Olympics, but that shouldn't stop us from talking about her.
If you are sick of looking at her than you must be sick of staring at beautiful women. That seems like a personal problem.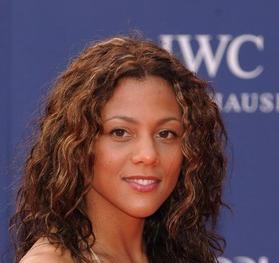 Image via zimbio.com
It is only fair that the United Kingdom have some of the hottest female athletes in 2012. After all, they are hosting the Olympics. It is required to have at least one hottie per sport when you are hosting.
Joanne Fenn is a distance runner. She can run a mile in almost four minutes. Can you?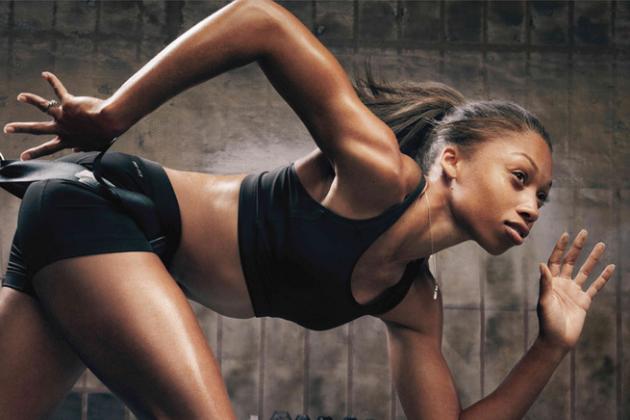 Image via mariannafernandez.com
The odds of Allyson Felix earning a spot on the USA Olympic roster are better than the odds of me using a period at the end of this sentence. She is THAT good.
Although we will not know until July 1st whether or not she will be trying for gold, one thing is certain, no one else will be in a better position to advance for the USA team. No one.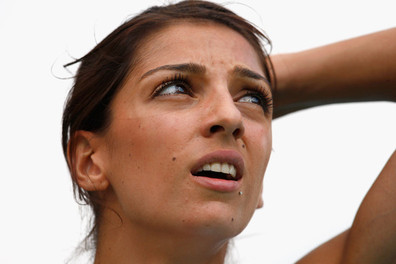 Image via zimbio.com
I have always been a sucker for a woman with a lip piercing. Eleni Artymata rocks one on her lower lip and never takes it off, not even during her events.
Am I alone on this one? Does anyone else find that to be sexy?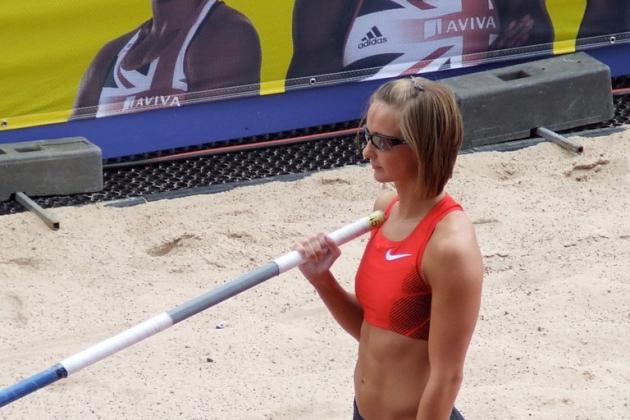 Image via flickr.com
Kylie Huston plays for the right country, USA. She went to Indiana State, most famous for that tall white guy that played for the Boston Celtics, remember him?
She graduated and is now a member of Team USA. She might not make it to the Olympics but she has already made an impression on men from all over the states. That should be good enough, right?
Image via fanpix.net
When you think about Sweden and the Olympics, is it winter or summer that you think they dominate? If you guessed winter, you are wrong. In fact, Sweden is one of the top ten countries of all time in terms of Summer Olympic medals.
So when I heard Susanna Kallur was a Swedish track athlete, I already knew she was a winner. She hasn't won an Olympic medal yet, but there is still 2012.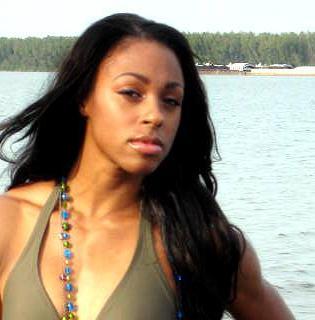 Image via myspace.com
Gail Devers was one of the most accomplished female track athletes of all time. She won three Olympic gold medals and is most remembered for her long, stylish fingernails.
She passed along much of what she knows to Team USA's Danielle Carruthers while coaching her in 2007. Gail coaching Danielle how to run fast is the equivalent to Michael Jordan teaching Blake Griffin how to dunk.
Now coached by 2011 USATF Coach of the Year Rana Reider, look out for Carruthers to be a well-oiled machine in London.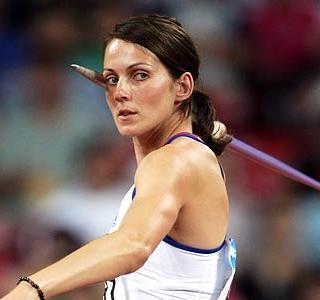 Image via listal.com
Great Britain must really want to win a boatload of medals in London this year. Here is another beautiful athlete from their team, Kelly Sotherton.
Now you might not think the javelin is a tough sport, but she does more than just toss a stick 31m downfield. She also runs, jumps and throws the shot put. Give her a box and she will find a way to turn it into a sport.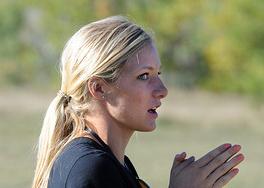 Image via photos.dailycamera.com
The steeplechase is a sport that should be for horses, yet we decided it would be much more exciting watching human beings attempt the same obstacle course a horse can dominate.
Emma Coburn decided she was already the hottest woman in Colorado and needed a challenge. So a horse race that goes on for 3000m was the next step? To each her own.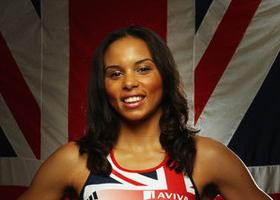 Image via coolspotters.com
What did I say earlier about the UK bringing the women? They are not only bringing the athletes, they are bringing sexy back to London.
It will be exciting to watch the Heptathlon this year. So many Louise Hazels, so little time.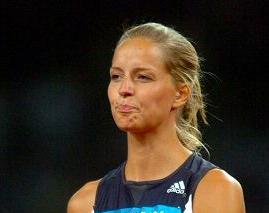 Image via fandeporte.com
Do not even attempt to pronounce the German sprinter Sina Schielke's name. I tried and failed so many times I had to hire a German translator.
If you haven't seen her at the Olympics, don't worry, not many people have seen her race. She is more known for her beauty, as evidenced by a quick Google image search.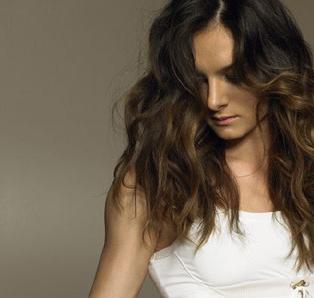 Image via betlm.eu
Yelena Isinbayeva is to pole vaulting in Russia what Tom Brady is to the NFL. She is a true champion, and one of the best in the world at her sport.
Not many people can claim to have dominated pole vaulting with as much ease as she has for the past ten years, and she might be adding some more gold in London.
Image via lifecoachexpert.net
There are not many women in the world that can claim to be the fourth fastest 100m sprinter ever. Well, actually, there is only one woman, Christine Arron. She can claim it because she did it.
There are only three women that are faster than her...ever. That is so amazing, I am out of synonyms to use.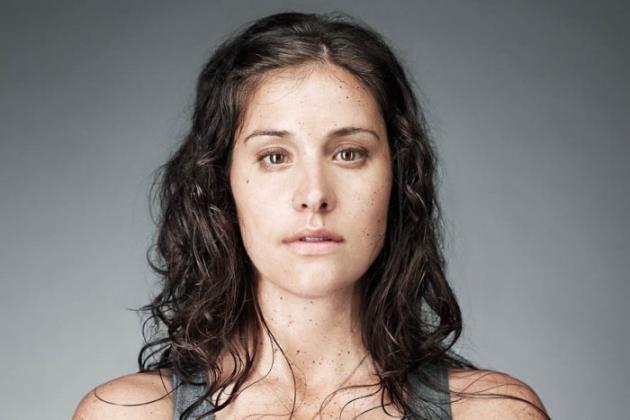 Image via dylancoulter.com
Now that Kara Goucher has already qualified for the 2012 Olympics, she can relax for a few weeks.
I mean, all she does is run in the 10,000m race. If you have to ask how far that is, you can't make it.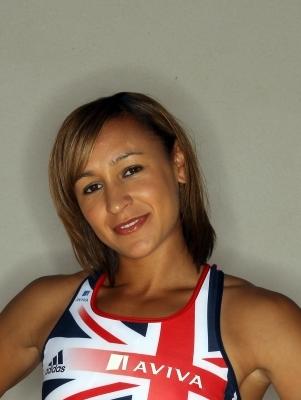 Image via listal.com
That is it. I am done talking about just how talented the women of the United Kingdom are and how incredibly sexy they are, too.
Jessica Ennis is the example people should use when referring to what sexy looks like in track and field.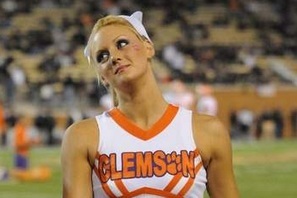 Image via deadspin.com
There must always be an Allison Stokke in the world.
Kat Majester is the new Allison Stokke or, should I say, she was. After Stokke's incredible rise to stardom, she made track and field sexy. Kat Majester, a former Clemson cheerleader turned pole vaulter answered the call.
Where is she today? I have no idea. But aren't you glad we snapped a photo before she went into hiding?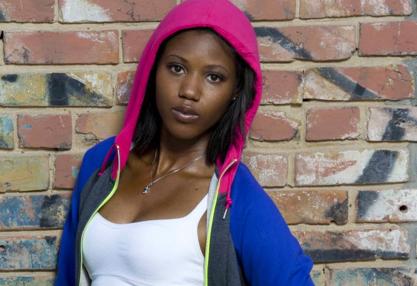 Image via twtrland.com
Erica Mclain was hurt in 2011. She made her comeback in 2012 and finished second at the USA indoors event.
Maybe she will work hard enough to make the U.S. team and go to London. We could definitely use the extra hotness on our roster.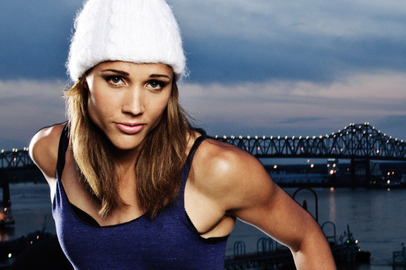 Image via redbull.com
If Lolo Jones is the best USA can provide to the Olympics, I shall take it.
A lot of people seem to think her beauty is overrated. Well, those people can stay home tonight, because they are absolutely wrong. She is not only talented, but she is also easily a top ten sports hottie.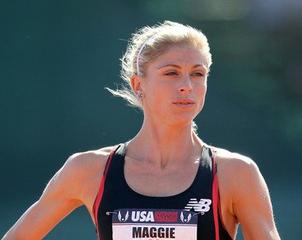 Image via twtrland.com
When Maggie Vessey isn't running, she is busy working on her surprise face. I am still looking for some background on it but there are hundreds of photos of her and that face.
Maybe she just loves to be surprised. Or maybe she is starting a new thing like Tebowing and we can call it Vessing.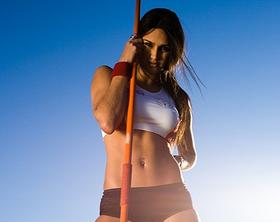 Image via holytaco.com
Leryn Franco is one of the sexiest women alive. This is not to be disputed. If this were science, that would be called a fact.
But she is a bit annoying because she has yet to penetrate the medal standings at any Olympic games. She is good, but not that good. Lucky for her, she has the beauty to be memorable.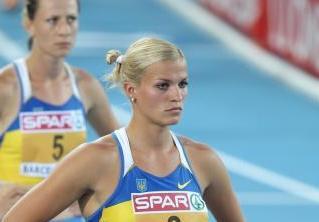 Image via all-athletics.com
I love Ukrainian women. I love everything about them, from their intimidatingly sexy looks to their names. Their names are so awesome: if you just say them out loud, it sounds like you are yelling at someone.
Go ahead, say Nataliya Dobrynska. Sounds bad, doesn't it?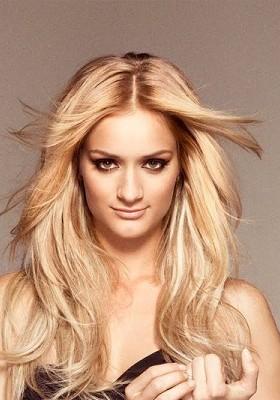 Image via laestrella.com.pa
I am upset that I am just starting to feature Christina Vukicevic in my articles. Where has she been the past few years?
Now that I know her, I cannot wait until London in July. I will have the DVR ready to go.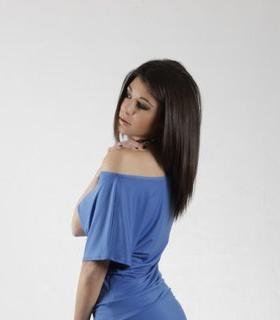 Image via listal.com
Sara Galimberti came, she saw, and she conquered our hearts on the track.
However, I have seen James Cameron movies that lasted longer than her track career. But that does not stop me from calling her one of the sexiest athletes alive. She could still run if she needed to.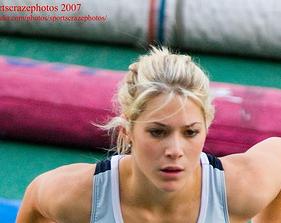 Image via flickriver.com
Melanie Adams made a name for herself, and I have no idea how.
One day she wasn't here; the next, she was all over the place. If only I knew more about her, than I could share the news, but the Internet is filled with only so much information, I guess.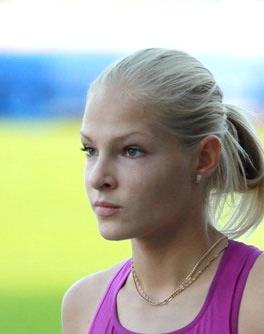 Image via bestsportsmen.ru
Darya Klishina is a supermodel with the ability to long jump. When a woman can retire from sports at the age of 21 and make a career in modeling, she has something special.
It is only a matter of time before we start seeing her on billboards and magazines.